'Non-Breast Fed Children Risk Higher Mortality'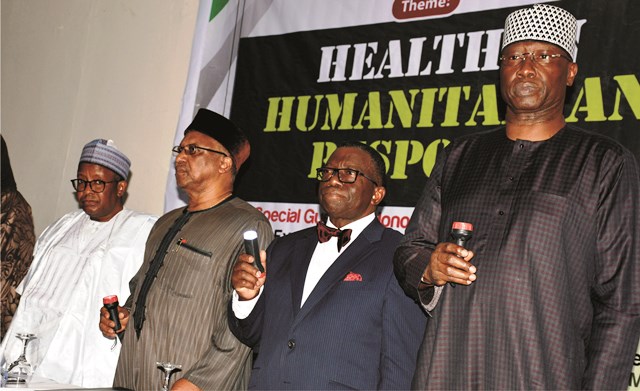 Compared to children who are breastfed from birth, children who are not given breast milk stand the risk of dying.
The Director, State Nutrition Officer, Rivers State Primary Health Care Management Board, Mrs Joan Songo Awotunde stated this as one of the key risks involved in not breast feeding an infant.
Awotunde, who stated this, at a two-day Advocacy/ Orientation meeting for women in policy making and wives of policy makers on breast-feeding held on Monday in Port Harcourt said myriads of women fail to breast feed their children without considering the risk involved.
Speaking on the topic, "Benefits of breast-feeding", Mrs Awotunde said, the risk in not breast- feeding children from infancy are enormous.
According to her, firstly, an infant that is not given the first breast milk from its mother on delivery, misses its first immunisation from the colostrums.
She stated that a child that is given infant formula in place of breast milk, would lack the inherent antibodies in breast milk, and hence likely to be exposed to frequent respiratory infections.
Other risks include greater risk of malnutrition, especially for younger infants, lower scores on intelligence tests and lower ability to learn at school.
There is also the issue of possible poorer bonding between mother and infant.
For the mother, not breast feeding her child could expose her to the occurrence of ovarian cancer.
Sogbeba Dokubo
Banigo Extols Efficacy Of 2nd Dose Measles Vaccine
The Rivers State Deputy Governor, Dr Ipalibo Harry Banigo, has said that the efficacy of the second dose measles vaccine is such that is capable of eradicating measles and other killer diseases among infants.
Banigo, who stated this at the just-concluded week-long advocacy and sensitisation programme organised by the state government, through the State Ministry of Health and State Primary Healthcare Management Board, said the vaccine is for effective prevention of Measles among children from 9 to 15 months in the state.
It would be recalled that while flagging-off the second round maternal newborn and Health Week – cum introduction of the measles second dose campaign in Okrika Local Government Area, the Deputy Governor said the introduction of the new vaccine "A"underscores the state government's concern and  commitment in  providing   improved medical health  care services and facilities for children and mothers across the state.
Represented on the occasion by the Permanent Secretary, Rivers State Ministry of Health, Dr Caroline Wali, she explained that the government has prioritised health care service delivery in the state such that everybody, including the blind, can attest to.
Dr Banigo described the ongoing construction of the  Mother and  Child Hospital by the state government as an indication of the government's gesture to improve health care services for women and children in the state, saying that the hospital, which is an outstanding edifice in the country, may likely be commissioned in  December.
"The Mother and Child Hospital is built for women and children in the state only. This shows that the state Governor, Chief Nyesom Wike, has our women and children at heart and everything we are doing at the Ministry of Health and Primary Health Care Board in the state has the mothers and children at heart," she stated.
Dr Banigo urged  the health officers in the area and  state at large to use the period to embark on vigorous sensitisation campaign across the various towns and villages so that the people can see the impact of what government has in stock for them.
Also speaking, the Permanent Secretary, State Primary Health Care Management Board, Dr Agiriye Harry, called on health officers to ensure that they embark on  campaigns to schools, churches and homes in the area in order to realise the intention of the programme.
In his own contribution, the chairman of okirika LGA ,Hon Philemon Iwoloma, while thanking the State Government for bringing the programme in the area  said it has further demonstrated   the  governments   quest to liberate the children and pregnant mothers from preventable sickness, as well as to secure their future.
Earlier in an interview with journalists ,the medical officer in charge of the LGA, Dr Toby Beauty   said, "This introduction is new.We noticed that the first dose only covers 75percent zero consumption ,so by this new introduction ,we expect 95 percent zero consumption. It will boost the immunity of children so that they can not come down with measles," she stated
The programme was sponsored by the State Government in collaboration with SOML P for R and unicef.
Using Food As Medicine (11)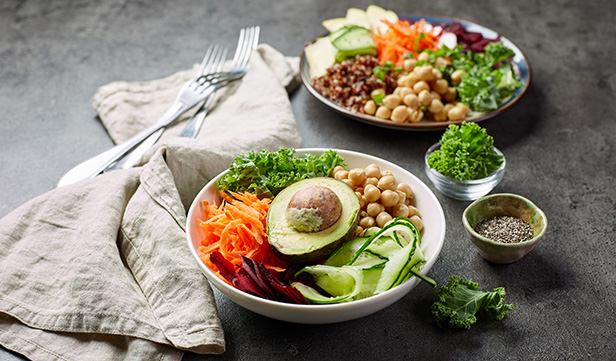 In the first part of this article, I emphasised that 60 per cent of our ailments are caused by poor diet. I also pointed out that a lot of people believe that diseases are only caused by infections but forget that we are what we eat.
In other words, a poor diet leads to low immunity thus one is frequently exposed to minor or in most cases serious ailments such as anaemia or organic failure that can cause liver or kidney damages.
Consequently, excessive consumption of a particular food such as carbohydrates or protein can lead to obesity or cancer in extreme cases. It is thus advised to always eat different variety of foods to improve one's body nutrient.
Naturalists believe that fresh foods are the best of what the body needs. These consists of fresh vegetables and fruits even natural oils such as olive, palm oil and coconut oil, among others.
Raw foods are living foods. In addition, they are easily digested. Uncooked foods are rich sources of valuable blood- building minerals, revitalising vitamins and life giving enzymes.
To extract the medicinal benefits of food, fruits and vegetables should be eaten raw whenever possible. Cooking does deplete and destroy precious vitamins which may result  in loss of vitality.
Raw foods are living foods, rich in elements that can revitalise, rebuild and sustain your health. Raw foods contain vitamins, minerals, enzymes and protein.
It has been discovered that most ailments such as ulcer, arthritis, rheumatism and diabetes can be effectively treated or managed with raw fruits and vegetables.
For instance, ulcer patients can enjoy the soothing relieve of non fibrous diet made  up of banana, carrots and potatoes blended or grated raw.
The nourishing substances from fresh foods reach into the cells. These substances carry oxygen which are destroyed by cooking.
Nutrients in raw foods bring about the constant interchange of energies and substances in the blood cells and this helps to eliminate body wastes, while nourishing and restoring in the same process.
One way to use food as a medicine is to learn how to take raw juice, fruits and vegetables. This can be done gradually like blending and drinking raw carrots, cucumber or apple juices.
For instance, water melon can be blended to clean the system. The minerals in watermelons help remove toxic wastes in the body. The should be eaten only without  mixing with other fruits.
Those with high blood pressure, skin diseases could improve their situation by adopting to a raw food therapy to help them manage their health.
Adopting a raw food eating habit is one sure way of improving our health and vitality. It will help supply fresh nutrients to refreshen us.
By Kevin Nengia
Diabetic Children: Expert Harps On Healthy Dieting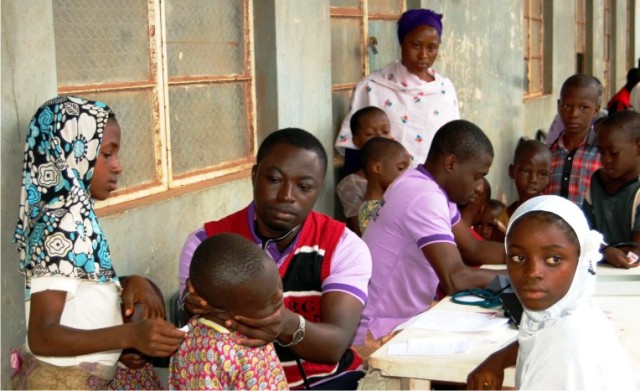 Although, the cause of diabetes is not known, parents of diabetic children have been advised to adopt healthy diets and ensure regular medical check-ups for them.
A consultant paediatric endocrinologist, Dr Nwaoma Nwaogu, gave the advice in an interview with The Tide's source in Abuja, yesterday.
Nwaogu, a member of Ask the Paediatrician Foundation, an NGO, stressed the need to adopt these measures to avoid any complications that might arise for such children.
According to her, careful meal planning is essential for the management of diabetics, hence the need for a total nutritional overhaul for the whole family.
"The management involves careful meal planning.  A family that has a diabetic child will need nutritional overhaul; balanced healthy meals at regular times with adequate fruits and vegetables.
" So this means that the other children in the home and the entire family should eat from the same pot. Regular and balanced meals are the key word.
"Portion control is also essential as it will also prevent the child from developing depression and truancy ideas like stealing,'' she said.
The expert also dispelled popular beliefs on the health benefits of wheat by diabetic patients, which could do more harm than good for them.
"The idea of wheat meal being beneficial is a common belief but wrong because research has shown that wheat has been involved in autoimmunity and that it has high glycaemic index, which means after a wheat meal, your blood glucose hits the roof rapidly.''
She, further, encouraged regular eye, urine and blood pressure checks for children suffering from diabetes to prevent complications such as cardiovascular diseases, stroke, kidney failure, damage to the eyes and foot ulcers.
"The child should have regular monitoring of HbA1C, which is a blood test that estimates blood glucose levels over a period of three months and helps identify the risk of complications in the child.''
She explained that diabetes was a lifelong condition that affected the way our bodies handled energy found in food.
" Normally, our bodies break down carbohydrates into small blocks called glucose which acts as fuel for the cells in our bodies. Cells in our bodies can only utilise this fuel (glucose blocks) with the help of a hormone called insulin.
" Insulin acts as a key that opens the door of the cells so that glucose goes in for its use. Insulin is produced by an organ in our bodies called the pancreas.
" With diabetes mellitus, it's either you do not produce insulin or the insulin is produced in insufficient quantities or the insulin produced cannot be used or a combination of all,'' she said.
The paediatrician listed types of diabetes to include type-one, commonly found in children, which shows absolute insulin lack requiring them to use insulin for life.
She added that type-2 diabetes, mostly found in adults and adolescents but increasingly being found in children, shows only relative lack of insulin, which requires a combination of oral medications and insulin.
She further disclosed that some people might develop diabetes following an infection or inflammation of the pancreas, partial or total removal of the pancreas.
"No one really knows what causes diabetes. We do know that some people are more at risk because of the genes that they are born with.
"Something triggers the immune system to start destroying the insulin producing cells in the pancreas.''
She, therefore, advised parents with diabetic children to ensure they used insulin, engaged in frequent glucose testing and avoided herbs or native concoctions.
She also advised that such children engaged in daily exercise and ate balanced meals.