Ex-CBN Director Okays Plan To Tax Online Business Transactions
A former Director, Budgetary Department, Central Bank of Nigeria, Dr Titus Okunronmu, has commended the Federal Government for its plan to collect Value Added Tax (VAT) on online business transactions.
Okunronmu gave the commendation in an interview with The Tide source in Ota, Ogun State on Monday.
He spoke against the backdrop of the Chairman, Federal Inland Revenue Service, Mr Tunde Fowler's disclosure in London last Friday that the Federal Government would soon start collection of VAT on online business transactions.
The former CBN director noted that the decision was a right step in the right direction that would help to generate additional revenue for the country.
''For the fact that people do manual online transactions does not mean they should not pay VAT to the Federal Government,'' he said.
He called on the Federal Government to ensure that the VAT should not be more than five per cent.
Okunronmu also advised Federal Government to look for other means of generating additional revenues to boost the nation's Gross Domestic Product.
ECOWAS Targets Central Electricity Grid Control By 2020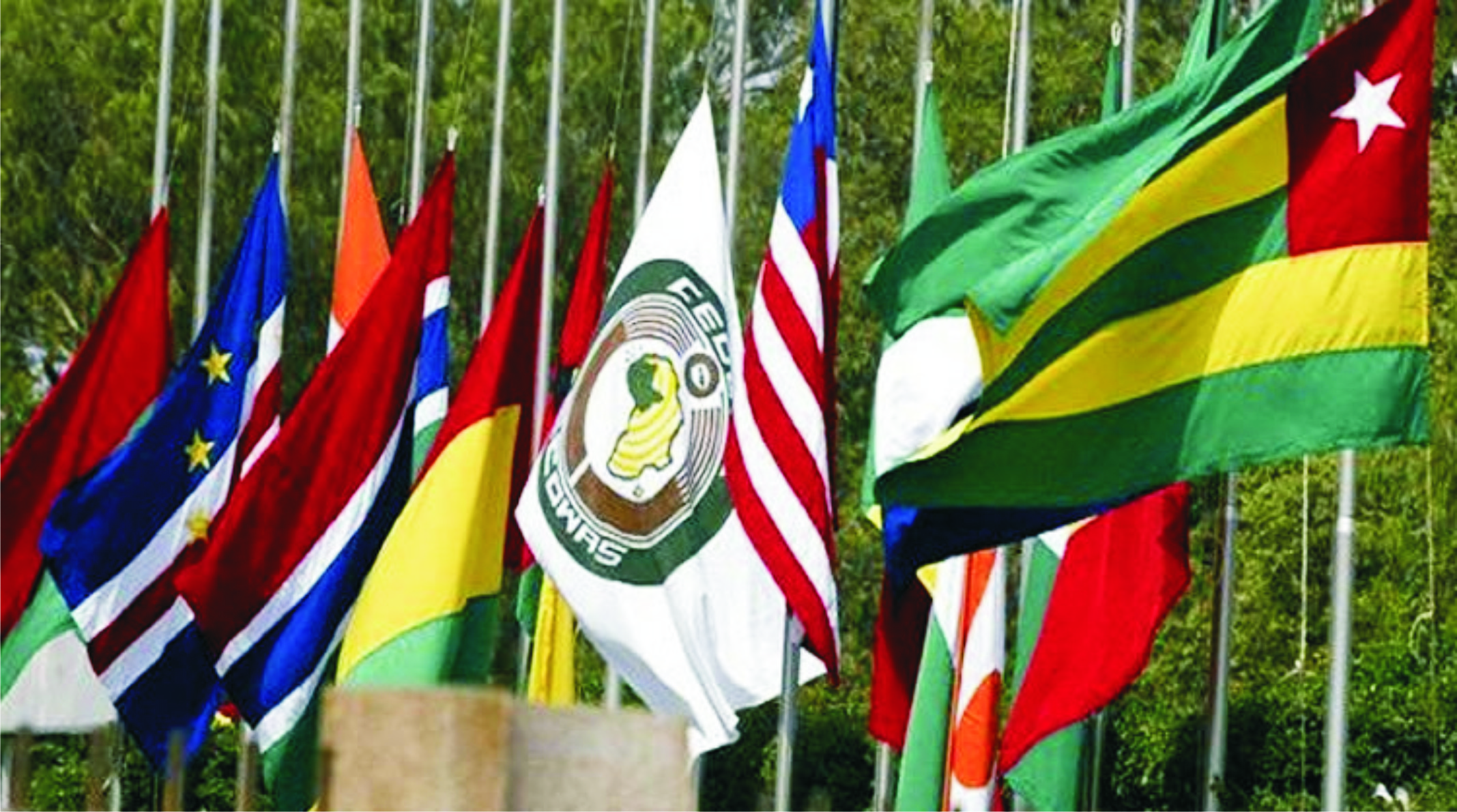 A central control centre that will be used to manage and operate all electricity grids in West Africa will begin operations by 2020, the West African Power Pool announced on Wednesday.
WAPP is an agency of the Economic Community of West African States and is made up of 14-member countries in the sub-region. The agency is currently holding its 14th General Assembly in Abuja.
The Secretary-General, WAPP, Siengui Appollinaire, told journalists on the sidelines of the executive board meeting of the agency that there had been many remarkable feats by the group.
"The most important progress of the region is to complete the full interconnection of the 14-member countries of WAPP in West Africa. Two projects are currently ongoing to make this happen as fast as possible," he said.
Appollinaire added, "The first one is the interconnection between Cote d'Ivoire, Liberia, Sierra Leone and Guinea. This one is ongoing and we will start the operation of this line in December.
"The second one is an interconnection between Senegal, Guinea, Gambia and Guinea Bissau and when this one is finished, we would have interconnected the 14-member West African countries in the WAPP. This will be a great achievement."
On the central system that would control the grids, he said, "We are completing the control centre, which is the place where all the electricity grids of West Africa will be monitored and from where the electricity market of West Africa will be managed."
When asked to speak on timelines for the projects, Appollinaire replied, "We intend to complete all of these by next year; that is, by the end of 2020, everything should be operational."
Nigeria chairs the board of WAPP and the Executive Board Chairman of the agency, who doubles as the Managing Director, Transmission Company of Nigeria, (TCN), Usman Mohammed, said the intention of the body was to increase energy access across the continent.
GLO Rewards 60 Customers In Rivers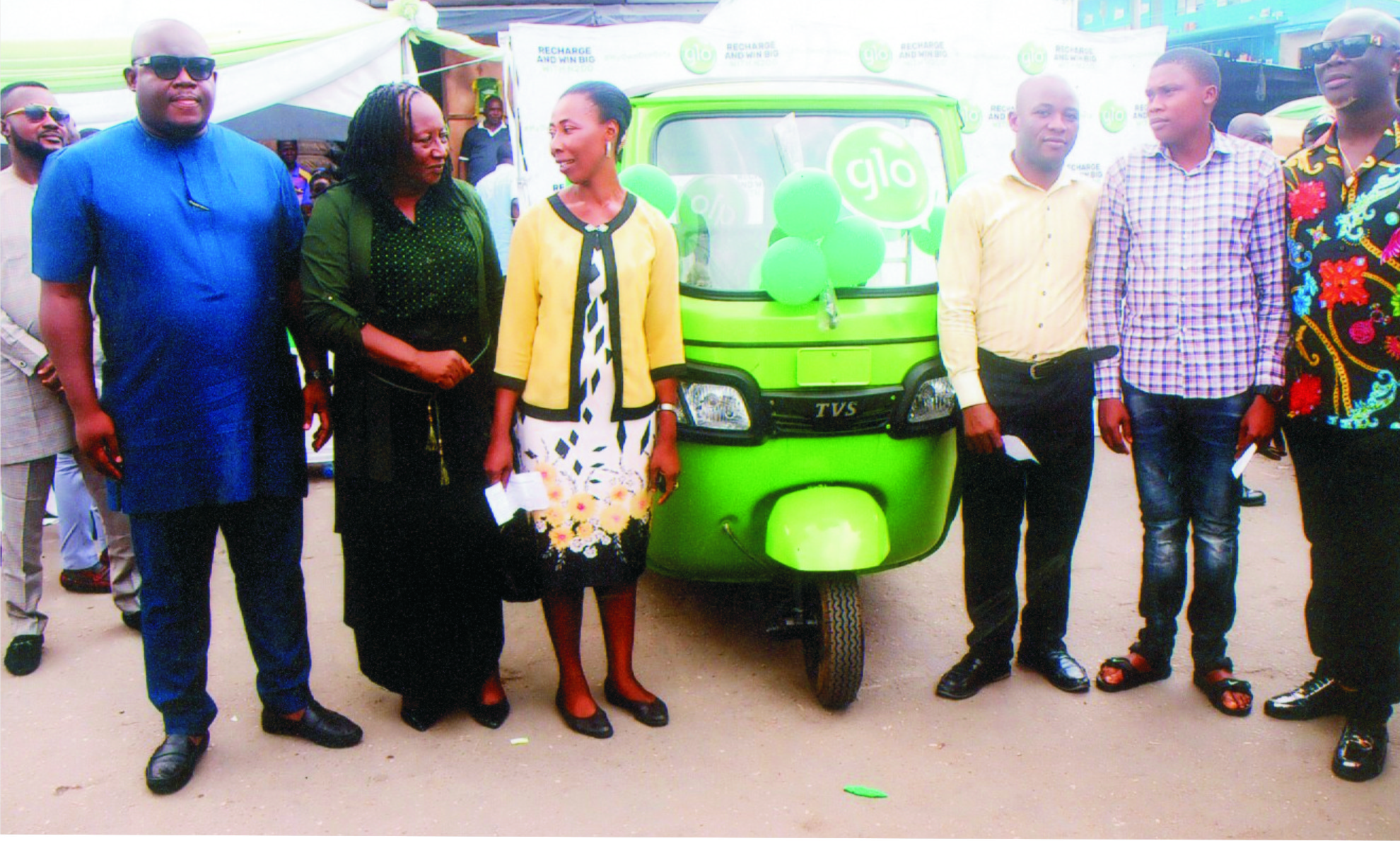 Leading mobile operator, Glo has rewarded a total of 60 customers in Rivers State with various prizes ranging from tricycles, industrial sewing machines, power generating sets and grinding mills as part of its recharge and win big promo.
Five persons won the star prize of tricycles, popularly called Keke, 20 won sewing machines, another 20 won sumec power generating sets, while 15 others went home with grinding mills during a colourful ceremony held at the Rumuwoji, Mile one Market in Port Harcourt, Rivers State on Wednesday.
Speaking at the prize presentation of the consumer reward promo popularly called 'My Own Don Beta' Regional Manager of Glo, South-South, Augustine Mamuro said similar presentations were held in Ojuelegba, Lagos State and Wuse, Abuja respectively, where Glo kept its promises by delivering prizes won by lucky customers.
Mamuro further said the event was in fulfillment of the company's pledge to continuously explore ways to delight its customers and add value to their lives.
He said, "In each of the locations, lucky subscribers who emerged from our transparent draws witnessed by the representatives of the Nigeria Communications Commission (NCC) and National Lottery Regulatory Commission went home with tricycles, industrial sewing machines, grinding mills and power generators."
While congratulating those who received prizes in Port Harcourt, he said that Glo will continue to spread joy across Nigeria, noting that from Port Harcourt, "we will be going to Ibadan to redeem the prizes to winners who will emerge in today's (Wednesday) draw.
"From Ibadan, we will move to other locations spread across the country in continuation of the promo. This promo which you all popularly call "My Own Don Beta!" is a demonstration of the power of N200. In this promo, with N200, you can own a tricycle, industrial sewing machine, grinding mill and power generator which are empowerment tools that will enable hundreds of Nigerians to create wealth and become employers of labour," The Glo Regional Manager stated.
He further said that the gesture was in tandem with the company's empowerment mantra that "It is better to give somebody a platform to earn a living than giving such a person handout," adding that lives are being transformed through the promo and encouraged subscribers of the mobile operator to take advantage of the opportunity. Simply recharge with only N200 at once or cumulatively daily and you could be one of the winners of our fantastic prizes. Keep recharging to enhance your chances of winning," Mamuro said.
In her remark, Head, Port Harcourt Liaison Office of the National Lottery Regulatory Commission (NLRC), Lady Kate Ibekwe, said the promo has the commission's backing and lauded Glo for being 'magnanimous to reward its customers with such mouthwatering prizes.
"There are some lotteries that you play yourself. There are others that you don't even know you are playing. For example, you just recharge your phone and then Glo is being magnanimous to bless their customers with sewing machines, power generators, tricycles, and so on.
"This is one of those involuntary lotteries you have played. My advice is that when you are called on telephone, pick your calls, be patient and listen to the person on the other end. There are offices of these places where you reside. Go there are find out. If it is in the bank, call your account officer, they will be able to tell you," the Head, Port Harcourt Liaiason Office of NLRC explained.
Lady Ibekwe advised Nigerians playing lottery to look out for the commission's logo in any lottery in order not to fall into the hands of scammers.
In a chat with the Tide, one of the star prize (Tricycle) winners and 200 level undergraduate of the Niger Delta University, Bayelsa State, Chinedu Okoli says she has been a glo customer for seven years and thanked the company for the reward which she described as unbelievable.
Also, a public servant with the Nigerian Customs Service and three years Glo user expressed happiness, saying, "I thought it was a scam when a lady called me that I won, but thanked God it is real. I will continue to use Glo."
Dennis Naku
Wike Accuses FG, NPA Of Neglecting Rivers Ports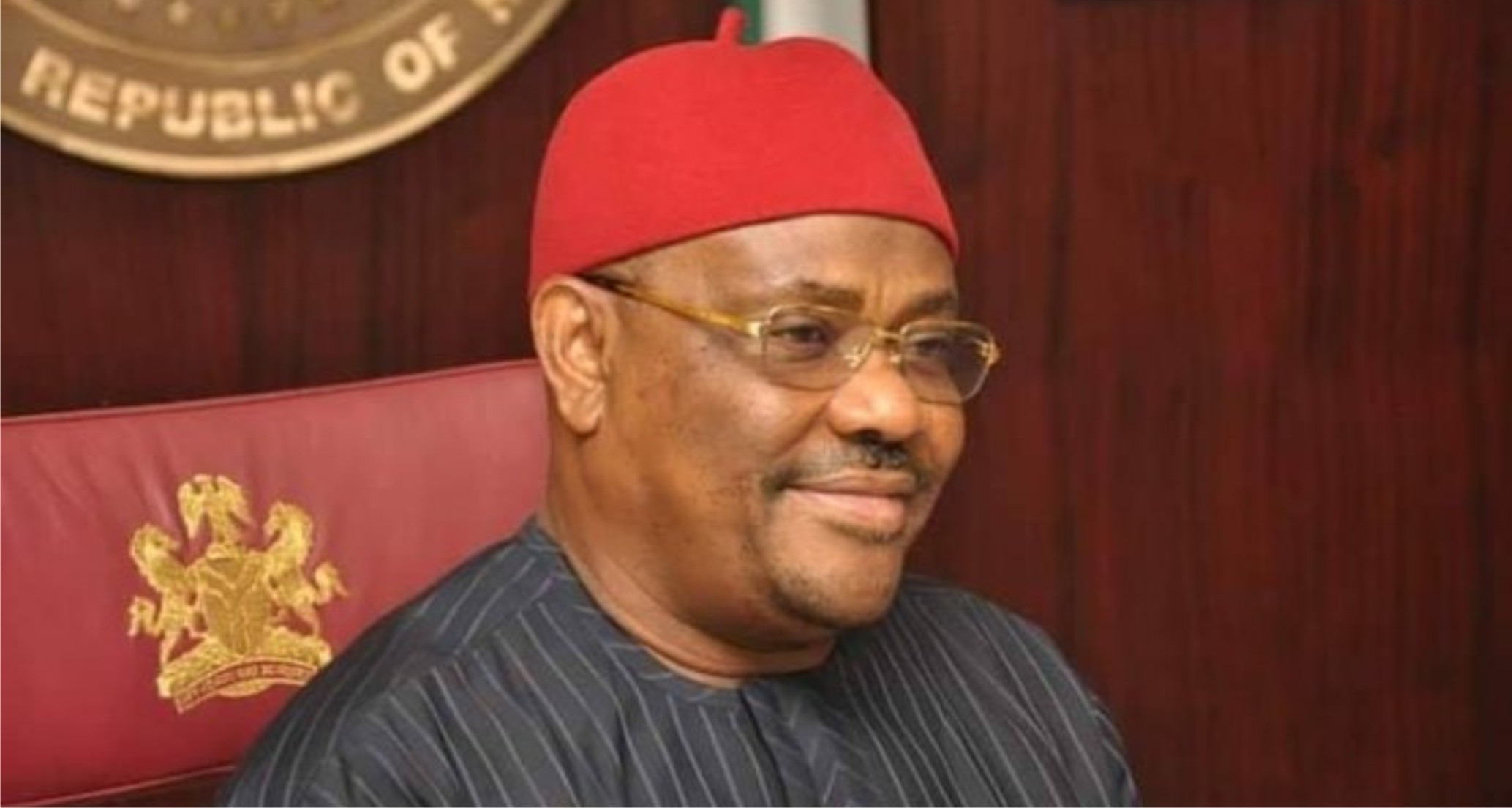 The Rivers State Governor, Chief Nyesom Wike, has accused the Nigerian Ports Authority (NPA) of reneging on its promise to dredge the Bonny channels to allow bigger vessels access the two seaports in the state.
The state hosts two major seaports in the country namely, the Rivers Port Complex located in the heart of Port Harcourt and the Onne Port, located at the Oil and Gas Free Zone, Onne Community.
Both ports are owned by the Federal Government.
Governor Wike made the accusation on Tuesday during the maiden delivery of Liquefied Petroleum Gas (LPG) to downstream investor, Stockgap Terminal by the Nigeria Liquefied Natural Gas (NLNG) in Bonny.
The governor said; "What is the Nigerian Ports Authority (NPA) doing? Rivers government should now be the one to dredge the channels and NPA is busy collecting levies and revenues from marine operators.
"Why should that be? You don't expect me to dredge waterways for NPA to be collecting all the money."
Wike also accused the Federal Government of building a new port in Lagos while rendering the ports in Rivers State idle and grounded with no development and attention.
"You are building a new port in Lagos, but those in Rivers you rendered idle, grounded with no development attention", he said.
He appealed to the Federal Government "to forgive Rivers State people" for any wrong doing to warrant neglect by the central authority.
"Even if Rivers has done anything wrong, please we are begging; forgive us. But I don't think we have done anything wrong as Rivers people. Rivers is the better place to invest", he said.
The governor promised that the state government would continue to support every investment brought to the state by providing enabling environment to make it thrive.
He noted that key investors were embracing the confidence to invest in the state, but alleged that some people were de- marketing the state.
"We continue to support every investment brought here and the gratitude we get is that key investors are embracing our confidence to invest here, while some people are de-marketing the state," he said.
Chinedu Wosu