RTC Can Contribute To IGR, Create Jobs – Eresia-Eke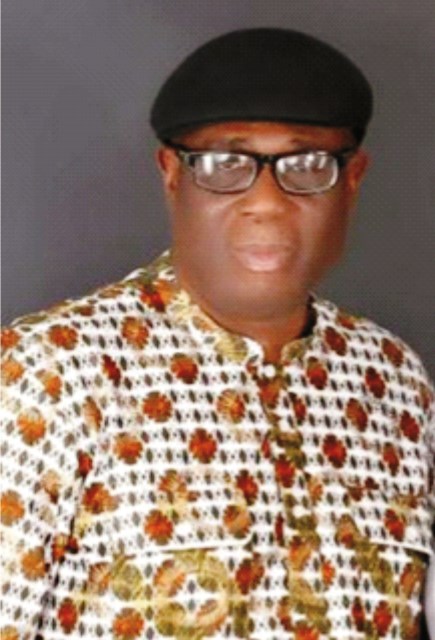 Only few public men in Nigeria entrusted with the responsibility of turning around the misfortunes of an ailing government enterprise exude implicit confidence in their onerous assignment. One of such men is Chief Ibe Eresia-Eke who currently sits atop the Board of Rivers State Government-owned Rivers Transport Company (RTC) as Chairman.
A master game planner, veteran task master, management expert, technocrat and politician, Eresia-Eke, dares to be different, running a quasi-government outfit profitably, away from the suffocating tradition of corruption and inefficiency which are the hallmark of most parastatals.
Making good his solid reputation as turn-around prime manager with Midas touch, the debonair ex-General Manager of RTC, former local Government Chairman, one-time State Chairman of the defunct Democratic Peoples Party (DPP), former State Chairman of the defunct Action Congress of Nigeria (ACN), and erstwhile Deputy National Publicity Secretary of the disbanded All Nigeria Peoples Party (ANPP), among many others, has been breathing life into his ideas, since coming on board.
With the see-it-all achievements of RTC made within this short space of time, Eresia-Eke, perhaps out of sheer modesty, will still tell anyone who cares to listen that there is no magic behind the new face of the company.
In this encounter with The Tide Political Editor, Victor Tew, the energetic Peoples Democratic Party (PDP) Chieftain insisted that a government-run enterprise can be viable and competitive like private firms controlled by hard-nosed extrepreneurs, explaining how RTC can contribute immensely to the state's Internally Generated Revenue (IGR) and create employment, among other issues.
Excerpts:
How has it been running this company?
It has been quite tasking. We are expecting some support from government. We pay salaries and do other things by ourselves without government funding. Whatever we get is what we use in the running the place. It has been quite demanding. It has not been easy.
What we have been able to get so far is some support to renovate the building. When we came on board this building was very bad and dilapidated. It was deroofed. The government gave us money with which we were able to do some renovations, build a multi-purpose hall and some parks. They did not have an assembly Hall and other faculties. And all these were done under my watch.
The premises was filthy, dirty, unpainted and generally in disarray. We could't get into the place on the first day I reported for work.
Are you suggesting that the past management did not really consider the company's infrastructural development or are you blaming it on corruption or ineffective mismanagement?
It's ineffective management. Not everyone knows how to manage a place, moreso an outfit such as this. They are more interested in what they would make than maintaining the existing facilities and even improving on them. Most of them do not even know that there are much more to running a place like this. The whole thing revolves around logistics and other things. You have to manage transport, the facilities and the people (the workforce). All these put together ensures effective management.
You talked about managing the people, your workers. Are they satisfied with your effort so far?
Yes, the workers are satisfied and happy with the effort of the new board. You can talk to them. Salaries, leave allowances, bonuses and every other emoluments are being paid promptly.
What is your staff strength?
We have approximately 250 staffers. This is aside from the casuals.
What plans have you to improve on your revenue generation effort?
Well, RTC is a very viable place. It is the only surviving state-owned transport company of its kind in this part of Nigeria. All we need is support, then the sky would be the limit. 99 percent of our vehicles are privately owned. They are owned by individuals who have invested with us and brought their vehicles in for us to manage. What we do is to collect commission. So you see that if we can just collect commission of 20 to 25 percent and pay salary of some 250 people and still maintain the facilities we have here, imagine if we have our own vehicles, then you will really appreciate how viable this place can be. So that is why we are saying that RTC can contribute immensely to the internally generated revenue (IGR) of the state if we are supported to acquire vehicles. We are not asking for free money. We are asking that the state government guarantees our bank loans as banks cannot grant RTC loans as a wholly owned government company . We have also asked government to give us money in the form of grant or loan and we will pay back in two to three years.
Have you also approached any institution for loans or other forms of assistance?
Yes, we have. We have approached the Bank of Industry (BOI) and they have agreed to give us 50 buses. The papers for this deal are before the Governor for consideration. We hope that with his determination to transform the transport sector and make it contribute to the state IGR, he would give it expeditious attention, especially in his second tenure as the state chief executive.
It appears that what RTC is doing now is just public private partnership for survival.
Yes, that is what we are doing now. Individuals bring in their vehicles and we manage them for a commission. But we want to go beyond that by having our own vehicles, generate revenue for the state and create employment in the final analysis.
How many vehicles have you in your pool?
We have 700. Of this, RTC has about 10 and that is very bad and critical. And because we solely depend on individuals we find it difficult to discipline them. You have to handle them with care because if they embark on strike or withdraw their vehicles from the road we won't be able to do many things that we are supposed to do. So we are very cautious, very tactful but strict. But if we have our own vehicles our services will improve because we will be stricter.
As a transport business, there certainly exists loopholes. How do you plug them?
There are certainly loopholes and corrupt practices. Transport is a cash based business. So, we have monitors all over the place. We have check points where our vehicles stop for routine check, mostly close to the Police checkpoints at the borders with neigbouring states. This is because no matter what you do, you must come to the headquarters. We also have offices in 16 states including Abuja.
Are you satisfied with your efforts so far?
Yes, the Board has done well and the workers are happy. We have also reviewed staff condition of service. Before now gratuities were not paid, even to those who had died. But we have started paying them. So, staff welfare is a priority.
You earlier talked about casuals in your workforce. Are there plans to formalize their appointment and give them a sense of belonging like your permanent staff?
Yes, we occasionally do that. But there is an embargo on employment now. I can tell you that even as casuals they are well taken care of. However, as a government outfit we operate within laid down rules. We report to the Governor, the state Ministry of Transport and even the State House of Assembly Committee on Transport.
No too long ago, your management hinted of plans to kick-start international courier service in the first quarter of this year. To what extent have you gone to actualize it?
For now we want to concentrate on the local courier service. We are solely engaged in goods courier because most traders in Port Harcourt procure their goods from Onitsha, Lagos, Awka, Ogoja etc.
Does this mean that your company has shelved the idea of an international courier service.
Not at all. It would be revisited. We are only being disciplined by some constraints and logistics problems. So, we just want to concentrate on the local one before going international.
Is your board not considering saving a little from what the company generates to procure some vehicles for itself?
It is not easy. A Toyota Hiace bus (15 seater) is about N25 million. Even when we save we can only buy fairly used ones. Only very few buses in our fleet are brand new and because of the prevailing economic situation you hardly see anyone bringing in new vehicles. They are all used vehicles. It is not easy, but we will try. We pay salaries, taxes to the state and federal government, and other local levies. We don't default.
Are there plans to improve on your revenue generation effort and staff welfare this year?
We can only do that if our business expands. The only way we can go about this is to procure more vehicles. In this way, we will create employment and generate more revenue for the state. So the more vehicle we have the more people we can employ –the drivers, mechanics and others. But we hope that the Governor will support us to enable the company contribute the states's IGR and create more employment. We are confident that he will do something about it because he is a man who keeps his words.
What is your impression about the last general election in the state?
The last general election in the state shows clearly that Rivers State is a PDP State. The opposition tried all sorts of things-intimidation, bullying and all that. It didn't work because we (PDP) are on ground and we have the peoples' support. It turned out well because we worked hard in service delivery to deserve the support of electorate who voted enmass for PDP and defended their votes. They (the opposition) failed because you can't rig an election where you are not popular. No way.
What is your take on the recent peace move by Amaechi shortly after Governor Wike offered an Olive Branch to political gladiators in the state?
Amaechi's expression of readiness to seek peace as canvassed by Governor Wike is a welcome development if he (Amaechi) is sincere. If he genuinely asks for forgiveness, ofcourse Rivers people will forgive him. But he has a reputation of not keeping to his words. But I know that the Governor is sincere about his call for peace. And they are brothers in the first place, why won't they make peace. So, let them come together in the interest of the development of Rivers State. This is over and above the interest of any individual.
How would you assess Governor Wike in terms of service delivery?
The Governor has performed exceptionally well. Just take a look at the quantity and quality of projects dotted around the state that he conceptialised and executed in the past four years. That is why the people of the state came out in their large numbers to vote for him in the last elections. If he did not do well they would not have voted for him. The fact that they voted for him is an appreciation of his hardwork. So we are happy for him and we are sure that he would do more in his second tenure. And let me say one thing: the impression in some quarters that governors do relax in their second tenure is not true of Governor Wike that we know. This is more so as Rivers people showed him love during the elections. They appreciated him for his outstanding performance.
What is your message to the people of the state?
Rivers people should continue to support the Government of Chief Nyesom Wike and the Peoples Democratic Party for them to continually reap the dividends of democracy.
For the people of Ogba/Egbema/Ndoni, I enjoin them to remain peaceful, law-abiding and supportive of the state government. It was quite interesting to note that Onelga people confounded cynics and critics by maintaining peace in the just-concluded-elections as politicians came together and ensured a rancour-free and fair polls.
NLNG Generates $114bn, Pays $9bn Tax, As Train 7 Kicks Off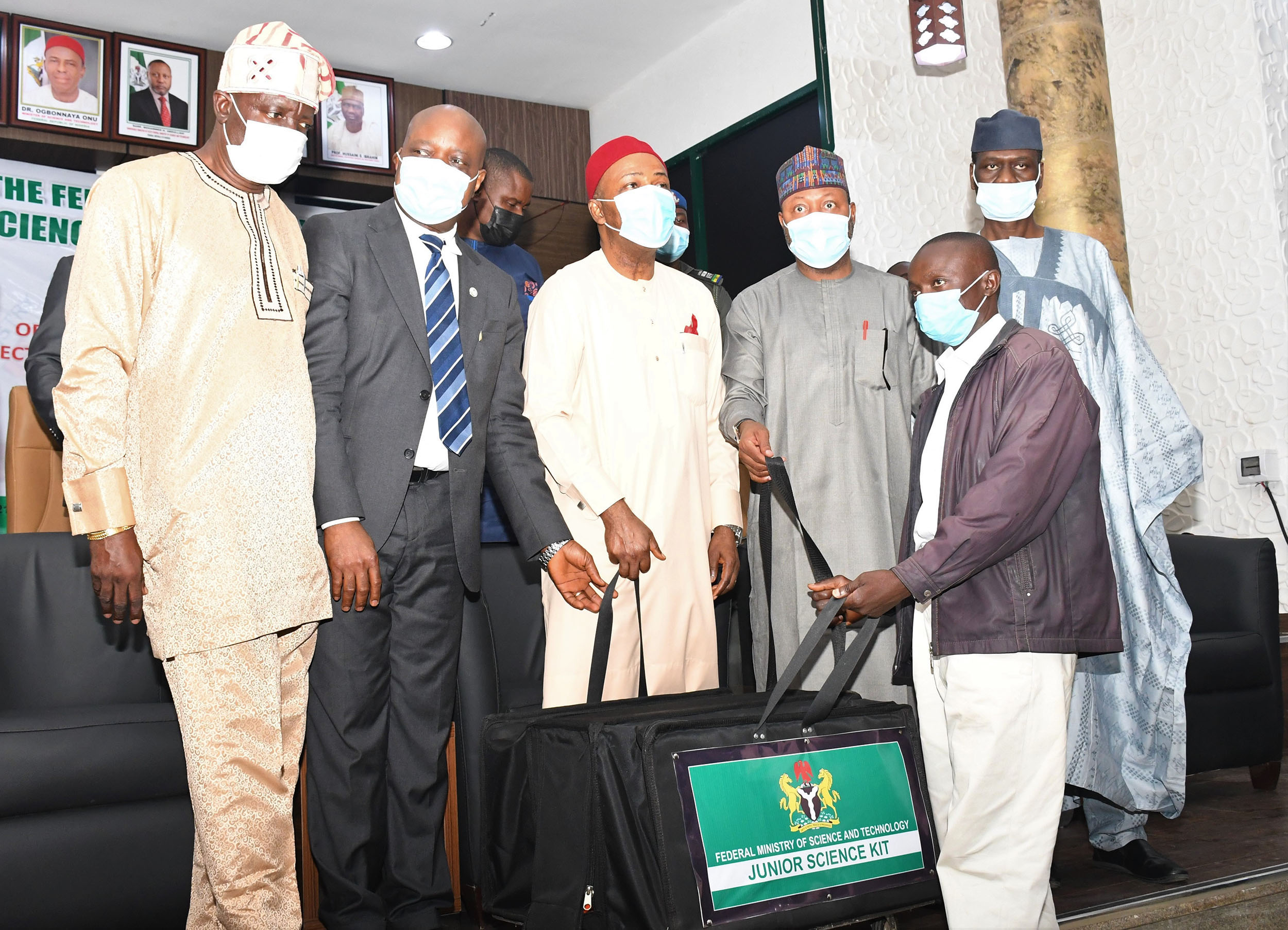 Nigeria Liquefied Natural Gas (NLNG) has generated more than $114billion over the years and tax payment of $9billion as the construction of the most expected Train 7 kicks off in earnest. 
Flagging off the construction of the projects last week virtually, President Muhammadu Buhari expressed excitement over the progress made by the country's NLNG. 
"I am proud that NLNG, as the pioneer LNG Company in Nigeria, has conscientiously proven the viability of the gas sector over the years, currently contributing about one percent to our country's Gross Domestic Product (GDP). 
"NLNG has generated $114 billion in revenues over the years, paid $9 billion in taxes; $18 billion in dividends to the Federal Government and $15 billion in feed gas purchase. 
"These are commendable accomplishments by the company's 100 percent Nigerian Management Team", he said. 
President Buhari flagged off the construction of the Train 7 project of the Nigeria Liquefied Natural Gas Limited (NLNG) in Bonny Island, Rivers State during the groundbreaking ceremony at the Company's plant site, effectively kick-starting the project which is expected to increase NLNG's current six-train plant capacity by about 35% from an extant 22 Million Tonnes Per Annum (MTPA) to 30 MTPA. 
President Buhari, in his address, said the groundbreaking event was an important milestone in the history of Nigeria's oil and gas industry, adding that "the story of Nigeria LNG is one that I have been so passionately associated with during the formative years of the NLNG project. It has transformed from a project over the years to a very successful company. 
"This groundbreaking ceremony to herald the Train 7 project construction has afforded me the opportunity to congratulate NLNG and its Company's shareholders – NNPC, Shell, Total, and Eni – for proving that a Nigerian company can operate a world-class business safely, profitably, and responsibly. Clearly, you have set the stage upon which Nigeria's vast gas resources will continue to grow well into the future. 
"With this level of performance, I can only hope that the company continues to grow, starting with this Train 7 project, but also positioning Nigeria to thrive through the energy transition. 
"I hereby urge the Board of Directors, Management and Staff of Nigeria LNG, the Host Communities, the Rivers State Government and Agencies of the Federal Government to continue to collaborate to ensure completion and eventual commissioning of the Train 7 project safely and on time, so that Train 8 can then start. 
Rivers State Governor, Nyesom Wike, represented by his Deputy, Dr. Banigo, applauded the shareholders, NLNG's Board of Directors, and the company's management for keeping the Train 7 dream alive, saying that the State Government considered the project as a key economic enabler and remains committed to supporting both the project and the Company. 
The Minister of State for Petroleum Resources, Timipre Sylva, stated that Train 7 would contribute to maintaining the country's status as a gas exporting nation. 
"Nigeria has more gas reserves than crude oil, and we have much to gain from sustaining our LNG exports to a market that has a growing demand for the commodity as the preferred fuel for industrialisation and power generation," he said. 
The Group Managing Director of NNPC, Mele Kyari, in his welcome remarks, commended the Federal Government for supporting the project and called for stakeholders' support for the project, adding that support for NLNG will lead to immense benefits to Nigerians. 
Nigeria LNG's Managing Director, Tony Attah, in his welcome remarks, said the benefits of gas to the country will increase on the back of the Train 7 project, noting that Train 7 will stimulate the inflow of more than $10billion Foreign Direct Investment (FDI) into Nigeria as part of the project scope; create more than 12,000 direct jobs and additional 40,000 indirect construction
BoI Disburses N969.6bn In Five Years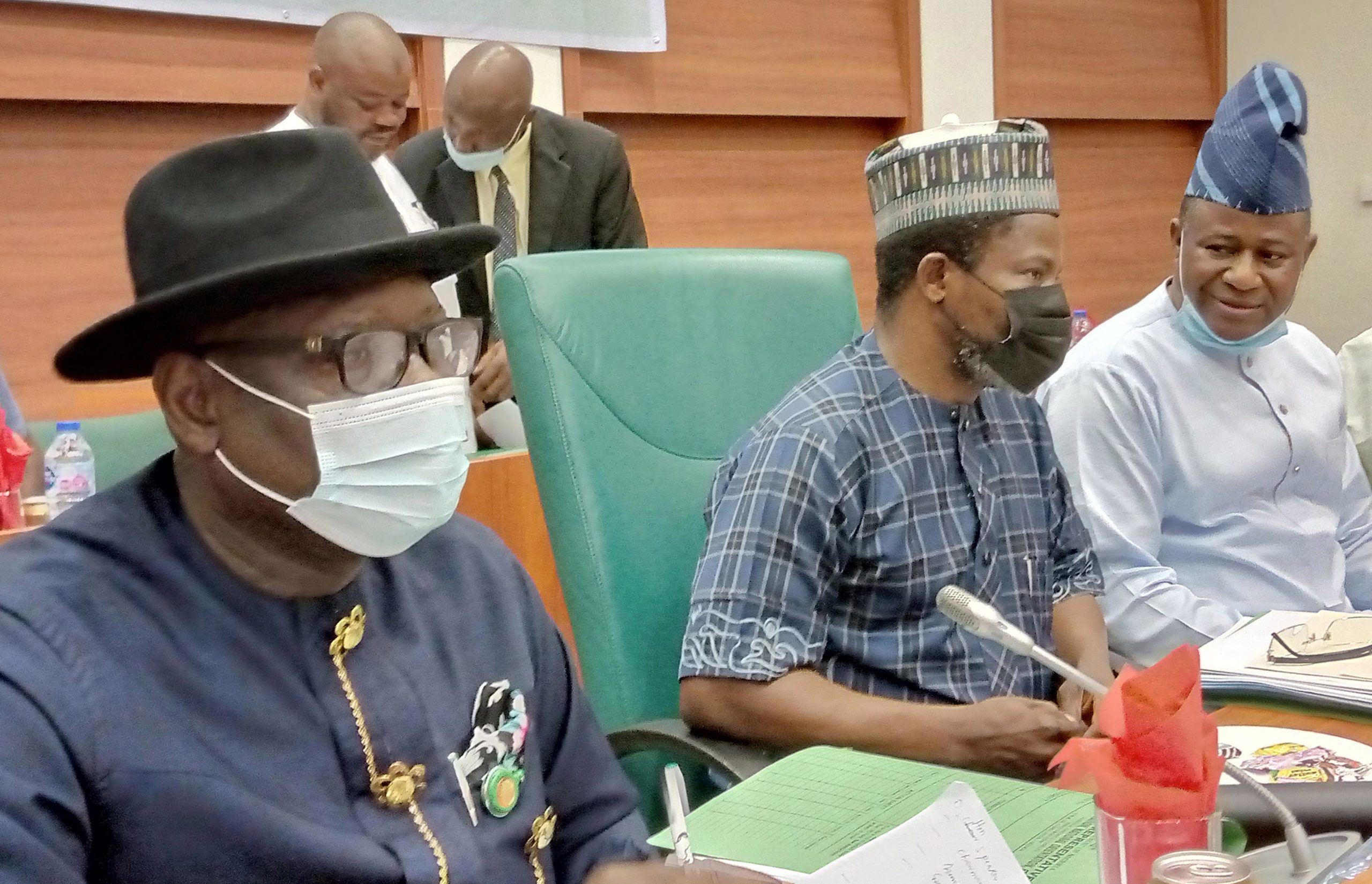 The Bank of Industry (BoI) has disbursed loans worth  N969.7 billion to borrowers in five years to support various businesses.
 BoI Deputy Head, Business Development, Mrs Aderonke Akinluyi,  disclosed this at a webinar by the Lagos Chamber of Commerce and Industry (LCCI) in Lagos, yesterday.
 Akinluyi said the funds were disbursed between 2015 and 2020 to over three million Micro, Small and Medium Enterprises (MSMEs) and 653 large enterprises.
Speaking on the theme: "Funding Opportunities for Businesses in the Bank of Industry," Akinluyi said the bank during the period created 6.98 million direct and indirect jobs.
She also disclosed that the bank was currently collaborating with over 330 Business Development Service Providers (BDSPs) to offer advisory and business support services aimed at improving intending MSMEs.
"Our business model reflects our goal to drive development through financial and advisory support to all customer levels, with dedicated teams for MSMEs, youth and women led enterprises.
"Our collaboration with the BDSPs ensures that the MSMEs are almost handheld in structuring, and preparing their business models and plans.
"The collaboration also provides other entrepreneurial training as required and are split across the regional, state and national categories," she said.
Divisional Head, SME, South, BoI, Mr Obaro Osah,debunked some perceptions associated with accessing funding from the bank.
Some of the perceptions, he said were, the need to know and pay someone at the BoI, the one year wait of processing to access funds and the myth that the bank only supported manufacturing industries.
"The loan application approval processing timeline for loans below N10 million is four weeks, loans between N10 and N100 million is six to eight weeks.
"Loans above N100 million to N500 million is eight to10 weeks," he said.
Group Head, Engineering and Technology, BoI, Mr Femi Shittu, listed the bank's selected loan products to include: agro mechanisation, food and agro commodity processing and commercialisation of the solar energy.
"The selected managed intervention fund include the Nigerian Artisanal and Small Scale Miners Finance Support Fund of N2.5 billion with a five per cent per annum interest rate.
"The Nigerian Content Intervention Fund of 350 million dollars to support indigenous oil and gas players is also available," Shittu said.
In her remarks, President, LCCI, Mrs Toki Mabogunje, said limited access to funding was one of the biggest constraints facing businesses, especially MSMEs.
Mabogunje noted that a report by PriceWaterhouse Coopers, revealed that Nigerian SMEs had a funding gap of about N617 billion as of 2019.
According to her, evidence shows that majority of Nigerian MSMEs have not significantly benefited from available financing opportunities in the country.
$430m Enugu-Cameroon Highway To Be Completed This Year – AfDB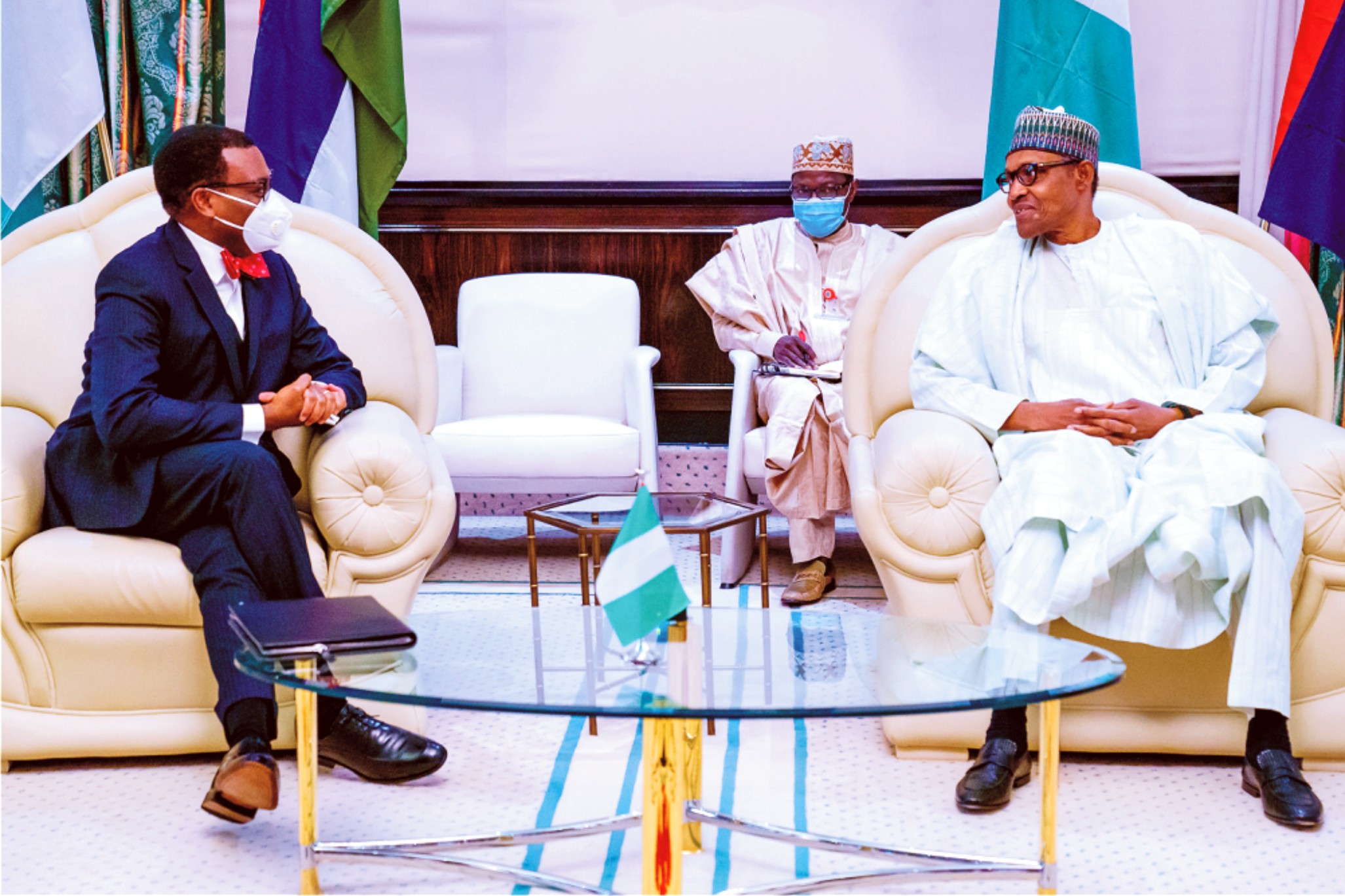 The African Development Bank (AfDB) says the 430 million dollars highway project linking Enugu to Bamenda in Cameroon will be completed this year.
The bank, in a statement issued on Monday, said that it was part of its investments in West Africa which currently stood at 16 billion dollars.
The statement quoted the President of AfDB, Dr Akinwunmi Adesina, as disclosing this in a speech at the 59th Ordinary Session of the ECOWAS Authority of Heads of State and Government in Ghana.
According to Adesina, the 430 million dollars highway project will transform trade opportunities between the two countries.
He also disclosed that the bank was working assiduously with the ECOWAS Commission to finalise feasibility studies for the Abidjan-Lagos corridor by the end of 2021.
"We expect construction for the corridor to commence within 24 months,'' Adesina said.
The bank's president said that the highway would link 85 per cent of the trade volume in ECOWAS through the corridor.
Adesina, who pointed out that AfDB was investing massively in West Africa, said that the total active portfolio of the bank in West Africa currently stood at 16 billion dollars.
According to him, the bank's support for infrastructure in the ECOWAS region has doubled over the past five years, increasing from two billion dollars in 2015 to four billion dollars.
"While I can list several projects in every country, let me just mention a few critical regional infrastructure.
"The Senegambia Bridge is rapidly facilitating trade between Senegal and The Gambia.
"Our financing helped to double the capacity of the Lome container port in Togo, which is critical for regional transport and logistics.
"The Bamako to San Pedro corridor has helped to expand trade between Côte d'Ivoire and Mali by 34 per cent, while reducing transit time at the border from 24 hours to just two hours.
"The 303km road linking Ouagadougou and Lome has reduced travel time from six days to just two days.
"Our 650 million dollars financing for the transport corridors linking Sierra Leone, Guinea and Liberia will impact on economic opportunities for 51 million people.
"I am pleased that this year, the bank will provide 105 million dollars financing for the road linking Guinea-Bissau and Senegal,'' he said.
Adesina further said that the 20 billion dollar Desert-to-Power programme on energy would develop 10,000 MW of solar power to light up the Sahel and provide access to electricity for 250 million people.
"This project will make the Sahel the largest solar zone in the world.
"Right here in Ghana, the bank's financing of 120 million dollar for the new terminal at Kokota International Airport is having huge impacts on regional transport and freight movements.
"With the new terminal, freight handling has expanded by 30 per cent,'' Adesina said.
He added that the bank provided 4.5 million dollars for the establishment of the African Continental Free Trade Area secretariat in Accra, to further support regional trade in the continent.
While recalling the effects of Covid-19 on the continent, the AfDB boss said the bank launched a 10 billion dollars facility to support African countries navigate through the challenging times posed by the pandemic.