RTC Can Contribute To IGR, Create Jobs – Eresia-Eke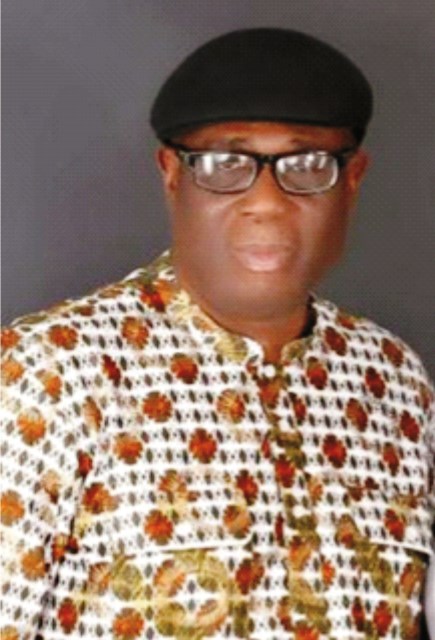 Only few public men in Nigeria entrusted with the responsibility of turning around the misfortunes of an ailing government enterprise exude implicit confidence in their onerous assignment. One of such men is Chief Ibe Eresia-Eke who currently sits atop the Board of Rivers State Government-owned Rivers Transport Company (RTC) as Chairman.
A master game planner, veteran task master, management expert, technocrat and politician, Eresia-Eke, dares to be different, running a quasi-government outfit profitably, away from the suffocating tradition of corruption and inefficiency which are the hallmark of most parastatals.
Making good his solid reputation as turn-around prime manager with Midas touch, the debonair ex-General Manager of RTC, former local Government Chairman, one-time State Chairman of the defunct Democratic Peoples Party (DPP), former State Chairman of the defunct Action Congress of Nigeria (ACN), and erstwhile Deputy National Publicity Secretary of the disbanded All Nigeria Peoples Party (ANPP), among many others, has been breathing life into his ideas, since coming on board.
With the see-it-all achievements of RTC made within this short space of time, Eresia-Eke, perhaps out of sheer modesty, will still tell anyone who cares to listen that there is no magic behind the new face of the company.
In this encounter with The Tide Political Editor, Victor Tew, the energetic Peoples Democratic Party (PDP) Chieftain insisted that a government-run enterprise can be viable and competitive like private firms controlled by hard-nosed extrepreneurs, explaining how RTC can contribute immensely to the state's Internally Generated Revenue (IGR) and create employment, among other issues.
Excerpts:
How has it been running this company?
It has been quite tasking. We are expecting some support from government. We pay salaries and do other things by ourselves without government funding. Whatever we get is what we use in the running the place. It has been quite demanding. It has not been easy.
What we have been able to get so far is some support to renovate the building. When we came on board this building was very bad and dilapidated. It was deroofed. The government gave us money with which we were able to do some renovations, build a multi-purpose hall and some parks. They did not have an assembly Hall and other faculties. And all these were done under my watch.
The premises was filthy, dirty, unpainted and generally in disarray. We could't get into the place on the first day I reported for work.
Are you suggesting that the past management did not really consider the company's infrastructural development or are you blaming it on corruption or ineffective mismanagement?
It's ineffective management. Not everyone knows how to manage a place, moreso an outfit such as this. They are more interested in what they would make than maintaining the existing facilities and even improving on them. Most of them do not even know that there are much more to running a place like this. The whole thing revolves around logistics and other things. You have to manage transport, the facilities and the people (the workforce). All these put together ensures effective management.
You talked about managing the people, your workers. Are they satisfied with your effort so far?
Yes, the workers are satisfied and happy with the effort of the new board. You can talk to them. Salaries, leave allowances, bonuses and every other emoluments are being paid promptly.
What is your staff strength?
We have approximately 250 staffers. This is aside from the casuals.
What plans have you to improve on your revenue generation effort?
Well, RTC is a very viable place. It is the only surviving state-owned transport company of its kind in this part of Nigeria. All we need is support, then the sky would be the limit. 99 percent of our vehicles are privately owned. They are owned by individuals who have invested with us and brought their vehicles in for us to manage. What we do is to collect commission. So you see that if we can just collect commission of 20 to 25 percent and pay salary of some 250 people and still maintain the facilities we have here, imagine if we have our own vehicles, then you will really appreciate how viable this place can be. So that is why we are saying that RTC can contribute immensely to the internally generated revenue (IGR) of the state if we are supported to acquire vehicles. We are not asking for free money. We are asking that the state government guarantees our bank loans as banks cannot grant RTC loans as a wholly owned government company . We have also asked government to give us money in the form of grant or loan and we will pay back in two to three years.
Have you also approached any institution for loans or other forms of assistance?
Yes, we have. We have approached the Bank of Industry (BOI) and they have agreed to give us 50 buses. The papers for this deal are before the Governor for consideration. We hope that with his determination to transform the transport sector and make it contribute to the state IGR, he would give it expeditious attention, especially in his second tenure as the state chief executive.
It appears that what RTC is doing now is just public private partnership for survival.
Yes, that is what we are doing now. Individuals bring in their vehicles and we manage them for a commission. But we want to go beyond that by having our own vehicles, generate revenue for the state and create employment in the final analysis.
How many vehicles have you in your pool?
We have 700. Of this, RTC has about 10 and that is very bad and critical. And because we solely depend on individuals we find it difficult to discipline them. You have to handle them with care because if they embark on strike or withdraw their vehicles from the road we won't be able to do many things that we are supposed to do. So we are very cautious, very tactful but strict. But if we have our own vehicles our services will improve because we will be stricter.
As a transport business, there certainly exists loopholes. How do you plug them?
There are certainly loopholes and corrupt practices. Transport is a cash based business. So, we have monitors all over the place. We have check points where our vehicles stop for routine check, mostly close to the Police checkpoints at the borders with neigbouring states. This is because no matter what you do, you must come to the headquarters. We also have offices in 16 states including Abuja.
Are you satisfied with your efforts so far?
Yes, the Board has done well and the workers are happy. We have also reviewed staff condition of service. Before now gratuities were not paid, even to those who had died. But we have started paying them. So, staff welfare is a priority.
You earlier talked about casuals in your workforce. Are there plans to formalize their appointment and give them a sense of belonging like your permanent staff?
Yes, we occasionally do that. But there is an embargo on employment now. I can tell you that even as casuals they are well taken care of. However, as a government outfit we operate within laid down rules. We report to the Governor, the state Ministry of Transport and even the State House of Assembly Committee on Transport.
No too long ago, your management hinted of plans to kick-start international courier service in the first quarter of this year. To what extent have you gone to actualize it?
For now we want to concentrate on the local courier service. We are solely engaged in goods courier because most traders in Port Harcourt procure their goods from Onitsha, Lagos, Awka, Ogoja etc.
Does this mean that your company has shelved the idea of an international courier service.
Not at all. It would be revisited. We are only being disciplined by some constraints and logistics problems. So, we just want to concentrate on the local one before going international.
Is your board not considering saving a little from what the company generates to procure some vehicles for itself?
It is not easy. A Toyota Hiace bus (15 seater) is about N25 million. Even when we save we can only buy fairly used ones. Only very few buses in our fleet are brand new and because of the prevailing economic situation you hardly see anyone bringing in new vehicles. They are all used vehicles. It is not easy, but we will try. We pay salaries, taxes to the state and federal government, and other local levies. We don't default.
Are there plans to improve on your revenue generation effort and staff welfare this year?
We can only do that if our business expands. The only way we can go about this is to procure more vehicles. In this way, we will create employment and generate more revenue for the state. So the more vehicle we have the more people we can employ –the drivers, mechanics and others. But we hope that the Governor will support us to enable the company contribute the states's IGR and create more employment. We are confident that he will do something about it because he is a man who keeps his words.
What is your impression about the last general election in the state?
The last general election in the state shows clearly that Rivers State is a PDP State. The opposition tried all sorts of things-intimidation, bullying and all that. It didn't work because we (PDP) are on ground and we have the peoples' support. It turned out well because we worked hard in service delivery to deserve the support of electorate who voted enmass for PDP and defended their votes. They (the opposition) failed because you can't rig an election where you are not popular. No way.
What is your take on the recent peace move by Amaechi shortly after Governor Wike offered an Olive Branch to political gladiators in the state?
Amaechi's expression of readiness to seek peace as canvassed by Governor Wike is a welcome development if he (Amaechi) is sincere. If he genuinely asks for forgiveness, ofcourse Rivers people will forgive him. But he has a reputation of not keeping to his words. But I know that the Governor is sincere about his call for peace. And they are brothers in the first place, why won't they make peace. So, let them come together in the interest of the development of Rivers State. This is over and above the interest of any individual.
How would you assess Governor Wike in terms of service delivery?
The Governor has performed exceptionally well. Just take a look at the quantity and quality of projects dotted around the state that he conceptialised and executed in the past four years. That is why the people of the state came out in their large numbers to vote for him in the last elections. If he did not do well they would not have voted for him. The fact that they voted for him is an appreciation of his hardwork. So we are happy for him and we are sure that he would do more in his second tenure. And let me say one thing: the impression in some quarters that governors do relax in their second tenure is not true of Governor Wike that we know. This is more so as Rivers people showed him love during the elections. They appreciated him for his outstanding performance.
What is your message to the people of the state?
Rivers people should continue to support the Government of Chief Nyesom Wike and the Peoples Democratic Party for them to continually reap the dividends of democracy.
For the people of Ogba/Egbema/Ndoni, I enjoin them to remain peaceful, law-abiding and supportive of the state government. It was quite interesting to note that Onelga people confounded cynics and critics by maintaining peace in the just-concluded-elections as politicians came together and ensured a rancour-free and fair polls.
Nigeria, Other Oil Producers Face Major Challenge – IEA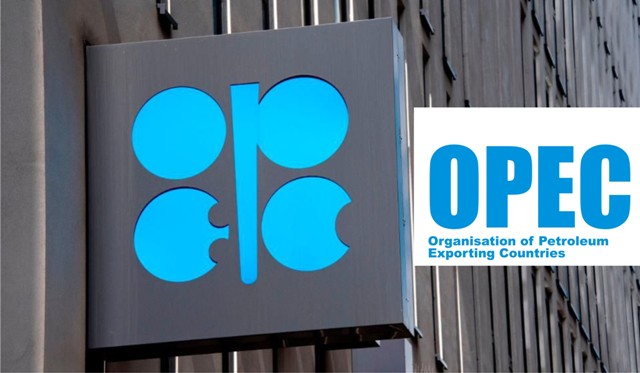 The Organisation of the Petroleum Exporting Countries (OPEC) and its allies face stiff competition in 2020, the International Energy Agency has said, ahead of the oil producer group's policy meeting next month.
"The OPEC+ countries face a major challenge in 2020 as demand for their crude is expected to fall sharply," the Paris-based agency said in its latest monthly report.
Reuters reported that the IEA estimated non-OPEC supply growth would surge to 2.3 million barrels per day next year, compared to 1.8 million barrels per day in 2019, citing production from the United States, Brazil, Norway and Guyana.
"The hefty supply cushion that is likely to build up during the first half of next year will offer cold comfort to OPEC+ ministers gathering in Vienna at the start of next month," it added.
While US supply rose by 145,000 bpd in October, the IEA said, a slowdown in activity that started earlier this year looks set to continue as companies prioritise capital discipline.
The IEA predicted that demand for crude oil from OPEC in 2020 will be 28.9 million bpd, one million bpd below the exporter club's current production.
The recovery by OPEC's de facto leader, Saudi Arabia, from attacks on the country's oil infrastructure contributed 1.4 million bpd to the global oil supply increase in October of 1.5 million bpd.
"With plans underway for the Aramco IPO and the persistent need for revenues to fund the government budget, Riyadh has every incentive to keep oil prices supported," the IEA said.
Saudi's oil company Aramco, the world's most profitable firm, starts a share sale on November 17 in an initial public offering that may raise between $20bn and $40bn.
It was the IEA's last monthly report before the December 5 to 6 talks among OPEC states and partners led by Russia on whether to maintain supply curbs aimed at buoying prices and balancing the market.
PHED Warns Against Trading Under High Tension Lines

The Port Harcourt Electricity Distribution Company, (PHED), has warned members of the public who are in the habit of trading under the high tension lines in Akwa Ibom, Bayelsa, Cross River and Rivers States to desist from it.
The distribution company gave the warning in a statement signed by its Manager, Corporate Communications, John Onyi, at the weekend.
He said the warning did not exclude those who are planning or have already erected structures under the power lines.
Onyi explained that the warning was a continuation of a public awareness campaign tagged "Why you should not trade under the high tension lines" organised by PHED at Abulonma, Port Harcourt, recently.
The PHED spokesman stated that many lives haD been lost due to non-adherence to safety standards, adding that last month, a 14-year old boy lost his life when  a line snapped on Abuloma 11kv feeder and rested on top of the building.
He noted: "A safe distance on 11Kv feeder stands at 5.5metres while 33kv is 12.5metres and not forgetting tolerance on 132kv lines at 25metres while on .415kv lines go for 1.5metres."
Onyi expressed dismay that some members of the public have habitually jettisoned the safety rules, and therefore called for concerted effort, in enforcing the safety standards in order to save lives by the relevant authorities.
According to him, PHED has embarked on door-to-door safety awareness campaign on the dangers inherent in trading or living under the high lines especially those found to have contravened the safety standards.
He emphasised that the company would not be held responsible in the event of any electrical accidents under the high tension lines having repeatedly sensitised   members of the public.
Youths Want Resumption Of Oil Exploration In Ogoni Root For Belema Oil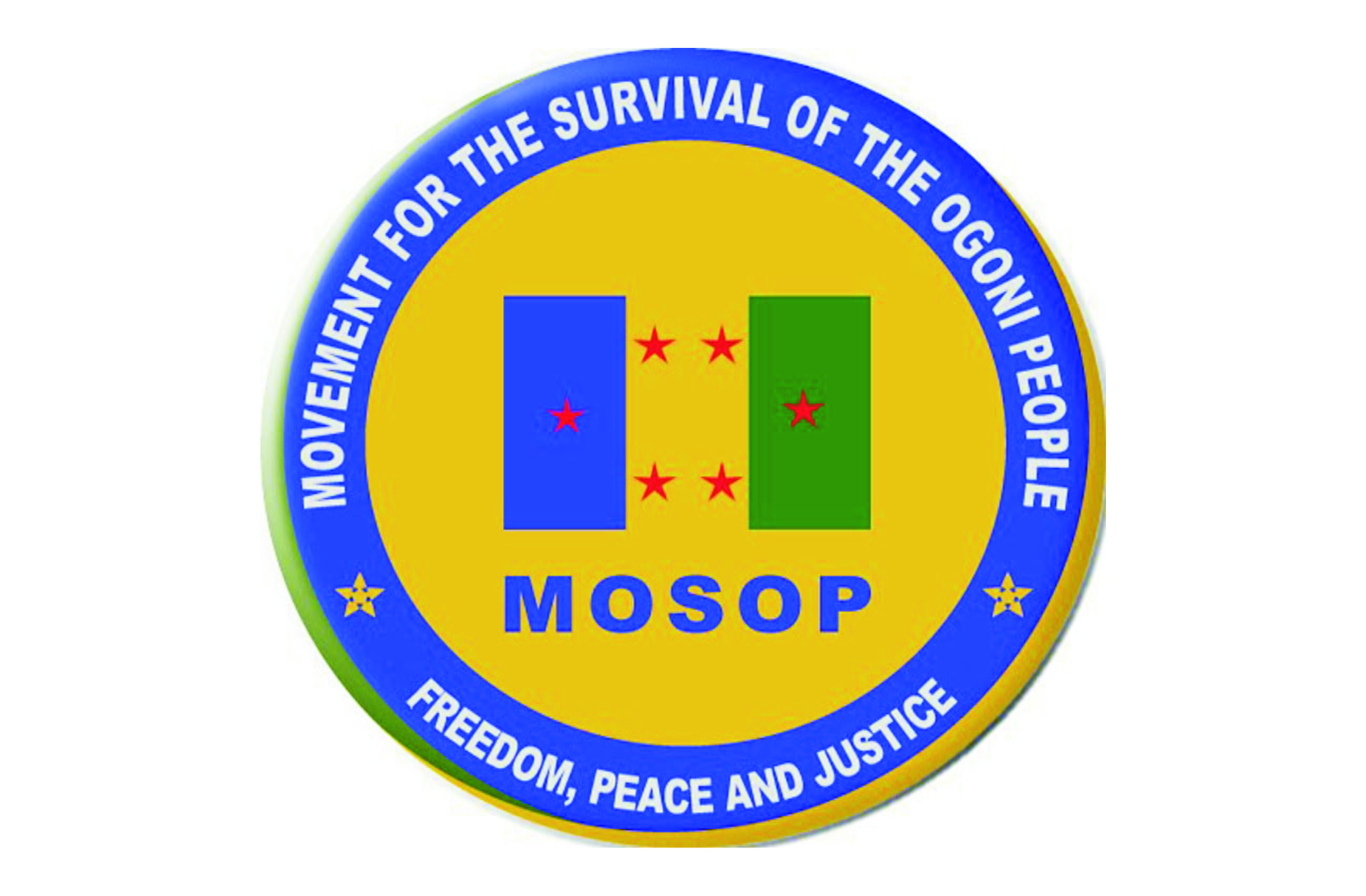 Thousands of youths from the four Ogoni local government areas of Khana, Eleme, Gokana and Tai, have staged a peaceful protest in Bori, headquarters of Khana Local Government Area of Rivers State seeking the resumption of oil exploration in the area.
The protesting youths, operating under the auspices of Ogoni Youth Federation (OYF) said the call for the resumption of oil exploration in Ogoni was imperative to promote economic development and create employment opportunities for Ogoni youth.
Addressing a mamoth crowd that gathered at Bori, last Friday, the National President of OYF, Comrade Legborsi Yaamabana said Ogoni has continued to suffer denigrating poverty, despite setting the pace for a new environmental consciousness in Nigeria.
He said: "Before the advent of the Ogoni struggle, the Niger Delta was treated like a conquered zone by IOCs and their institutional collaborators who operated on obnoxious policies, but today a new and more intense consciousness on environmental justices has been introduced in the oil rich region".
He recalled that during the decades of unfettered oil exploration in Ogoni which led to the devastation of the Ogoni environment, the youth were the most affected, as they were completely displaced out of economic activities and made vulnerable to social vices as a result of boredom and inactivity.
Comrade Yaamabana, said that after due consultation, "the apex youth organisation in Ogoni resolved to seek legitimate measures of alleviating their plight and bring lasting solution to the unmitigated poverty in Ogoni land, by calling for the resumption of oil exploration in the area, to avail the youth and other critical stakeholders of Ogoni, the opportunity to benefit from their God-given treasures and resources".
He called on the Federal Government to issue operational license to Belema oil to commence oil exploration in Ogoni, noting that Belema Oil is an indigenous company that has demonstrated proven records of social engagements, technical capacity and effective host community relations.
The youth president also cautioned against the antics of "inexperienced and portforlio carrying oil firms" who are trying to enter Ogoni land through the back door, pointing out that Ogoni was not a dumping ground for experimentation.
The protesting youth, who carried placards with various inscriptions such as, "We want oil resumption in Ogoni," "No Belema Oil, no Oil resumption in Ogoni", among others, called for the allocation of oil blocks to more indigenes in the Niger Delta to develop the embattled oil rich region.
In his remark, the Divisional Police Officer of Khana, SP Bako Angbashim, commended the youth for their peaceful conduct during the protest and assured the support of the police to promote peace in the area.
By: Taneh Beemene