OPEC Plans Increase In Oil Production …Considers Two Scenarios At Summit …As FIRS Posts N1.5trn In Q1, 2019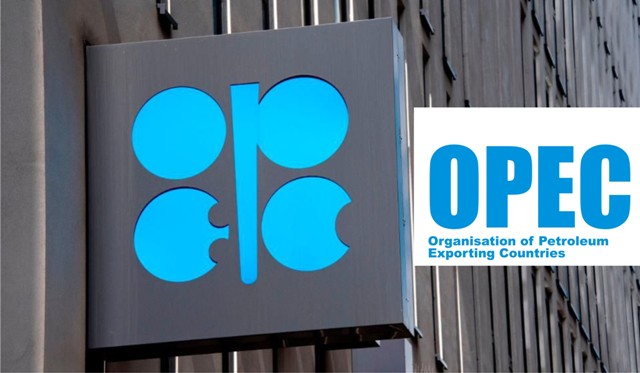 The Organisation of Petroleum Exporting Countries (OPEC) and its allies are set to debate at least two scenarios that would increase oil production beyond current levels, according to sources.
If the group ultimately chooses to increase production, there's a hitch: The cartel's internal simulations suggest the global crude market could experience a glut if producers relax their current curbs on production too quickly.
According to the Wall Street Journal, a group of key OPEC producers and Russia-led allies are set to hold a consultative meeting yesterday as rising tensions in the Middle East add to output outages in the region. No decision will be made at the summit.
Those gathered will merely debate the issues and make recommendations to be acted on at OPEC's next full meeting in Vienna in June.
OPEC and its partners agreed in December to output cuts of 1.2 million barrels a day.
The curbs have led to a rebound in oil prices CLN19, -0.08% this year, but the agreement ends in June.
The officials gathering this weekend are looking for a way forward—for the second half of this year—that won't upset oil markets.
One scenario, presented to delegates late Friday, assumes OPEC and non-OPEC countries are fully complying with their commitments through May and June, the people said.
Since some countries are currently cutting more than agreed, if all the countries reverted to the December agreed levels, their collective output would be the equivalent of an increase of 396,000 barrels a day for participating members of the cartel and 411,000 barrels a day for the Russia-led non-members from April levels, based on OPEC data.
Another scenario would allow individual producers to use as their baseline for cuts the maximum level they reached in one of the last four months of 2018—before they started a new round of cuts of 1.2 million barrels a day—throughout the second half, the people said.
The scenario of strict compliance to the December agreement would lead to a decline in inventories in the second half but the other simulation would lead to a new increase above the five-year average by the fourth quarter, the people said.
Meanwhile, The Federal Inland Revenue Service ((FIRS) generated N1.5 trillion revenue in the first quarter (Q1) of 2019, according to its Chairman, Mr Babatunde Fowler.
Fowler disclosed this to newsmen in New York at the weekend.
He said the amount included revenue from non-oil taxes that were 11 per cent higher than what the agency realised from that sector in Q1 of 2018.
"In the first quarter (of 2019), what I will say is that in the non-oil sector, we generated 11 per cent higher than what we generated in 2018.
"Basically, we have generated about N1.5 trillion," Fowler told newsmen on the sidelines of a high-level meeting on illicit financial flows hosted by the United Nations General Assembly.
The 2019 amount is N330 billion or 28 per cent higher than the N1.17 trillion reported by FIRS in the same period of 2018.
Our correspondent reports that the Q1 figure also represents 18.7 per cent of the agency's total revenue target of N8 trillion for 2019.
Fowler said the target, described by economy watchers as quite ambitious, was realistic with the cooperation of tax payers, among other factors.
He said, "It is quite realistic as long as we have the cooperation of tax payers in addition to deployment of technology.
"We have already started the enforcement of over 50,000 accounts that have banking turnover of 100 billion and above that have not filed their returns."
The FIRS boss also spoke of plans by the agency to surpass the over N1 trillion it realised from Valued Added Tax (VAT) in 2018.
"We will get more people into the tax net and deploy more technology.
"We have what we call Auto VAT Collect, and that basically assists tax payers at the point of transaction, and the VAT portion is sent straight into the federation account.
"So, we know that there is more room for growth in the VAT sector," he explained.
The N8.83 trillion proposed by President Muhammadu Buhari for spending by the Federal Government in 2019 was based on a revenue target of N6.97 trillion.
The expected income consisted of oil revenue estimated at N3.73 trillion and non-oil oil projected at N1.39 trillion.
To actualise this, the Federal Government in a January launched a "Strategic Revenue Growth Plan" to be implemented by FIRS and other revenue generating agencies.
Fowler said all hands were on deck to actualise the plan, adding that that everything "seems to be on course".
774,000 Jobs: FG Pays N24bn To 413,630 Beneficiaries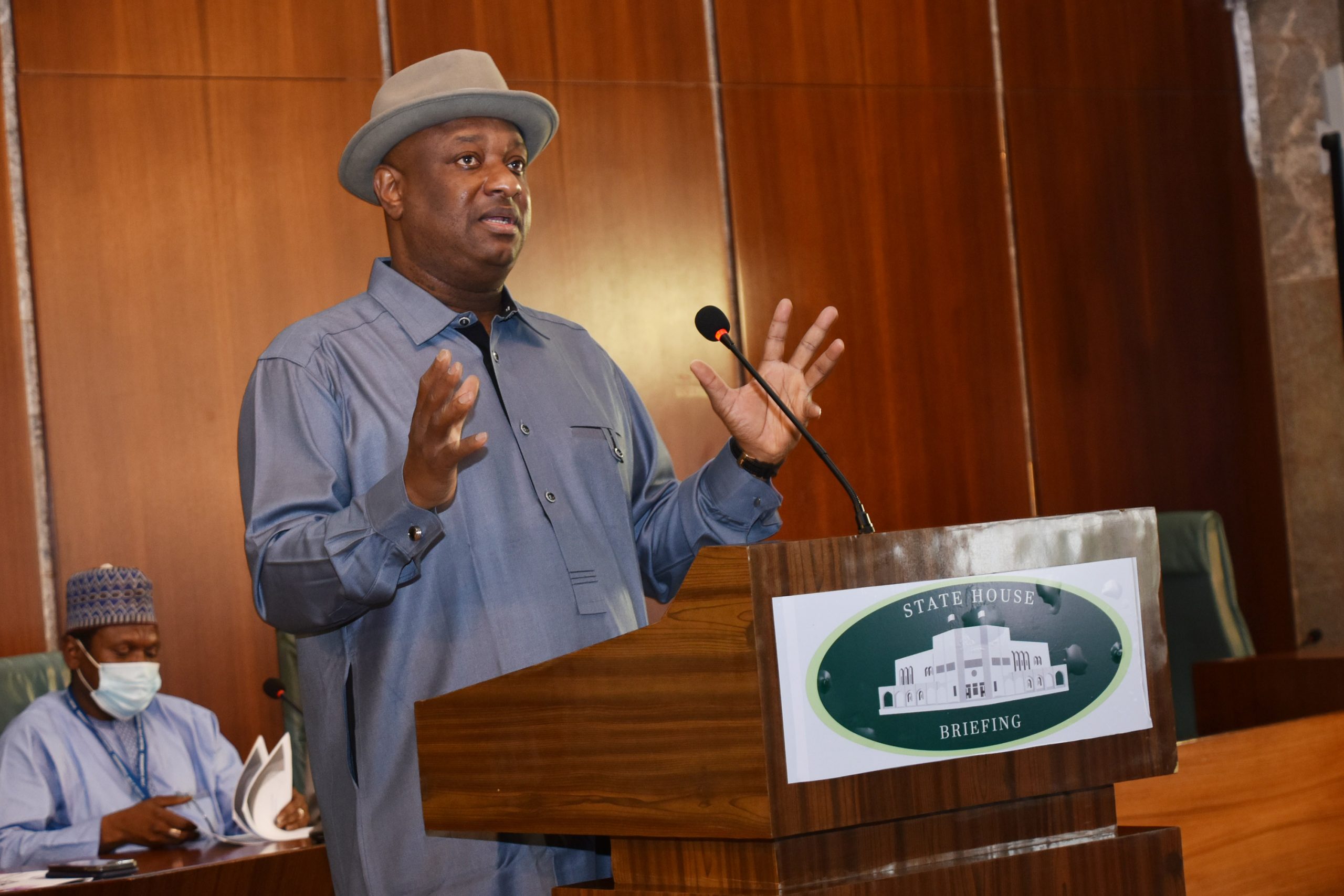 THE Minister of State for Labour and Employment, Festus Keyamo, SAN, yesterday, said that about N24,000, 817,800.00 have been paid out to beneficiaries under the 774,000 special public works scheme as at June 24, 2021.
Keyamo also said that 413,630 Nigerians drawn from rural communities and mostly itinerant workers in different local government areas have received their payments from the social work job.
The minister disclosed this during a media briefing coordinated by the Presidential Media Communications Team, at the Presidential Villa, Abuja.
He explained that the initial delays that greeted the programme had to do with discrepancies noticed during the registration phase, especially with bank verification numbers.
He said despite his attempts to ensure due diligence in the implementation of the programme, he uncovered that some fraudulent Nigerians opened multiple bank accounts under a single BVN.
According to him, efforts to separate genuine applicants from those trying to fleece the scheme of its resources accounted for initial delays recorded in the kick off of the programme.
He also told State House Correspondents that the lockdown occasioned by the Covid-19 pandemic temporarily stalled the implementation process, but also led to President Muhammadu Buhari expanding the programme to enable those in the lowest cadre of economic strata to benefit.
The minister said that Buhari deserved commendation because it was the first time that itinerant workers were benefitting from a Federal Government social intervention scheme, as beneficiaries were drawn through a multi-sectoral approach.
According to him, "When we wanted to introduce the special social works scheme here in Nigeria, the President first approved the pilot scheme, because he thought, perhaps we needed to test run it to see what we can apply here. So, the first thing the President approved was that we should do eight states at that time. And not all the local governments just five, in selected states originally, that was in late 2019, then, I just became minister.
"So, we started implementation in January, 2020, in eight states, we just started one month into the implementation when Covid-19 struck. So, we could not actually complete at that time, the Federal Government released one month stipends at that time to pay in those eight states.
"So, during the lockdown, we discovered that at that time, small businesses suffered the most, so many people could not go out to eke a living, especially those who depend on daily pay. The people that were worst hit by the Covid-19 lockdown was the people who go out daily to market or bricklayers among others.
"So, the President was very concerned about this kind of people during the lockdown. He thought that if people don't receive money daily, there'll be a revolution. We had to quickly react and find them something to do. So, he said, look, this pilot scheme should be expanded. Let it cover all the states and all the local governments now quickly, it was a quick response by the President. He was also audacious about it.
"The President said 1,000 per local government not 500 not 100, but 1,000 persons per local government, which comes to 774, 000, just so you know."
He further said, "So far, those we have paid have received their N60,000 for the three months, we saved so many lives across the country by this payment, some use their own to buy grinding machine, I just discovered a grinding machine costs about N45, 000.
"Because of this, I begged my people to give more women than men because women are caregivers, they will manage this money well. They will buy grinding machine for instance, everyday they will making an average of N5,000 or N10,000 grinding tomatoes, pepper beans, for people, part of which they will use to pay school fees or to feed the family. But the men will go on drinking spree.
"We have helped saved so many lives because we discovered that some people in villages, they go around looking for a loan of N25,000 for weeks, nobody will give them to add to their small businesses. Don't forget that we're not talking about our graduates here; we are talking of itinerant workers. This is surely going to reflate the economy.
"We have paid 413,630 persons out of the 774, 000. So we've achieved about 60 percents of the success rate and this are those who have received N60,000 each. And the total amount we have paid out is N24 billion, actual monies given to Nigerians to put in their pockets for them to cushion the effects of post Covid-19".
Keyamo also lashed out to critics in the opposition party, saying that the 'You Win' social intervention programme under the Goodluck Jonathan's government was only meant for political cronies, hence could not achieve its aims and objectives.
He noted that one of the magnanimity of Buhari was that he ensured all Nigerians benefit from social intervention schemes irrespective of their political affiliations.
He alleged that "You Win" was executed under secrecy because; it ensured that the beneficiaries must be party members who will pay back through electoral patronage.
"They are complaining that they were not getting enough slots in this scheme, during the 'You Win' programme did we even hear anything about it not to talk of benefitting, they were giving it to their party members for political patronage," the minister claimed.
We're Not Borrowing To Finance Projects, Wike Clarifies
The Rivers State Governor, Chief Nyesom Wike, has declared that his administration takes great care in executing its several development projects to completion stage without being indebted to any financial institution.
Speaking at the flag-off ceremony for the construction of Trans-Kalabari Road Phase 1 in Degema Local Government Area, yesterday, Wike reminded the people that even the governor of Central Bank of Nigeria (CBN) has attested to that position.
Wike stated that he is not borrowing to fund any project in the state and will definitely not do so to complete the Trans-Kalabari Road that is connecting Krakrama, Omekwe-ama, Angula-ama, Mina-ama and other communities in the Kalabari area.
"People are asking: where am I getting the money from? People are saying I'm borrowing money. If I borrow money to develop my place (state) is there any offense there? They that borrow, did they do the road? If I'm borrowing and doing the work, have I not done well?
"But in any case, I am not borrowing money. It is a matter of how you manage the resources of the people.
"So, I'm not owing any bank! I challenge any bank to say Rivers State Government is indebted to them. The only money we took for agriculture, which Central Bank gave us, N5billion, as I speak to you, we have not touched one Naira. The money is still in there."
Wike recalled how in 2009, the previous administration in the state implemented a payment module that clearly showed its lack of interest in either constructing or completing the Trans-Kalabari Road that it awarded then.
According to Wike, no longer will anybody come to hoodwink Kalabari people with the promise of constructing Trans-Kalabari Road in the name of politics, because the phase one of the project will be completed in 2022.
"We have not only awarded the contract, we have awarded it in such a way that they (contractor) have nothing to do with us about funding.
"We have signed an irrevocable standing order where every month the contractor collects from the bank N1billion. So, as this month is ending, that'll be the third billion they've collected.
"I've told you here that we've instructed the banks, take N1billion off from our IGR account every month and give to the contractor to do the project. So, we are not borrowing money from any bank."
The governor expressed regrets that the previous administration in the state that received, at different times, N100billion and N46billion, was not well meaning and committed to executing the project.
According to Wike, what matters to his administration is what can be done with the privilege that the people have given to them.
The Chairman of Greater Port Harcourt Development Authority, Chief Ferdinand Anabraba, who performed the flag-off, said after a meeting with the governor, leaders of Kalabari nationality met at home and decided the road mapping of the phase one of Trans-Kalabari Road project.
"We are here with our heads raised her high, gathered here for a moments event. This laudable project was conceived 15yesrs ago, and it remained strong desire and aspiration. Luckily you came in and our dreams have come through.
"Although, this is just a flag-off, but with your style of project execution, we can go home believing that it is as good as completed."
In his remarks, the Rivers State Commissioner for Works, Elloka Tasie-Amadi, said the Trans-Kalabari Road Phase 1 is a 13.599km road project, and it features one bridge and will connect several island communities to the mainland of the state via the existing Buguma/Degema/Abonemma Road.
"It will provide an economically viable alternative to marine transportation and further stimulate other developments in and around the area by easing the movement of goods, services and persons."
FG, States, LGs Share N605.95bn In May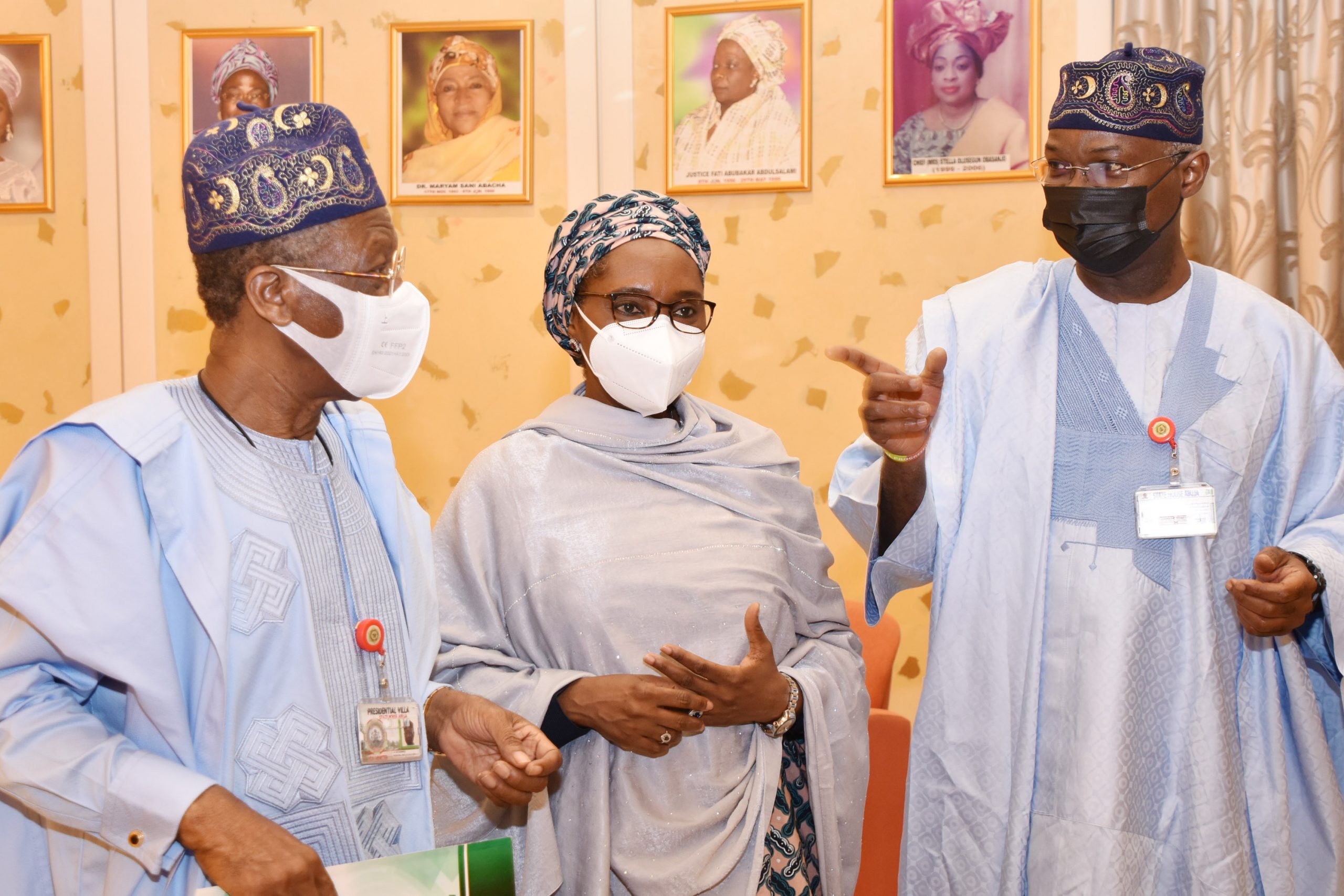 The Federal Accounts Allocation Committee (FAAC) has said that it shared a total of N605.958billion as May, 2021, revenue to the Federal, States and Local Governments as well as other relevant agencies.
The Director, Information, Ministry of Finance, Budget and National Planning, Mr Charles Nwodo, in a statement in Abuja, said the amount was shared during a virtual conference of the committee.
The committee, in a communique, noted that the N605.958billion shared included cost of collection to the Nigeria Customs Service (NCS), Department of Petroleum Resources (DPR) and the Federal Inland Revenue Service (FIRS).
The committee also stated that the Federal Government received N242.120billion, the states got N194.195billion while the LGs received N143.742billion.
It added that the oil producing states received N26.901billion as derivation (13 per cent of mineral revenue).
According to the committee, the Gross Revenue available from the Value Added Tax (VAT) for May, 2021, was N181.078billion as against N176.710billion distributed in the preceding month of April, 2021.
This resulted in an increase of N4.368billion.
It said, "The distribution is as follows; Federal Government got N25.260billion, the states received N84.202billion, and Local Government Councils got N58.941billion.
"The distributed Statutory Revenue of N428.198billion received for the month was lower than the N497.385billion received for the previous month by N69.197billion, from which the Federal Government received N175.541billion, states got N89.037billion, LGs got N69.644billion, and Derivation (13 per cent Mineral Revenue) got N24.666billion."
The committee also revealed that Companies Income Tax (CIT), and Oil and Gas Royalties, Import and Excise Duty recorded decreases, while only VAT increased, although, marginally.
It said the total revenue distributable for the current month was inclusive of Gross Statutory Revenue of N357.888billion, VAT of N168.403billion, Solid Mineral Revenue of N7.940billion, Exchange Gain of N1.727billion and an augmentation from Non-Oil of N50billion and N20billion.
The committee said this brought the total distributable revenue to N605.958billion.