What You Must Know About Breast Cancer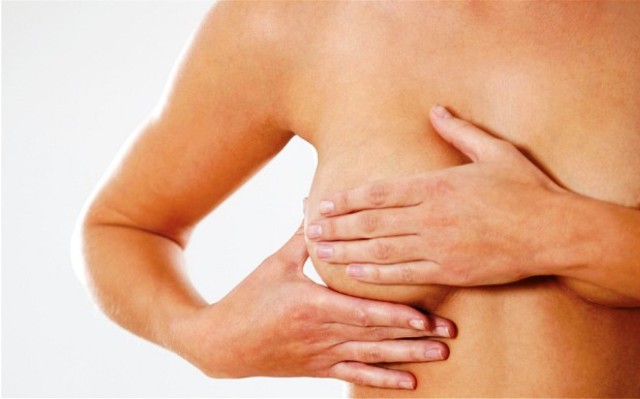 The breast has become a common site for cancer to thrive in recent times. Cancer of the breast is characterised by untold pain, suffering and death. However, like cancer of the cervix, it begins slowly and takes time before causing havoc and death. Thus early detection and treatment is highly advisable. The Tide's Women Desk, this week considers it worthwhile bringing to you what you need to know about breast cancer and the need for self examination.
What is breast self examination?
Breast self examination consists of looking and feeling one's own breasts for any area of abnormality, such as a lump that is not painful or tender.
Why is breast self examination necessary?
It is necessary because breast cancer starts as a small painless breast lump that is often not discovered early. The sufferer does not become aware of its presence until the late stages of the cancer because it is painless. So feeling the breasts is the best way to discover the cancer early before it starts to destroy the rest of the body.
What is breast cancer?
Breast cancer is the condition in which breast tissues are destroyed because of the sudden excessive growth of its cells leading to destruction of the surrounding tissues and the spread of the cancer cells mostly through blood stream to other organs, causing further damages and subsequently death.
How is self examination done?
First, look carefully at the breasts in front of the mirror with the arms down by the sides (1) raise arms above the head. (2), use the flat surface of the fingers of the opposite side including the armpits and the area around the nipples in a circular motion, and in a circular direction while keeping the other hand firmly noshing downwards at the waist, (35) Repeat this process while lying down with the opposite arm raised above the head, (4) Then gently use two fingers to squeeze each nipple to check for any discharge from the nipples.
What are the abnormalities one may find in the breasts during breast self examination?
On looking at the breasts in the mirror –
Check for:
Change in size or shape of the breasts.
Drawing in of the Nipple
Drepressions on the surface of the breast newly visible veins observation.
Rashes or Scaling of the skin
On feeling the breasts, look out for:
Lump or thickening with the breast whether tender or not.
On squeezing the nipple watch out for:
Discharge or bleeding
Lump within the nipple
How often should breast self examination be done?
It is advisable to do breast self examination every month after a period because the breasts are less lumpy at this time. However, breast self examination can be done at any other time if discomfort is felt in the breast.
At what age should regular breast self examination start?
Breast self examination should start from the age of twenty years.
Is breast cancer common in Nigeria?
It is one of the commonest cancer that affects women. It is believed to be second to cancer of the cervix (outlet of the womb) in Nigeria. Nonetheless, it is a major public health problem in Nigeria as in other parts of the world.
Who are those prone to developing breast cancer?
The older the woman, the higher the chances of developing breast cancer.
Daughters of a woman who suffered breast cancer have higher chances of developing breast cancer.
Child bearing is known to relatively protect against breast cancer.
Longer period of breast feeding also appears to protect against breast cancer.
Are there other tests to detect breast cancer?
Yes, X-Ray examination of the breast known as mammography, also detects abnormalities in the breasts even before a lump can be felt. However, there are very few of those specialized X Ray machine in Nigeria.
What are the chances of a cure for breast cancer?
To date, there is no drug that can completely cure cancer. However, if a breast lump is discovered early to be cancer, before the cancer cells spread to other organs, removing the breast can cure the cancer.
How can you help in this campaign to save the lives of women from dying of breast cancer?
Please share this information with your friends, sisters, mothers and daughters.
Can a man develop breast cancer?
Yes. Men can also develop breast cancer but it is rare in men.
– Culled from MWAN 2016 Weeks Book.
Compiled by Sylvia ThankGod-Amadi
World Bank Trains 54,000 Women, Youths On Economy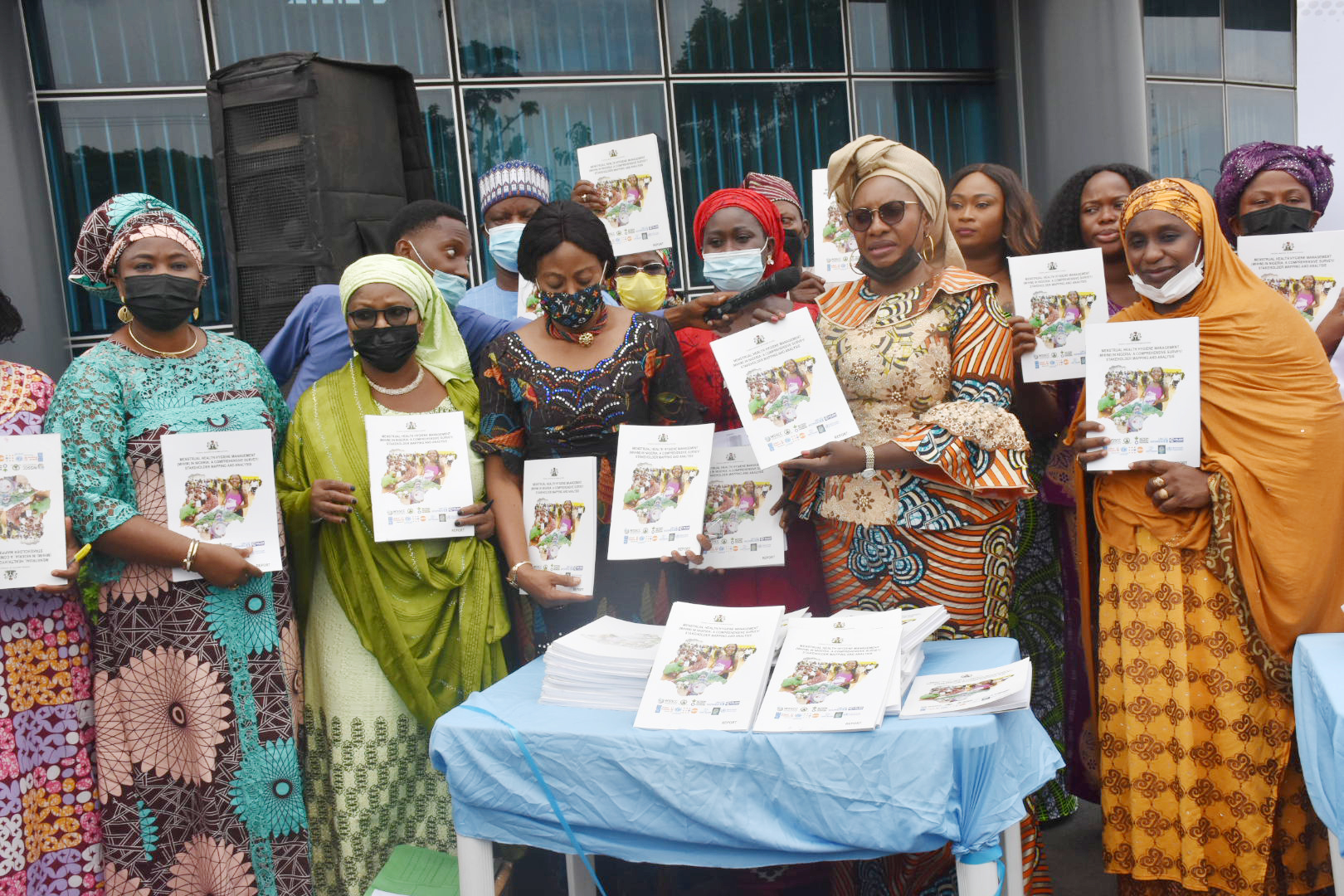 The Kebbi State Government has disclosed that over 54,000 women and youths have been trained by the World Bank to be economically active.
The government also revealed its readiness to reciprocate its achievement recorded in rice production in other products such as onions, sheer-butter and soya beans for exportation purposes.
The Kebbi State Governor, Abubakar Atiku Bagudu, who stated this while launching women and youth export development facility, in partnership with Nigeria Export-Import Bank (NEXIM), said, the state has comparative advantage in agriculture over other states.
Represented by the Secretary to the State Government, Alhaji Umar Babale Yauri, Bagudu said, "As you know, Kebbi State is blessed with a population of women who are engaging in rice production and it is now a top talk across the nation due to efforts and support of state governor.
"The state government is trying to reciprocate the achievement recorded in the rice production into sheer butter, onions and soya beans."
He added that with the partnership with NEXIM, Kebbi State would start the export of soya beans, shea butter and onions.
The Special Adviser to State Governor on Women Development, Hajia Zarau Wali, disclosed that through partnership with the World Bank, over 54,000 women have been trained to be economically active.
According to her, "It is also worthy of note, that the state government in partnership with the World Bank empowered 54,000 women to be economically active through the formation of Women Initiative Group in Maiyama, Ngaski and Argungu local government areas."
She explained that more women and youths, especially in the rural areas, are actively involved in the production of rice, sheer butter, onions and water melon stressed that they are capable of feeding the nation and exporting the products if they were properly guided.
Wali urged NEXIM to include in their programmes mode of processing and packages of perishable products during their training session for women and youths.
Earlier, the Managing Director and Chief Executive, Nigerian Export-Import Bank (NEXIM), Mr Abba Bello, had commended the state government over it investment on rice production in the state which has increased the IGR of the state.
"Let me commend the investment drive in the state by your administration, particularly the Rice Revolution, which recently led to the unveiling of the rice pyramid as well as the cassava-based ethanol project with huge prospects for production of biofuel and renewable energy.
"Your efforts in this direction have not only contributed to the significant increase in the Internally Generated Revenues (IGR) but have also positively impacted the socio-economic indices particularly in the areas of jobs creation and sustainable development".
Eve Afrique Red Ball Takes Centre Stage In PH, Sunday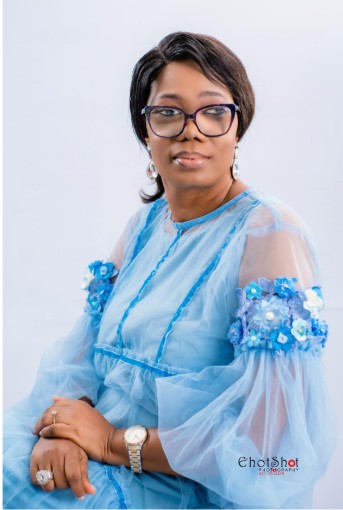 This year's Eve Afrique Red Ball event with theme: "Together, Ensuring Peace and Development Across the Niger Delta", is set to take place on Sunday in Port Harcourt, Rivers State capital.
In an interview, the Editor in Chief of Eve Afrique Magazine, Mrs Ivy Davis Etokakpan, said, this year's Red Ball event is the 10th and will focus on the socio-economic wealth of the Niger Delta region.
She stated that, over the years, Eve Afrique had worked on eight health related issues, but this time, because of times and seasons, "we are focusing on peace and development across the Niger Delta.
According to her, "we hope to achieve this with the cooperation of leaders of corporate organisations in the Niger Delta. We believe that with the cause action on the Red Ball, we hope to do that with our Non-Governmental Organisation (NGO), Eve Afrique Empowerment Initiative".
Etokakpan added that this year will focus basically on internship programme for young people by asking partners of the NGO to accept and train secondary school students during holidays in their companies.
She said, "in the past, we used to do vacation jobs in the oil companies, even in our parents' companies. We hope that our partners would teach our children workable skills. If this is done, the Niger Delta child would know his or her skill and work on it.
"We want these young ones to learn management and accountancy skills through these internship programmes. Our dream is that, in five years' time, we would have raised a group of' equipped and empowered Niger Delta youths who in turn will mentor those coming after them. We need to prepare these ones for the future.
At the Red Ball event this weekend, we expect Elsphon Nigeria Alabo (Dr) Emi Membrane-Otaji, Managing Director, to present a keynote address on "Economic Development across the Niger Delta. Also, former MD of NDDC, Mr Timi Alaibe will present a paper on Peace Across the Niger Delta at the event", she said.
It would be recalled that over the years, Eve Afrique Red Ball has achieved levels of successes over the previous Red Ball events in raising awareness on general health matters, empowerment programmes as a way of giving back to the state and society at large.
Eve Afrique had hosted programmes which include the sickle cell awareness programme, cervical cancer awareness and prevention programme, diabetic management awareness and prevention programme, prostate cancer awareness programme and colon cancer awareness programmes.
Eve Afrique had the mandate of changing the narrative concerning the Niger Delta.
They are on a mission to highlight and showcase the beauty of the Niger Delta and Nigeria as a whole, she added.
By: Ibinabo Ogolo
Women's Health And Wellness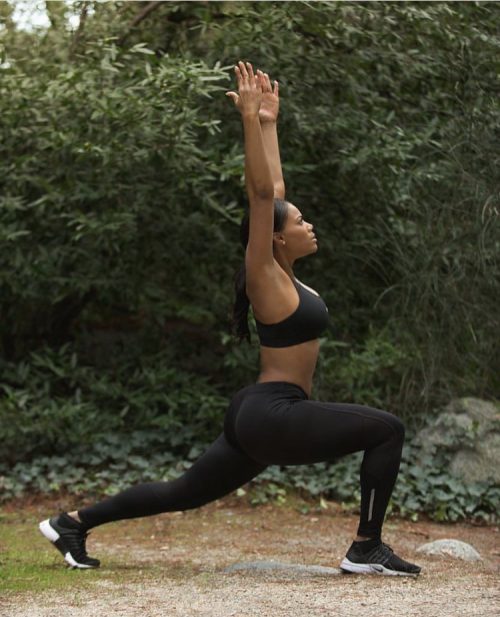 Women and men share many similar health problems, but women have their own health issues, which deserve special consideration.
Women's lives have changed over the centuries. Historically, life was particularly difficult for most women. Aside from the numerous dangers and diseases, women became wives and mothers often when they were just emerging from their own childhood. Many women had a large number of pregnancies  which may or may not have been wanted. In the past, childbirth itself was risky and frequently, led to the death of the mother. Most women in the past did not live long enough to be concerned about  menopause or old age.
In 1900, a woman's life span was about 50 years. Now, in the new millennium, average life expectancy for women is 82 years of age, and it is continuing to rise. Not only are women living longer, but they also can anticipate the possibility of enjoying a better quality of life throughout their span of years. In order to accomplish this, it is essential that women take charge of their own bodies and that they comprehend how they can maximise their personal health and fitness. It is also helpful that men understand and are supportive of the health concerns of the women.
Gynaecology is the primary branch of medical science concerned with women's health issues. The word "gynaecology" is a word consisting of "gynaeco," meaning "woman," and "logic," meaning "knowledge." Taken together, it is "woman knowledge.
It is important that every woman has access to knowledge related to the spectrum of women's health issues, not only about her reproductive system, but about all aspects of her body.
There is credible information available to women, not only on such problems as eating disorders,  stress,  alcoholism, addictions, and  depression, but also on basic topics such as good  nutrition, heart health, and exercise. For example, it is beneficial that a woman maintains her optimum weight. If a woman's waist size measures more than 35 inches (89 cm), she is more likely to develop heart disease, high blood pressure, and diabetes. Eating sensible meals, eliminating after-dinner snacks, and making physical activity a part of daily life are significant ways to help control weight and lower the risk of a long list of health problems.
Smoking is detrimental to anyone's health, as well as the health of those around them. Unfortunately, women continue to smoke despite the known health risks. Even though the number of female smokers is declining, still  women continue to smoke.
Women are  smoking in spite of the well-publicised risks including cancer, heart disease, and innumerable other health issues.
Drinking an excessive amount of alcohol is also harmful to health. Although women typically begin drinking at a later age than men and tend to drink somewhat less, lower doses of alcohol are required for women to develop alcohol-related medical problems including alcohol toxicity, cirrhosis, and hepatitis.
Women should be aware that they metabolise a number of  drugs differently than men. In some cases and for some medications, the rate of metabolism may be slower, and in other cases, faster. It is, therefore, essential that women are well informed about the kinds and correct dosages of any drugs they are taking.
From Google.Com.