Avoid Being Used As Conflict Agents, Bayelsa Tells Journalists
The Bayelsa State Government, yesterday advised newsmen operating in the state to avoid being used as agents of conflicts ahead of the governorship election fixed for November 2.
The state Commissioner for Information and Orientation, Mr Daniel Iworiso-Markson gave the advice when the leadership of the Federated Correspondents Chapel of the Nigerian Union of Journalists (NUJ) paid him a visit in Yenagoa.
Iworiso-Markson noted that it was the desire of the government and the people of Bayelsa to have a peaceful election and transition and urged media men to shun groups bent on destabilising the state.
"We are going into a very crucial election and we need the support of the media in the state and beyond.
"Because the eyes of the world will be focusing on Bayelsa State during the election, we want to avoid a situation where the state is thrown into chaos as a result of election.
"Election in Bayelsa State sometimes is described as war, it is not because we don't know how to conduct ourselves but because we have certain elements among us.
"There are those who want to grab power at all costs at the expense of lives of our people; therefore, it is sad that every election cycle people die as a result of violence and brigandage.
"We have observed that one of the things they do is to use the media to propagate falsehood to stoke the embers of discord among the people.
"As newsmen, you owe it a duty to the state and yourselves that you report all sides, give all sides fair hearing, balance your reports and also resist being used by disgruntled politicians to disseminate outright falsehood.
"We want peaceful elections and peaceful transition in Bayelsa and we are hoping that in this election there will be no casualty.
"And as journalists, we have a huge responsibility to ensure that the environment is safe by not writing to overheat the polity," he said.

COVID-19: Bayelsa Confirms Nine New Cases, Records First Death.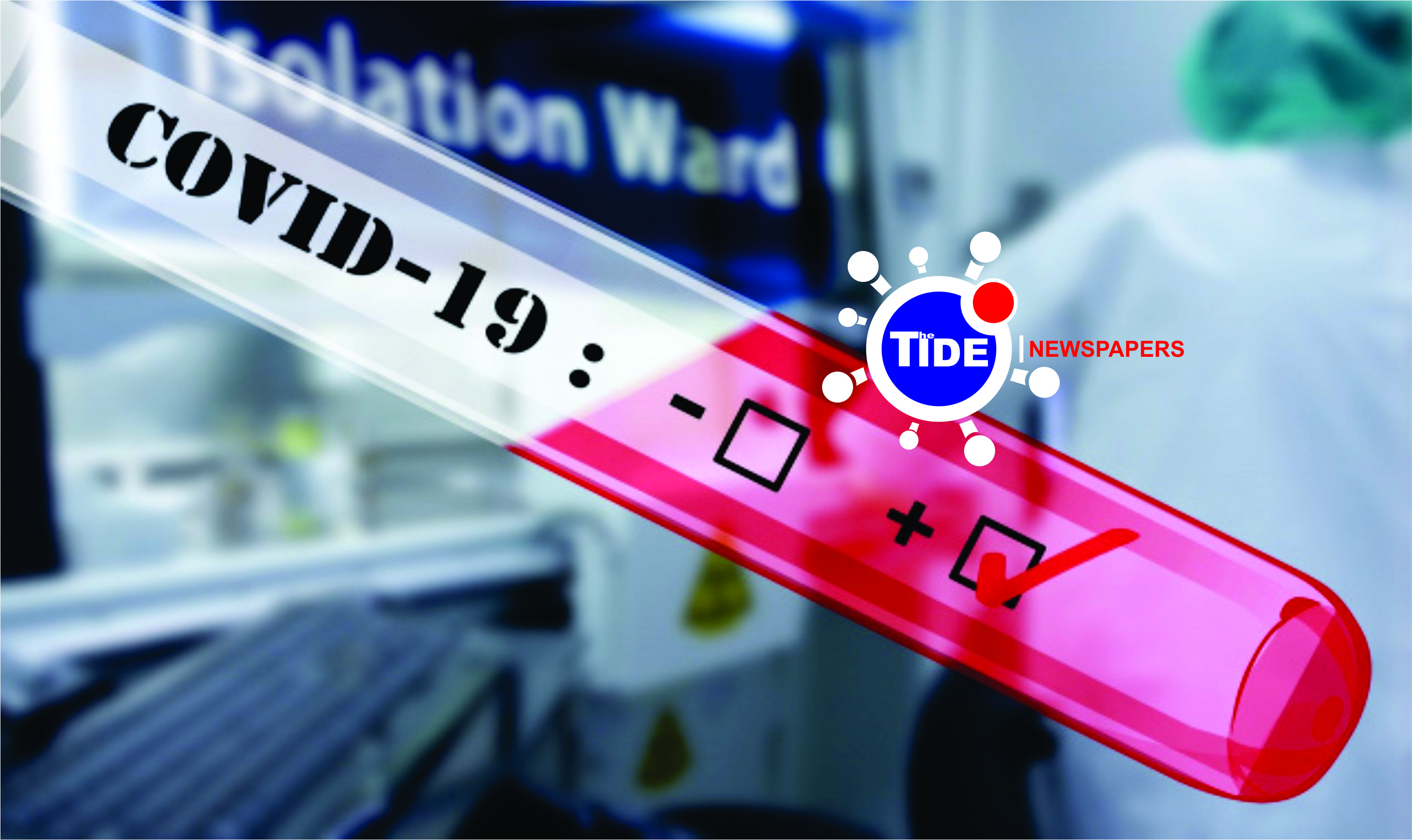 The Bayelsa state Taskforce on the novel  Covid-19 pandemic says it has recorded Nine new confirmed cases in the state.
A press release reaching The Tide on Monday in Yenagoa from the state Covid-19 Taskforce has it that the new cases confirmed during the week in the state were part of the 307 new confirmed cases announced by the NCDC.
Deputy chairman of the state Covid-19 Taskforce and permanent Secretary of the state's Ministry of Health, Dr  Inodu Apoku in the release summarized the status of the state's fight against the novel virus as follows.
" In its usual manner the NCDC announced 307 new confirmed COVID -19 cases. Nine of these cases were samples from Bayelsa. These results are coming from a backlog of 62 samples sent to the UPTH COVID -19 laboratory last week in Port Harcourt", he said.
" These nine newly confirmed cases bring the total number of confirmed cases in the State to 21. Six of out of these nine cases are contacts of previously confirmed cases while three are not epidemiologically linked to any of the previous confirmed cases.Two of these fresh unlinked cases are critically ill and were on admission in our public Hospitals for other underlying illnesses.One had undergone sessions of dialysis even before samples were collected for COVID -19 testing at the instances of the consulting teams in collaboration with the State COVID -19 Rapid Response Team. The third unlinked case is a Health Care Professional", he added.
According to the Taskforce, all nine new cases have since been evacuated for further treatment at the state's Isolation facilities.saying all their contacts are being line listed and adequately followed up including necessary environmental decontamination.
Apoku hinted that Samples have  been collected from their high -risk contacts while they have all been counselled on self-quarantine,just as risk communication and community engagement are ongoing.
He stated that three cases were discharged during the past week,while One case was discharged on Saturday,harping that the two other cases including the doctor were discharged Sunday after all their repeat tests returned negative and patients' clinical statuses had met other criteria for discharge.
Apoku noted that with the latest number of  discharges carried out by the Taskforce in the state Isolation facilities,total number of Covid-19 cases so far discharged by the state now totals nine while
the state still has eleven active cases,reiterating that all cases except the two cases who were previously on admission for other underlying illness are in stable clinical conditions.
The Taskforce while reiterating its commitment towards maintaining tempo in the War against the spread of the virus however regretted that they recorded their first death,noting that prior to the unfortunate demise of the Covid-19 patient he was responding to treatment.
"We recorded a death last week. The patient who was initially responding to treatment suddenly developed severe shortness of breath. All attempts to salvage him proved abortive even with the intensive and delicate procedures that were administered by the attending medical personnel. He has since been buried by the Bayelsa State COVID -19 Safe Burial team and witnessed by relatives, friends, and colleagues",the taskforce noted.
The Deputy chairman restated the resolve of State Public Emergency Operations Centre,the COVID -19 Situation and War rooms of the State response as well as the State COVID -19 Task Force to remain on response mode, saying they will be doing their best to contain and mitigate the impact of the pandemic.
"We now use the UPTH Port Harcourt Reference COVID -19 Laboratory. In the past weeks, we have been sending an average of 25 samples daily to this facility. Most of these samples are contacts of confirmed cases. Little wonder our positive figures seem to be on the increase. This is because of our robust survelliance activities and improved testing rates", Apoku added.
The taskforce expressed its appreciation to all health care workers,especially the frontliners whom they said have been tireless in their resolve and commitment to the COVID -19 response in the State.
" patients should confide in their physicians the true case history of their ill health. We have also commenced active health facility case search for any case of Severe Acute Respiratory Infection,SARI in our hospitals to have a sentinel insight into the importation and possible community transmission of COVID -19″, the taskforce noted.
By Ariwera Ibibo-Howells, Yenagoa.

COVID-19: CRSG Maintains Stance As Non-Infected Area In Nigeria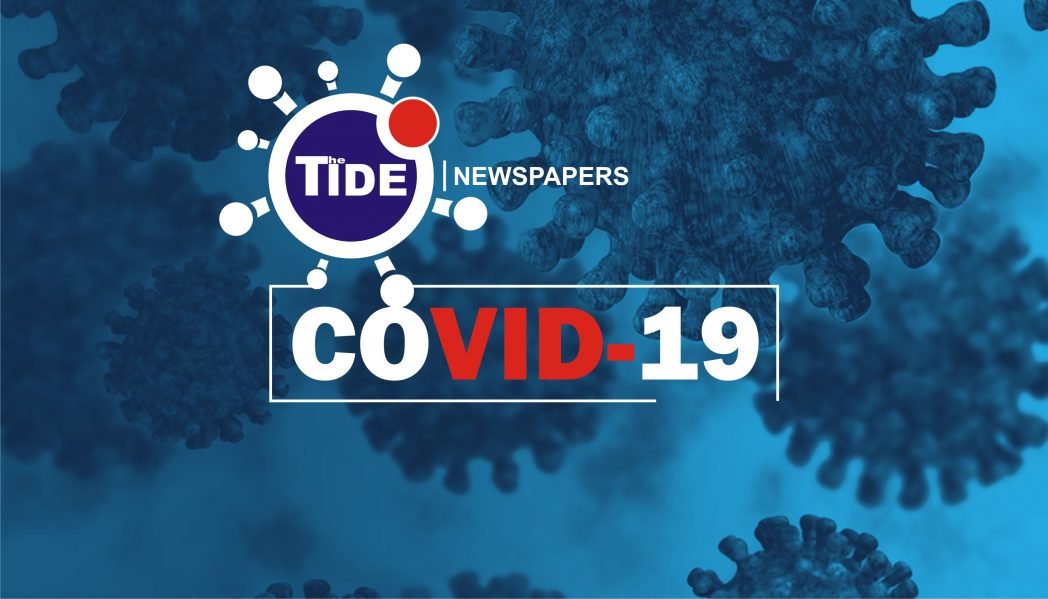 The Cross River State Government has criticised the attitude of the Nigeria Centre for Disease Control (NCDC) and the Federal Government
(FG) over the handling of COVID-19 pandemic.
Addressing a crowded press conference in Calabar last weekend, the State Commissioner for Health, Dr. Betta Edu who is also the Chairman of the COVID-19 Response Team lamented that the two federal government
agencies are concentrating on announcing numbers of cases rather than looking for prevention.
"We have a lot of conspiracy theories, why Cross River State should be
COVID-19 free, that we are hiding cases, that we are killing our people in their houses, a whole lot is happening.
"The agencies rather than testing people who came down with samples, they did massive screening using the PCR method, it is sad to know that our country would refuse to support a State that is preventing the virus.
"Everyone is insinuating, everyone is pressurizing and everyone is insisting that Cross River State has a case of Coronavirus but trying
to hide it. The money we spent every day to do live broadcasts in many stations, at least N12m for hours each day, times the number of stations; times three months ran into billions of naira.
"If such money is giving to help States, the States will respond better, the federal government has glorified COVID-19 such that every day people are waiting to hear numbers, 350 new cases, 500 new cases, total numbers of cases is 10, 000."
"If you say you have no case that is wrong, you must-have cases, you should test people in their millions, whether you have a sample collection kit or not doesn't matter, whether you have the Laboratory to test people or not it doesn't matter.
"You must test people in their millions every day that is the only time you will be politically correct in the eyes of the federal government, NCDC, NMA, Lab Scientists and others projecting the conspiracy theory.
"The prevention doesn't matter. Prevention is not important for Nigeria and that is why you will not get any support to continue to prevent cases or protect your people. Maybe we should change our strategy, open our borders, and dole out cases in thousands," the commissioner noted.
She explained that the State Government had been able to set up isolation centres, and working with partners in the UCTH.
"We have at least a 130-bed space with beds inside them. When the NCDC and Federal Ministry of Health and the National Primary Health Care Development Agency came they went in there and saw everything.
"We have a laboratory which has two machines that are solar-driven which can hold over 100 samples at every point in time. We called on
the NCDC, Federal Government to get that running, to configure the software to get it running but we have not seen any of that.
'We did not only provide an isolation centre but we have a hotel facility which has been dedicated to housing staff, health workers who
are dedicated to working at the Isolation centre. No support from anywhere, not even from NCDC or the Federal Government.
"A lot has been done by the Cross River State Government but rather than getting a commendation, we continue to be pressured for not having COVID-19," the Chairman contended.

NYSC Member Awards Scholarship To 4, Donates Food Items To Orphanage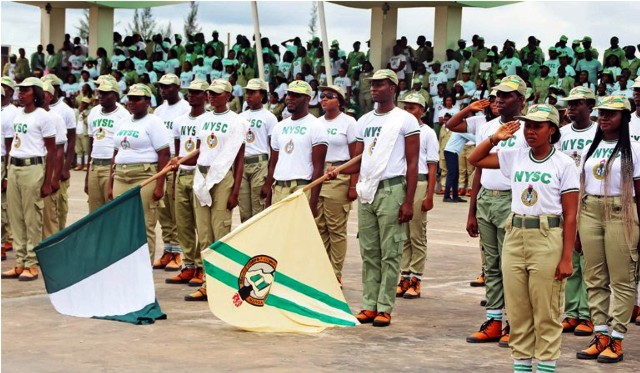 2020 Batch B, Stream 2, National Youth Service Corp NYSC Member, Queen Chibueze Alexandra Tochi, has awarded scholarship to four indigent
students of Margaret Ekpo Secondary School and Government Secondary school, Uwanse both in  Calabar.
Apart from the scholarship ward, the Youth Corper also donated food items/toiletries worth reasonable amount of money to the Uwanse
Motherless Babies Home, Calabar.
Speaking on the topic "Project Helping Hands," the Youth Corp member stressed  that the scholarship award/donation of food items and
toiletries which she donated to the beneficiaries was  in collaboration with the Nigerian Navy (place of her primary assignment) is one of the ways of contributing her quota to cushion the effect of COVID-19 which has almost cripple the economy of the nation.
Chibueze, a winner of 2020 NYSC Queen, stated that, "It has always been my dream to support young generation.
"After I emerged as Miss NYSC batch B, I thought it wise to embark on this project as part of my community development project," she noted.
On why the NYSC donated food items and award of scholarship to the indigent students (inmates of the motherless baby home) she said that
with outbreak of COVID–19 pandemic, it would be difficult to take care of the kids.
Chibueze who doled out the sum N200,000 to matron of the motherless baby home, said that the cash would assist the home to handle the fee of the beneficiaries immediately schools resumed after easing of lockdown.
She said that the scholarship ward shall span from their present classes of junior Secondary school 1 and Senior Secondary 1 to graduation.
In his remarks, the Flag Officer Commanding (FOC)  Eastern Naval Command, Rear Admiral, David Adeniran, urged beneficiaries of the
scholarship award, Master Imoh Etim SS1, Miss Esther David of JSS1, John Imoke of SS1 and Esther Imoke JSS2 student not to joke with the
opportunity but to study hard so that they can graduate in flying colors.
Representing the FOC, Commander Sunday Ozah, urged other Corp members to emulate Queen Chibueze's initiative.
Adeniran maintained that the navy became interested to collaborate with the Youth Corper when they discovered that she was passionate with issues that add value to development of mankind.
In his remarks, the Cross River State Coordinator for NYSC  Alhaji Mohammed Nakamba, who is represented at the event by Assistant Director Deployment/Relocation, Dimba Anyacho, while extolling Chibueze's stated that when Chibueze emerged as winner of the public speaking contest and became the NYSC Queen, she thought Chibueze was a push over, unknown to her that she had "something in her skull".
"I didn't take her serious; I didn't know she had dreams as big as this.
"All am saying is that other Corp members should emulate virtues like this that tend to add value to existence of mankind". The NYSC coordinator stressed.
Also speaking the state Commissioner for Humanity/ Welfare, Mrs. Blessing Egbara, represented by Director Social Welfate, Dr. Peter Ipoule called on other individuals to assist the state in the upkeep of inmates at the orphanage stressing that government alone would do less.
From FRIDAY NWAGBARA, Calabar