NFL Star Efe Obada – Abandoned At The Age of 10 on The Streets of London
His name is Efe Obada, and a scant five years ago he'd never played North American Football yet in January 2019 the Carolina Panthers signed him as one of their Defensive Ends in the NFL.
Born in Nigeria on 30 April 1992, aged eight years of age Efe's family moved to the Netherlands where at the age of 10 he and his sister were separated from their mother and trafficked into England. Abandoned upon arrival, it left the two children homeless on the streets of Hackney in the east of London. Initially sleeping rough, they first found shelter in an office block, then were taken in by a friend of the family, before living with strangers, home hopping between 10 separate foster homes.
He had a tough life growing up, enough so to see three of his friends murdered. Eventually, through a contact of their mother, he managed to find stable employment, working shifts as a security guard at the Welwyn Garden City branch of Grace Foods.
At this stage, Obada for the first time in his life started playing North American Football for the London Warriors in his spare time. At the time, Aden Durde, defensive coordinator for the London Warriors, had spent a summer working as an intern coach with the Dallas Cowboys during 2014.
Based on Durden's recommendation, Obada received an invitation to join the team for a workout session just days prior to their upcoming clash with the Jacksonville Jaguars in London. Despite his rawness and lack of experience, the Dallas Cowboys signed him on 1 April 2015 as an undrafted free agent.
In rookie minicamp, they waived him on 5 September, but on 23 September they signed him up to the practice squad of the Dallas Cowboys. On 9 March 2016 the Kansas City Chiefs signed him and on 28 July 2016, the Atlanta Falcons signed him. Finally, on 25 May 2017, Obada signed up with the Carolina Panthers via the International Player Pathway program instituted by the new NFL which guaranteed him a team position.
He made an explosive debut for the Panthers which was good enough to see his extraordinary gameplay recognized by him receiving the game ball in the locker room after the match. Leading international online sportsbooks such as William Hill as well as punters who follow and regularly wager on the NFL's action-packed matches quickly recognized his potential.
Part of the conditions of the International Player Pathway program made him ineligible for promotion into the 53-man roster during regular season play. However, after making a strong show during the preseason, Obada distinguished himself by becoming the first player from the program to successfully enter a 53-man roster. In his third week, Obada played his first regular season match against Cincinnati's Bengals, making one intersection and one sack.
Obada's performance during his first match not only saw him receive the game ball it also had him named NFC Defensive Player of the week, he went on to finish his season having made eight combined tackles with two sacks

Top Soccer Betting Sites in Nigeria
Sports betting is one of Nigeria's most popular pastimes, and considering that Nigeria remains Africa's most populous nation, job opportunities are increasingly rare to find. Given that Nigeria is a soccer powerhouse, and there are a lot of events throughout the year, more and more people are getting drawn into betting both for fun and also as a career. As you would expect, there is an increase in the number of online bookmakers, local and foreign. If Nigeria soccer betting interests you, we look at the top betting sites in Nigeria in 2019.
#1. NairaBet
NairaBet was founded in 2009, marking a decade of growth this 2019. Operating fully under the Lagos State Lotteries Board regulations, the bookmaker has grown to be one of Nigeria's most trusted names known for amazing betting features and a reliable 24-hour customer service. Trust NairaBet for periodic bonuses and extensive markets on all events taking place around the world. It is now rubbing shoulders with other foreign-based bookmakers to capture the larger share of the African market.
#2. Bet9ja
If you're looking for an African bookmaker with a European feel, Bet9ja is your sure bet. It offers a friendly user platform designed to allow even newbies easy access and navigation through the platform. It offers users incredible game and player statistics for top soccer matches, and, in addition to that, customers can get free bets through the loyalty scheme exclusive for Bet9ja customers.
#3. Betway Nigeria
Betway's entry into the African market was timely, especially in Nigeria where it has since established itself among the people's favorites. Besides offering a handsome welcome bonus for new customers, it boasts an unbeatable range of markets for all sports events taking place around the globe. Betway customers enjoy a full range of livestreaming options right from wherever they are, on mobile, or on their laptops. Worth mentioning also, Betway were among the pioneers of in-play betting.
#4. MelBet
MelBet entered the market only in 2012, and has seen a significant rise largely due to an extensive marketing and promotions for prospects. It is widely known in Nigeria for in-play opportunities, and even though it does not have the most pleasing interface, it certainly ranks amongst the top sites thanks to its vast coverage of markets.
#5. BetFair
BetFair is a popular name among soccer betting fans not only in Nigeria but also around the world. Based in Gibraltar, the bookmaker entered the Nigerian market with pomp, luring customers with incredible joining bonuses. Over the short time they have been in the African scene, they have seen an amazing response from customers, particularly owing to their competitive odds and vast market range on all sports disciplines.
#6. 888Sport
If you're looking for easy betting, 888sport has an easy-to-access app that has been designed to make your betting as easy and straightforward as possible. Now operating in Nigeria and other parts of Africa, it is a foreign-based company growing quickly into the market. It is mainly loved by punters for its quality odds on a host of markets on all events happening everywhere in the world.

How to Prevent Mosquito Bites – Food to Eat
There is no bad situation whereby you are enjoying online casino games on your mobile device you start tussling with mosquitoes. No one ever enjoys an encounter with mosquitoes and some people think that getting rid of mosquito is just all about applying a repellent on your skin. Actually there is a lot that you can do to make sure that you don't fall victim of the itching mosquito bites that can hinder your progress of playing Casino enligne France games for real money.
There are quite a number of ways of halting the itching and watching what you eat is can be a contributing factor towards to a happy lifestyle. Let's show you some of the foods that can act as a mosquito repellent and prevent your skin from less-itchy life.
Lemongrass
Have you ever heard of citronella? Well, it is a mosquito repellent and lemongrass is the main food source of citronella. Quite a number of researches suggest that infusing lemongrass in your tea or coffee will surely help you to repel the nasty mosquitoes. You can even add the lemongrass to your curry food and you will not have problems with mosquito night bites whilst playing high stake online casino games.
Tomatoes
Are you one of those people who believe that a tomato a day keep one away from the doctor? There are quite a number of people that categorise tomatoes as fruits. Those people are not at fault at all. Tomatoes are actually an excellent source of thiamine which really help keep mosquito away from your skin.
We want you well and kicking so that you can be able to play best casinos in usagames for real money. And at the same time we can't have a small creature like mosquito be an enemy of progress. Therefore, have a lot of the said foods as part of your nutrition and you will be good to go.

Guide for quick Start in Sports Betting: Tips and Advice for Beginners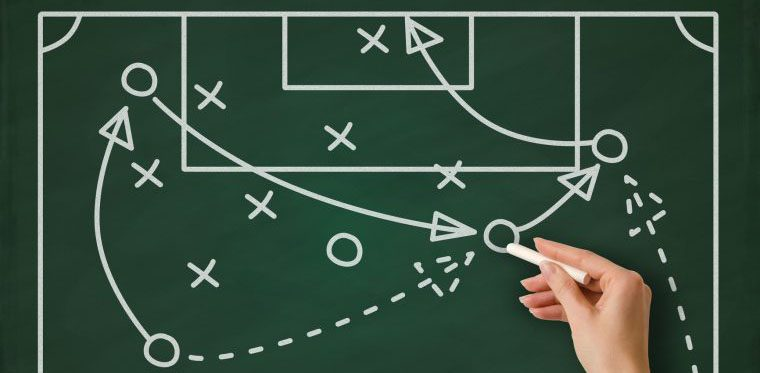 Beginner's tips and guide to online sports betting. Everything you need to know before you start wagering on bookmakers' website.
Quickstart in Sports Betting: All You Need to Know
Are you a sports fan who has decided to take your love for the game to another level? Trying to get started on a sportsbook website? Then you are reading the right article at the right time. Using the expertise acquired from several years of sports betting, we have put together a rich guide to help you figure out all you need to know about online sports betting. Also, we have a few to tip that can enable you to make money from wagering on sports online.
How to Get Started
Among all kinds of online gambling, sports betting is considered the easiest. Let's start from the signup stage, a lot of gambling website makes it easy for punters to sign up as long as they meet the legal gambling age required. To start wagering on the sportsbook website, all you need is create an account. Once your account has been verified by the bookmaker you are then allowed to bet on the market available.
What You Should Know
Before you start wagering on any online sportsbooks, you need basic knowledge of the market offered, types of wagers, how odds work in online betting and payouts. Below we are going to briefly explain all of these basic components of online sports betting.
About Betting Options on Online Sportsbook
Betting markets vary, and two bookmakers selected at random will most likely not have the same betting options to offer. However, there are certain events in popular tournaments, leagues and competitions that most bookmakers like to host. Since you cannot bet on all the events, it is only wise to choose from events listed under your most preferred sport where you presumably have more knowledge. Most bookmakers list events based on sports options. There is usually a lobby list with all the sports options and when a particular sport is selected all leagues and events under it will be revealed.
Asides knowing about betting options, new bettors also have to know what odds are in betting and how they work. Odds are simply used to determine how much you are likely to gain from the stakes you place. Odds come in three forms which are Odds on (likely to offer lesser rewards than the amount staked), Even Odds (offers the same amount staked), and Odds against (likely to offer more than the amount staked). After selecting an event you want to bet on, the next thing is to select your preferred odds, which can either be displayed in decimals, fractional or Moneyline. The next step to selecting odds is entering your stakes on the bet slip which will then reflect your potential winning. What is worth knowing while placing your stake is that the higher the odds, the higher your potential reward. However, wagers placed on high odds are less likely to win.
Payouts and Withdrawals
This is the part most punters are interested in because this is the targeted end game of bettors. Payout is the amount paid by the bookmaker to the bettor, only if the selection chosen is correct. Payout also includes the original stake placed, this is added to the amount won and all can then be withdrawn by the winner. It is important to know a player must have deposited with the bookmaker from the onset before stakes can be placed and winnings can be cashed. Bookmakers pay out hours after winnings have been confirmed.
On bet2win.com.ng page you can read more about beginners betting tips and how to hedge your betting odds, one of the most reliable betting sites for Nigerian punters!