Managing Endometriosis Beyond Menstrual Pain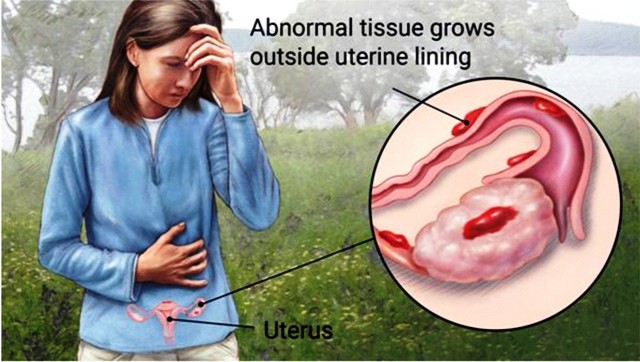 Many women, right from when they have their first menstrual cycle, experience varying forms of pains and discomfort which is easily pegged down as a painful period, also known as Dysmenorrhea.
Those who have painful periods experience the symptoms before their flow starts, others during the period but all, experience a respite when it stops.
There are some other women who experience a higher degree of pain, accompanied with bleeding, which is not limited to the vagina alone but other parts of the body.
The pain isn't only experienced during their monthly menstrual cycle but can occur at any time of the month and lasts through several days. It is called endometriosis.
Endometriosis is a condition where the tissues similar to those that line the uterus grow outside it on other organs in the pelvis, such as the fallopian tubes and the ovaries.
It is said that one in 10 women live with endometriosis, while about 176 million women worldwide suffer from the condition.
Researchers believe that an increase in the level of estrogen in a woman could trigger some of the symptoms.
Estrogen is the hormone that causes the uterine lining to thicken each month.
According to John Hopkins Medicine based in Baltimore, Maryland, U.S., during a woman's regular menstrual cycle, this tissue builds up and is shed if she doesn't become pregnant.
They explained that patients with endometriosis have endometrial-type tissue outside of the uterus.
"Women with endometriosis develop tissue that looks and acts like endometrial tissue outside the uterus, usually on other reproductive organs inside the pelvis or in the abdominal cavity.
"Each month, this misplaced tissue responds to the hormonal changes to the menstrual cycle by building up and breaking down just as the endometrium does, resulting in small bleeding inside of the uterus.''
Mrs Kemi Adekomi, a woman who has lived with endometriosis for about 12 years, says she never experienced pain during her periods until the condition started, when she was almost 30.
"It was very funny that morning when I woke up and started experiencing severe pains.
"It's my period but I don't usually experience pain but this is not normal. Beginning from that day, I started having menstrual pains, and I was almost 30 years old.
"And that began my journey with endometriosis,'' she said.
Dr Abayomi Ajayi, a gynaecologist and founder of Endometriosis Support Group, Nigeria (ESGN), says that pains can occur anytime of the month, from any region around the abdomen, depending on the placement of the endometrium.
Ajayi, who is also the CEO, Nordica Fertility Centre, Lagos, says: It can happen, even under the navel, so the woman may be bleeding under the navel.
"It could happen that it's in the chest wall, in which case the person may be coughing out blood.
"Pain could be there all the time; the main symptom is pain. This pain could be at any time,'' he said.
Confirming this, Adekomi said the pains weren't limited to her monthly periods but could be experienced at any time of the month.
"At some point, it transcended to pains at any time of the month. We need to take note that it's not only at your period that you could have endometrial pains,'' she said.
Narrating her experience with treatment for endometriosis, Adekomi said she had to undergo surgery before she could get pregnant.
"My wedding came and there came the real problem of endometriosis. I was not able to take in immediately and then I started to fret.
"I was waiting to get pregnant after my wedding for almost two years.
"I went back to my gynaecologists and they said, to be sure and ascertain what your problem is, you need to go and get a laparoscopy.
"Then I went in for the surgery, they took some biopsies and it was confirmed that what I had was endometriosis.
"The surgery was successful and they had to put me on drugs and injection once a month.
"Miraculously, the third month after my surgery I took in,'' she said.
Mayo Clinic Symptoms Checker says the signs and symptoms of endometriosis may include; painful periods, pain with intercourse, pain with bowel movement or urination.
Others are excessive bleeding, infertility, fatigue, diarrhoea, constipation, bloating and nausea.
Mayo Clinic further explained that the condition is sometimes mistaken for other conditions such as pelvic inflammatory disease (PID) or ovarian cysts that can cause pelvic pain.
"It may be confused with Irritable Bowel Syndrome (IBS), a condition that causes bouts of diarrhoea, constipation and abdominal cramping.
"IBS can accompany endometriosis, which can complicate the diagnosis,'' the doctors added.
While having endometriosis is not a "death sentence'', complications could lead to death.
WebMD, an American corporation known primarily as an online publisher of news and information pertaining to human health and well-being, says medications could ease the pains and make the person feel better but won't cure the condition.
Treatment of endometriosis could include therapies such as hormonal contraceptives – birth control pills, patches and vagina rings – to help control the hormones responsible for the buildup of endometrial tissue each month.
Surgeries such as laparoscopy and hysterectomy (removal of the womb) can also be used for treatment of the condition.
However, laparoscopic surgery is the most common procedure used to diagnose and treat the condition.
British Columbia HealthLinkBC, says a laparoscopy is done to examine the pelvic organs and remove implants and scar tissue.
Some celebrities, who suffer the condition, have tried to break the silence about endometriosis, by speaking about it.
Dolly Parton, an international celebrity, who was taken to the hospital to have a partial hysterectomy during a tour in 1982, said she suffered from depression after learning she would not be able to have children.
"Every day I thought, I wish I had the nerve to kill myself,'' she said.
Another international celebrity, Whoopi Goldberg, at the Endo Foundation's 2009 Blossom Ball, was surprised to learn that many women weren't aware of the condition.
Goldberg, who suffers the condition, said she had known she had it for a long time.
Nigeria's ex-Beauty Queen, Nike Oshinowo, disclosed in interviews that she had over 17 surgeries because of endometriosis.
She told Vanguard that the pains were so intense that at one point, she passed out.
"Until I turned 40, Nigerians didn't know I suffered from endometriosis.
"At last, it was understood why if I come to your party, at 8 p.m. I had to go home to bed and to take my painkillers.
"When you live with endometriosis, you live with pain.
"I have a library in my home. It is a library about pain. I have so many books on pain cure.
"Anyone experiencing painful period should see a doctor,'' she advised women.
Corporate individuals and NGOs also try to put up programmes to create awareness during Endometriosis Awareness Month, which is marked annually in the month of March.
While giving her testimonial at "The 2019 Endo Carnival and March'' in Lagos, Adekomi urged women to go for checkups to ensure they know what the problem is.
"When you know what a problem is, it's easier to attack it.
"When I knew what the problem was, I went to the people who were fit to handle it,'' she said.
Chioma Echendu, a student of Canon James Pearse Anglican College, Lagos, and winner of the 2019 ESGN Essay Contest, said she learned a lot about endometriosis from the organisation's visits to her school.
"This is not the first time they are coming to our school. We read a lot about it, we researched on it.
"I wrote about what endometriosis is and what it's not. It's impact on females; socially, physically, emotionally and mentally.
"There's no cure for endometriosis but you can manage it. Having it is not the end of one's life,'' she said.
Her English Language Teacher, Ms Yomi Opeodu, said students from her school had been winning the essay contest in the last three years because they're well informed about the condition.
"When the gynaecologist started questioning the Junior Secondary School ((JSS) students, she was amazed; they've been reading about it,'' she added.
Experts say managing endometriosis could mean making lifestyle adjustments that may help reduce pains and discomfort for people living with the condition.
Jean Hailes, a wellbeing blog for women, says though there is no direct evidence that lifestyle reduces the severity of endometriosis; physical activity, exercise, sleep, stress management and relaxation help improve health.
Doyin Popoola, nutritionist and Face of ESGN 2019, says there are some foods that people with the condition should eat more while some other foods should be avoided.
Popoola, who also works at "Oh So Nutrition'', said those suffering from the condition should increase their intake of foods that contain Omega 3 fat, such as Salmon, Sardine, Mackerel and Canola oil.
"Also, they should avoid red meat because they increase the level of estrogen.
"They should avoid caffeine, avoid alcohol, trans-fat and processed fats.
"They should also increase their intake of fruits and vegetables,'' she said.
Odafe writes for the News Agency of Nigeria.
Joan Odafe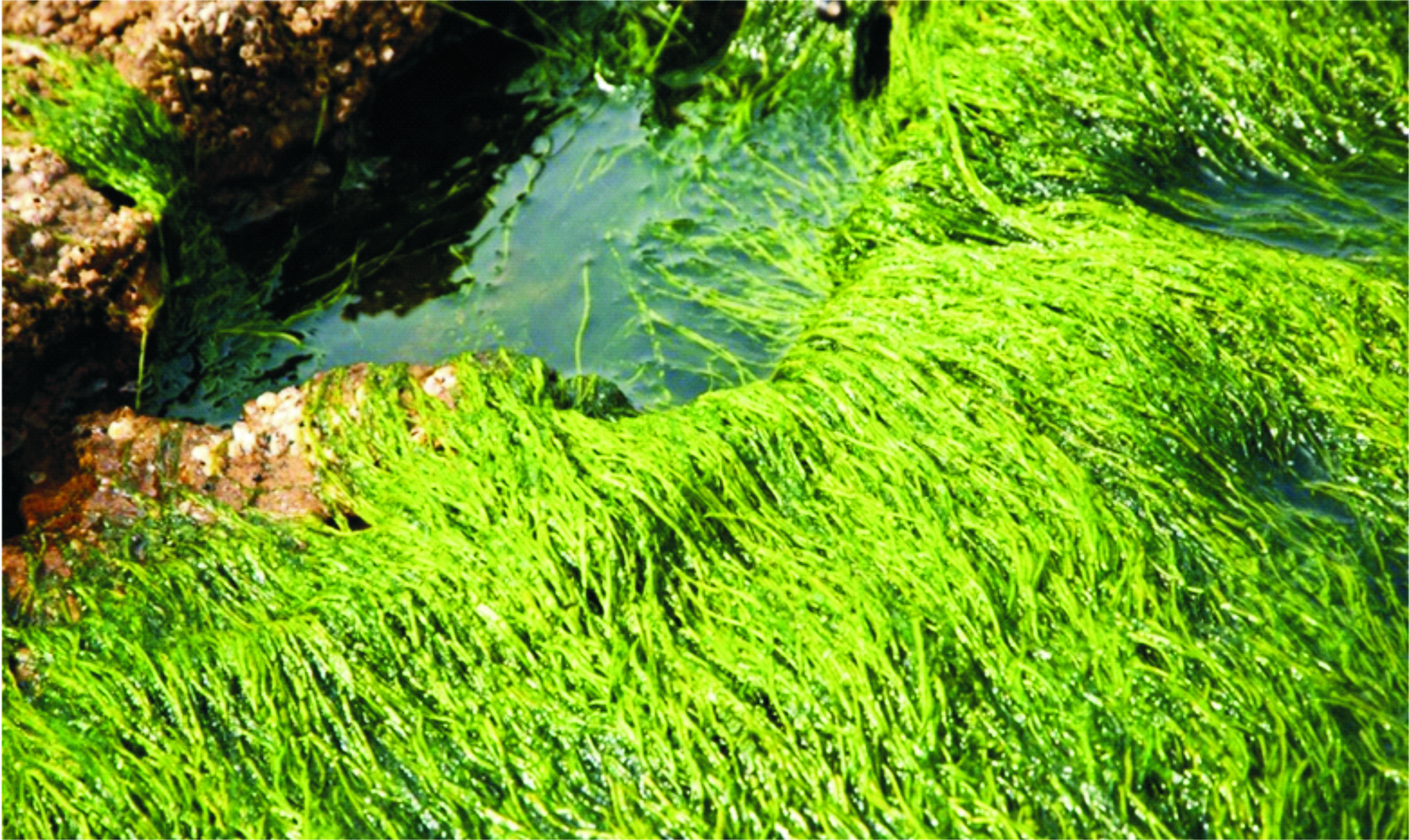 Nutrition is an important part of leading a healthy lifestyle. Combined with physical activity, your diet can help you to reach and maintain a healthy weight, reduce your risk of chronic diseases (like heart disease and cancer), and promote your overall health.
Good health and well-being is the focal point for sustainable development and a prosperous society. In Nigeria, there has been a major progress in the improvement of health since 1950. Although, lower respiratory infections, neonatal disorders and HIV/AIDS have ranked the topmost causes of death. In the case of other diseases such as polio, malaria and tuberculosis, progress has been achieved. Among other threats to health is malnutrition.
Proteins are the major structural components of all cells of the body and amino acids are the building blocks of protein. Proteins can function as enzymes, membrane-carriers and hormones. As far as the human body is concerned there are two different types of amino acids: Nonessential amino acids are acids that the body can create out of other chemicals found in the body. Essential amino acids cannot be created and, therefore, the only way to get them is through food. Protein contains approximately 22 amino acids, eight of which are essential because the body cannot produce them. Therefore, they must be obtained from our food.
It has been estimated that the daily minimum crude protein requirement of an adult in Nigeria varies between 65 and 85 grams per person. However, it is recommended that 35 grams of this minimum requirement should be obtained from animal products (Oloyede, 2005; Britton, 2003). A review of the data of food supplies available for consumption in different countries shows that the per capita protein intakes in developing countries, Nigeria inclusive, is comparatively low. Not only is the total protein supply deficient but the quality of dietary protein available is inferior to that consumed in developed countries. Most of the foods consumed in Nigeria are carbohydrates which are obtained mainly in the form of starch.
In Nigeria, food supply is not distributed equally throughout the country and sometimes within the households. A large proportion of the populace, including children, do not receive balanced diet to ensure physical health and development. Most people consume the minimum level of calorie but fail to get the necessary protein and essential vitamins and minerals required for leading a healthy life.
Spirulina is a blue-green algae offering exceptionally high protein content and a remarkably complete composition of vitamins and minerals essential for healthy living. Unlike other potent sources of nutrients and protein, Spirulina is low in calories and cholesterol. Spirulina has gained considerable popularity in the health food industry and increasingly as a protein and vitamin supplement to acquaculture diets.
It grows in water, can be harvested and processed easily and has very high macro-and micro-nutrient contents. It has long been used as a dietary supplement by people living close to the alkaline lakes where it is naturally found; for instance those living adjacent to Lake Chad in the Kanem region have very low levels of malnutrition, despite living on a Spartan millet-based diet. This traditional food, known as dihe', was rediscovered in Chad by a European scientific mission, and is now widely cultured throughout the world. In many countries of Africa, it is still used as human food as a major source of protein and is collected from natural water, dried and eaten.
The extraordinary nutritional value of Spirulina was rediscovered in 1940 by the botanist, Pierre Dan-geard. Dangeard's rediscovery went unnoticed for 25 years until Jean Leonard furthered the work. In 1967, two years after Leonard's observations, the International Association of Applied Microbiology declared Spirulina "a wonderful future food source".
Since Spirulina's rediscovery, a better understanding of its immense nutritional benefits and the potential applications as a food source has been realized. Today, companies focus on producing Spirulina on a commercial scale for human consumption as well as animal and fish feed. Governments and NGOs are working with lesser developed communities to combat malnutrition by introducing Spirulina farms for local consumption.
The nutritional profile is so complete that NASA and the European Space Agency are exploring the use of Spirulina as a primary food source for astronauts and sustaining long-term life in space. Below are a few of the highlights for why Spirulina is such an excellent source of your daily nutrition needs:
Dried Spirulina as a potent source of protein
Dried Spirulina is 59 – 65 per cent protein which is especially impressive when compared with dried soybean at 40 per cent, lentils at 26 percent and peanuts at 25 percent. Perhaps more surprising is that raw beef only contains 23 percent protein. With only 36 kcal calories per 10 grams of dried powder, Spirulina is an excellent source of protein without empty calories. Additionally, the protein is far more accessible by the human digestive system than most other plant and animal proteins. This means the body can absorb and utilize much more of the available protein with far less energy and stress on the digestive sysem. (source: USDA, FAO p.10)
Complete Source of Amino Acids and Omega-3
In addition to containing Omega-3 fatty acid, and being highly concentrated with protein, Spirulina is dense with all eight essential amino acids that the body does not naturally synthesize. Here is a list of the different amino acids and how the body utilizes them:
Isoleucine-required for optimal growth; Lysine- needed for producing antibodies, enzymes and hormones; Methionine – antioxidant properties; Phenylalanine – required for thyroid function; Threonine – improves intestinal and digestive function; Tryptophan – regulates serotonin, and Valine – stimulates mental and physical capacity.
Protein without cholesterol
An undesirable by-product of many sources of animal protein in cholesterol, doctors recommend that healthy adults consume less than 300mg or 200mg if you have diabetes or suffer from heart disease. Consider this, 10 grams of dried Spirulina (approximately a large spoonful) carries 5.75-gram protein and 1.3 mg of cholesterol, compared to an equivalent quantity of egg protein containing 300mg of cholesterols.
High Concentrations of Essential Minerals
Remember of expression that eating green is good, well you had no idea just how good it can be. Below is a list of some of the essential minerals you receive in 10 grams of dried Spirulina compared with more traditional sources:
Iron: 2.9 mg more iron than beef (recommended daily iron consumption) M 8mg W 18mg; Potassium: 114 mg more potassium than bananas (recommended potassium intake) 4700mg; Calcium: 10mg more calcium than whole milk (recommended calcium intake) 1100mg; Magnesium: 20mg more magnesium than walnuts (recommended magnesium) M 400 mg W 350 mg; and Zinc: 0.2mg more zinc than spinach (zinc) M11mg W 8mg.
Spirulina does not replace a healthy diet, but helps to balance out deficiencies and gives a great boost of energy. As an example, to achieve a recommended daily allowance of many minerals, an adult would need to consume a very large quantity of Spirulina.
Iron: Men need 2.8 tbsp Women need 6.2 tbsp (Spirulina) – comparable to approximately 450 grams for men and 1000 grams for women of grass-fed beef; Potassium: 33 tbsp- comparable to 1300 grams of bananas; Calcium: 110 tbsp – comparable to 1000 grams of whole milk); Magnesium: 18 tbsp – comparable to 250 grams of walnuts; Zinc M 55 tbsp 40 tbsp – comparable to 2000 grams for men and 1,500 grams for women of spinach.
* Note: An average tablespoon of dried Spirulina is approximately 10 grams (Source: USDA).
Vitamins And More Vitamins
Here is a shortlist of the alphabet of vitamins in Spirulina: A, B1, B2, B3, B5, B6, B7, B8, B9,C, D, E and K. It would take too long to list all the benefits from this list of vitamins, so we decided to highlight just one:
B carotene (beta-carotene) is best known for its red-orange pigment found in carrots. The National Cancer Institute of the United States of America has recommended consumption of 6mg of beta-carotene daily to reduce the risk of cancer. In 4 grams, half a tablespoon of dried Spirulina, you will consume 6mg, or your daily recommended amount of beta-carotene. (Source FAO p.7).
Some inhabitants around Lake Chad, where Spirulina grows naturally, have been reported to have survived in times of famine on diets consisting purely of Spirulina. Some sources advocate replacing a single meal with Spirulina but no one recommends a diet consisting entirely of the substance. Doctors and nutritionists recommend a daily consumption of between 5 and 40 grams of fresh Spirulina to support an otherwise healthy diet. Larger serving sizes can certainly be eaten to increase protein and nutrient intake.
Other Facts About Spirulina
Spirulina Has Been Found to fight cancer
Yes, it's powerful; studies have linked spirulina to boosting the immune system enough to fight off oral cancer cells in particular. In one study, people who took Spirulina every day had 45 percent fewer lesions the following year than those who didn't.
Spirulina regulates body fat and helps in weight loss
Green foods like Spirulina supplement may be beneficial for keeping the appetite in check. Obtaining protein and fiber content Spirulina may improve weight loss and increase energy levels.
Spirulina boosts digestive system
By increasing the absorption of nutrients from the foods, Spirulina capsules may be useful for helping the digestive function, as well as promote healthy bacteria in the digestive system, and help to improve the absorption of dietary nutrients.
Summarily, Spirulina is trending for a reason, it really can do a lot of good for the body, from being a powerhouse of nutrients to assisting the body in flushing out toxins, including heavy metals, boosting the immune system, lower blood pressure, support weight loss, increase muscle strength and increase endurance for athletes.
Oleru is a post-graduate student at the Rivers State University, Port Harcourt.
Grace Oleru
Operational Mechanism Of Fascism In Nigeria
Nothing can seem foul to those that win – Shakespeare's King Henry V Part I.
Although fascism, as a system of government, is associated with totalitarianism, dictatorship and high-handedness in which political opposition is not allowed, there are variations in the application of that system in many clever ways.
Students of political science would refer to fascism as Right Wing political system, characterised by strong governmental control of business and industry under national dictatorship. Historically, Germany and Italy in the 1930s and 40s practiced fascism in a raw variation, whose result culminated in the alliance of world powers to defeat Germany and the Axis Powers in the 2nd World War.
A principal aim of fascism as a political practice is the establishment of a strong control of the activities of individuals, groups and corporate organizations and institutions in a country. It goes along with militarism under a dictator, or the use of a country's security and intelligence agencies to set up an awesome administration in a purportedly democratic system of governance. What is known as "Gestapo" was a secret police used by the Nazi regime in Germany for the purpose of keeping watch or surveillance on activities of individuals, groups and organizations. There were also hired agents who served as private eyes and ears of government.
Another feature of an emergence of fascism is the role of some powerful interest groups, commonly known as "cabal", who bring serious pressures on an existing government, to serve the agenda or implement some policy in favour of the interest group. In the case of Germany under Adolf Hitler, the powerful interest groups united under the umbrella of the National Socialist Party, some of whose members were money-bags, retired top military and security officers and generals.
Thus, money, influence peddling, intimidation and other antics of power become handy tools of installing a fascist political regime even in an existing democracy. The aspect of high-handedness takes the form of law enforcement agencies going against groups and unions planning or going into peaceful protests, in demand for some change or rights. Even when groups of people who express genuine concerns about events in the society ask for police permit to make a protest, such legitimate means are often blocked or suppressed. Fascism goes with suppression.
There is usually the fear that legitimate and peaceful protests could be taken over by some ill-disposed groups of miscreants and consequently result in serious security problem. Political parties in control of power can become jittery wherever there is any attempt to call attention to legitimate grievances of the masses. For example, persistent scarcity of fuel which can be a precursor of possible increase in the price of petroleum products can result in protests, with the police ready to prevent them from taking place.
Variations in application of Fascism in a Democracy
There can hardly be a full-scale fascism in the modern times, but a number of factors can result in its tactical use even in a democracy. Developing countries sometimes use the services of consultants known in technical terms as spin-doctors, whose roles involve fixing up difficult situations confronting a government. Many of such spin doctors are drawn from serving and retired security and intelligence experts, especially those loyal to the political party in power. Like Machiavelli, establishment's spin doctors map out strategies fit for definite situations, but also warn about possible consequences that could fallow, and what to do next.
When late President Umaru Yar' Adua was hospitalized outside Nigeria, a number of intrigues played out, especially with regards to succession. When a similar situation arose during the first tenure of President Muhammadu Buhari, there were definite utterances, actions and maneuvers which pointed towards features associated with fascism in a clever variation. In a situation where there are rules of engagement in a democracy there can be no situation that constitutional provisions would not cover or take care of.
Injection of fascist strategy can take the form of ensuring that "never again can what happened in the case of Yar'Adua happen again!.." It was obvious that desperate spin doctors were at work and, where fascism meets obstructions, legality can be thrown to the winds! Since fascism is one aspect of the game of power, those who use it, as a specific situation would demand, can always follow up their actions by other paraphernalia of power. Intimidation is a handy tool.
Professor Wole Soyinka would remind us that power is "the horse on which fanaticism and fascism ride to fulfillment". To grab or retain power, it is obvious that treachery and deceit can be ready instruments for the purpose. Therefore, fascist strategy can be applied when convenient for the purpose of holding on to power even in a democratic system of government. Since human beings have the tendency to avoid costs, pains and penalties, an ultimate goal in the application of fascist strategy is to create fear of possible reprisals. This can be formidable!
In a democracy characterized by high stakes and huge monetary investments, fascism is a ready tool of political control. Even though several political parties may exist, for the ruling and dominant party, fascist strategies can be used for purposes of defection and consolidation. In a situation where, in the words of Dr Samuel Uche, "you are the vilest offender in one party and cross over to a certain party, you become a saint over night", it is fascism at work.
The operational mechanism of fascism lies mainly in the application of the paraphernalia of power to force compliance to the whims of the holders of a power. In order to enforce such compliance, intolerance and high-handedness can become ready instruments, where other measures fail. Ranging from party disciplinary measures, to sponsored harassment by security agencies or some miscreants, persons trying to oppose or challenge those who hold power can suffer some reprisals if they remain recalcitrant.
In developing countries, a common variation in the practice of fascism is the creation of a cryptocracy. A cryptocracy may be understood to mean a secret government within an existing government, whose members are drawn from the inner circle of a cabal or controllers of the person officially in power. Such arrangement usually comes into existence when there are internal suspicious, conflicts or power tussles within the party in power.
There can also be factions even among members of the cryptocracy, especially when loyalty to the principal power-holder becomes a family affair. In such cases, religion or ethnicity plays a game of mobilizing support and loyalty, in such a way that old friends begin to part ways. Unfortunately there are politicians who are experts in playing the religions or ethic trump card to bend the rules of a democracy, with a combination of fascist strategies. The stake of loyalty via the means of religion and ethnicity becomes high where politics is tied to the means of wealth accumulation.
Fascism can also be a state of mind or the peculiar temperament and life-style of an individual leader in a democracy. In this case we find that there are individuals who are dictatorial and tyrannical in nature, even to the extent that their wives remain miserable and unhappy. When such persons get to power in a democratic system, they go into offices with that peculiar life style. It would happen that they are usually surrounded by persons of similar temperament, whereby those who disagree with such leadership style would be miserable in the party, or defect to another party. There would also be frequent squabbles.
Another operational mechanism of fascism is when big multi-national conglomerates such as foreign oil and gas companies become partners' with governments. Through the mechanism of staff employments and promotions, location of headquarters and other strategies, rewards and penalties can be applied as means of expressing the fascist temperament. From the award of contracts to scholarship benefits, multinational companies operating in Nigeria can promote or maneuver a number of things in ways similar to what a fascist regime can do. The experiences of the Ogoni people can serve as an example. Let it be noted here that top management cadre of multi-national companies are occupied by experts in various power and security issues.
Role of the military in fostering fascist temperament.
Fascist temperament or life-style was facilitated in Nigeria via the military during the period of its intervention in the nations' politics. The military is associated with authoritarianism and high-handedness; and what happened in the years after the civil war would most likely influence and infect the psyche and temperament of Nigerians, especially the young generations. Just as "the young shall grow", so also would the influences imbibed by youths grow as they get old. Many of the politicians today were participants in military activities of youths during the era of military intervention in Nigerian politics.
Political development goes with increasing awareness of the populace, especially with a wider expansion of access to higher education. Political development would involve a continuing programme of sensitization of the citizens in various areas of attitudinal change to foster appropriate awareness fit for a democracy. But gross abuses and institutional imbalances that needed to be addressed were left to continue, which made the masses lukewarm towards politics. Survival of democracy demands the institution of social justice and the elimination of vestiges of military authoritarianism.
Therefore, what had evolved in Nigeria after the era of military intervention in politics is a combination of fascism and democracy which should have borne a proper name of diarchy.
Despite the possibility of human rights abuses and curtailments, people, individually and collectively, need some external stimulus and impetus to force them to fulfill their responsibilities and duties. Not to apply such measures, when necessary, would be to foster evil and indulgence. Nigeria as a developing nation is still held back by some deficiencies which would require some fascist strategies to remedy. They include lethargy and indolence.
Dr. Amirize is a retired lecturer from the Rivers State University, Port Harcourt.
Bright Amirize
Maximising Revenue Generation In Rivers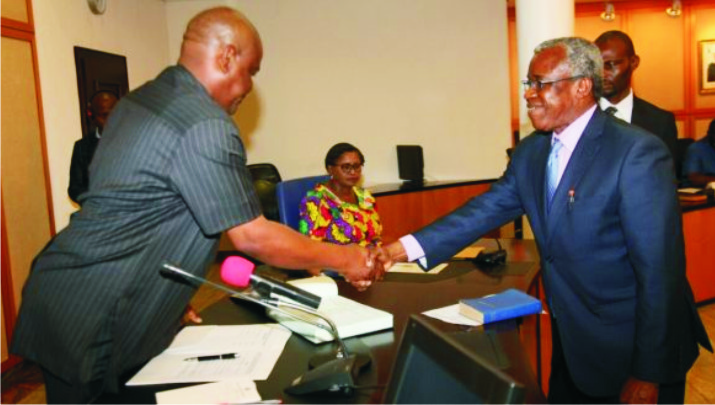 The issue of tax collection and management has been a long drawn one. It has been a popular phenomenon principally among the states and at the federal level. In the early days of tax development in Nigeria, taxes were paid in kind by rendering services such as stone cutting, bush clearing, digging pit toilets or water wells for the benefit of community as a whole. Failure to render such services usually attracted the seizure of the offenders' properties which then be redeemed by payment of money.
In those days, the Direct Taxation Ordinance No. 4 of 1940 Cap. 54 was promulgated to incorporate the various Native Revenue Ordinances within which framework, taxable income was determined by the warrant chiefs, elders and other persons of influence in each community or district. There were usually native authorities whose native law and custom were recognized and appointed by the governor as tax collectors. This responsibility of appointing tax collection authorities was later extended to the lieutenant governor who could appoint a Divisional or District Council as tax collection authority. This method became outdated invariably due to its low revenue yield, and the system of collection shifted from the village authorities to the Federal Inland Revenue Service (FIRS) which was established to collect taxes for the federal government.
In Rivers State, Internally Generated Revenue administration is undertaken mainly by the State's Board of Internal Revenue Service (BIRS) established under section 1 (1) of the Board of Internal Revenue Law, Cap. 16, Laws of Rivers State, 1991. Section 1 (2) of the law also created the operational arm of the Board known as the Rivers State Internal Revenue Service (RIRS) in accordance with Section 18 of the law. The Board is accountable to the State Ministry of Finance. Its main functions include the administration of the Personal Income Tax Act, the finance law and any taxes or levies that are brought under the care of the Board; formulate policies that will increase internally generated revenue of the state; indentify sources of revenue available in the state; tax education and similar matters related to effectively generating revenue for government.
Other functions of the Board are to report to the commissioner for finance for policy and fiscal matters; optimum collection of all taxes; enforce penalties stipulated by law, account for such revenues as shall be prescribed by the finance commissioner and make recommendations to the Joint Tax Board (JTB) on tax policies, tax reform, tax legislation, tax treaties, tax exemptions, etc. The Board maintains friendly relationship with corporate bodies and individual tax payers while reminding companies, agencies and individuals that collect income taxes, withholding taxes etc that under the present tax regime they are agents of the board for the collection and remittances of such taxes to government through the board.
The board also reminds tax payers of the penalties consequent upon refusal to remit collected taxes at the expiration of ten days after end of the month.
A critical analysis of revenue profile in Rivers State today shows that the internally generated revenue position is grossly unfair and totally unacceptable to Rivers people.
The RIRS has embarked on restrategising its tax offices towards an efficient tax drive for the government. The service recently kick-started an informal tax drive with the constitution of a 9-member committee comprising representatives of MAN, PHCCIMA, Pillar of Associations, among others to harmonise tax payment and drive the informal sector towards improved tax collection in the state. All these are aimed to block revenue leakages in the system and guide officials of the various tax offices against fraudulent practices. It is also to make the general public be consistent in the payment of their taxes as it is their civic responsibility and not an act of punishment. It is as well a means of improving development in the state.
Of truth, one of the main sources of revenue generation of any country or state is through tax. With the dwindling economy in which the country depends on oil and gas, there is the need for states and the federal government to fashion out ways of diversifying their revenue sources. A member of the tax harmonizing committee, Clement Akininwo, during an interview blamed past governments of Rivers State for the poor tax administration, saying that the harmonization had been delayed. According to him, when the committee's report is implemented, it will improve the tax system of the state.
The state government, on realizing the shortfall in its tax administration, has swung into action to broaden the revenue base which is seen to be recording impressive result. The state's revenue standing was less impressive compared to the number of corporate companies in Trans-Amadi Industrial Layout in Port Harcourt, Eleme, Onne, Omoku and other parts of the state, in addition to the number of civil servants, lawyers, medical doctors, traders, businessmen/women and individuals who are taxable and were supposed to pay tax into the government coffers. Rivers State is meant to be buoyant.
It is important to further assert the need for government agencies to closely monitor the activities of tax collectors, consultants or agents and officials of the State Internal Revenue Board, including the designated or authorized banks and other collectors with a view to bringing culprits to book and thus sanitizing the sector.
According to the RIRS, government has banned direct tax collection by officials or agents, rather taxes are to be paid through approved banks. Tax collectors and agents over-inflate taxes and embezzle funds paid by the tax payers which are meant to go into government coffers for development purposes.
Many problems are associated with the operations of revenue generation visa-a-vis tax collection, management and administration. These problems are not only solvable but they run through a single cord or string as the application of one method in any one area produces positive effects on others. The RIRS has been holding series of meetings with different organizations and companies or stakeholders, all geared toward efficient tax collection and improved revenue generation in Rivers State.
The problems associated with the tax system include non-deductions. Some organizations pay their contractors or workers without deducting taxes while some agencies deduct but fail to remit such deductions but rather make use of the funds on the excuse that the relevant tax agencies or authorities have not asked for it.
Application of wrong rates is another problem of tax collection. Wrong rates or under-assessment is often applied, either out of ignorance or honest mistakes or in order to 'help' the tax payer whose money is being deducted.
Credit notes or evidence of payment not dispatched, the tax payer would insist that he has paid the tax, while the Board would insist on seeing the documentary evidence since the deduction may have been diverted or paid to the wrong tax authority or person. Incomplete information may lead to writing defective credit notes that may create problems when credit is to be given for the deducted.
In some circumstances, tax collectors are treated as unwelcome guests just as in some situations, several means are devised to evade tax. The tax collectors in other cases, are said to be cruel to the tax payers.
In the 1950s and 1960s, for example, in Nigeria, it was common for tax payers to create several exit routes in their homes as avenues for tax evasion. Today, such exits still exist, but in scientific forms. Government, therefore, must of necessity, block these scientific exists with the appropriate machinery.
Another notorious fact is that in most cases, the Board of Internal Revenue in Rivers State has little or no information on internal revenue pattern/operations and does not know when internally generated revenue is dropping or increasing, so the BIRS has a duty and lots of job to do as the actual number of companies operating in Rivers State is not known as well as other taxable persons. The Manufacturers Association of Nigeria has already indicated its readiness to carry out a registration of all taxable companies operating in the state. This will enable the Board to get the statistics of the companies, get the total outstanding liabilities and post-audit transactions to be able to impose due penalties on defaulting companies.
To maximize revenue generation in the state, tax payers must be made to comply with the law just as the designated or government-approved banks through whom the taxes are paid should be made to remit to the government as at when due.
There is the urgent need to automate the various tax management processes. There should be a data base on tax payers and a comprehensive list of properties for taxation anywhere as well as comprehensive information on companies and their employees. It is now time for the government to formulate appropriate and sustainable programme and policy to tackle the problems associated with tax collection and revenue generation in Rivers State. Government should work out best ways of achieving greater efficiency and effectiveness in its drive for maximum revenue generation, treasury management and control.
There should be a holistic approach to the process of governance to ensure that the ordinary citizens feel the impact of their taxes, while the people should support the government by paying their taxes as at when due. While government should be sincere in utilizing the tax payers' money on development projects, all the technical staff of the Board of Internal Revenue must brace up for serious revenue administration drive and change their work ethic or culture for effective tax collection and revenue generation.
Okpara wrote in from Port Harcourt.
Shedie Okpara