That Bayelsa Lawmakers' Pension Bill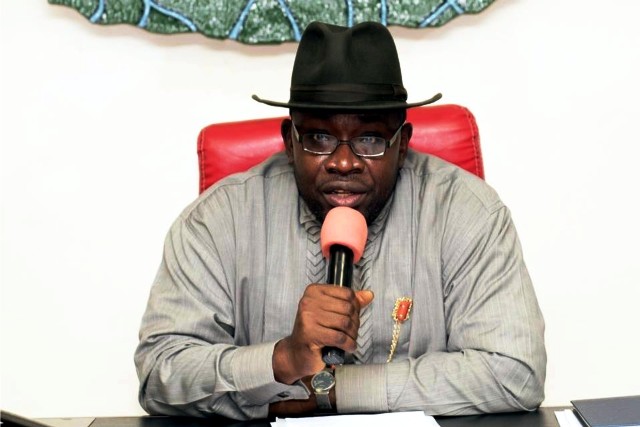 One thing that is becoming very outstanding in Nigerian politics is the issue of insatiable lust for money which normally in sane societies will cost some people their jobs in elective offices.
If we take a look at the recent ignoble law passed by the Bayelsa State House of Assembly proposing life pension for members of the House or those who have been legislators since the creation of the state, the move does not only send a cold shiver down the spine but shows that there is sheer greed and accumulated grievances against the working class in the society.
How come that a group of legislators who probably have served for only four or eight years will arrogate to themselves the powers to fix pension for themselves without clearly thinking of the consequence. Are they also implying that those who served as commissioners and special advisers should also have life pensions in the scheme of things?
However, it was a cheering news that the state Governor, Seriake Dickson refused to assent to such a self-serving and anti-people bill. The request for such a law was not only nauseating but leaves a very bad odour in the political atmosphere in the country because, if that law had been signed into law, then, trust Nigerians with their copy-cat approach to issues of individual interest, other legislative assemblies nationwide would have started passing such laws. And even councillors at the local government level will have no alternative than to pass such laws too, making themselves and council chairmen to enjoy similar financial benefits.
When the 1999 Constitution was promulgated into law, it was only the office of the President and Vice President that were covered under this law but sadly, the first set of governors from 1999 to 2003 set a bad example by arm-twisting their legislative houses to pass favourable pension laws for them, and this is the genesis of what we are seeing today.
A House of Assembly is supposed to be a hallowed chamber where people-oriented laws are supposed to be made and it is also a place where problems that affect the people or even an individual can be addressed but today what we are experiencing is that it is a place to address only members' welfare.
The legislators should note that their office is an elective one, they did not write a letter of application for the job and they don't have any promotion examination to go to the next grade level. In short, they don't have a retirement age limit but can re-contest for elections as they deem fit.
Please, someone should tell them that politics should not be left to jobless people or the idle minds but to those who have work experience and have something to do to earn a living before venturing into politics. If this notion of life pension…God forbid comes to stay in Nigeria with such huge sums of money approved, what signal then are we sending to the rest of Nigerians, … every Tom, Dick and Harry that is jobless and without any work experience will struggle either by hook or crook to venture into politics with the aim of contesting for the legislative assembly.
In the First and Second Republics, all the members of the legislative assembly including council chairmen and councillors were not lazy people but had well paid jobs before venturing into politics. The likes of Dr. Nwafor Orizu, the then President of the Senate, Rt. Hon Rosebury Briggs, Speaker of the Rivers State House of Assembly in the Second Republic was a successful lawyer in private practice for many years before he entered the murky waters of partisan politics.
All these people and their colleagues at no time advocated for free and easy money from government to take care of their youthful and productive age. If we take a careful look at the age bracket of members of most state houses of assembly, we will hardly see anyone that is above 60 years of age which is an indication that those who want to benefit from this largese are people mostly in either their 30s or 40s … what a tragedy.
Again, a cursory look at the productivity level of some members shows that they have not contributed anything meaningful by either initiating bills or intellectually debating issues affecting the state or their constituencies and sometimes even on television, we see some legislators dozing or sleeping while debates on serious matters affecting the society are going on, yet they want pension for life.
For democracy to grow, we need to elect into office people of substance, people with integrity, individuals who by their pedigree have something to offer society in the area of quality law making and selfless service that is worthy of emulation.
Why is it that when we as Nigerians borrow good ideas from foreign climes, our domestication of such ideas leaves a very bad example for future generations? If we say we are practising a presidential democracy modelled after the United States of America, what stops us from imitating the good sides of such democracy rather than making selfish laws that will only benefit us?
Even in America, legislative business cannot be compared to that of Nigeria. There, legislators pay house rent and do not live in staff quarters and are not chauffeured around in official cars but here in Nigeria, despite all the largese that is spread around such offices, they are still not satisfied but yearn for more. I think one of the solutions to such demands for life pension should be a review of the Constitution to make legislative duties part-time so as to make the offices less attractive to people who are not really cut out to serve the public.
It seems that the military interegnum between 1983 to 1999 really did a lot of damage to our psyche as a nation and that is why the quality of legislators the electorate have been sending to the houses of assembly especially in some states have been deteriorating every four years. The vibrancy and maturity we experienced between 1992 to 1993 and 1999 to 2003 are no longer there.
Our houses of assembly should sit up, look beyond members' individual interest and learn once more to be honourable not just in name but also in their legislative duties. Nigeria or the various states are not an inexhaustible gold mine or crude oil field where free cash can be gotten to cushion the lavish lifestyle of an individual, what we need are people with ideas that can fashion out modalities of how to tackle the myriad of problems bedeviling our society like unemployment.
This is because if we keep quiet with the way things are going, our inactions will later turn to haunt us in future.
For rejecting that obnoxious bill on pension for legislators, the Bayelsa State Governor, Seriake Dickson has not only saved the people of the state from embarrassment but also people from other states from modern day financial recklessness.
Tonye Ikiroma-Owiye
Huge Cost Of NASS Maintenance Worries TUC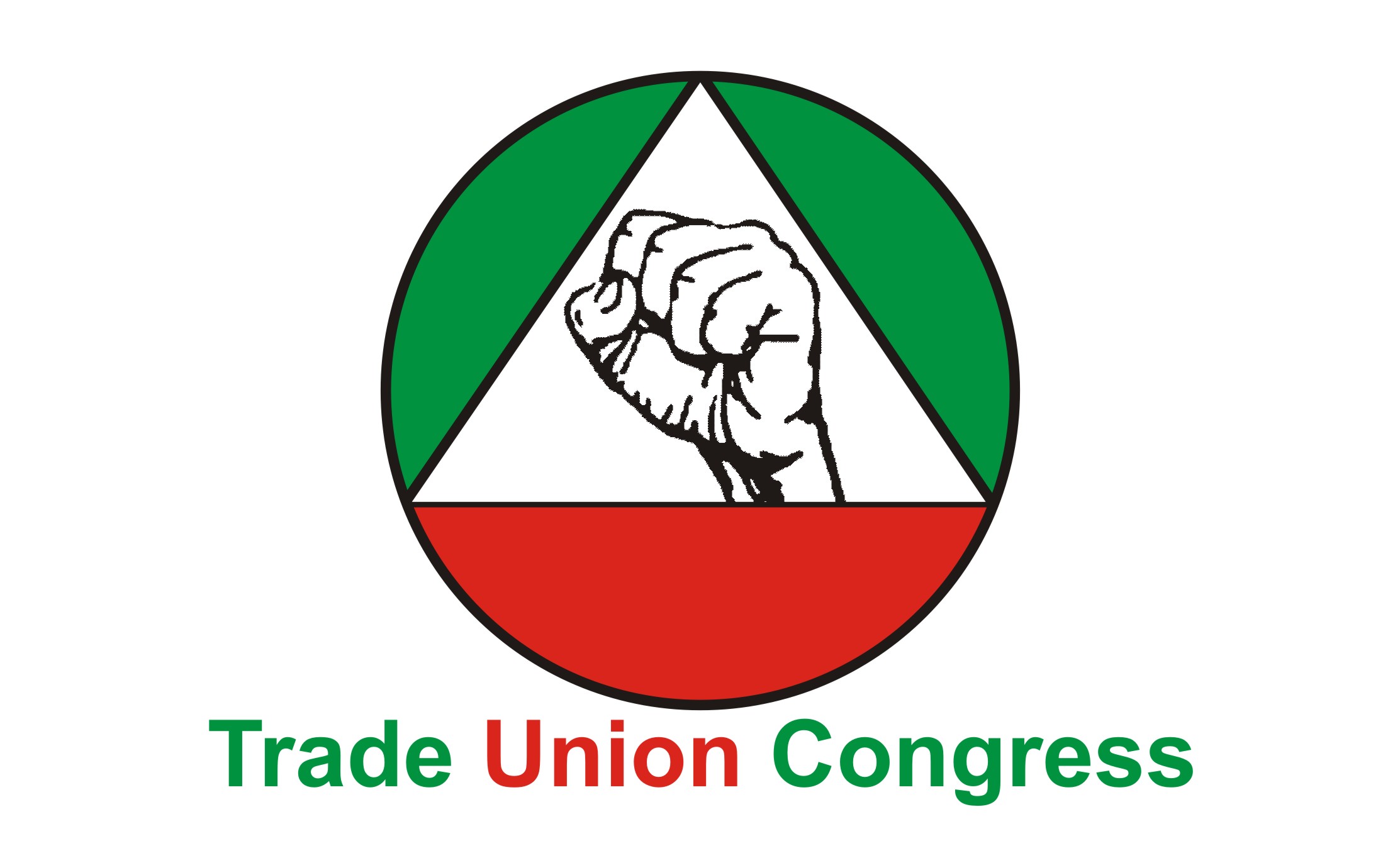 Rivers State chapter of the Trade Union Congress (TUC), has called on the Federal Government to reduce the costs of governance in the country, noting that it cost the country billions of Naira to maintain the National Assembly alone.
The State TUC, chairman, Austin Jonah who spoke when he appeared as guest on a live Radio programme in Port Harcourt monitored by The Tide stated that the cost of governance in Nigeria is very expensive and not attainable.
Jonah further said the federal government will have enough funds to pay the minimum wage when they reduce the salaries and allowances of political office holders.
"Look at the welcome pack of the National Assembly members. N4.6 plus billion for accommodation and furniture. A Senator is going home with about N10million, while the member of House of Representatives is taking N9million plus.
"If you calculate with 360 persons in the House of Reps, plus 109 in the Senate, that is about 469 people and they have severance gratuity. They have so many things they are going home with plus their salary. You see, if you look at governance and cut down expenditure in governance this money, they have already taken the money that are talking about.
"They have taken it in the sense that they want to increase communication tax, such as that every call you make you pay tax, sms you pay tax, data you pay tax and even cable Television," Jonah lamented
The State TUC chairman said what the labour union negotiated with the Federal Government was not the minimum wage but consequential adjustment.
"What we were negotiating was the consequential adjustment. Now from N18, 000 to N30, 000, the difference is N12, 000, which is 66 per cent. That 66 per cent was what we negotiated. By right we are not supposed to negotiate.
"If you trace the history of minimum wage in Nigeria, it started in 1981 during the Alhaji Shehu Shagari Government. Whenever you finish with minimum wage, the consequential adjustment is based on the percentage of the difference.
"The first minimum wage presented by the NLC was N300, but at the end of the day N125 was agreed," he said.
Dennis Naku
NASS Promises Better Funding For Nigerian Army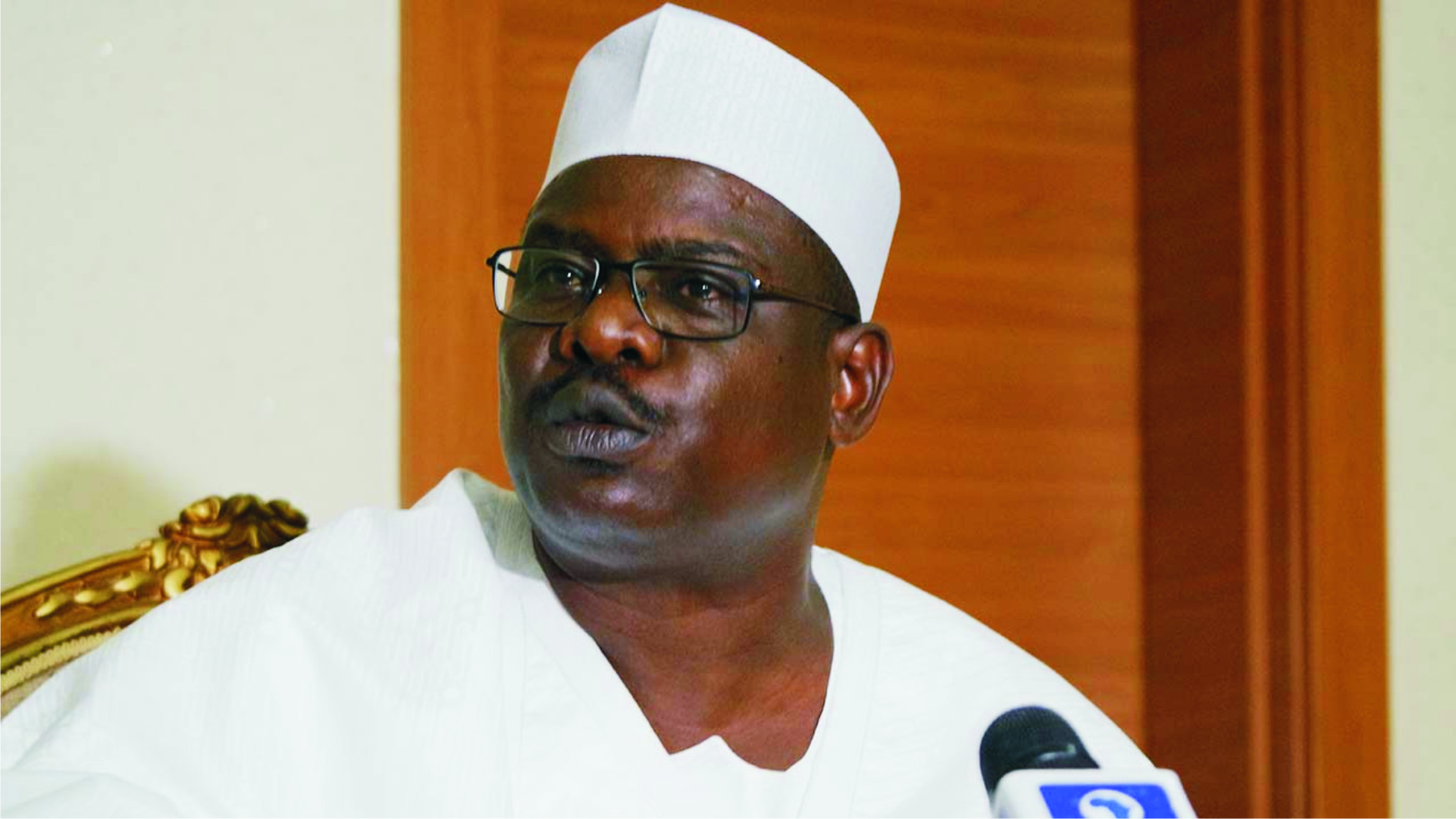 The Chairman, Senate Committee on Army, Senator Ali Ndume and his House of Representatives counterpart, Mr Abdulrazak Namdas, have promised to ensure adequate funding for the Nigerian Army in the 2020 budget.
They made the promise on Saturday in an interview with newsmen during the Passing Out Parade (POP) of 78 Regular Recruits Intake at the Depot Nigerian Army, Zaria, Kaduna State.
They said that the army needed to be adequately funded to be able to effectively tackle the prevailing security threats in the country.
Ndume, who agreed that the N100 billion proposed for the defence in 2020 budget was inadequate, said that the committee on army was looking at how to help to enhance the funding.
He said that the national assembly was aware of needs of the army that needed to be provided to enable its personnel to perform their duties effectively.
"We are going to do something despite the fact that the resources are scarce but security is first and everybody has agreed to that.
"We are looking at the budget critically to place our priorities right so that the right things will be done first."
Namdas said that the joint committee had embark on fact finding tour to army formations across the country and realised that the army had challenges.
According to him, they are really on ground, they have done so much and now that the National Assembly is considering the budget we can appropriate for the army.
"We will see how we can be able to adjust and see how that can be able to cope with the challenges at hand," he said.
Namdas also disclosed that a motion to provide for special funding for the armed forces was currently being considered on the floor of the House of Representatives.
He added that the armed forces could not be adequately funded only by the budget, adding that there was need to look beyond the budget to finance the operations of the armed forces.
"That motion has been taken and we are looking to it and by the special grace of God, even after the budget we will look for special funding for the armed forces generally," he said.
The Depot Nigerian Army on Saturday graduated a total of 4832 regular recruits who would be deployed to various formations of the army.
Similarly, the Chief of Defence Staff, Gen. Gabriel Olonisakin, urged the graduating soldiers to always uphold the oath of allegiance they had taken to defend the territorial integrity of Nigeria.
Olonisakin also tasked them to display total loyalty while pledging that the prevailing security challenges would soon be over through the commitment of the military.
APC, Party For Notorious Liars – Ayade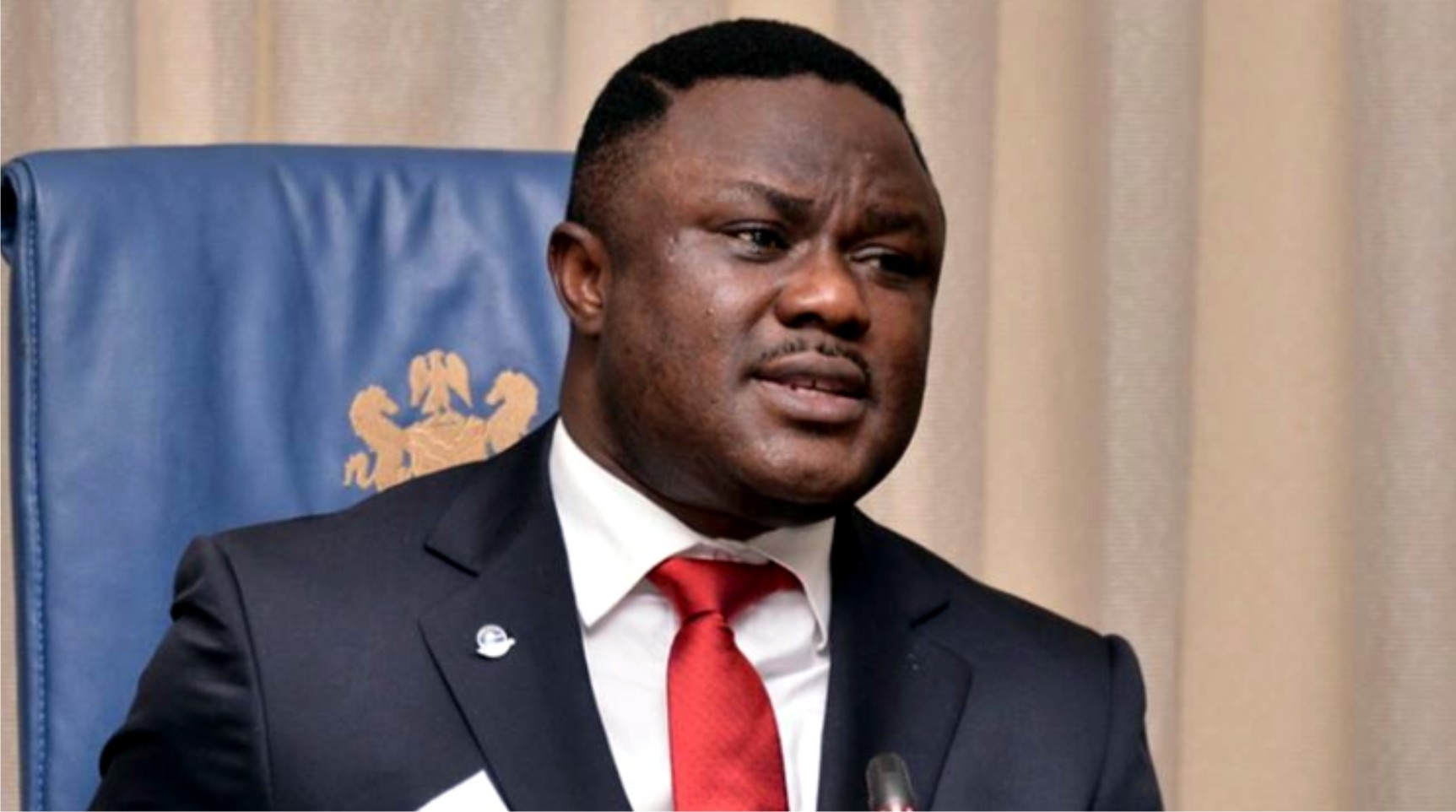 Governor Ben Ayade of Cross River State has described the All Progressives Congress (APC) as a group of persons notorious for lies, especially in his state.
He said the assertions credited to the APC chairman in the state, John Ochala, over his return to school to pursue a Master's degree in law at UNICAL were as laughable and pathetic as the party itself in the state, adding "the party in the state is notorious for lies."
Ochala is reported to have said that Governor Ayade returned to school because of idleness and laziness and that he (Ayade) lacked ideas on how to govern the state.
But the Governor in a statement by Mr. Christian Ita, his chief media adviser, said it was "funny that a party like APC which prides itself as a major opposition cannot engage the Governor on governance issues but chooses to lie to score cheap political points.
"If they didn't see anything wrong with Governor Malam Nasir el-Rufai returning to school in 2017 in faraway Netherlands for his PhD, what,then is wrong if Governor Ayade returns to school to add to his numerous degrees within Calabar, the state capital?" he asked.
The statement reminded the APC that Chief Whip of the Senate and member of the APC, Senator Orji Uzor Kalu was an undergraduate student while serving as Abia State governor.
"The timing of Governor Ayade's decision to return to school is unequivocally perfect. Unlike APC members, the governor, despite all the resources at his disposal didn't choose any foreign university, he decided to do it locally thereby boosting the reputation of Nigerian universities at a time tertiary institutions in West Africa are under attack," he said. Ayade said to attack his quest for more academic degrees shows that APC in the state was weak as opposition party and could not be able to distract him.
Friday Nwagbara, Calabar