Pro Tips From A Murfreesboro Criminal Defense Attorney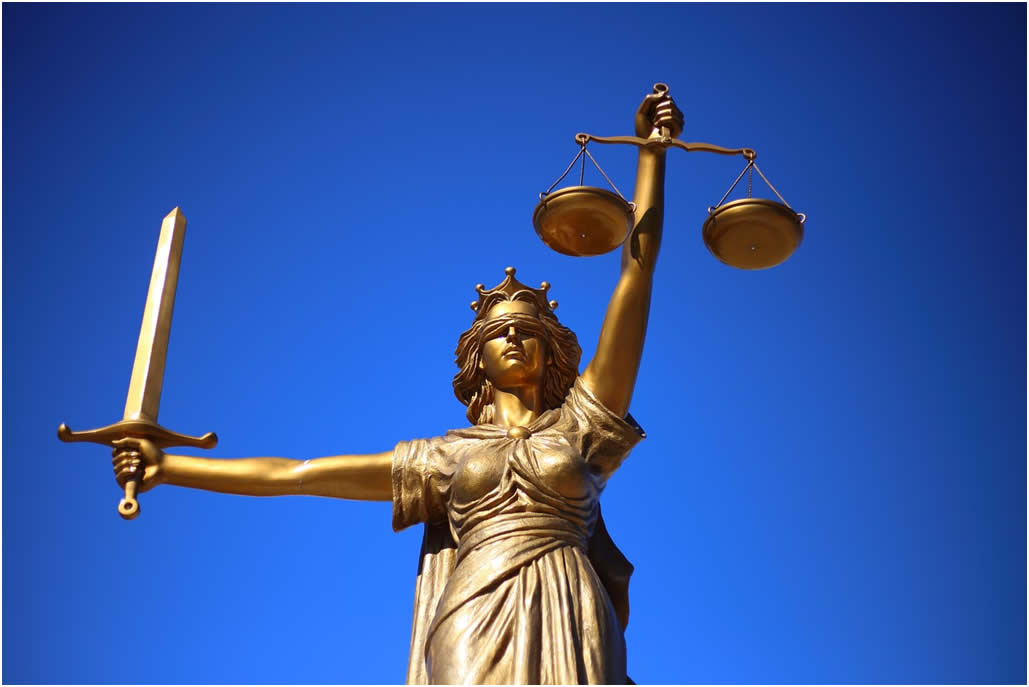 Suppose that something happened in your life to place you in need of a criminal defense attorney. Never mind what that might be, or whether you really need one or are just being curious. It is just one of those things that are good to think through before it befalls you in real life, if you possibly can.
So, choosing a proper criminal defense lawyer to represent you can make or break your situation, and there are a few key factors that you want to always keep in mind. We talked to Red King Law's Murfreesboro defense attorney, who gave us some valuable insight into the matter. Without further ado, here are the four essential things to look out for.
Make sure they have enough relevant experience.
This often implies an older lawyer, who has been in the field longer, and had more time and opportunities to accumulate actual knowledge about how to deal with real cases, as opposed to the book smarts of someone who had only just recently passed the Bar.
Now, most people hesitate to hire an attorney who had gotten on in their years, because they assume that such a solicitor will cost way more, and this repels clients like nothing else. However, this assumption is not always true in reality.
The vast majority of legal professionals these days offer consultations for free, so utilize that option. If nothing else, it will help mitigate some of your fears and doubts and give you a clearer picture of what you are dealing with. Also, most modern-day attorneys do accept credit card payments, if you are worried about not having sufficient cash at your fingertips. The point we are making here is, this is an investment that you do not want to skimp on.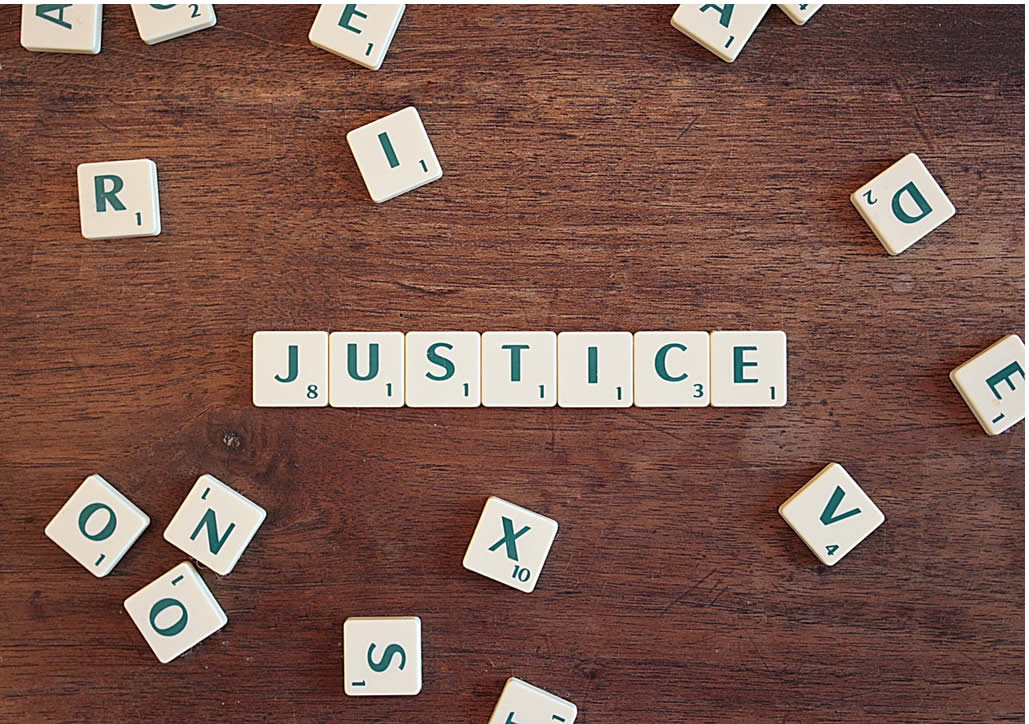 Find the track record of the results they achieved in the past.
Seriously, people, this can never be stressed enough. Although a polished website and grandiose slogans are extremely appealing, especially before you have met your potential solicitors face to face, you want functionality, not aesthetics.
Do not ever be shy about digging into their professional history. How big of a percentage of their clients' charges were dismissed? How many of those were just partial dismissals or shaky deals? Your potential new attorney will probably have a few testimonials from clients lined up on their website, and these are very useful, but look beyond them too. Remember,they will post for promotion, so see what governmental websites and other review platforms have to say about them.
Make sure they maintain quality communication.
Can you just imagine the anxiety of having a criminal charge to your name, but your legal counselor is nowhere on the radar? Horror, right? You have to make sure that your lawyer will keep you up to date with all the changes in your case, the good and the bad.
Establish a pattern and rules of communication and be certain that you will both stick to it like superglue. Take a look at this article for a handy guide on how to efficiently communicate with your solicitor. You would not want them to ring your phone only when the bill has been summed up.
Your new lawyer will probably have a few other cases on their hands simultaneously with yours. Do not let them make an excuse out of it. If they do not squeeze out the time to keep in touch, they'll likely not squeeze out the effort to keep you on the nicer side of the prison bars, either.
Remember that you need to do part of the work.
This final point may seem counterintuitive to you at first glance but bear with us. Of course, the attorney is supposed to head the case – that is why you hired them – but they cannot do their job right if you make their lives difficult over it.
So, cooperate to your utmost. Provide all the papers. Be upfront about your situation every step of the way. Whatever might serve as an alibi, share it, even if it is embarrassing. Freedom always beats decency.
Got your own advice to share? Hit us up!
Judiciary As Last Hope Of The Common Man
The judiciary is said to be the last hope of the common man. If there is no judiciary or where the judiciary is shut, the hope of the common man is dashed. If the saying is anything to go by, one is shocked that for nearly two months, the last bastion of hope of the masses was shut by striking workers, yet it has been business as usual. Both the government and the workers union are not bothered about the ugly situation.
Judiciary Staff Union of Nigeria (JUSUN) is on indefinite strike nationwide to protest the inability of both the federal and some state governments to grant financial autonomy to the judiciary. The independence of the judiciary is contained in Nigeria's grundnorm, the Constitution of the Federal Republic of Nigeria 1999 as amended.  Just as the positions of President and Governors of states are creations of the constitution, so also is the independence of the judiciary.
The truth of the matter is that JUSUN does not need to go on strike before the two tiers of government can implement the financial autonomy of the judiciary. It is a constitutional provision and political office holders swore to implement the spirit and letters of the Constitution.
Indeed, the judiciary and legislature are supposed to be independent as provided in the Constitution. When the three arms of government are independent, separation of powers is assured. This is because it will prevent fusion of powers which leads to tyranny. Fusion of powers smacks of dictatorship. In many states of the federation, governors have become absolute rulers.
It is becoming common that some state governors find it easy to shut the judiciary in order to have their way when unfavourable conditions tend to persist in their states.
For eight months, Rt. Hon. ChibuikeAmaechi shut the judiciary following an indefinite strike embarked upon by JUSUN. The closure of the courts caused a lot of hardship for both practising lawyers and litigants. Some lawyers who could not make ends meet died as a result. Litigants suffered lack of access to justice.
The indefinite strike embarked upon by JUSUN to demand financial autonomy is commendable because of its insistence on propriety obviously intended to prevent state chief executives from ruling on their whims and caprices.
But pathetically, many governors are unwilling to allow an independent judiciary that they will no longer hoodwink or coerce to do their biddings.  The delay in implementing the autonomy is predicated on the fact that most of our leaders are bigger than the country's institutions.
Hence, we have strong leaders and weak institutions. At the federal and state levels, the suppression of the country's main institution has aided tyranny.
Consequently, the governors and even the president can afford to do anything unconstitutional and go scot-free with it.
The national and some state Houses of Assembly have become rubber stamps ready for the masters' use anytime. Therefore, one hardly finds meaningful debates in the legislature except in states that have strong opposition. In the states, where all the members of the legislature come from the ruling party, meaningful debate is moonshine.
The fashionable term is "Carry go". The term "Carry go" literally means treat as requested. There is obviously no alteration or modification. The application of "Carry go" has continued to worsen the state of our democracy. The governors or the president can afford to do anything he likes without any compunction. Consequently, the masses and indeed the electorate do not have a voice anymore. The voices of the electorate are lost in the legislators' inefficiency and cowardice.
The country is worse for it. What we have in most states of the skewed Nigerian federation are monarchs, who brook no challenges. They rule howsoever they like, for themselves and their various families. They have goons all over their states whose duty it is to defend them. If not for the state of our nation where rust is ripeness, do the President and Governors have no choice in implementing the constitution?
Many state chief executives implement and execute projects that would facilitate corruption yet any project that would better the lot of the people is either treated with levity or left undone. The question that readily comes to the mind is: whose interest are the leaders working for? Is it for themselves or the populace?
By: Chidi Enyie
Elele OSPAC Seeks Govt's Assistance
Elele Security Planning and Advisory Committee has appealed to the state government to come to their aid.
The local vigilante often called ESPAC said the call became imperative following its key role in sustaining peace in the communities.
In a chat with newsmen in his office yesterday, the commander, Daniel Wosa disclosed the unbearable situation his men faced on daily basis without anything to take home.
Wosa said some of his men had threatened to quit the voluntary job since nobody appreciated them.
The commander expressed regret that ESPAC members had volunteered to sacrifice their lives for the society yet nobody appreciated them.
"Some struggle to feed their families. It is unfair …"
"We appeal to governor Nyesom Wike to consider us because of the key role we have been playing in Rivers state.
"Today communities,road users and business men can attest to our untiring effort since we came on board."
"No more kidnapping, killing and other vices which threatened the peace of the land," he noted.
"Boys under me who volunteered to sacrifice for the wellbeing of others need recognition," he stated.
Wosa said there was no security challenge the group could not contend if only government could give them support.
He specifically commended the executive Chairman, Ikwerre Local Government Area, Hon Samuel Nwanosike for his assistance and said if not Ikwerre Council boss the situation would have degenerated.
Wosa said some time now he had been using his hard-earned money to appease his men.
Wosa said it was on record Elele OSPAC had never been found wanting in the cause of its duty and explained that the group worked in collaboration with the conventional police to achieve desired objective
Meanwhile,a youth leader in Ikwerre Local Government, Comrade Eleonu Chukwuka says Hon Samuel Nwanosike' s achievement in security has given him the second term ticket.
Comrd Chukwuka said Ikwerre Council Boss had written his name in gold by surmounting the security situation in Ikwerre.
The youth leader while chatting with newsmen said the introduction of OSPAC by Nwanosike led to other infrastructural and human capital development and pointed out that peace was key to development.
It is a thing of joy that farmers can return to farm. Normal life has returned.
It is the greatest achievement which snowballed to what we are seeing today in Ikwerre.
Ikwerre people are proud of him and will back till eternity.
Legal Departments In LGAs And Justice Dispensation
Lawyers at the Local Government (LG) Legal Department would supervise and undertake prosecu-torial activities in magistrate courts, and represent their respective local governments in area courts, Magistrates Courts, High Courts, among others.
They would be on hand to render necessary legal advisory services to their local governments.
They could be in charge of advising their LG Chairmen on legal issues relating to issuance of the Customary Right of Occupancy at the LG level, thereby playing roles similar to those being played by the ministries of Justice and Lands at the State level in the Statutory Right of Occupancy. Section 6 of the Land Use Act, 1978 provides: "It shall be lawful for a Local Government in respect of land not in an urban area. (a) to grant customary rights of occupancy to any person or organi-sation for the use of land in the Local Government areas for agricultural, residential and other purposes. (b) to grant customary right of occupancy to any person or organisation for the use of land for grazing purposes and such other purposes ancillary to agricultural purposes as may be customary in the local government area concerned".
They could take steps to set up (citizens) ADR/Mediation centres at the LG level, as well as render other legal aid/advisory services aimed at helping the local community or to make justice more affordable and easily accessible by local inhabitants.
Establishing a legal department at the LG level will tremendously reduce the pressure of having all lawyers striving to settle down only in major cities, such as Lagos, Port Harcourt, Kano, Onitsha, Aba, Ibadan, Jos, Abuja, Enugu City, Uyo, Warri, Calabar, Kaduna City, etc; lawyers employed by the various local governments would have to relocate to the local council headquarters where they'd live and operate from, with their families.
Establishing a legal department at the LG Level would bring lawyers and legal services closer to the people at the grass-root; residents of local communities will no longer need/have to travel to the major cities in order to get the services of lawyers to draft their various agreements, contracts, or to render other legal services.
Lawyers in the LG Legal Departments will, apart from attending to the legal needs of the local government councils, assist in prosecution of some cases, especially in courts located within the local council areas. This will minimise involvement of law prosecutors in criminal prosecution. Lay police officers' and non-lawyers' continued involvement in criminal prosecution in Nigeria, is partly responsible for the worsening cases of awaiting trial cases and prison congestion in the country.
This is because of their professional limitations in this area, so many of the so-called police prosecutors are not able to match or withstand the legal firework of professionally qualified lawyers who act as defence counsel in courts during criminal prosecutions; these lay police officers and non-lawyers hardly understand the intricacies of formal courtroom proceedings and trial procedure, and more often than not, have very little or no preparation prior to their court appearances.
It may therefore be seen that the clamour for extrication of lay policemen from criminal prosecution is primarily not targeted at creating more jobs for lawyers, but rather at leaving criminal prosecution in the hands of qualified personnel (lawyers) who alone understand the law and are well able to match the expertise of defence counsel in court, in order to ensure that justice was dispensed in good time and more effectively.
Gradually, from among these lawyers, who are LG legal officers, some magistrates or even judges are appointed, just as it is done at the state level.
Establishing a legal department at the LG level would provide huge job/employment opportunities for lawyers in Nigeria.
Imagine, if all the 774 local government areas in Nigeria could create and have legal departments, and each local government (depending on capacity) employs an average of 10-20 lawyers in its legal department, we'd have at least 7,740 to 15,480 lawyers or much more immediately gainfully employed at the local government level.
Establishing a legal department at the LG level would redress the existing inequity and unfairness at the local government level. The following departments already exist in all the LGAs in Nigeria: Education, Health, Agriculture, Finance, Information, and Works. It's gross marginalisation against the legal profession that there's not yet a legal department in all LGAs in Nigeria. This obvious anomaly, which has wreaked huge havoc, considering the undeniable importance of law and lawyers in society, needs to be be urgently corrected to provide the needed balance that would make lawyers more relevant to society and move society forward.
B) Stakeholders To Make This All-Important Project A Reality:
The Nigerian Bar Association (NBA) at both the National and Branch levels:  NBA has responsibility to set the ball rolling. Indeed, if the NBA does nothing,  nothing happens.
The Attorney-General of the Federation of Nigeria, considering that he is the  Chief Law officer of the Federation.
Attorneys-General of the various states in Nigeria.
The Chief Justice of Nigeria.
The President of the Court of Appeal.
The Chief Judge of the Federal High Court and the President of the National  Industrial Court of Nigeria.
The Chief Judge of the Federal capital High Court and the High Courts of the  various States in Nigeria.
The House of Assembly of the various States in Nigeria.
The Nigerian Governors' Forum and the Governors of the various States in  Nigeria.
The Body of Senior Advocates of Nigeria (BOSAN), the Egbe Amofin Lawyers,  the Body of Benchers (BOB), the Eastern Bar Forum (EBF), the Muslim Lawyers' Association of Nigeria (MULAN), the Mid-West Bar Forum (MBF), the Christian Lawyers'Association of Nigeria (CLASFON), the National Association of Catholic Lawyers (NACL), etc.
C) Conclusion: What Does This Take As A First Step?
It starts with an amendment to the Local Government Law of each State, to create a legal department in the LGAs in the state.
This is long overdue. Provision of necessary logistics and support infrastructure would then follow.
This writer believes that there would be business enough for lawyers in Nigeria, only if the lawyers could, by themselves and working hand in hand with their Bar Associations, put their acts together and stand up to do something concrete and constructive for themselves and their profession.
Time for action is now; there is no time to wait or waste, because time will never be right. Barack Obama said, "the change we desire will not come if we wait for some other person or some other time. We are the ones we've been waiting for. We are the change that we seek.  A stitch in time saves nine."
It would be recalled that lawyers under the employment of Local Government Authorities in Rivers state, penultimate week, demonstrated for full recognition and salary increment to match that of their counterparts in the employment of the State Government, while the Authorities are against such on the ground that they (lawyers), are first and foremost, not employed as lawyers by the authorities, thus, may be making an unlawful request.
Udemezue is of the Civil Litigation Department with the Nigeria Law School.
By: Sylvester Udemezue with reports from King Onunwor