Poor Officiating Responsible For Our Draw – Coach Eguma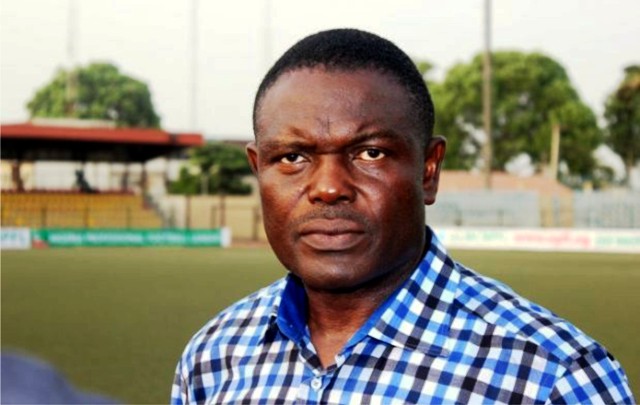 Poor officiating was responsible for our one all draw against visiting Sunshine FC , in Match day 16 in the Nigeria Professional Football League( NPFL). The Coach of Rivers United FC of Port Harcourt, Stanley Eguma said.
He expressed their preparedness of the game considering the position his team occupied on the log, but admitted that the visitors from Akure were also a good team.
Coach Eguma said this on Sunday in a post match interview, shortly after his side forced the visitors to one all draw at Yakubu Gowon Stadium, Port Harcourt.
"We should have won the game in the first half. But up till now I did not know how that penalty came against us " he stated.
He explained that playing draw against Sunshine Stars at home is a huge set back for his team, saying that he will go back to drawing board to correct the grey areas in the team.
"We have to talk to our players. The game has come and gone we have to fashion out different ways to approach our next matches.
The game was going on normal until the referee gave them a penalty which I did not understand" he explained.
The technical adviser, noted that football is not Mathematics where the answer will remain same. However, he confirmed that Sunshine Stars is also a good team.
Both goals of the game were scored through a spot kick.
Ossy Martins of United converted the spot kick at the 68th minute, while the Sunshine Stars, Otebeji Ajibola also scored the equaliser through spot kick at 81st minute.
The pride of the state have played 15 matches, won five, draw five,lost five and currently on eight position on the log with 20 points
Earlier, the Head Coach of Sunshine Stars, Kabiru Dogo said his team has lost valuable points at home, adding that struggle will continue until they qualify for super six.
Kiadum Edookor
There's No Political Will To Fix National Stadium -Dare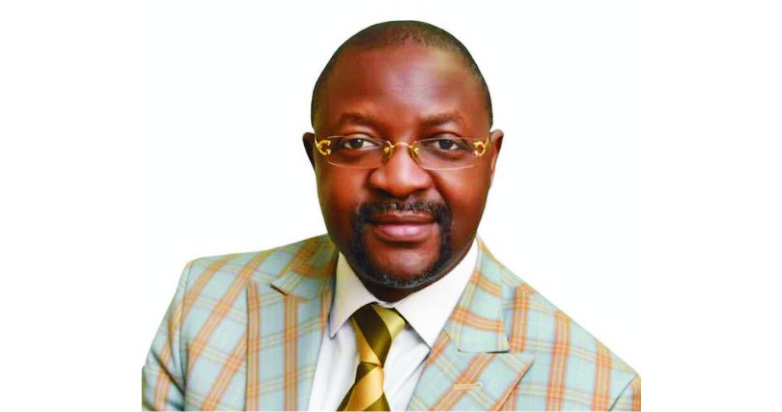 There is now a departure from the previous neglect and lack of political will to fix the abandoned National Stadium all over the country, the Minister of Youths and Sports, Sunday Dare, said at the weekend, noting that the facilities would now enjoy political will.
The minister, who paid a one-day working visit to the National Stadium, Lagos, said that the stadium's reinstatement was among his three point agenda as a minister.
According to newsmen, the minister in the company of the Chairman, Nigeria Women League, Aisha Falode and other directors in the ministry of sports visited the stadium that has suffered neglect for over 16 years.
Dare said that the ministry's agenda for sports development in Nigeria would be in three key areas which includes, facilities maintenance, upgrade and management.
"I am on a working visit to the National Stadium, Lagos today, but I have visited MKO Abiola Stadium, Abuja, Ahmadu Bello Stadium, Kaduna and Daura Township Stadium.
"I visited Daura Township Stadium because there is also a plan for grassroots development of sports in our agenda.
"For us in the Youth Ministry, we will focus, on three major things which includes, facility maintenance, upgrade and management.
"What I have seen here is because we have not done 100 per cent management and upgrade of the stadium over the years," he said.
Dare said that his working visit to the stadium was not for ritual sake, but to have an holistic assessment of the stadium with a strong political will to fix it.
"Let me say that my coming here is not for ritual sake, I came with a renewed instruction from the President Muhammadu Buhari who gave the assignment.
"There is political will on the part of the president this time to make sure that national monuments like this are not neglected.
"For this, we will find out an option at which we can restore back to glory Nigeria as a football nation.
"We should have up to 10 or 12 international standard stadium and pitches up top FIFA standard. So, there is a renewed political will to restore the stadium," he said.
Dare disclosed that a Public Private Partnership to bring back the stadium would not be jettisoned, adding that holistic assessment would be given to the facilities.
"A process is in place before I came in as minister and I cannot truncate that. The president has made a decision on the facility.
"My work is to inspect and provide the right advice from a professional standpoint. I will be working in conjunction with experts form the Nigeria Football Federation and the youth ministry.
"I hope that the arrangement with the Federal Government and Lagos state Government will come and we are also looking at Public Private Partnership  for a model to evolve and put the facility back.
"As I have said before I will not be only the Minister of Football, but sports. Nigeria has excelled in many sports; we have about 12 sports which we have competitive edge," he said.
Rangers Lose  1- 2 To AS Pelican In Libreville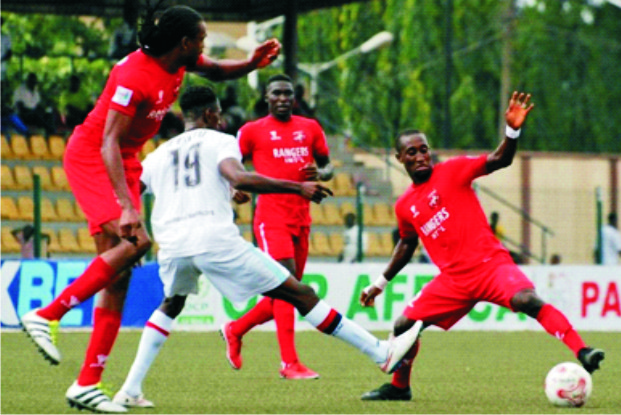 Rangers International Football Club of Enugu at the weekend lost 1 – 2 to Gabonese club, AS Pelican in the first leg of their CAF Confederation Cup, first round clash in Libreville.
Tidesports source reports that the hosts raced to a two-goal lead early in the game before Nnamdi Egbujuo reduced the deficit for the Flying Antelopes before the break.
Rangers fought hard to get the much needed equaliser but fell short against a resolute Pelican defence.
The Enugu club side will need to score at least a goal in the reverse fixture without conceding to scale through to the next round.
The second leg will be played at the Nnamdi Azikiwe Stadium in Enugu on September 29.
Tidesports also gathered that the Flying Antelopes are looking to become the first Nigerian club to win the CAF Confederation Cup.
GOtv Boxing Night 20: Real One, Joe Boy In War Of Words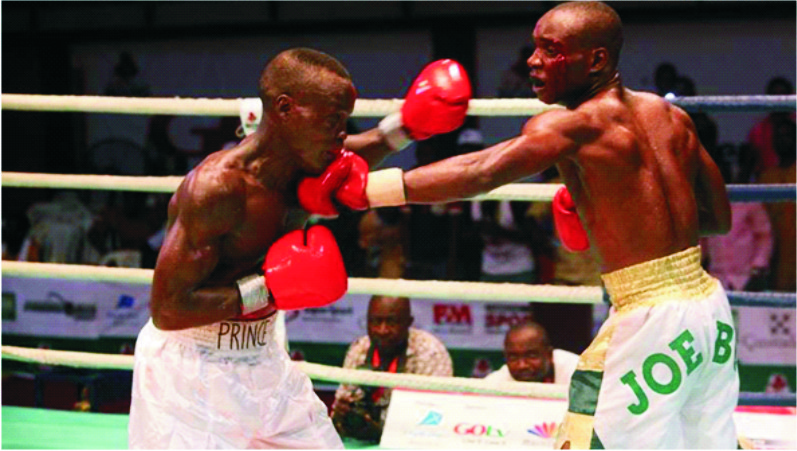 West African Boxing Union (WABU) lightweight champion, Rilwan 'Real One' Oladosu, has launched a fresh verbal attack on Oto 'Joe Boy' Joseph, the African Boxing Union (ABU) lightweight champion, ahead of their 12 October ABU title bout at GOtv Boxing Night 20.
The encounter will headline the eight-bout event, which is scheduled to hold at the Indoor Sports Hall of the National Stadium, Lagos.
Speaking after his training at the Teslim Balogun Stadium in Lagos at the weekend, Real One described Joe Boy as a coward and boxer with limited ability. He boasted that he would expose the ABU champion's limitations in brutal fashion.
"I know him very well. He is my boy; I know what he can do and what he can't. He relies on raw power. He has no boxing brain. But raw power can only work against low-grade boxers. I'm not in that category. The ABU title is for me. His limited ability has taken him as far as it can. It is the end of the road for him on 12 October," bragged Real One, who has serially claimed to have defeated Joe Boy in their amateur days.
Meanwhile, Joe Boy responded and said that he would teach Real One the lesson of his life.
"I'm really prepared for this fight because I know it's a very big fight for me.  Rilwan was there before me, but I have leapfrogged him.
"He has been claiming that he defeated me before but even the fight that he said he won, I was robbed. How could someone be fighting three rounds and they were watching the time at 1 minute 30 seconds? So, I'm really prepared. Over the 12 rounds that we are scheduled to fight, he will be in a place worse than hell and that is if he lasts the distance. I'm going to beat him black and blue on that day," boasted Joe Boy.
Analysts have put the upcoming fight in the same category as the fierce 80s rivalries featuring Hogan Jimoh vs Dele Jonathan, both deceased; and Joe Lasisi vs Jerry Okorodudu.