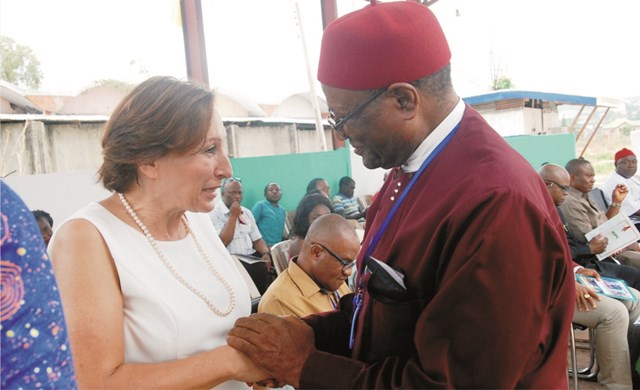 As the recent ban on street trading within the Port Harcourt metropolis expired last Wednesday, affected traders are appealing for extension of time and alternative space for trading.
The Tide reports that the Mayor of Port Harcourt City Council, Hon Victor Ihunwo had given street traders along Ikwerre Road in Diobu axis, GRA junction and Stadium Road in Elekahia one week ultimatum to vacate the affected areas or face the wrath of the law.
Reacting to the ultimatum, one of the affected street traders along Ikwerre Road, Mr Godfrey Ugwu, told The Tide that the ultimatum was too short for alternative arrangement to be made, adding that some affected street traders had no alternative means of survival than street trading.
While appealing to government to provide market space for them, he disclosed that most of the street traders flooding the road at Mile 3, Diobu were owning market stalls in Mile 3 market, saying they were only on the streets to sample their goods.
At Mile One, Diobu, one of the affected traders, Mrs Ijeoma Amadi, said that the seven-day ultimatum given to street traders was a big threat to their survival.
According to her, "we are now selling behind the walkway, so that we do not obstruct movement of people on the walkway and vehicles on the major road. We are appealing, he should allow us sell and trade in this decent manner pending when the Phase 2 of Mile 1 market under construction would be completed and commissioned".
Another trader at the Stadium Road, Elekahia, Mr Udom Apanya, faul ted the timing of the ultimatum, saying that PHALGA boss was too hasty to give such ultimatum, not considering the massive support and vote cast for Governor Wike re-election by the masses including street traders.
He appealed to the Mayor to give them more time to get alternative space for their business.