Unseeded Player Stuns Champion At Tennis Tourney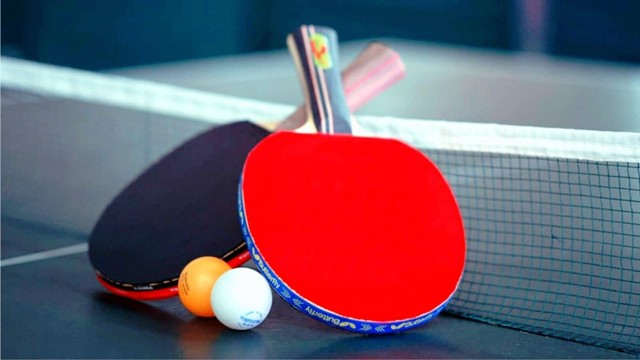 Ukrainian Danylo Kalenichenko,at the weekend in Abuja, defeated tournament's first seed and defending champion, Maximilian Neuchrist of Australia, 6 (4)-7 7-6 (1) 6-4 in their quarter-finals game.
Unseeded Kalenichenko, who was eliminated from the tournament in 2018 by Neuchrist, battled hard in the first set but succumbed to his opponent's superior firepower and hard service.
Tournament favourite Neuchrist was blown away in the beginning of the second set but fought his way through before Kalenichenko managed to take the set 7-6 (1) to force the game into a third set.
Having dragged the game into a third set, there was no doubt as to who would take the decider, as Kalenichenko dominated a physically strained Neuchrist to claim the set 6-4.
Neuchrist told newsmen shortly after the 2hour 34 minutes game that his poor fitness contributed to the stunning defeat.
"I am injured and can't play well since last week. There is a small tear in my calf muscle that was why I could not make many fast moves.
''But I felt I could rely on my biggest weapon, which is my serve.
"It was what took me that far in the game. I think I'll pull out of next week's (GSL Open) tournament to take care of myself," he said.
On the game itself, Neuchrist said Kalenichenko's bravery won him the tie.
"Yes, it was a great match and I tried to do everything I can to break my opponent's rhythm. I give him credit for his bravery.
"He almost panicked in the beginning of the match like many of my previous opponents but in the end, he kept a cool head.
"In the second set, I had a chance to break but he played through his mistakes and got the needed points," he said.
Kalenichenko, who had a 100 per cent service game winning ratio, said he would try not to be put under pressure for defeating the defending champion at the quarter-finals.
"I don't feel any pressure, as I'm enjoying my tennis at the moment. The playing condition is tough here and it's not my ideal condition but I'm fighting for every shot and every game.
Nigeria Now 34th Position In FIFA Ranking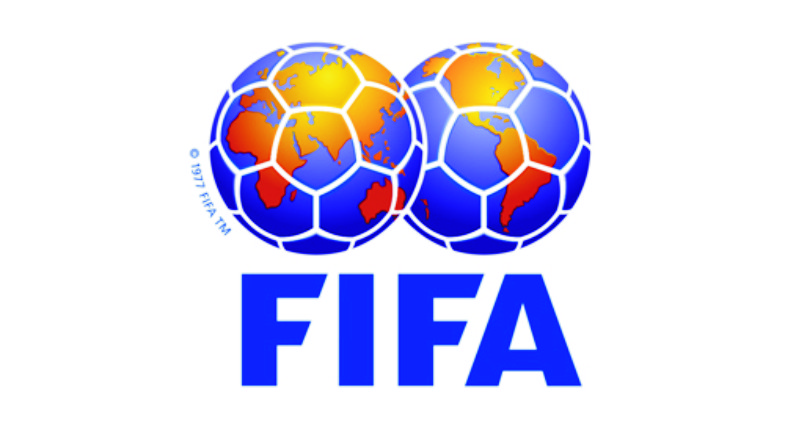 Nigeria has dropped by one spot in the FIFA ranking for September, placing 34th on the ranking table.
In the ranking table on the world football governing body's website yesterday, Nigeria garnered 1, 482 points in the month under review as against 1,481 it had in August.
However, in spite of the drop by a spot, Nigeria still occupy the third position on the continent behind Senegal and Tunisia who have 1,546 and 1,493 respectively.
On the global scene, Belgium remain top of the FIFA World Ranking after an action-packed number of weeks in international football.
In the period under review, 78 friendlies, 74 continental qualifiers and 60 FIFA World Cup Qatar 2022™ qualifiers took place.
Although the teams in the top 10 remain unchanged, there has been some movements.
France (second, up 1) and Brazil (third, down 1) have traded places, while Spain (seventh, up 2) are the top 10's biggest movers.
The Cayman Islands (193rd, up 11) and Grenada (160th, up 13) are the joint-biggest climbers by points, reaping the rewards after their successful showing in the CONCACAF Nations League.
Indeed, Grenada's 13-place surge means that they are September's highest climber by ranks.
Other notable upwardly-mobile nations include Jamaica (47th, up 5), who have broken into the top 50.
Others are the Republic of Ireland (28th, up 4), Russia (42nd, up 4), Guatemala (133rd, up 11), Suriname (142nd, up 9), Montserrat (187th, up 9) and Djibouti (186th, up 9).
Djibouti recently overcame Eswatini (150th, down 11) over two legs to advance to the second round of Africa's World Cup qualifying for just the second time.
Meanwhile, Kosovo (119th, up 1) have been rewarded for their impressive performances in UEFA EURO 2020 qualifying by reaching their best-ever position in the FIFA ranking.
The Cook Islands are not ranked in the latest standings due to not playing an international "A" match in the last four years.
After their next international "A" match, they will be included in the ranking table again with their points total from July 2019, plus/minus the points won or lost in the new match.
LSSC Salutes Sanwo-Olu, Lauds Athletes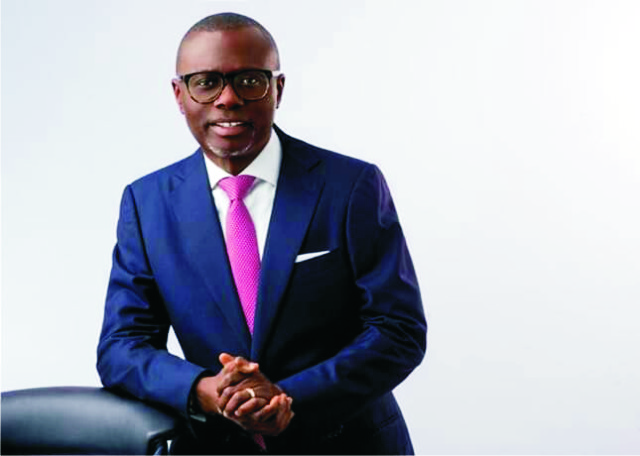 The Lagos State Sports Commission (LSSC) is full of appreciation to the Governor of Lagos, Mr Babajide Sanwo-Olu, for the support towards the state's participation at the just concluded 5th National Youth Games (NYG) held in Ilorin, Kwara State.
Team Lagos came second overall at the end of the tournament, which ended on Monday at the University of Ilorin with 72 med- als consisting of 22 gold, 36 silver and 14 bronze medals, while Delta State with 41 gold, 32 silver and 31 bronze medals and Team Bayelsa with 17 gold, 6 silver and 22 bronze came second and third respectively.
Team Lagos was taking part for the second time in the history of the Games, which started since 2013.
Lagos was second in her first outing in 2018 and the state's youthful and budding athletes ensured that they retained the position in their second outing in Ilorin.
Team Lagos was also adjudged as the Best Team in the March Past and was given an award of commendation in this year's NYG.
Adekuoroye Wins Bronze Medal At World Wrestling Championships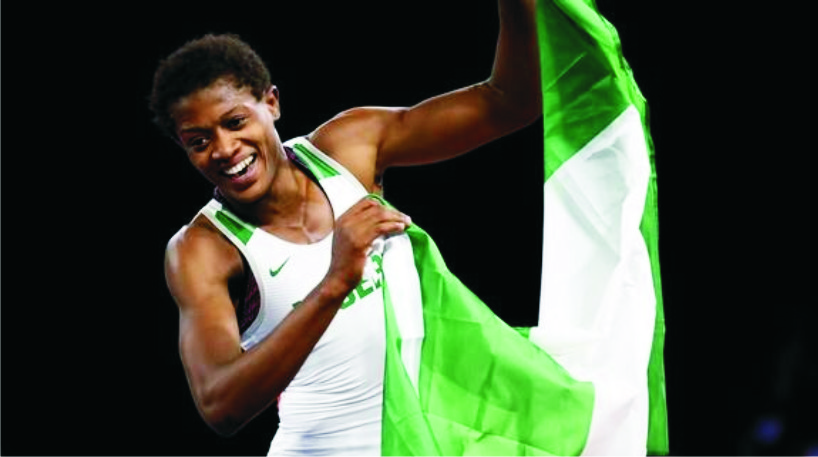 Nigeria's foremost female wrestler, Odunayo Adekuoroye, yesterday won a bronze medal at the ongoing World Wrestling Championships in Kazakhstan.
The 25-year-old defeated Anastasia Nichita of Moldova 10-0 in the women's 57kg category to win the medal.
Adekuoroye had earlier beaten Sun Jong of North Korea 12-2 via technical superiority last Wednesday which helped her to gain a 2020 Tokyo Olympics slot.
The Tidesports source reports that Risako Kawai of Japan defeated Ningning Rong of China 9-6 to clinch the gold medal in the category.