Some of the most beautiful horse racing tracks in the world!
A visit to a horse racing track is exhilarating, fun and also feels like an adventure. It is a great way to spend a day with your family. Horse racing is an ancient form of spectator sports. There are a lot of countries that have a tradition of horse racing, and there are many legendary horse racing tracks that are part of national lore. Some tracks are so beautiful that they almost attain mythic qualities. In this article, you will be learning about some of the world's most beautiful racing tracks.
Santa Anita: Santa Anita is located in Arcadia in the United States of America. It was opened in 1934. Some of the most famous races that took place in this race track are the Santa Anita Derby and the Santa Anita Handicap. This racing track is also called the most sublime track in the universe. The reason for this is that the Santa Anita race track has the San Gabriel Mountains of California in the background. The scenery around the ground is wonderful.
The seating capacity is twenty-six thousand strong, and the track infield also contains beautifully manicured trees and spots for a picnic and a mile-long dirt track. This track has held the Breeders' Cup for nine times which is also a kind of a record. This park is quite significant also because it was here that the first use of electrical gadgets like finishing line cameras and also electronic timers got used for the first time.
Aintree Race Park:Aintree Race Park is located in Liverpool in the United Kingdom. It was opened back in 1829. Some of the most famous races to have taken place at this venue include the Grand National Race. The steeplechase obstacles at this venue are also quite renowned like the Canal Turn, the Becher's Brooks, and the Chair. This venue hosts the most challenging form of steeplechases called the Grand National.
This race course has almost two hundred years of history and has held a number of legendary races like the Grand National of 1928 where more than forty horses had initially participated, but only three could cross the finish line. The fences which bar the jumps over the water pits have a covering of over a hundred tons of wild spruce here.
Flemington Race Track: The Flemington Race Track is located at Melbourne in Australia. It was opened way back in 1840. Some of the most famous races that were held at this venue include the Victoria Derby and the Melbourne Cup. The River Maribyrnong situates this race track. It is shaped like a pear and is a huge race track. IT has a two-mile race track for handicapped races and hosts the Melbourne Cup race.You can visit RillitoPark to see amazing horse races and have a good time with your family.
Horse race tracks are beautiful venues and the ones mentioned in this article are some of the gorgeous places in the entire world.
Delivering Quality Projects, Soul Of My Administration-Wike
Being a text of Governor Nyesom Wike's address at the presentation of the six years progress report to mark the 2nd year of his second tenure on Monday, July 12, 2021.
Excerpts.
Protocol,
As you know, our government was first inaugurated on the 29th of May 2015 with a four years' mandate. When it ended, we sought for and got a renewal in 2019 to continue in office for a second and final term.
The 29th of May 2021 therefore marked two historic milestones in our government. First, it marked the 2nd anniversary of our second term in office and second, it also meant that we have been in office for six consecutive years.
First of all, I wish to thank God Almighty for the grace to lead our State for the last six years and the strength, wisdom and enablement to deliver our vision of progress and transformation to the good people of Rivers State in the midst of very daunting challenges.
For us, our duty is to govern, and govern well. But it is for the people to judge whether we have done well or not taking all the circumstances into consideration.
That is why we have gathered our people to, yet again,present to you our account of stewardship for the last six years.
Let me therefore welcome and thank you all for honouring our invitation to this important accountability event as I proceed with my presentation.
Precisely six weeks ago, we kick-started the celebration of the second anniversary of our second term in office with the flagging-off and commissioning of new and completed projects.
For 40 days, we traversed the length and breadth of the State to either commission or flag-off various development projects cutting across different socio-economic sectors, including roads, bridges, education, healthcare, housing, social welfare, sports and rural development.
The entire nation was witness to this phenomenal harvest of projects in Rivers State as the sounds and sights of the happy and grateful beneficiary institutions, communities and people were beamed on live telecasts.
You may wish to recall that this is rather the third phase of the series of project commissioning events that our government has carried out since late December 2020.
Before you, or shortly to be distributed to you, is a compendium of 536 pages, which captures the fundamental achievements of our administration in the last six years in road infrastructure, rural development, economic progress, education, healthcare, housing, administration of justice, security,agriculture, social welfare, sports,as well as culture and tourism.
Going through this compendium, you will see, with facts and evidence,the claims and assertions on what we have delivered in practical terms to advance the progress of our State and well being of our people in the last six years.
From the very beginning, we stated that the mission of our administration was to mobilize and deploy all available resources to build a State that works for everyone; a State that every Rivers person and residents can all be proud of and be happy to live and raise their children.
We reaffirmed this commitment during our second inauguration and further pledged to continue to build on the foundations already laid to make our State a land of peace, justice and development.
We promised to continue to grow our economy, expand our revenue base and create viable economic opportunities for everyone to explore for the benefit of everyone and to the exclusion of no one.
We promised to continue to deliver on our equitable development agenda that guarantees the spread of public goods and services, including quality socio-economic infrastructure such as roads, bridges, health and education facilities to all parts of the State.
We also promised to continue to advance the progress of our rural communities with modern internal roads and other social amenities to spur their economic viability and stem the rural-urban drift.
We also promised to deliver some specific important roads and projects, including the long awaited trans-Kalabari road and the Ogoni – Andoni – Opobo unity road.
We further promised to continue to transform and elevate the infrastructural status of our capital city, Port Harcourt and the adjourning territories with our urban renewal programme and make Rivers State one of the preferred business and leisure destinations in Africa.
We also promised to continue with our responsibility to build a virile judicial system, support the security agencies to protect lives and property and make Rivers State more safe, convenient and welcoming for residents, investors and tourists.
It is six years into our journey of renewal, transformation and consolidation; a journey to build a new Rivers State with a better life and future for the present and generations unborn, and we are very proud with what we have so far accomplished.
Recall that we came into office at a time the national economy was and is still in turmoil with much reduced revenues accruing to the State governments.
You also know that we inherited a State with visibly decrepit infrastructure, litany of abandoned projects coupled with a hopeless economic and security situation as businesses were closing shops in their numbers.
Everyone knew that Rivers State, prior to our administration in 2015,was asphyxiated and in urgent need for the restorative oxygen of rehabilitation, reconstruction and renewal.
But with determination, commitment to purpose and prudent management of available resources, we have drastically changed the development trajectory of the State for the better with many more progress to be delivered before we exit the stage for the next government.
Most of you, if not all, will agree with us that fulfilling promises and delivering quality projects is the mind, body and soul of our administration.
From the economy to the provision of roads, security, and administration of justice to the provision of education, healthcare, housing, rural development, and in the advancement of sports, social welfare, culture, recreation and tourism, the constant, consistent and recurrent narratives of the last six years under our watch have been unprecedented delivery of projects, transformation and progress.
Our economy has not just recovered from regression; it has grown and far more robust, stronger and generating greater revenues for government now than when we came in six years ago.
Although the long failing national economy continues to be drag on our own growth prospects and projections, the fiscal policies and measures we have put in place have and will continue to sustain and increase our economy to create more opportunities for business, jobs and empowerment.
The Rivers Cassava Processing Company alone is a game changer in the long-subdued potential of making Rivers State the foremost hub in cassava production in Nigeria. We will leverage on this facility as well as the cassava value chain to create wealth, income and jobs for our teaming youths who are willing to take to the business of agriculture.
Our performance in the provision of quality infrastructure, especially roads, has generally been described as phenomenal with the echoes being felt, heard and commended everywhere across the nation.
With over a thousand kilometres of Trunk-A roads already delivered, no government has increased and improved the State's road networks and connected as many communities to the State capital and other parts of the State with good quality roads as we have done in the last six years.
We will be happy to be contradicted, if any, but it is rather humbling to say that, not even the Federal Government, has embarked on the simultaneous construction of ten arterial flyovers, with three already commissioned, and the others at various stages of completion,to improve connectivity and traffic flow within a record period of two years as our administration has done.
Today, we have efficiently reconstructed and regenerated the entire road networks at the Old Government Reservation Area, Amadi Flats and substantial parts of new Government Reservation Area in Port Harcourt and Obio/Akpor Local Government Areas to further improve connectivity, restore environmental sanity and enhance the socio-economic conditions of the population that live and do business in these areas.
It is historic that the ancient coastal community of Opobo has been connected to the rest of the State and the country by a tarred road and we are as excited as the good people of Opobo for being the government that ensured this glorious reality in the infrastructure and socio-economic lives of this important and famous community after one and half century of existence, 61 years after Nigeria's independence and 54 years after the creation of Rivers State.
Again, with us, the construction of phase one of the trans-Kalabari road is underway while the remaining portions of the Ogoni-Andoni would soon be completed to connect the coastal communities of Ngo, Ikuru and other towns along that way after decades of impossibility by the previous governments.
As at the last count, we have turned and transformed not less than 18 major single lane roads, including Igwuruta – Chokocho road, Saapkenwa – Bori road, Tam David West Boulevard, Rumuokwurishi – Eneka – Igwuruta road, Reumepirikom – Rumuolumeni road, Rebisi – Trans-Amadi – Oginigba road, Justice Iche Nduroad, Eagle Island – Illoabuchi road, Elelenwo – Akpajo road, Birabi road, Emeyal road, Tombia road, Forces Avenue, Olumeni road, Abacha road, and Harley street to dual carriage ways with street lights, pedestrian walkways and covered drains, while the dualization of, Ahoada – Omoku, and Egbema Omoku roads is also underway.
Even now, a lot of roads connecting and interconnecting several more communities across the State, including Phase one of the Ahoada – Omoku dual carriage way, the Bori – Kono dual carriage way, the Eastern bypass – Ogbum-nu-Abali dual carriage way, the Ezimgbu dual carriage way, the Tombia Extention dualization, the Woji – Aleto – Alesa road and the Wakama – Ogu – Bolo road, are underway. These roads and many more would be delivered to further expand the State's existing road networks in the next one year.
Similarly, we have continued to step-up investments in the provision of internal roads, jetties, land reclamation, water and shore protection as part of our new development deal for the rural areas across Rivers State.
Elele-Alimini, Isiokpo, Rumuche, Okochiri, Amadi-Ama, Omoku, Odiokwu Bolo and some others now have a new lease of social and economic life with the internal roads we have provided, while those for Ogbakiri, Omerelu, Okochiri phase 2, Omagwa and Igwuruta are also already underway.
The reconstructed Bonny/Bille Waterside and the Okrika, Isaka and Witt and Bush Jetties are some of our interventions in the transport sector serving the social, economic and commuting interests of our people in the riverine communities.
Furthermore, we have reclaimed vast swathes of sand-filled land for some of the coastal communities, including Abalama, Bakana, and Kulato advance their development, just as, we have also started the sand filling of 55 and 42 hectares of reclaimed land for Abonnema/Obonnoma and Okrika communities respectively to drive the growth and expansion of these ancient and major communities. Last week Saturday, we further committed the government to sand-fill 25 hectares of land for Ogu community.
Also, construction has resumed on the shore protection works at Aze-Azaga, Isukwa, Owikwu, Obiofu and Utu communities in Ogba/Egbema/Ndoni Local Government Area to prevent the continuous erosion of their shorelines.
The justice sector is another important area that has received special and consistent attention from our government. In the last six years, we have built, furnished and equipped both State and Federal Courts, provided life-long accommodation for all State Judges and enhanced their movements and comfort with new official vehicles as well as built official residences for judges of all Federal Courts in the State.
The new Rivers State High Court complex, the new Federal High Court, the New National Industrial Court, the new Court of Appeal complex, and the new judges' quarters for the State and Federal Courts all testify to what we have structurally achieved for both the State and Federal Judiciaries in Rivers State.
We have also automated the case management system, ensured the employment of more Judges and Magistrates and sustained the administrative and financial autonomy of the State's judiciary.
Contrary to the chaos we inherited, there is no doubt that the justice system in Rivers State has been restored and what we have now is a system that meets international standards; a judiciary that is working well in advancing the administration of justice and contributing to the socio-economic progress of our State.
Our development agenda also prioritizes the provision and access to quality education and healthcare.This is why funding for education and healthcare delivery have always been next in quantum only to road infrastructure in our annual capital budgets, since 2015.
With the increased funding we have provided over 1200 classrooms and nearly 14,000 desks to over 200 primary and junior secondary schools. We have also reconstructed, furnished and equipped several secondary schools with modern classrooms, laboratories, libraries, sports facilities, staff quarters and paved interconnecting road networks.
We have continued to implement our free primary and secondary education policy with the payment of WASCE, NECO and JAMB examination fees in public secondary schools as well as stopped the collection of illegal levies by school administrators.
As a result of the concrete and targeted interventions, the education system is becoming more and more effective and qualitative in the State with enrollment and transition rates of over 98 per cent, while over 80 per cent have consistently recorded 5 credits and above pass rates, including Mathematics and English in WASCE since 2015.
At the tertiary level, we have elevated the structural quality of our tertiary institutions with new faculty, administrative and other buildings, strengthened the governance systems and enhanced staff welfare with the new salary structure.
Apart from the College of Medical Sciences, we have also implemented a multi-campus structure for the Rivers State University with the establishment of new campuses at Emohua, Ahoada and Etche Local Government Areas,thereby increasing the carrying capacity of the University and providing more access to quality tertiary education for our children.
Equally worthy of note is the approval we have received and our commitment to deliver the Port Harcourt Campus of the Nigerian Law School in the next six months to advance legal education in the State. I wish to reassure you that the Port Harcourt Campus will be the best Law School campus in Nigeria.
In the health sector, we are also very pleased with the progress we have made so far. In the last six years, we have built some new primary healthcare centres for under-served communities, renovated some existing primary health centres and general hospitals, commissioned the 132-bed Mother and Child specialist hospital, established the Rivers State University Teaching Hospital, built the senior doctors quarters and rebuilt and upgraded the Government House Specialist Clinic, while a junior doctors quarters is also under construction.
(more…)
Africa Gets 10m Of 55m Doses US Covid-19 Vaccine Donation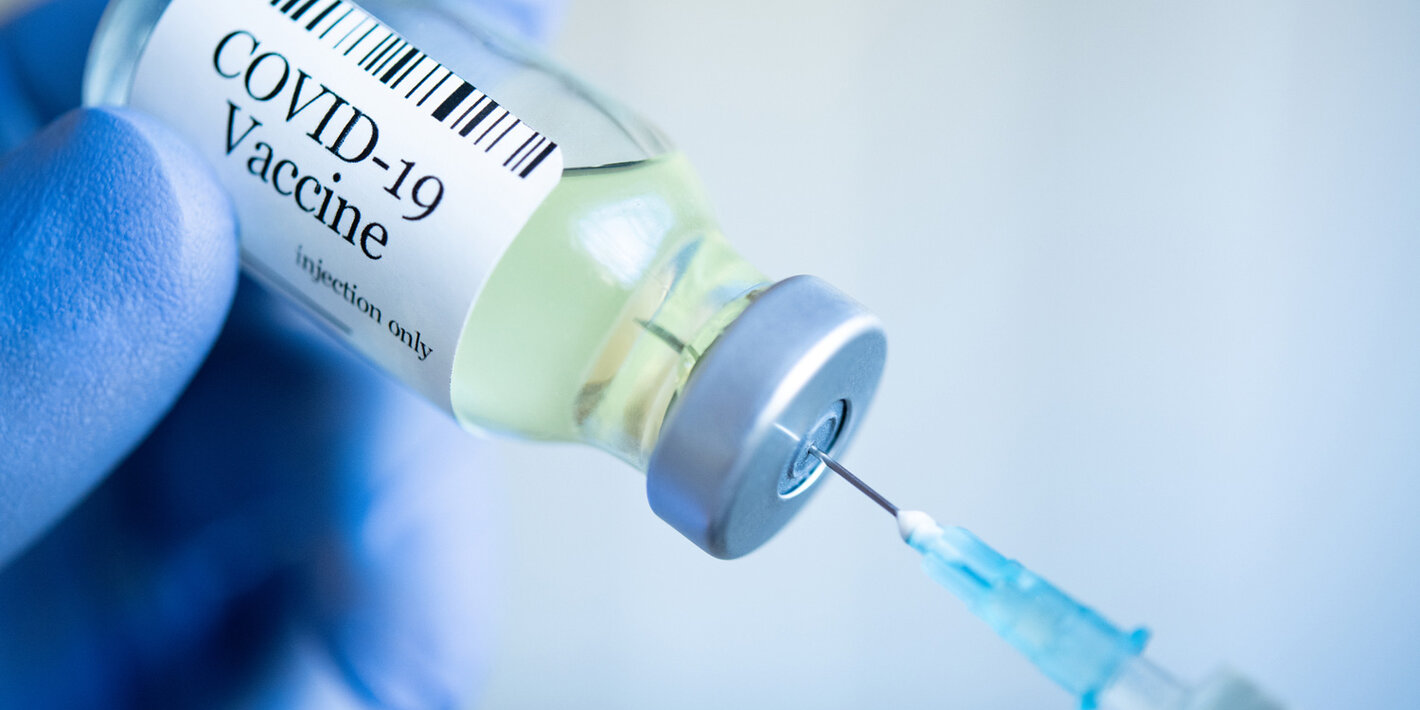 The Joseph Biden-Kamala Harris administration in the United States has announced the distribution list for 55million of the 80million doses of America's own vaccine supply President Biden pledged to allocate by the end of June in service of ending the Covid-19 pandemic globally.
"As we continue to fight the Covid-19 pandemic at home and work to end the pandemic worldwide," Biden "promised that the United States will be an arsenal of vaccines for the world.
"Part of that plan is donating vaccine from our domestic supply, and the President has pledged 80million doses to be allocated by the end of June," a statement by the State Department, made available to The Tide in Port Harcourt via email, said.
Earlier this month, the administration announced the plan for the first 25million doses that we have begun shipping, and today's announcement completes the list for the remaining 55million doses.
"For all of these doses, those most at risk, such as health care workers, should be prioritized, based on national vaccine plans," the statement said.
"In addition to sharing doses from our own vaccine supply, the Biden-Harris Administration is also committed to working with our U.S. manufacturers to produce more vaccine to share with the world.
"To that end, ahead of the G7, President Biden announced that the U.S. will purchase half a billion Pfizer doses and donate them to 92 low- and lower middle-income countries and members of the African Union.
"In total, the G7+ agreed to provide an additional more than one billion doses starting summer 2021.
"In addition, the U.S. is committed to expanding local production of vaccines, and through our Quad partnership and the International Development Finance Corporation's support for vaccine manufacturing, more than one billion doses will be produced in Africa and India in 2021 and 2022.
"This vaccine strategy is a vital component of our overall global effort to lead the world in the fight to defeat COVID-19 and to achieve global health security.
"For these 80million doses, the U.S. will share 75% through COVAX and 25% will be targeted to help deal with surges around the world.
"Our goals are to increase global Covid-19 vaccination coverage, prepare for surges and prioritize healthcare workers and other vulnerable populations based on public health data and acknowledged best practice, and help our neighbors and other countries in need. And, as we have previously stated, the United States will not use its vaccines to secure favors from other countries.
"Based on this framework and pending legal and regulatory approvals, the allocation plan for these 55million doses include, approximately 41million will be shared through COVAX."
According to the statement, the allocations include, "Approximately 14million for Latin America and the Caribbean: Brazil, Argentina, Colombia, Peru, Ecuador, Paraguay, Bolivia, Uruguay, Guatemala, El Salvador, Honduras, Haiti, and other Caribbean Community (CARICOM) countries, Dominican Republic, Panama, and Costa Rica.
"Approximately 16million for Asia: India, Nepal, Bangladesh, Pakistan, Sri Lanka, Afghanistan, Maldives, Bhutan, Philippines, Vietnam, Indonesia, Thailand, Malaysia, Laos, Papua New Guinea, Taiwan, Cambodia, and the Pacific Islands.
"Approximately 10million for Africa to be shared with countries that will be selected in coordination with the African Union.
"Approximately 14million – or 25% of these 55million vaccines – will be shared with regional priorities and other recipients, such as: Colombia, Argentina, Haiti, other CARICOM countries, Dominican Republic, Costa Rica, Panama, Afghanistan, Bangladesh, Pakistan, Philippines, Vietnam, Indonesia, South Africa, Nigeria, Kenya, Ghana, Cabo Verde, Egypt, Jordan, Iraq, Yemen, Tunisia, Oman, West Bank and Gaza, Ukraine, Kosovo, Georgia, Moldova, and Bosnia.
"Sharing millions of U.S. vaccines with other countries signals a major commitment by the U.S. Government. Just like we have in our domestic response, we will move as expeditiously as possible, while abiding by U.S. and host country regulatory and legal requirements, to facilitate the safe and secure transport of vaccines across international borders.
"This will take time, but the President has directed the Administration to use all the levers of the U.S. Government to protect individuals from this virus as quickly as possible. The specific vaccines and amounts will be determined and shared as the administration works through the logistical, regulatory and other parameters particular to each region and country," the statement added.
Reps'll Pass Electoral Act Before July End, Gbajabiamila Assures
The Speaker of the House of Representatives, Hon Femi Gbajabiamila, has assured the amendment to Electoral Act would be passed by the House before the end of July.
The speaker, however, asked Nigerians to hold the lawmakers accountable for what they were elected to do.
Answering questions from young Nigerians on national television as parts of second anniversary of the 9th House of Representatives, the speaker said the House was determined to make the Electoral Act better.
He said it was unfortunate Nigerians have misunderstood functions of the Legislature and often ask them to execute projects which they have no resources or the legal authority to execute.
On the invitation to the President to address the House, which never came to reality, Gbajabiamila said that President Muhammadu Buhari was determined to address the Parliament before misunderstanding sets in which truncated the process.