Election Malpractice: Sani Dares APC To Swear By Quran
Amidst accusations of election malpractices during the 2019 election the Senator representing Kaduna Central District in the National Assembly, Shehu Sani, has dared members of the All Progressives Congress, (APC), to take up the challenge by the spokesman for the Atiku Abubakar Campaign Organisation, Buba Galadima, to swear by the Holy Books that they neither bought votes nor rigged the 2019 elections.
Galadima had challenged President Muhammadu Buhari to take the lead by swearing by the Qu'ran that he defeated Atiku in the presidential race without any form of malpractices.
"The election was a national embarrassment. It was far from being free and fair. Not only that, it was clear to everybody that INEC, the military, and the police all colluded to work for APC
"The whole world knows that Atiku defeated Buhari hands down but the election was heavily rigged in Buhari's favour.
"I boldly challenge Buhari and other APC leaders to swear with the Holy Quran, and the Bible if they were sure that Buhari won that election.
"If they are sure that Buhari defeated Atiku, Buhari ,and APC leaders should take up my challenge.
"I'm throwing this challenge openly, I'm making it public, and I'm waiting for any of them who is bold and sure of himself to take up this challenge."
Reacting through his Twitter handle on Sunday, Senator Sani, a former APC chieftain, said: "Nobody in the ruling party can take up Galadima's challenge and swear by the Holy Book that he never bought votes or rig election to win.
"They are now waiting to take the oath of office, which is not different from taking Quaker Oats."
Bayelsa Poll: Group Cautions Against Violence, Vote Buying
Coalition for Development and Democracy in Bayelsa (CDDB), a Non-Governmental Organisation, has admonished political parties to refrain from violence or monetary inducement in the November. 16 governorship election in the state.
The Executive Director, CDDB, Mr Konrad Ekiyor Welson, gave the admonition in a statement made available to newsmen on Monday in Yenagoa, and advised the parties to do more in the area of education of electorate.
Welson was quoted to have spoken at a voter education exercise against violence, rigging and ballot snatching in communities in the Sagbama Local Government Area, organised in partnership with INEC
He said that the parties should convince the electorate to vote for their candidates through their vision, mission and manifestoes, declaring how to develop the state.
The group also charged security agencies and the Independent National Electoral Commission (INEC) to monitor leaders and members of the political parties before, during and after the election to prevent engagement in election malpractice.
He said the voter education exercise took the CDDB team to Ofoni, Anagalabiri, Toru-Orua, Ogobiri,Ebedebiri, Sagbama,Tungbo, Tungbabiri,Angiama, Agbere and Odoni communities.
Welson commended INEC in the state for partnering with NGOs and CSOs in carrying out the voter education exercise and appealed to political parties and the state government to emulate INEC. Responding, voters in all the communities expressed their readiness to come out in mass to vote and condemned any form of violence before, during and after the election.
14 Political Parties To Participate In Adamawa LG Poll
No fewer than 14 political parties will participate in the Adamawa Local Government Council elections scheduled for December. 7, an official has said.
Mr Innocent Daniel, the Information Officer of the Adamawa State Independent Electoral Commission (ADSIECOM) made this known to newsmen on Tuesday in Yola.
Daniel equally stated that the commission has commenced the screening of chairmen, vice chairmen and councillorship candidates.
"A total of 14 political parties fielded their candidates to contest for the Adamawa local government council elections.
"The commission also started screening of candidates vying for chairman and vice chairmanship and councillorship," Daniel said.
He said the participating parties include Accord, Social Democratic Party (SDP), African Democratic Congress (ADC), All Progressive Grand Alliance (APGA) and Young Progressive Party (YPP).
Others are Action Alliance (AA), Allied Peoples Movement (APM), Peoples Redemption Party (PRP), KOWA Party and All Progressives Congress (APC). Also included are Alliance of Social Democrats (ASD), Peoples Democratic Party (PDP), Movement for Restoration and Defence for Democracy (MRDD) and Peoples Party of Nigeria (PPN).
He explained that the commission had prepared for the election and was yet to receive any complain from any political party.
A'Ibom Rerun: PDP, Ekpeyong Dare Akpabio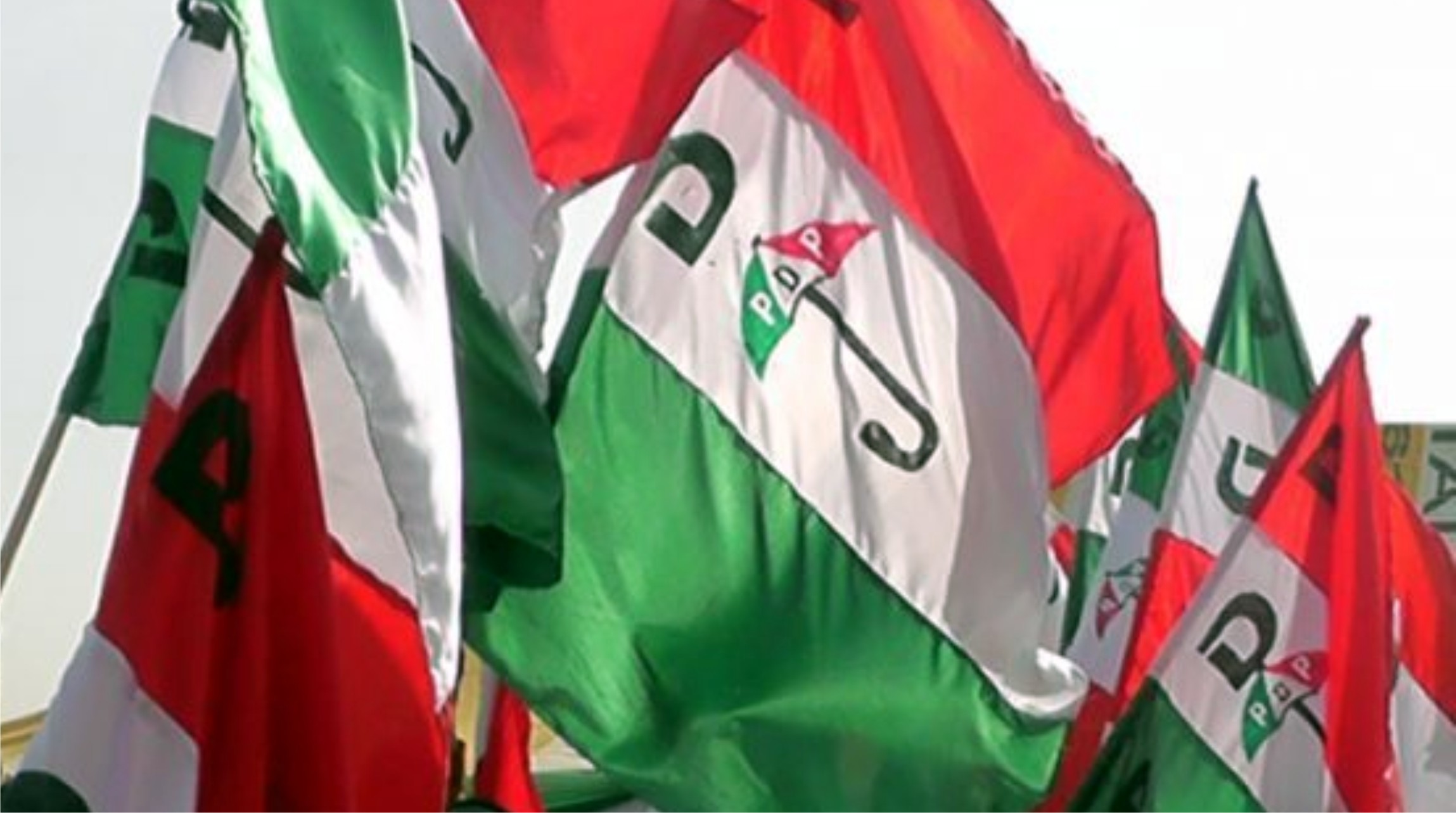 Following the ruling by the Appeal Court in Calabar Cross River State, ordering a rerun of the National Assembly elections in Essien Udim Local Government Area of Akwa Ibom State, the Peoples' Democratic Party as well as the Senator representing Akwa Ibom North-West Senatorial District, Senator Chris Ekpenyong have expressed optimism to come out victorious in the rerun.
Ekpenyong and the PDP who said they were never daunted with the ruling of the Appeal court challenged Godswill Akpabio to, first of all, resign his position as the Minister of Niger Delta Affairs and face a rerun, adding that they would defeat him in the polls as they 'did before.'
The Appeal Court in Calabar on Saturday cancelled the National Assembly elections in Essien Udim Local Government Area, one out of the ten local government areas that constitute the Akwa Ibom North-West Federal constituency due to reported cases of irregularities and violence.
The court added that election results in the other nine local governments remained valid, leaving Akpabio to scout for 38,056 votes in that local government to upturn the victory of his opponent, Senator Ekpenyong.
Results obtained from the other nine local government, excluding Essien Udim Local Government Area showed that Senator Chris Ekpenyong leads with 114, 973 votes while Akpabio has 76,917.
The Independent National Electoral Commission had said that only 19,455 voters were accredited in Essien Udim local government area.
Meanwhile, the PDP State Publicity Secretary, Ini Ememobong in a statement on Saturday described the Appeal court judgement as an opportunity to widen the margin of victory for the PDP.
According to him, "We welcome the judgement of the Court and hereby indicate our preparedness for elections, as this will provide an opportunity for us to widen the margin of victory against Rt. Hon. Emman Akpan, Senator Akpabio and the APC. We are expectant that the Senator will very soon tender his resignation from his ministerial office to meet us in the campaign field, as the law demands.
"Our party urges the general public to ignore the false stories being peddled by members of the opposition, APC, about the judgement- which specifically ordered a rerun in Essien Udim Local Government Area alone. It is on record that the margin of victory currently outstanding is in tens of thousands of votes, which has not been affected by the judgement of the court."