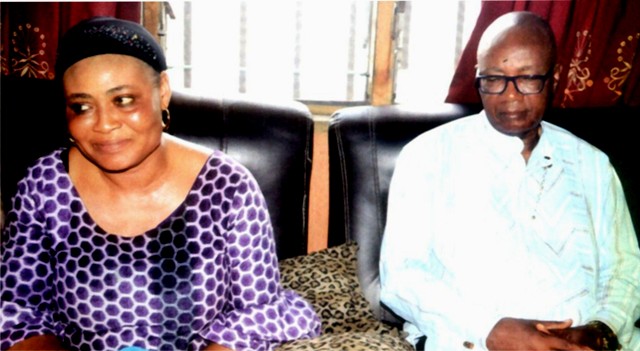 Staff of the Rivers State Newspaper Corporation last Wednesday held a prayer session to usher in the New Year and thank God for electoral victory of the State Governor, Chief Nyesom Wike at the March 9, 2019 governorship election in Rivers State, despite all evil machinations.
Speaking during the prayer session, the General Manager, Mr. Vincent Ake attributed the success of the Governor to God, adding that no man can make it on earth without the help of God.
The General Manager tasked the workers to see the year as the beginning of a positive development in the life of the corporation and the state.
"With the elections over and with the divine victory of Governor Wike, the state and the corporation will witness a new lease of life", he said.
He enjoined the staff of the corporation to embrace God and have the fear of God in their day to day activities.
"God is the ultimate in life and we must all ensure that our beginning and our end rest in His hands," he said.
In his sermon, the Acting Editor, Pastor Amieyeofori Ibim said the easiest way to prosperity was through the favour of God.
Quoting from Luke 1:26-32, Pastor Ibim said God's favour terminates labour in man's life.
According to him, the only way Christians can enjoy the good things of life is by desiring the favour of God through total commitment to the will of God in Christ Jesus.
He enjoined the workers to surrender their lives to God and seek His favour for themselves and the organisation.
The event featured praise, worship and prayers for the government, management and staff of Rivers State Newspaper Corporation, publishers of The Tide Newspaper.
Sam Nwuju