Discovering Your Life's Purpose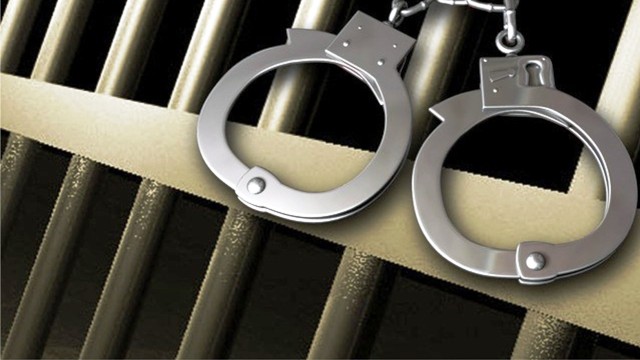 What is Purpose?
Discovering one's purpose is discovering what one needs in life. Discovering what you are meant to be in life. Not what you want to be but what God wants you to be in life. You can never discover your purpose without the help of God.
Ask Yourself Some Questions
You can discover your purpose when you start asking yourself some questions and give answers to such as "what do I need in life?" (Your purpose in life) by finding your purpose, you will know what you need in life and life will be easy for you. Sometimes, we want every good thing in life but what really matters is not what you want but what you need in life. People respect you when you discover your purpose and start making serious decisions. God is your creator and what he needs from you is your purpose. Discovering your purpose on time makes you more successful in life, you need to focus on the present, look forward, think big, do what you love, stay positive, be persistent, get the job done, fight for something you believe in. To be a successful being in life, you also need to manage your time effectively.
Sometimes, people find themselves doing or studying what they don't need. Your potentials determine your purpose in life, don't feel bad on yourself because, with the right information, your purpose is sure. You will get to a place in life and these things will be very useful to you.
Nothing happens as a mistake; they all have their purpose to fulfill in life. Spend at least one hour or thirty minutes every day to do what you have passion for.
Time Management
Time management has a very big role to play in discovering one's purpose in life. Why most people suffer a lot in life is because they waste too much of their time doing nothing. We sleep too much; we rest too much; let's make every moment to be useful. Sleeping too much won't do us any good. Push yourself because no one else is going to do it for you. The fact that you are not where you want to be should be enough motivation.
Life without purpose is time without meaning. It is useless to keep ample time if there is no end towards which we are moving. God calls you in this world for you to discover your purpose and work towards it. Your plans cannot change God's purpose. What God calls for, he provides for.
Sometimes people will say I want to be rich in life. If you said so, fine, then learn how to manage your time and discover your purpose in life. Most times, our parents do destroy our destiny by forcing us to study what we are not meant to just because they had a dream of studying it but were not opportuned to. Parents should ask knowledge from God so as to know what their children need in life.
Procrastination can damage you from going far in life. To be successful and fulfill your purpose in life, you need not to postpone what should be done now. Procrastination is a grave in which opportunities are buried. In life, many people have missed their chance of success because of postponement.
All the pain of yesterday can be forgotten tomorrow if we know how to manage our time effectively and discover our purpose in life. For your management of time not to be in vain, you need to concentrate on one thing such as what you love to do, because it is no good to do everything at the same time (he who is everywhere is nowhere).
Everybody wants to go to school, have their certificates, and be a hard worker in life. But is that all there is in life? Imagine if everyone in the universe goes to school, have their good certificates and work in very good places in life, then who will be the cleaner? Who will be the security guard? Who will be the house maid? How you see life is much more than you think. Purpose is only found in the mind of the creator. Only God knows the purpose for your life.
Now you can see why everybody cannot be rich in this life; neither will everyone be poor in life. The term rich would not exist if there are not poor people existing in this world. The terms rich and poor are given because people have and people lack.
You can never change how you have been created and what you have been created for no matter what. You being a cleaner is because there must always be someone dusting up the place. If there is a man to dust, there will always be a man to clean up also. If your purpose is to be a cleaner, be the best cleaner ever. Cleaning is not just ordinary, you can achieve excellence in cleaning. Excellence in doing ordinary things extraordinarily well.
Every product is produced by purpose, for a purpose, and all things begin and end with purpose. Your existence is an evidence that this generation needs something that your life contains.
The reason why you exist in your family is because there is something that has to be done in your family and it's only you that can do it; no one else. If you are born into a poor family it's not your fault, but it will only be your fault if you remain there, because you have been born in to a family to make great things happen by managing your time and discovering your purpose in life.
You can start by having a time table in your house such as time to study, time to do what you love, what you have passion for. And in the process of studying, anything you seem not to understand, you do well to ask someone that knows it more than you. Don't feel shy to ask because no one knows everything but everyone knows something.
You can also help others to discover their purpose by changing your mindset, especially with the way you think and the way you communicate with them. Let people see you as a person that really knows your purpose in life. Let people see your good lifestyle and try to build theirs also.
Always do things at the right time. Or better do something even if it is late than not to do it at all. Conclusively, a man can't exist without having a purpose in life, your existence is an evidence that God has a purpose in you and this purpose can be discovered with the help of God, and also by management of time. I know we can't help everyone, but everyone can help someone. We can change the world by fulfilling our purpose in life. Nothing is impossible.
Osadebe wrote in from Eastern Polytechnic, Port Harcourt.
Endurance Osadebe

Nsirim Sets Agenda For Public Communication In Rivers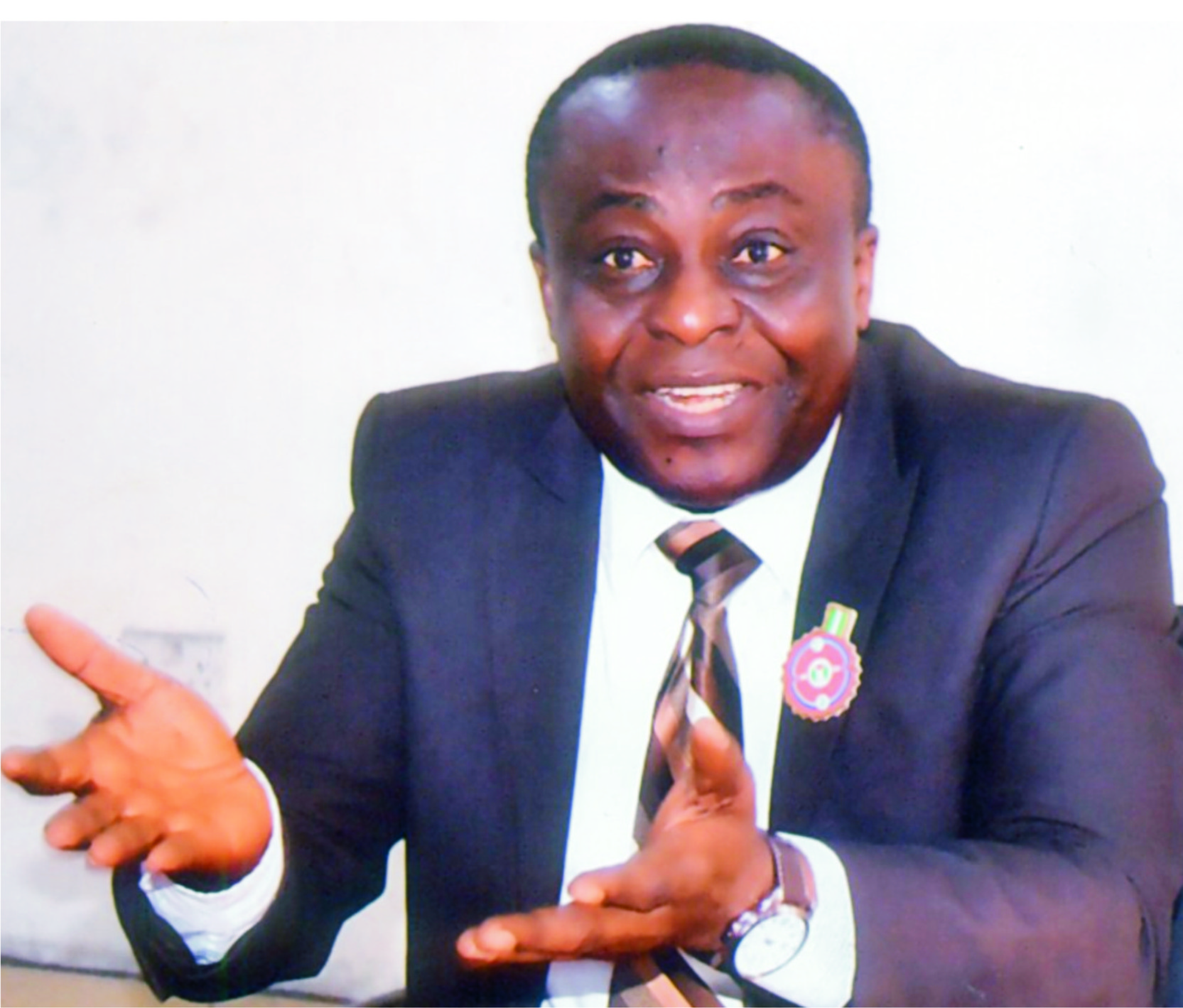 A cool wind of change is currently blowing across media circles in Rivers State. Everybody directly or indirectly involved in the media is beginning to feel it, one way or another.
Specifically, though, it can easily be felt, but only by those who stand for determination, hard work and quality. And, contrary to what the people have been used to, the spread of the coolness is becoming voluntarily infectious.
Virtually everyone that has felt it is eager to be part of the experience. The feeling is no doubt out of the ordinary! Better still, even as the ghost of the past that unconsciously saturates one's imagination with a nostalgic air of military commando style manner of passing on directive to the media keeps replaying itself, the more one listens, the more one wills to identify with the cool change.
The originator of this cool breeze is the Rivers State Governor, His Excellency, Nyesom Ezenwo Wike, CON, GSSR, POS Africa, who, by appointing the new Commissioner of Information and Communications, Pastor Paulinus Enyinda Nsirim, set the ball rolling for a new dawn in Public Communication practice in Rivers State. It is gradually becoming clear daily to be a dawn driven by an innate desire to bridge the gap between the Government and the governed through the media, for which the Commissioner wasted no time to path the way.
Shortly after being sworn-in and assigned the Information and Communications portfolio on December 30, 2019, Nsirim opened the doors wide spread to let the cool breeze in. He christened it a campaign for "creativity, innovation and productivity", and, just about a week after, every word he has spoken has become enmeshed in the psyche of staff of all the media houses he visited.
As a prelude to his familiarisation cum media tour of all the Government-owned media organisations with a meeting with staff of the Ministry of Information and Communications, the mother of the four parastatals under the Ministry: Rivers State Newspaper Corporation, publishers of The Tide Newspaper; Rivers State Broadcasting Corporation (99.1 FM); and Garden City FM, as well as Government Printing Press, the official printing department of the State Government.
During his meeting with staff of the Ministry, the Commissioner's key message circled around determination, creativity, innovation and productivity. According to him, journalists, represented by Information Officers in the Ministry, need to first be creative enough to think out of the box on the job of reporting from their beats in order to come up with creative ideas.
With such an idea, they would then need to have the determination to see the idea through to its logical conclusion, saying that "ideas rule the world". Consequently, a lot will from henceforth be expected of them in the present dispensation.
"I will demand that Information Offices recreate themselves. One way to achieve that is through personal development…Those in the Local Government Areas (LGAs) need to be alive to their responsibilities because they would need to write more news from the LGAs and even their environs, because people want to know what is happening around them.
"We will rejig the system because we need productivity. I will respect everybody, but I will not take any form of indolence", the Commissioner said.
When he visited Wish FM, in what he called his "first official assignment as a Commissioner", he repeated the same message, but in different words: he called on the media in the State to be development-minded in their reportage, knowing that the Governor's appointment of a seasoned Journalist in the State as a liaison with media is a call to duty.
"If he (Governor) appointed me as Permanent Secretary, and posted me to the Ministry of Information, it was a bold statement, saying that this is your own, this is where he should function.
"Having functioned there for the past two years, he has made me commissioner. This brings us to a new dawn in the media industry in Rivers State", he said.
Nsirim, whose statements were guided by the fact that the Governor is the first to appoint a core Journalist of the State, who had grown through the ranks in the Ministry of Information and Communications to become a Commissioner, hinted that it is the Governor's way of showing his love for Journalists in the State, hence the call for journalist to be developmental in their reportage.
"My appointment as Commissioner for Information, as I've repeatedly said, is a vote of confidence for the journalism profession and media industry in Rivers State.
"That is why the onus is on us to prove to His Excellency, Nyesom Wike, the architect of the NEW Rivers Vision, the man who has begun to build a legacy for prosperity, the man whose passion for the development of Rivers State is unparalleled in the history of the State.
"It's time for those in the media to show him that having recognised their own, they will support his policies and programmes", he said.
He explained that it is the development strides of the Governor that has created the enabling environment for private businesses such as Wish FM to thrive.
At the Rivers State Television (RSTV), the Commissioner further extended the message to cover professionalism. He charged Journalists to be more professional, with the assurance that any one who stands out in this wise will attract a reward on the job.
"A television house is a platform for creativity. If any staff in RSTV is creative, you'll be sought out. This is one profession where you have room to make sure that you distinguish yourself. The media house is a place where you can stir up your potentials and distinguish yourself, if you are creative.
"The time now calls for personal development. I want to see competition between reporters in news and current affairs and those in programmes over who would be more creative, who will develop things that we've not seen in RSTV before. I'll be ready to partner with your management to honour such persons. Television is glamour: right from the dressing of newscasters to diction.
"I'm demanding professional competence from RSTV. I can't be Commissioner for Information and when people tune to RSTV they see unprofessional conducts.  These are the little things that make the difference", he said.
But, even in the heat of this passion, the Commissioner identified with the challenges of the workers.
"The welfare of workers will be given priority, but, I want us to please demonstrate, beginning from tomorrow, that there are core professionals here. So, I'm looking forward to an exciting time from tomorrow in terms of programming and content.
"His Excellency wants Rivers State to be a pride of all of us. He has demonstrated that with his style of governance. Your role is to use RSTV to key into that development agenda. In keying into that development agenda, we must be professional, dedicated, we need to do a lot of re-orientation, and we need to do a lot of personal development. If we do that collectively, we'll make a mark", the Commissioner stated.
The Commissioner's message focused on productivity on the part of workers when he got to the Rivers State Newspaper Corporation (RSNC). He expressed confidence that everyone has the potential to be productive, and that it only requires a change of mind-set to activate such potential.
"Everyone has the potential to recreate this organisation. The idea that this is a government parastatal, so, people can come to work any time they like has to stop.
"It is time for productivity. It's only someone that doesn't want to make progress that will keep doing something the same way repeatedly and expect a different result", he said.
"We are going to work collectively to show the world that this is a government-owned newspaper house where we can excel, be productive, and make profit.
"His Excellency is desirous to make Rivers State the destination of choice in this country, and he is not paying lip service to it. He is rather building the right environment, providing health care, education, agriculture, improving human capital development, etc.
"I'm challenging both management and staff to think outside the box, be creative and innovative. Let's demonstrate to the world that we have men and women in this organisation that have the potentials to turn things around. We are demanding from you greater productivity and efficiency", the Commissioner concluded.
At RSBC and Garden City FM, it was a reminder of the Governor's developmental intention for the State, towards which the media is required to up their game in order to contribute their quota.
"He (Wike) is a man, who has come to reshape our destiny, make Rivers State a destination of choice. So, we must collectively use our various media organs to support the 'NEW Rivers Vision' of His Excellency.
"What I have come to do is to get us have a change of mind-set, re-orientation to tell ourselves that in the present circumstance, we can still make ourselves relevant.
"The ultimate goal is for us to reposition Rivers State Broadcasting Corporation, in the face of challenges of equipment and transmitter.
"My charge to all the state media houses is that within the limit of what we have, we need to demonstrate to the people of Rivers State that we have the potential to deliver.
"Throughout my working career, I have found out that if you put in your best, reward comes. Sometimes it might not come from the angle you expect it. If you don't give, you will not get, and it translates to work. If you don't put in your best, divinity will not smile at you", the Commissioner concluded.
In all, the coolness of the wind of change currently blowing across the media in the State can be felt more in the charismatic manner in which the Commissioner presents it. The subtlety in his mannerism, which only portrays an in-depth knowledge and acceptance of the prevailing circumstance, but with a determination to develop, is one of the key qualities that have placed Pastor Paulinus Enyinda Nsirim as one who knows his onions in public communication. It also makes it clear enough that in this dispensation, only those who are ready to flow with the coolness of the breeze stand a chance to truly feel it.
Little wonder that serious minded Journalists in the State, both in the public and private sector, have consistently shown their readiness to be partner in the new development project of Rivers State.
Many have, in fact, expressed the belief that it is more in the manner of his delivery as a Commissioner than actually what he said, that seem to be making the difference. The only plausible explanation decipherable is the fact that having gone through the rank and file of media practice in the State, Pastor Nsirim, no doubt, knows the terrain and what it takes to make a difference.
Max-Alalibo is Special Assistant on Media to Rivers State Commissioner for Information & Communications.
Soibi Max-Alalibo

Uses And Abuses Of Generative Power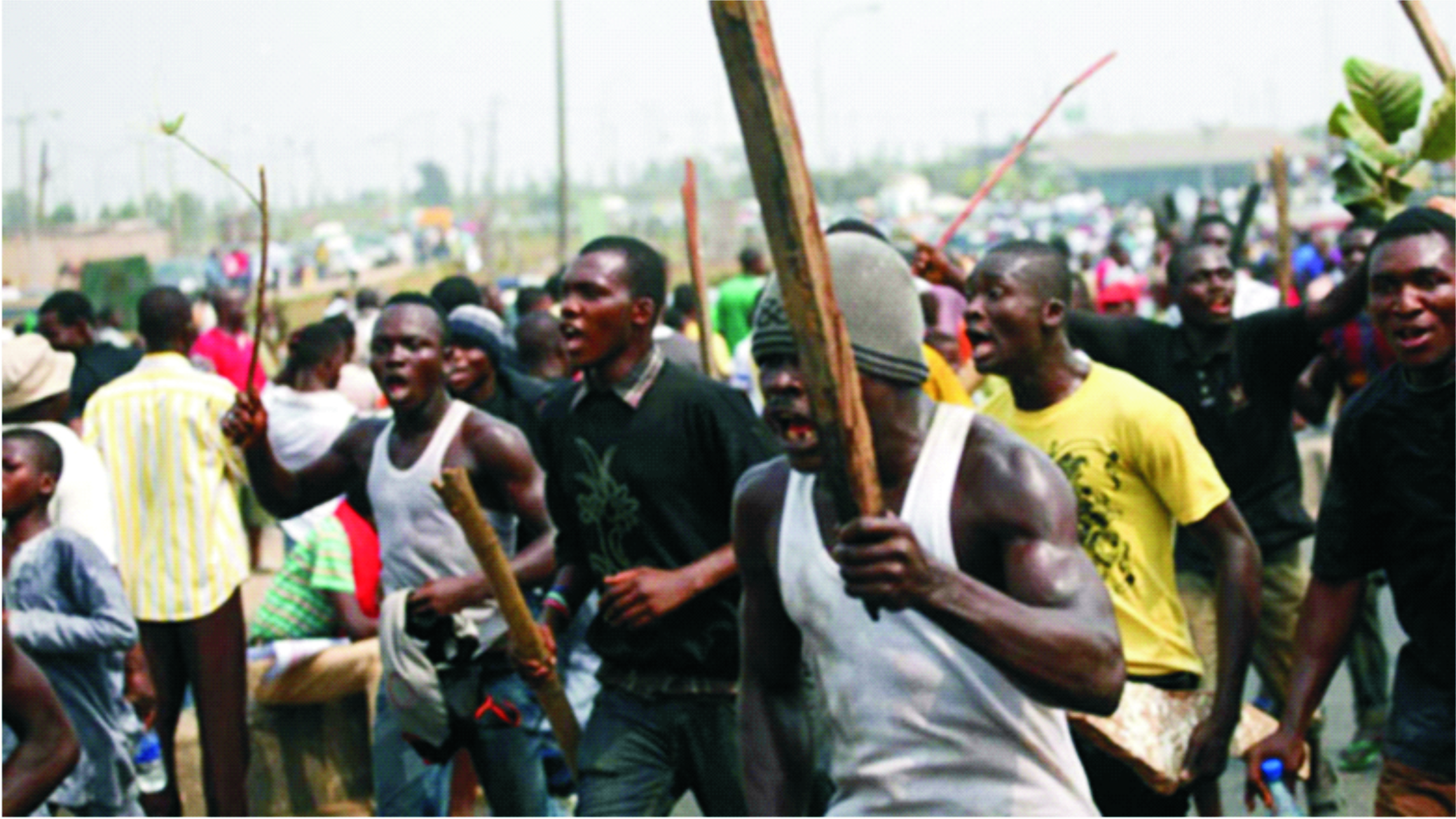 Increasing reported cases of sexual abuse of women, including young and immature females, must raise the concern of people of goodwill. Whatever explanations that may be given as being responsible for such incidents, there is a need that more light be thrown into the issue of generative power in humans. It is also needful to separate cases of rape from other sexual abuses such as indecent assaults, indecent dealings with young persons, pederasty, etc. Rape has to do with having a carnal knowledge of an adult female against her consent.
Generative power is different from and quite independent of the procreative instinct. Rather, it is the rising up of the urge for all that is ideal, noble and pure in a human being, shortly before adulthood. It is a deep inner impetus during the period of transition from adolescence to adulthood, urging the individual to free oneself from existing dark burdens. It is not only an urge to set an individual free from old encumbrances, but it is a spur to start adult life on a clean slate, to build up an ideal future.
The generative power is an all-embracing inner urge which is a vital life-belt serving as an impetus to make an individual rise up in every field of endeavour. It is accompanied by a determination to face life boldly, with a strong volition to redress the past and embark on the journey of life with a zeal to face challenges. Unfortunately, the impetus of that zeal or volition can grow damp and weak if an individual allows external factors and distractions to divert the urge into various ignoble channels.
From the religious angle, generative power has the task and the ability to give value-added spiritual impetus to earthly endeavours, thus helping the spirit in man to unfold fully for action. Throughout the life of an individual, the generative power remains like a ready ally to help in giving courage and incentive towards striving for an ideal life. The creative nature of this natural power urges and pushes the individual to engage in activities that would be beneficial for all humanity generally.
Generative power and Spirituality are close allies, and when they work together without hindrance, then we see the best in a human being. Being spiritual should be understood to mean having a deep inner feeling, a sensitivity, concern or empathy which appreciates and works towards the common good of collective humanity. Even while striving for personal benefit, spirituality often shows its nature in what is commonly known as love or concern for the well-being of fellow humans.
Spirituality has much to do with intuitive feeling or inner perception which goes beyond objective senses. It engenders an ardent wish to do something noble and helpful beyond self, for here and now. Such state of being expresses the nobility of the soul of an individual, as different from those who have little or no feeling about what happens to others as a result of their actions.
Despite several frustrating experiences and temptations, spirituality strives for a purity of inner being and feeling, such that the urge for nobility does not succumb to base actions. Like a tender, growing flower, spirituality is meant to be given keen attention to enable it to mature and soar gradually without hindrances. This vital turning point in spirituality occurs usually during the transitional period, between the age of 17 to 22 or thereabout, showing as youth restiveness.
It is also during this transitional period that sexuality awakens and reaches a climax. But sexuality and generative power are not the same. One is a physical passion or feeling having to do with the urge for procreation, while the other is an awakening spiritual power, longing for utilization. The procreative urge has to do with libido at a certain stage of maturity of the body and quite a natural process. The urge can be more in some adults than in others, but generally, it can be diverted and dissipated in sensual and ignoble manner. Many factors account for the high degree of the amative appetite as well as for its dissipation in an unideal way.
Sublimation and diversion of generative power
To suppress any natural urge is as wrong as it is to misuse or divert it into some definite channel for the purpose of vanity or popularity. Genuine love gives generative power unlimited scope to manifest in a most ideal manner; thus we find that domestic harmony adds value to a man's life and endeavours. To achieve some outstanding feat in life some people trade away their generative or amative power, for their desire or fame.
There are highly successful entrepreneurs, artists and other great achievers and performers who cannot be described as ideal partners in marriage or even as parents. Such one-sided success story cannot be described as ideal since the achievements are the results of sublimation. The story is more pathetic for those who, for purposes of earthly power and fame, go into some pact or alliance with some diabolical forces to acquire the means for great achievements. It happens often!
Some cases of abuse of women and children sexually, can arise from conditions given by some diabolical forces as pre-requisite for granting the desires of those who consult them. There have been cases of "clergy men" being asked by juggling fiends to take "pepper-soup" made with placenta of less than 24 hours after a woman had given birth. There had also been confessions by men given a condition of having carnal knowledge of insane women.
Sexual engagement is one outlet or means of expression of the generative power whose nobility lies in its combination with genuine love. In this sense, amative activity can be spiritualized, which can result in the incarnation of noble souls into the circle of such couples. But where lustful appetite is the driving goal, then there is an abuse in sexual relationship. It is for this reason that willing consent rather than force, becomes a decisive factor in rape cases.
A strong sexual drive in an individual is usually indicative of a strong, awakening spirituality, longing for useful application and utilization. It takes an ideal form when a genuine love is the basis for a union and ultimately geared towards inviting a noble soul into the union of the couple. The generative power is meant to be applied and utilized via sexual union towards spiritualization of human activities and engagements. Without such harmonious blend, sexuality can give love a misleading meaning, leading to abuses.
True concept of love embraces justice and loyalty and, therefore, genuine love would embrace loyalty such that relationship can be spiritualised. With such foundation, generative power drives individuals towards activities which add value to life and the society generally. A strong feeling of shame is an expression of spirituality, whose purpose is to prevent an individual from behaving like a beast.
Ways that generative power can be abused.
With the clarification that generative power is different from sexual instinct, it can also be stated that a mixture of the two is one principal way that distortion can arise in their expressions. A major purpose of the generative power is to spiritualise human activities and aspirations, thereby reducing burdens of guilts and enhancing salvation. But when lustful and bestial passions distort the purity of the generative energy, then there is an abuse. A situation where love is used as a bait for sex, there is an abuse.
Like every energy, generative power can be abused through channeling it into vanity and ego-driven activity, at the expense of other healthy human engagements or needs. An example has been cited where an achiever sacrifices sex or a fulfilling family life as the price for honour and fame. There are also situations where individuals, in alliance with some diabolical forces, sacrifice long-term peace of mind for a short-term glory. Like Lady Macbeth, there are women who become "unsexed" as the price for earthly power.
A normal human life is one that is balanced, healthy and fulfilling, where things are allowed to come and go the natural way. But humans can, in their vanity or ignorance, force conditions to alter through unnatural means. Dabbling into black magic through membership of various cults can result in the abuse of the generative power. Ranging from the intake of certain foods and substances, to engagement in some rituals, the blood can be affected and resulting in serious consequences which may not come immediately.
There are some deluded individuals who think that acquisition of hypnotic power by which means they can take undue advantage of others, is a great achievement. In such activities, the depletion of the generative power is involved, such that imbalances in personal account arises. Thus, what an individual withdraws or gains with one hand, gets repaid or lost with another hand. Those who rise in a meteoric manner, encounter a sunset in a similar but agonizing manner, where unnatural means are employed for fame.
Like a blank cheque, the generative power is a neutral energy by means of which an individual can navigate his destiny towards the light or darkness. Through cultivating and harbouring dark volition, aspirations and propensities, whether expressed in actions or not, an individual can draw close to dark realms of existence. Thus a link is established, through which channel the person can be a recipient of dark currents, pushing such person into dark deeds. This happens quite often!
Therefore, some of the actions which some people engage in, without knowing what pushed them into doing so, arise from the invisible threads or links which such persons had established with dark centres of energy. No doubt, there are numerous centres of energy by whose association or linkages individuals can become contaminated, thought-wise. Features of the generative power include the ability to create forms or entities not visible to physical eyes.
Such artificially created forms coalesce according to their identity or nature, as centres of energy, and become pollutants, infectious to humans. Increasing cases of sexual abnormalities and abuses arise from marauding activities of sensual thought-energy centres. Like vapour that condense and solidity at a definite temperature, lumps of energy centres hovering around humanity, fall like rain-drops.
Where the generating power is applied in the right and ennobling manner, it become a means of reducing the burdens on individuals and society as well as an instrument for positive changes. But where its principal purposes are mis-used and abused, a benevolent energy can produce malevolent results. We find such results in sexual abuses, criminal exploits and increasing association with malevolent forces through cultism, etc. Generative power works at its best via genuine love and noble volition.
Dr Amirize is a retired lecturer at the Rivers State University, Port Harcourt.
Bright Amirize

Addressing The National Questions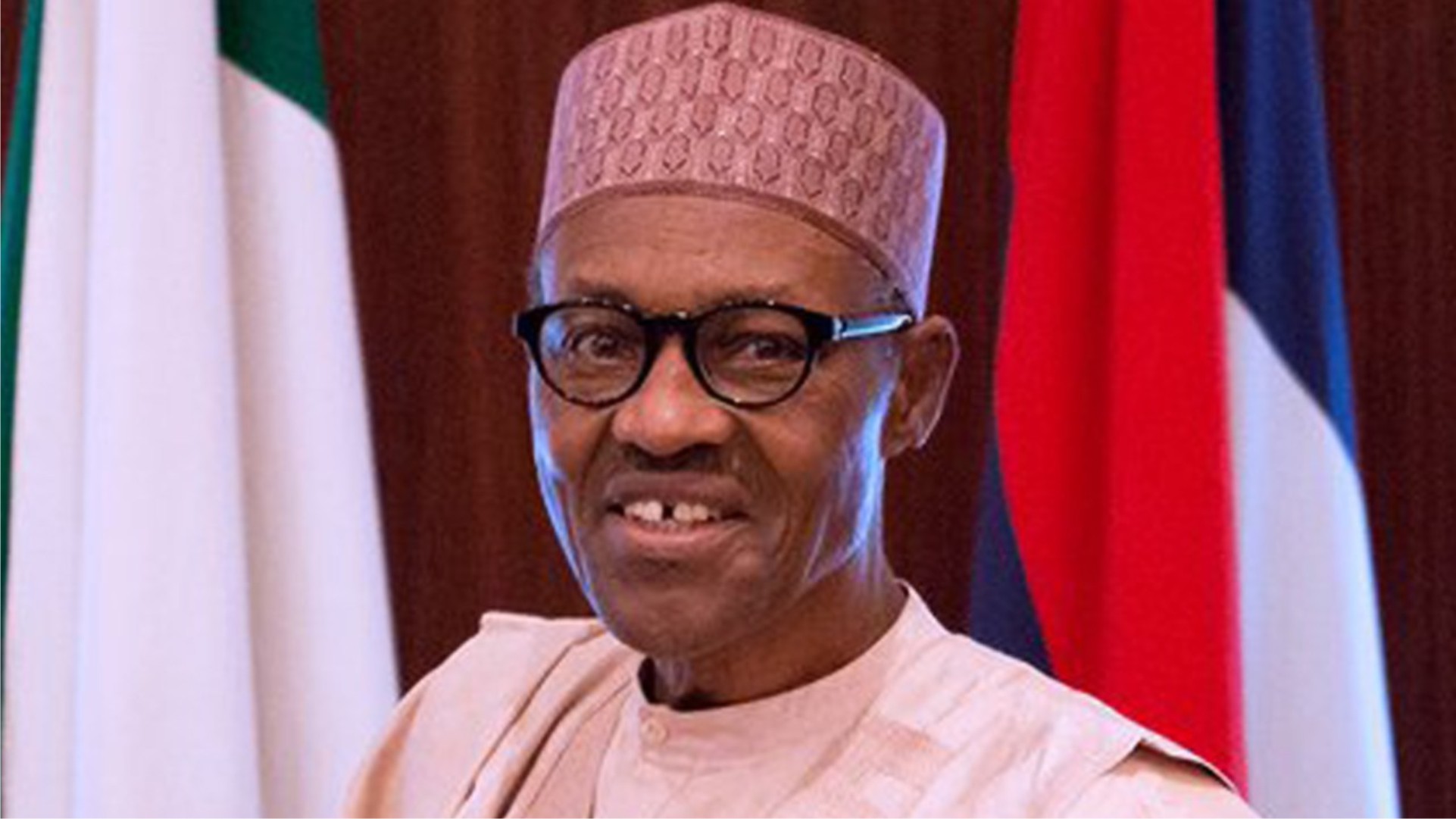 The National Question, as expressed in the past and in the words of Ade Ajayi, is "the perennial debate as to how to order the relations between the different ethnic, linguistic and cultural groupings so that they have the same rights and privileges, access to power and equitable share of national resources". In the past sixty years this central issue has given rise to several other questions, making it needful to talk about the National Questions now.
Marginalisation and fear of ethnic domination cannot be swept away as a non-existent issue in the Nigerian polity, whereby some ethnic groups can be described as vulnerable or "minority" and some others as strong or "domineering". In a situation where rivalries and competitions for the control of a nation's resources exist, and where the chief goal of the ruling groups is the acccumulation of wealth, surely groups that do not have strong political power would have fears of possible marginalization. Therefore, inequity in the access to resources, which political power can facilitate, is a vital issue in the national questions, especially with regards to how such inequity can be resolved.
Eteng Inya (1996) in his book titled Minority Rights Under Nigeria's Federal Structure, stated that: "The Northern dominance is reflected in the control of strategic positions in the public service, the military, virtually every other sector of the state's coercive institutions, supreme military council, judiciary, police, prisons, internal security, customs and immigrations, road safety corps, etc…" Late Chief Obafemi Awolowo had said long ago that "The present structure reinforces indigenous colonialism", with a number of other writers stating that Nigeria operates a very defective system which would face serious danger of survival.
Census controversies have been with us as nation, since 1963, with hints and suggestions of glaring fraud and inflation of figures, all of which have remained unresolved as national questions. In the words of Wole Soyinka: "Regions that have been fraudulently allocated representational figures in legislative chambers on the basis of phantom population or geographical size, even where the actual size of the peopled and cultivated space is inversely proportionate to population- must be trimmed down to their truthful numbers".
With population being a key factor in resources sharing and representation, and with the constitution of the nation being described as " Centralism writ large", it is obvious that there are issues that need to be resolved, rather than swept aside. One of the factors which contributed towards the first military coup in Nigeria, 1966, was the 1963 national census whose figures and controversies added fuel to growing tensions across the country. Other similar projects or exercises meant to ascertain the accurate number of people in Nigeria were also shrouded in controversies. Even the National Identity card issue is still incomplete, with many questions yet unanswered.
Revenue Sharing and Allocation and the criteria or formula for the disbursement of funds to the various tiers of government are issues which raise several questions. A political Bureau set up in 1987 to work out a political blueprint for Nigeria observed in its report that the allocation and sharing of revenue have been among the most contentious and controversial issues in the nation's political history.
In 1980 an Okigbo Presidential Commission did recommend 53 percent for federal government, but later increased to 55 percent. State governments had 30 percent and 10 percent for local governments. Decree No 49 of 1989 established the National Revenue Mobilisation, Allocation and Fiscal Commission, with mandate to mobilize and review public sector revenue disbursement, etc. Fiscal federalism is still unresolved.
It is noteworthy that during the era of military intervention in Nigerian politics, there were scrambles for the creation of states, behind which was the desire to benefit from the proverbial national cake. Revenue allocation to states were based on the following criteria or principles, namely: population, national minimum standard for national integration, social development factors etc. there were emphases on equality of states, land mass and terrain and special funds.
Some state governments were notable to generate enough revenue internally and depended on allocations from the federal government. Only few states were self-supporting financially. Revenue allocation and sharing issues are contentious.
Niger Delta and Mineral Resources Issues
Late Chief Bola Ige (SAN) in a lecture organized by Ibadan Chamber of Commerce and reported in TELL Magazine of April 9, 1999 was quoted as saying: "All Nigerians are thieves, stealing the property of the Niger Delta. Nigerians have stolen the treasure of the Niger Delta people and if care is not taken, we will face the wrath of God, because, it is a sin to continue to plunder the resources of the people".
During the era of military rule, there were clear efforts to repress agitations in the Niger Delta zone which culminated in the "incredible bestiality shown by the Nigerian state in killing Ken Saro-Wiwa".
The Ogoni issue brought to light the National question, with specific reference to the production and distribution of wealth; distribution of liberties and powers. It was obvious that internal and external powers were at play in the efforts of the people of Ogoni to raise the issue of resource control in Nigeria.
Among powerful interest groups that saw to it that the issue of resource control was nipped in the bud were the Nigerian military and multinational oil giants operating in Nigeria. The Committee for the Defence of Human Rights (CDHR) expressed the view that "the rampant manipulation, intimidation and bribing of witnesses by prosecution, hostility of the tribunal to the defence counsels and their applications and the indecent and barbaric assault and brutality directed by police and other security personnel against defence attorneys and relatives of the accused, pointed to a premeditated plot to simply murder Saro-Wiwa and the other eight Ogoni leaders".
Obviously, the Ogoni struggle, the death of Ken Saro-Wiwa and other efforts to raise the issue of resources control and the rights of the Niger Delta people, were deliberately suppressed, the purpose of such suppressions through various clever means, was to intimidate and put fear in the minds of any other groups that may wish to embark on agitation for resource control. The Niger Delta and mineral resources, issues remain questions which the Nigerian nation must address.
True Federalism.
The constitution which the military handed to Nigerians in 1999 is far from being described as a truly federalist one. It is noteworthy that the elections organised by the military as a part of its disengagement from politics took place without the constitution being made public. Expectedly, the military made sure that its interests would not in any way be jeopardised, and that the civilians that would take over from them would be good partners in good business.
Having tasted political power in government for a longtime, the military politicians were sensible enough to make elaborate and tactical provisions for themselves and their future. They are men of wits!
When Nigerians rejected the introduction of a diarchy whereby soldiers and civilians would participate in governance, the out-going military team handed Nigerians a constitution designed by them. Parallel or invisible government, cabal or mafia, etc, are not formed on principles or ideologies but on the basis of profitability.
Let us hear Wole soyinka's opinion of what the military put in place for their self-preservation: "The wages, allowances, perquisites, fringe benefits, travel allowances, living allowances, illness and coffin allowances, servants' allowances, furniture, toilet and air-freshener allowances etc, that the legislators voted for themselves in validation of their roles as torchbearers of democracy constitute, till today, the most insensate apportionment of a nation's resources that we have encountered in this nationfor decades".
Monetisation of politics was the outcome of military disengagement from power, with a strategy of making the National Assembly a formidable power-point to maintain the status-quo. With such obscene allowances for law makers, coupled with the composition and the manner of getting to the senate, it was obvious that politics had been monetized, as an exclusive venture for moneybags only. Thus Nigerian political economy took a new shape..
In other words, what would appear to be democracy was indeed a combination of diarchy and oligarchy, whereby only money-bags would be eligible and god-father phenomenon and patronage became the means of access into politics and resources.
Corruption and other abnormalities that go with money-politics also became part of the political culture inherited from the military. Rather than fascism and brute force which are associated with the military, patriotism became undermined and replaced by a cult-like system of governance. A late former president spelt if out: "If you cannot beat them, join them".
Unstable economy usually results from a corrupt, monetized and cult-like political system which becomes an exclusive club of patrons, money bags and rent collectors. With the masses feeling short-changed, productivity and patriotism would diminish with the attendant result of growing division and apathy in the society. Where the masses wonder if they have a government that cares, everybody would focus on taking his destiny in his own hands. The economy would suffer, crime rate would be high and corruption the order of the day.
Exclusionary politics whereby a section of the nation feels excluded, shortchanged or sidelined in the enjoyment of the dividends of a democratic system, the result would affect morale, productivity and the economy. A government cannot fight corruption, poverty and insecurity successfully without confronting the root causes of these anormalies. In the opinion of the Niger Delta people, a government should show genuine concern for the people, rather than get fixated on oil revenue coming from oil in their land.
Fulanisation and Islamisation issues should not be regarded as trite questions that can be waved away. From time to time many Nigerians have raised the issue of an old statement credited to late Sir Ahmadu Bello, the Sarduana of Sokoto. It goes thus: "The new nation called Nigeria should be an estate from our great-grand father Othoman Dan Fodio. We must ruthlessly prevent a change of power. We must use the minorities of the North as willing tools, and the South as conquered territories and never allow them to have control of their future". What a prophetic injunction!
Is it not possible that a section of this country still holds the idea that they are mere Nigerians than other? If not by utterances, at least by actions, a number of persons had in the past shown evidence of being influenced or guided by the above quoted statement of a Northern leader. The Boko Haram issue is also shrouded in a number of speculations, whereby anyone would wonder what exactly is the ultimate motive or demand of that terrorist machine. Isreligious extremism not being coopted into politics?
If we add the issue of cattle qrazers and the Ruga project, any honest Nigerian would wonder if some authorities are not taking Nigerians for suckers. To mix governance with religion cannot be described as an attribute of a democracy. Growing culture of impunity and mendacity are not attributes of true democracy. There are questions begging for answers.
Dr. Amirize is a retired lecturer at the Rivers State University, Port Harcourt.
By: Bright Amirize