Aso ebi: Gate Pass To Social Gatherings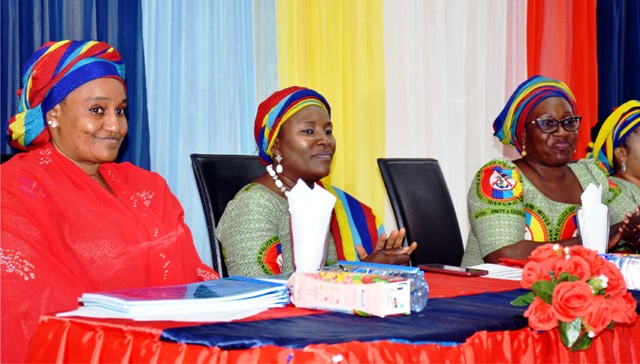 A popular Yoruba adage says, "Eni o wo ankara o je semo" meaning:  the guest who does not wear uniform fabrics, popularly called 'Aso ebi' will not eat at the social gathering the fabric is meant to celebrate.
'Aso ebi', usually worn by family members  and friends at ceremonies, has in contemporary times,  become the gate pass to social events such as weddings, burials, harvests, ordination of religious leaders, political rallies and campaigns in Nigeria. It gives a sense of belonging to those who adorn them during the events. It equally makes the celebrator to feel loved and important.
According to Wikipedia, 'Aso ebi' is a uniform-attire traditionally worn in Nigeria and in some other West African countries as an indicator of cooperation and solidarity during ceremonies and festive periods.  `Aso ebi' can be made with Ankara, Lace, 'Aso oke' (hand woven fabrics), Damask, George, `atiku', `Senator', and a host of others materials for both men and women.
The prices of these fabrics range from N500 per pack to N150,000 depending on the class, status and taste of the celebrator. They are mostly sewn in native blouse and wrapper/skirt or gown for women and native shirt and trousers/wrapper and even 'agbada' for men.
'Aso ebi' adds beauty, colour and glamour and grandeur to events.
Analysts note that guests who wear 'Aso ebi' to social functions are usually believed to have directly or indirectly contributed to the success of such functions.
They also argue that those determined to identify with a celebrator through adorning of 'Aso ebi' often do not mind the quality or market value of the fabric.
According to analysts, a guest who refuses to adorn 'Aso ebi' may receive cold reception especially from ushers at the event no matter how highly placed or influential he may be.
Thus, most guests purchase 'Aso ebi' and appear in them on the day of the events, whether convenient or not,  just to fulfill all righteousness, since they are not likely to wear them after that day.
It is also believed that some people see the purchasing of these outfits as an opportunity to acquire more clothes as they may not have the time to go to markets to buy fabrics.
A fashion designer, Mrs Seun Olujide, says an average of 10 ladies send 'Aso ebi' to her shop for sewing weekly because of one event or the other.
"This keeps us busy, helps us to hone our designing skills, and deepens our mastery of the art while we make a living from it.
"When our clients wear their fabrics, it gives them a sense of belonging when they get to the event venue because no one likes to feel left out. We are also fulfilled as fashion designers when our clients bring us commendation from their friends and admirers about our works.
"Personally, when I attend a wedding in 'Aso ebi', it increases my confidence. I don't feel like outcast or someone who does not want to support her friend or family member," she says.
Mr Ojo Ogidi, however, notes that some people exploit 'Aso ebi' buyers by selling to them at high prices, noting that this makes such people unable to sell more packs of   `Aso ebi' because some intending buyers would have carried out market survey and observed the exploitation.
"To beat such pranks, two or more potential buyers will   jointly buy just a set, instead of the individuals buying a set each,'' he argues.
A civil servant, Mr Funmi Ajayi, says she teamed up with four others and bought a set of lace materials for a wedding which the event host sold at a skyrocketing price.
"We decided to buy a set and share it among ourselves. Each of us gave to our fashion designer who combined it with other matching fabrics and sewed.
"Our host gave us a single gift which we gave to the oldest among us. By doing so, we contributed to the success of the wedding and were accorded the same recognition at the reception as others who bought and wore the full set of the lace material,'' Ajayi says.
Mrs Boluwatife Alabi of April Fabrics, Lagos, is of the opinion that an event without 'Aso ebi' is incomplete.
"What is a wedding without the 'Aso ebi' ladies? What is a celebration of life without friends and family members cladding in `Aso ebi' of various materials and styles?
"I make it a point of duty to select the best fabrics for my clients because the more colourful the fabrics, the more colourful the event will be,'' the fabrics seller argues.
She explains that 'Aso ebi' sellers add a little amount to the market price of the fabrics to cover the cost of souvenirs to be given to guests.
"I am aware of instances where certain amount are added to the cost price by organisers, but that is to cover for souvenirs that will be distributed to guests during the function."
A student, Miss Itunu Asamany, believes that 'Aso ebi' is vital to social functions as it serves as a means of identification with age mates, relatives, groups or friends.
"It always makes such events beautiful, colourful and well organised. The bride during her wedding will be able to identify her friends and close relatives by what they wear,'' she says.
Asamany, however, condemns charging of outrageous prices for 'Aso ebi' by some celebrators. She is convinced that the high prices are exploitative and can discourage many potential `aso-ebi' buyers.
"Some people go as far as adding 30 per cent of the cost price to the selling price; this is not fair at all.
"I won't break a bank to please my friend. If the selling price of the 'Aso ebi' is beyond my budget, I will not buy it but go for what is within my power."
However, a trader, Mr Koko Adeola, has a different view. He says he will not mind spending a huge amount of money on 'Aso ebi' for close friends but won't bother doing so for an acquaintance.
"I will not buy an expensive "Aso ebi'' from someone who is just an acquaintance. The level of relationship I have with you will determine whether I will attend your function in `Aso ebi'. A major advantage of 'Aso ebi' is that it helps to identify invited guests from those who gate-crashed,'' he says.
He observes that 'Aso ebi' is less expensive for men. "Men are lucky when it comes to buying 'Aso ebi' because, many times, all they need to buy is just the cap which may not cost more than N500.''
A businesswoman, Ada Mbah, is worried that 'Aso ebi' can breed unhealthy rivalry between families, especially, during entertainment and sharing of gifts at events.
"Why should  the family and friends of the groom be refused food and drinks because they are wearing a different fabric ('Aso ebi') from those of the bride?
"I attended an event without wearing the 'Aso ebi' and I was told that only people with the uniform would be entertained and given gifts.
"I was embarrassed because I bought the fabric but did not wear it to that particular occasion. I really felt bad because I was addressed very rudely and treated like outcast.
Mbah's friend, Deborah Ige, is of the opinion that a guest can still be treated badly even when wearing Aso ebi. She recalls when she was ignored during entertainment at a ceremony even with her 'Aso ebi'.
He says: "I bought the fabric for the event, but when it was time for entertainment, I only got a bottle of water.''
According to her, getting the required attention during social gatherings with or without 'Aso ebi' will depend on planning.
"There are instances where the population of the guests is  more than what the host has budgeted for; he or she will  resort to rationing foods and drinks,'' she argues.
A marketer,  Mr Joseph Omojola,  is of the opinion that since 'Aso ebi' has become the trending gate pass to events whether secular or religious, there is the need for more security consciousness to ensure that criminal elements do not disguise as family members or friends by wearing the 'Aso ebi'.
Analysts are convinced that wearing 'Aso ebi' is a major way of promoting African culture, and if well managed, will reduce foreign influence on Africans' dressing.
They suggest that African governments should do more to promote local production of the indigenous fabrics at affordable costs and consider using them for school uniforms and office wears on certain days of the week.
Onijala writes for News Agency of Nigeria.
Busayo Onijala

Rape, Assault Allegation: NAWOJ Wants Unbiased Investigation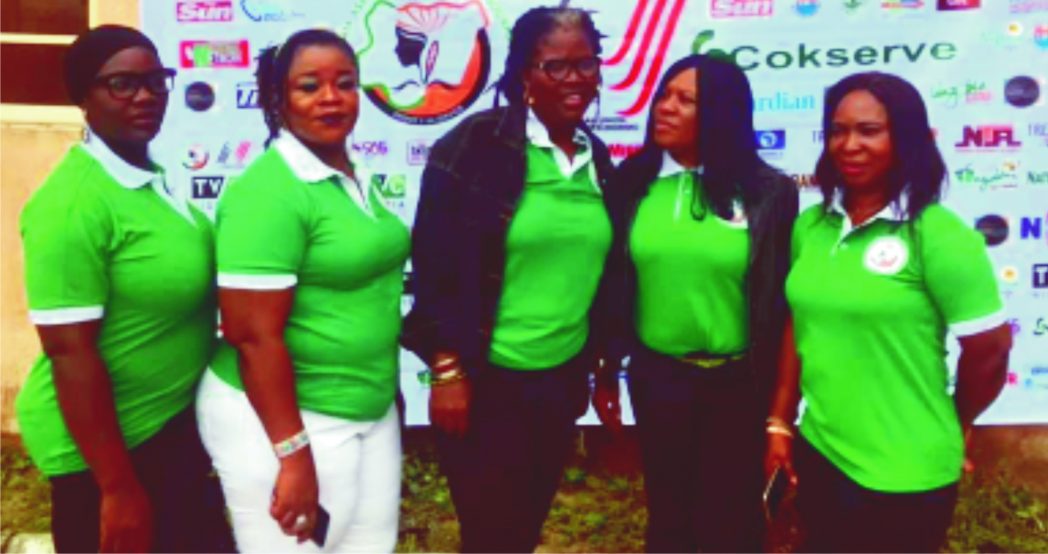 The Nigeria Association of Women Journalists (NAWOJ) has called on the Kogi State Government to ensure accelerated and unbiased investigation of the alleged act of assault and rape committed by the state's Commissioner for Water Resources, Mr Abdumumuni Danga.
The association made the call in a statement signed by its National President, Mrs Ifeyinwa Omowole, in Abuja, and made available to The Tide, last Monday
It would be recalled that in a video, which had gone viral on social media recently, a beauty queen, Elizabeth Oyeniyi, alleged that Danga abducted, assaulted and forcefully had sex with her over a Facebook post.
According to the victim, she had earlier appealed to the commissioner to assist his family member, who is also a friend of the victim, on her Facebook wall in the wake of the COVID-19 pandemic lockdown.
Oyeniyi, however, explained that the commissioner got enraged with the post and ordered some boys to pick her and his sister from Okene to Lokoja where the commissioner personally flogged them and raped her.
She further alleged that her phone was smashed and the commissioner intimidated her to recant her Facebook claims through a make-believe video in which she apologised and spoke nicely of him.
Although, the state governor has reportedly suspended the commissioner and ordered an investigation into the matter, human rights organisations, civil society groups, including the National Youth Council of Nigeria (NYCN), have all called for justice.
However, NAWOJ in its statement, urged Kogi State Governor, Alhaji Yahaya Bello, to ensure that objective and unbiased investigation is carried out promptly on the allegation and the accused adequately punished, if found guilty.
"While the media is awash with false information that the commissioner had been suspended, NAWOJ reliably learnt that the commissioner was yet to be suspended and no punishment had been meted out to him.
"Although a probe has been initiated by the state Governor, Yahaya Bello, NAWOJ wishes to urge the panel and the governor to fast-track the probe and not unduly delay it.
"It is worthy of note that many days after this allegation, the said commissioner is yet to deny the allegation against him, pointing to the fact that he may be guilty as alleged.
"NAWOJ also notes that although the victim has already indicated interest to seek legal redress, the onus still lies on the state government, if it is not complicit, to take a decisive action against the erring commissioner.
"Governor Yahaya Bello must take a clear stance to be against violence and assault on women by taking a decisive action against the commissioner, an action that would serve as a deterrent to others with similar traits," the statement read in part.
The association, therefore, called on the state governor to ensure that the accused is made to step-down as a public office holder so that he does not intimidate the victim or her family.
It added that other women groups and lawyers would be rallied to ensure that Oyeniyi gets justice.
"We can no longer have people in authority who should be custodians of the law breaking same laws with impunity and yet attempting to hold onto supposedly honourable positions," it stated.
Stories by Susan Serekara-Nwikhana

COVID-19: Women Journalists Urge Gender-Sensitive Approach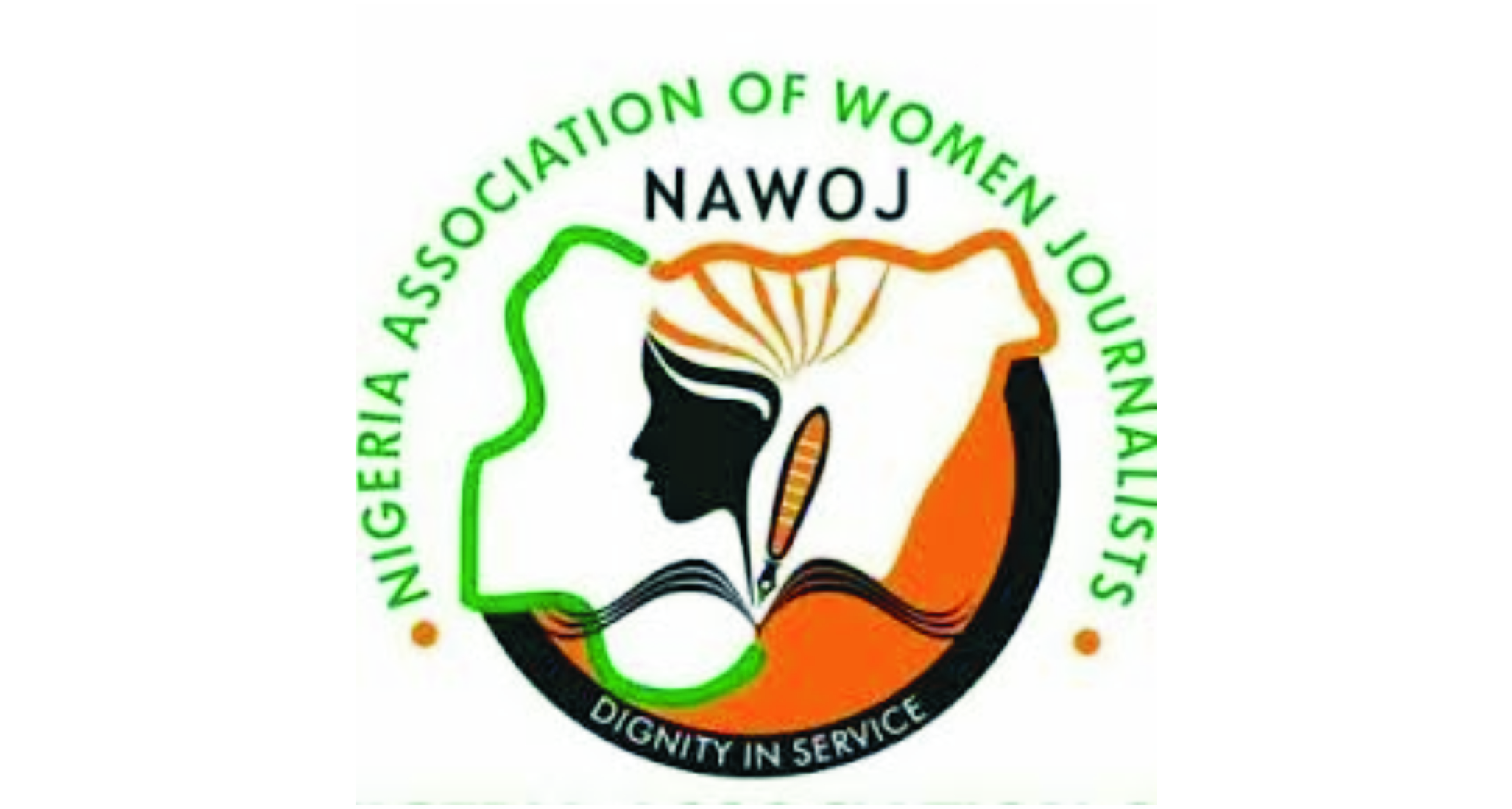 The Rivers State chapter of the Nigeria Association of Women Journalists (NAWOJ), has called for the implem-entation of a gender-sensitive approach in the management of the efforts to contain Coronavirus in the state.
A statement by the state Coordinator of NAWOJ, Mrs Lilian Okonkwo-Ogabu, in Port Harcourt, argued that such policy should make adequate provisions for women participation in the process, particularly because women play critical role in the affairs of society.
The statement reads, "During situations like the COVID-19 pandemic, women make essential contributions as leaders and frontline responders.
"But they are also hit harder by the health, economic and social impacts of the novel outbreak.
"At this time, there is no doubt that women are at increased risk of infection, domestic violence and loss of livelihoods, and have less access to sexual and reproductive healthcare services as healthcare systems become overstretched.
"As advocates for gender equality, the health and rights of girls and women, NAWOJ in Rivers State calls on multinationals, government at all levels, humanitarian organizations and well-meaning individuals to apply gender lens to all COVID-19 responses, having in mind that women are playing outsized role responding to COVID-19 as frontline healthcare workers, media workers, caregivers at home and as mobilizers in their communities, and as such, more vulnerable.
"While the pandemic lasts, NAWOJ Rivers State is of the view that if we truly want to deliver health, wellbeing and dignity for all, girls and women must be at the centre in the emergency responses or palliative delivery.
"Above all, let's be safe by taking precautions, be smart by staying informed, and finally, be kind by supporting each other", she added.

Stakeholders Reflect On Women's Day Celebration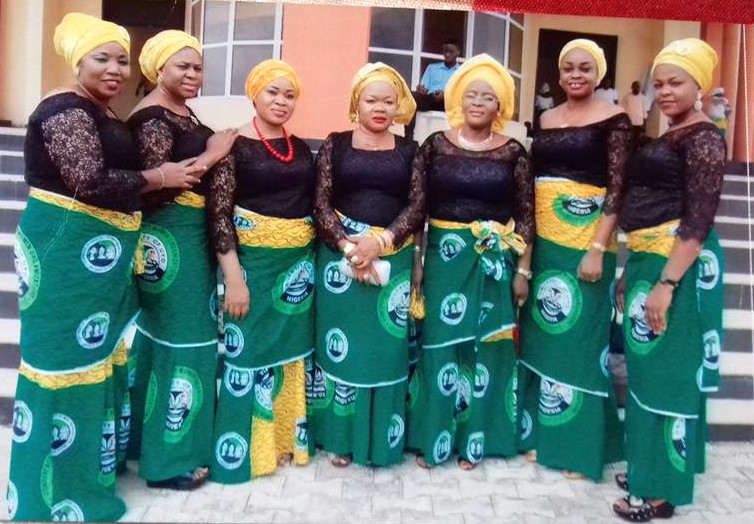 All over the world International Women's Day celebrated on the 8th of March every year, as a focal point in the movement for women's rights. The Executive Director of Our Lady of Perpetual Help Initiative, Loretta Ahuokpeme, identifies this day as one dedicated to honoring the achievements of women across the globe in the social, economic, cultural, and political spheres throughout history.
For her, it is typically a day for women from different backgrounds and cultures to come together to fight for gender equal opportunity, access and women's rights. "Gender parity is a statistical measure that looks at women and men through their income, education, and work hours, among other points.
" This sociological matrix helps researchers understand how society is progressing or retrogressing in specific areas. It's also an important tool for policy makers striving towards equal opportunities and access."
Of course, the global celebration of International Women's Day is a time for reflection on how far women have come, advocacy for what is still needed, and action to continue breaking down barriers. With over a century of history, IWD is a growing movement centered on unity and strength.
And that strength can be drawn from Women supporting their kind in all facets of life. Be it in farm work, health related matters, technology, homes, religion, workplaces, business and above all, representations in communities, local government, states and national decision making levels. Women have always been known to stick together over the years. What changed along the line?
Women have very strong social ties and a mind to achieve anything they agree to do which is why we must work together to eliminate all forms of discrimination, marginalisation and segregation against us and exclusion of women in peace building.
Violence against women is real and women are the drivers of this violence by keeping quiet in the face of such acts or supporting and insisting that those activities be carried out to the latter. Men made these cultural and traditional laws and policies and women are the custodian and drivers of them. From harmful widowhood practices, early marriage, female genital mutilation, to rape, gender discrimination in homes
For us to achieve gender equal opportunities and access, we must stand together by believing in the same things and working towards the elimination of all cultural, religious and social harmful activities towards women. We must promote women representation in all fronts because it is only women that can present women issues better and press that our issues be given serious attention.
Women at the rural areas must be adequately engaged and advocated to for the desired effects and impact. Laws, conventions and policies must be broken down and translated into local dialects and explained to all for women to understand how our roles have to be improved and to men for them to understand the laws against those harmful practices.
Women Political aspirants must advocate to other women in position of authorities as well as women in business who can give financial backing to their aspirations and ambitions. We must also start thinking about crowdfunding and sourcing for our women political aspirants who are genuinely ready to serve. Women in Politics and positions of authority must also adopt women mentees so that at the end of their tenures or when they expire by way of natural end, there will be people walking into their shoes to take over and continue from where they stopped.
For the Chairperson, Nigeria Association of Women Journalists (NAWOJ), Rivers State Chapter, Mrs Lilian Ogabu-Okonkwo, this year's international women's day which marks 25 years of Beijing Declaration and action, is the most progressive roadmap for the empowerment of women and girls everywhere .
It also marks the 5 years milestone in the drive to achieve the Sustainable Development Goals (SDGs) adopted in 2015 and the 20th anniversary of the adoption of the United Nations Security Council Resolution UNSCR1325 on Women Peace and Security adopted in 2000.
Reacting to this years theme; "I am Generation Equality: Realizing Women's Right, she said there is need for everyone to galvanize efforts to mobilize nation and global action as to achieve gender equality and human rights of all women and girls.
Okonkwo pointed out that the celebration is used to reflect on progress made by women as well as to call for change and celebrate acts of courage and determination by ordinary women who have played extraordinary roles in life.
However, she regretted that despite all moves, achievement is yet to be recorded in the 12 critical areas of concern of the Beijing platform for action, adding that real change has been agonizingly slow for the majority of women and children.
In all, the Executive Director, Kebetkache Women Development and Resource Centre , sees the "need for women at all levels, including the top, to change the dynamics, reshape the conversation, and make sure women's voices are heard and heeded to, not overlooked and ignored."
Okonkwo believes that for positive change to be achieved, every woman ought to break barriers, smashe stereotypes, disrupts the system and speak up for equality, demands justice and fights for human rights, among others.
By: Susan Serekara-Nwikhana