Wazobia Market Organises Victory Party For Wike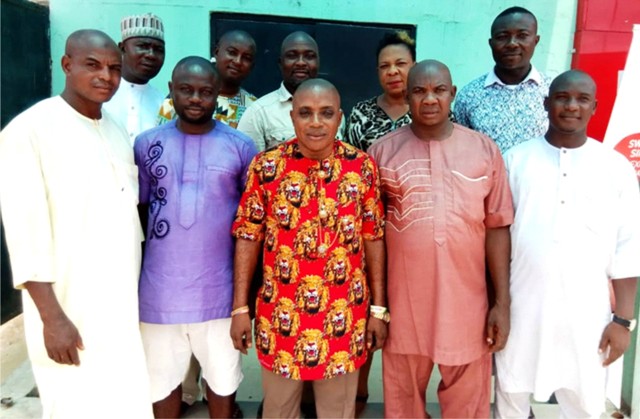 Wazobia Market, situated at Eleme Junction near Agofure Park, Rumuokwurusi in Obio/ Akpor Local Government Area of Rivers State, last Tuesday organised a victory
party to celebrate the reelection of the governor of Rivers State, Chief Nyesom Wike in the 2019 General Elections.
Speaking at the sideline of the event, the Chairman of Wazobia Marekt, Chief Hope Utchay said that members of the market are happy that Governor Wike was re-elected and so decided to hold the victory party to celebrate it.
He said that members ofWazobia Market supported Wike's re-election, saying that no les than four thousand persons do business in the market.
Utchay who is also chairman of the Forum of former Councillors and Supervisors in Obio/ Akpor Local Government Area said that those who do business in the market are from Eastern and Northern Nigeria among other parts in the country, adding that they all supported the re-election of Governor Wike.
He said that projects executed by Governor Wike impacted on the lives of northerners and other non-indigenes residing in Rivers State.
Utchay said: "The Wazobia Market is organizing a victory party for Governor Wike and I can say we are the first market in Rivers State who are celebrating his victory and appreciating him. Governor Nyesom Wike has done so many projects in Rivers State which the northerners and other non-indigenes who dwell in Rivers State have also benefitted" .
He thanked the people of the state and non-indigenes for supporting Governor Wike to victory in this year's general elections.
Meanwhile, the Chairman of Wazobia Market has appealed to the Rivers State Government to check the activities of illegal revenue collectors in the market and other markets in the state.
He also appealed to the Rivers State Government and Obio/ Akpor local government Council to take action on those who sell goods on a tarred road in Eleme Junction.
Also speaking, the Vice-Chairman of Wazobia Market, Alhaji Auwalu Iliyasu, said that members of Wazobia Marekt are happy that Governor Wike won the governorship election in the state.
On her part, the Chairlady of Wazobia Market, Ifeoma Nwankwo expressed confidence that Governor Wike will govern the state very well even in his second term.
The Secretary of the market, Lawal Dauda, who also spoke said that members of the Market are pleased with Governor Wike's victory and wished him success in his new administration.
He appealed to Governor Wike to continue to carry out projects and also provide security and financial assistance for markets in the state.
Abaribe, Other Senators In Crossfire Over 2020 Budget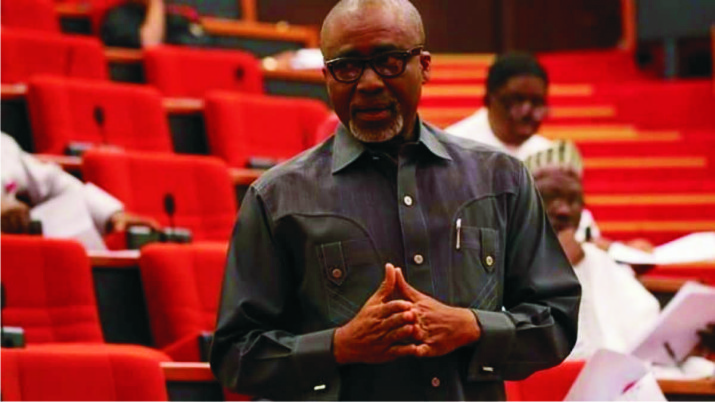 As Senators began the N10.33 trillion budget debate on Wednesday, there were different opinions on the viability of the budget by lawmakers who tried to tag the Appropriation based on their own different perspectives.
Minority Leader of the Senate, Enyinnaya Abaribe while 'firing' the budget said that so many things which could not be obviously achieved were put together in the budget.
"Very many things were put and jumbled together: budget of fiscal consolidation, investing in critical infrastructure and so forth."
"In other words, putting everything together like that reminds us of what Shakespeare said: a tale full of sound and fury signifying nothing."
This, however, did not go down well with the Senate President, Dr Ahmad Ibrahim Lawan who insisted that he should have concentrated on the contents of the budget rather than taking the chambers through a literature class.
"Minority leader, this is not a literature class and I want to appeal that you talk on what was read in the budget speech."
Senate later raised concerns about securing loans and other issues, which paved way for the Minority leader to speak on.
Abaribe continued, saying the budget was that of taxation rather than consolidation.
"I want to suggest a name to those who wrote this speech for Mr. President, that this is nothing but a budget of taxation. It is a budget that is based on taxation. It's based on 7.5 per cent increase in VAT, based on several other increases.
"Senate President, Senate leader, Senator Yahaya Abdullahi has helped us in his lead debate on how the Federal Government intended to secure loans in order to shore up the budget deficit while faulting the development.
"I want to mention that the biggest loan we have is the fact that, how would you talk about job creation when you do not invest in what will create jobs?
"Debt servicing as a component is higher than capital expenditure. 2trn for capital expenditure, 2.4trn for debt servicing.
The projected growth that they put in the budget was 1.9 per cent, less than the population growth of 2.6 per cent. So, if we look at it globally, we are still struggling.
"We may have to take over and direct the economic policy of this government. having seen that they have not done anything and they have failed.
"Two assumptions are critical for this government. First, the assumption on oil prices. I know that our people were happy when there seem to be a little problem in the middle east with Iran which will lead to a spike in the oil price but that seems to have gone down which means that our projection for the cost of oil may also be off the mark."
"Second one is our projection for the production levels daily. Last year, the average production level was 1.8m BPD. Why don't we just keep it there? Why must we go up to 2.1 only to be disappointed at the end of the day?
"I know that you have promised the executive that we are going to work very well with the executive to produce the budget, but I plead with my colleagues to look at the facts. You can't run away from facts.
"The facts here is that this is not a sustainable budget. If we need to change, we must be able to look at the critical fundamentals of this budget speech and make adjustments as due."
Senate President insisted that the Minority leader was inaccurate in his statistical presentations.
Similarly, some lawmakers of the opposition Peoples Democratic Party, PDP, maintained that the figure was bogusly put together by the executive without taking the nation's dwindling revenue into consideration.
Speaking at a press conference after plenary, Spokesman of the Senate, Senator Adedayo Adeyeye said the nation has the best budget put together for 2020.
He said what transpired on the floor was in line with different perspectives of seeing things by people while describing the budget as "budget of consolidation."
Lawmaker Advises AAC Candidate Against Appealing Tribunal Judgement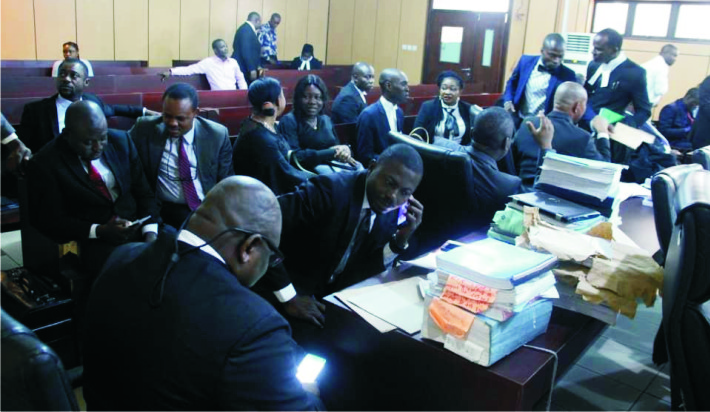 A lawmaker, Hon. Kelechi Nwogu said it would be a waste of time for the Governorship candidate of the African Action Congress (AAC), Biokpomabo Awara, to appeal the Tribunal ruling which upheld the election of Governor Nyesom Wike.
Recall that Engr Awara has said he will appeal the judgment after the Rivers State Election Petition Tribunal ruled in favour of Wike.
Nwogu who represents Omuma Constituency in the Rivers State House of Assembly said Governor Wike's victory at the tribunal did not come to him as a surprise; saying there was no way Engr.  Awara would have won the election when he barely campaigned.
"Some things are not right. Somebody purportedly think he is interested to contest election on Thursday, only for him to come out on Friday and make announcement that he was going to  contest election, and on Saturday you want the Independent National Electoral Commission (INEC) to declare you winner.
"You didn't campaign for the election. You had no manifesto and you just want to be declared winner. The candidate we know in that election is Chief Barr. Nyesom Wike," Nwogu stated.
He further said, "What did Awara tell Rivers people he was going to do for them to vote for him? Going to Appeal or the Supreme Court is a mere waste of time.
"If the sun in the morning and the sun in afternoon could not dry your clothes, the one in the evening will also not dry your clothes," Hon. Nwogu said.
Dennis Naku
Youths, Students Hail Wike's Tribunal Victory
A group, New Rivers Vision Youths and Students, has called on opposition parties that lost their case at the Election Petition Tribunal to put the State first above personal interest.
Director General of the Group, Chimzi Ihunwo who made the call during a chat with newsmen in Port Harcourt, commended the Judiciary for what he described as 'its unbiased ruling on the matter.
Ihunwo called on Governor Nyesom Wike not to be distracted but to continue offering good governance to the people, noting power comes from God.
"His (Wike's) victory shows that it is only God that chooses leaders and Governor Wike is God sent to the people of Rivers State. We are happy and we give God the glory.
"We urged other political parties and candidates from other divides to work with him to move our dear state forward and see how best possible to put Rivers State on the global map," Ihunwo stated.
He lauded Governor Wike for his continued support to students, even as he called on the youths and students to reciprocate the gesture by being steadfast in their support.
"We thank the Governor for what he has been doing for the students community and we call on him to continue in his developmental strides.
"We also urge the youths and students to expect the best to come from the Rivers State Government," the Director General, New Rivers Vision Youths and Students said.
Dennis Naku