Prison Congestion In Nigeria: Matters Arising
Prisons are public correctional institutions established by government where inmates — both suspects and convicts — are detained.
Concerned citizens observe that over the years, the situation in Nigerian prison cells across the country has become miserable where many inmates who are awaiting trial languish.
They observe that some of the inmates have even spent more years in prison than the actual years required if they had been convicted.
But Justice Ishaq Bello, chairman, Presidential Committee on Prisons Reform, observes that apart from this, inmates with psychiatric problem create more challenges of congestion in the prisons because there are no psychiatric hospitals close to prison formations.
"Some inmates went to the prisons with the sickness but a lot of them developed it in the prisons such as we saw in Delta and Edo States where quite a number of them have developed psychosis in the prisons.
"The prisons authority has to continue to manage these persons and the authority could not help them to get out of the prisons.
"We believe the government that established the committee is responsive enough and it is very anxious to act towards addressing the challenges,'' he says.
According to Bello, Kaduna State is the 15th state so far covered by the committee and the government is making arrangement towards facilitating the committee's movement to other states.
"The committee's movement is dictated by the data provided from the prisons headquarters across the states.
"If there is serious problem of congestion, we get the statistics and then we move to that state, so, is not a question of just having to go out and move all over places,'' he explains.
The chairman states that the essence of the visit to prisons is to ensure that nobody is unnecessarily detained and to ensure that processes of trial are fast.
He says: "This is programme which simulates a lot of interest globally so much so that some people around the world are indicating interest to visit Nigeria and tap knowledge from the various prison formations' skills acquisition centres.
"Within Nigeria, there are some individuals who have decided, having seen the genuineness of the programme, that have decided to make personal donations either in terms of money or materials to enhance the programme of skills acquisition within our prisons."
The chairman also appeals to government to consider the possibility of providing job opportunities to the reformed inmates.
"These inmates, especially those who dedicated their time to learn and master the computers, if they are not gainfully employed they will be more dangerous to the society,'' he observes.
To decongest the prisons, he announced that no fewer than 5,000 inmates have been released in 15 states visited so far.
"The release involves those with option of fines, age factor, ill-health and by reasons of certain errors in their cases.
"For instance, where somebody has been awaiting trial well beyond the imprisonment terms if he were convicted, you will find out that we have no reason to allow such a person to stay in prison.
"We met a lot of people with psychiatric issues; we were able to release them upon getting satisfied that we could entrust them to the hands of their relations or persons that genuinely indicated interest to take them up.
"For others in such category, for their own safety, the committee allows them to remain in prison cells, especially with the rampant cases of ritual killings and human trafficking,'' he says.
According to him, the greatest challenge of the committee is its inability to get them out of prisons while the situation is worsened by absence of psychiatric hospitals close to the prison formations.
Bello, therefore, solicits the establishment of well equipped psychiatric hospitals close to prison formations to minimise the challenge.
He observes further that a situation where judges grant orders for remand without bothering to state a return date so much so that the person remains detained in prisons for years is worrisome.
He recalls that on October 2017, the Federal Government constituted a committee to develop a strategy for the deployment of technology for the decongestion of prisons in Nigeria and the implementation of Virtual Automated Case Management System.
According to him, the committee is to advise the government on periodic visits to prison cells for effective monitoring of the programme.
He notes that if other mandates of the committee — to liaise with relevant government agencies on the progress of prison decongestion programme and organise national summit on prisons reform and decongestion in Nigeria are effective — prisons across the country will be reformed for effectiveness.
Lawal writes for News Agency of Nigeria.
Mohammed Lawal
Leadership Issues In Ogoni's Dev
There is little doubt that the Ogoni nation is in dire straits since the agitation against environmental degradation and the subsequent clampdown by the Nigerian state. The ensuing genocide precipitated crisis in Ogoniland. Though the crisis left a sordid memory on the psyche of the people of the Niger Delta and Ogoni in particular, the events emanating from it are evident everywhere in the region. For most socio-political observers and leaders of thought, the present underdevelopment, violence, anti-social behaviour and brigandage in Ogoniland is a cocktail of political manipulations, international energy conspiracy and other latent social vices underpinning the crisis that stunted development in Ogoniland.
Before the advent of imperialist adventure by the British, there is no credible history or record that Ogoni people were ever conquered or colonized by any other group. Our first major international protest was to the Henry Willinks Commission of Inquiry into Minority Rights in 1958 and, three decades after Nigeria's political independence in 1960, Ogoniland had remained the most peaceful and industrialized area in Nigeria. Nigeria's economy was within this period dependent on Ogoni Division for hosting the first ever gas-fired electricity turbine in Afam commissioned in 1962 while Ogoni and Afam remained in darkness till 2007, the first crude oil refinery plant in Alesa Eleme in 1965, the first fertilizer plant commissioned in Onne in 1981, the first petrochemical plant in Akpajo, the first natural deep sea port in Onne, and over 97 oil wells spread over nine major flow stations of Bomu (Dere), Bodo West, Korokoro, Yorla, Ebubu and four other oil fields operated by Shell and Chevron, both multinational corporations exploiting hydrocarbons in the Niger Delta.
The operations of these corporations created an atmosphere of environmental terrorism, anxiety and fear of an imminent extinction among the natives. The apparent concern of environmental degradation was later confirmed by the UNEP Report on Ogoniland of August 2011. These fears and concerns were lodged with the state authorities and were met with force, leading to the death and displacement of thousands of indigenous Ogonis and a mass exodus. The rest, as you know is now the beginning of what pundits will refer to as failure of leadership in Ogoniland, a culture of divide-and-rule, skullduggery, decimation of Ogoni cultural values, manipulation, brigandage and the impending decadence and violence.
This unfortunate situation in Ogoni is now a subject of critical sociological analyses, academic debates and comments by strategic stakeholders on the possible way forward. This article is an attempt to contribute to that discourse giving an eye witness account of most of the events that took place in the last four decades.
Nigeria is in a deep moral dilemma from north to south and east to west. No zone or region is exempted. Ogoni, as an integral part of the South South zone, shares the same moral and ethical burden as the rest of the country. With decaying family values, lack of respect for the rule of law, no embedded national civic ethic, the debate on the future of our teeming youths in Nigeria and Ogoni in particular should engage the mind of all responsible Nigerians. Interestingly, most deontologists agree that the family, being the basic social institution, has the moral authority to mould the youth from infancy with virtue and love for one another. From the family, the government must lay an institutional framework for an ordered society based on equity, justice and freedom where security of lives and property will be guaranteed. Without good government, anarchy, fear and intimidation will continue to constrain our capacity to freely relate to one another and confront the challenges of developing Ogoniland.
When debates about our stunted development in Ogoniland is placed on a single variable like the government or family, we should realize that both the former and the latter operate within a geographical space and time. It is arguable that even the worst forms of government and governance, the interrelationship, interdependency and networking between individuals, families and society is inevitable to human survival and economic growth. Socialization of our society, basic education, virtue and moral upbringing may impact significantly on the level of development in any civilized society. As we continue to look upon leadership in terms of political office holders, we forget that politics is the mirror of the society.
Political office holders are recruited from family members within the society. A morally deficient society will throw up deficient political leaders and ineffective government. Politicians in Ogoni, as in some other parts of Nigeria, are like comedians who want to soothe the audience through temporal comical relief while the main problem remains unsolved. This is because most Ogoni people don't care about making sacrifices today for a better future. We prefer the intimidation of our neighbours to boost our ego; living a lavish and fake lifestyle of ostentation, pride, greed and avarice.
I was born in 1961, the year following our independence in oil-rich Dere community in present day Gokana local government, the heartland of Ogoni nation. As a young boy, I witnessed the bombing and destruction of the Bomu (Dere) flow station operated by then Shell BP. I also witnessed the horror of the Nigerian Civil War as my grand parents were terrified and hounded into exile as refugees. Our return home in 1970 was facilitated by the International Red Cross. It was during this period that the General Yakubu Gowon's policy of Reconciliation, Rehabilitation and Reconstruction (RRR) was implemented. Sadly, some of our leaders at various levels of the society conspired with the policy makers and the bureaucrats to subvert the process and the program failed to achieve the desired result.
The failure of the RRR policy was blamed on the military government, with the insinuation that a civil democratic government will solve all our problems and cure all the societal ills. For me, democracy is a process and not an event. It cures no problem of development. I heard my father complaining to a friend about his frustration to get some of our traditional rulers and leaders of thought to allow the huge compensation paid by Shell BP to be used to provide potable water and educational facilities for the Dere community but they preferred the tons of cash to be shared among some privileged membes of the community. I also witnessed, by the grace of God, most of these chiefs and leaders of thought languish in penury a few years later. This is the stack reality of our predicament to develop or make progress as a people.
Ogoni is in crisis, from the family to the larger society and leadership in all our social and political institutions. The truth, as you know, is often the first casualty in times of war, conflict or other internecine altercations. Those who try to uphold it are often branded as enemies of the people by a few vocal and powerful elites working for their selfish interests. The formation of the Movement for the Survival of Ogoni People (MOSOP) in 1988 was to address the apparent lack of focus and commitment by most of our community leaders to see the development of Ogoni in general as a major sacrifice without any option. The first shocker of my life as an elected councillor and vice chairman of the defunct Bori Local Government Council was the wrangling among elites in Ogoni when late Ken Saro-Wiwa was elected to lead our cultural assembly tagged Ogoni Central Union. The angst generated by the emergence of Saro-Wiwa against some of the Ogoni elites forced the change of the nomenclature of the organization to MOSOP, with Dr Garrick Leton as the consensus pioneer president and Saro-Wiwa as the spokesperson.
The anxiety generated by the emergence of leaders of the Ogoni Central Union and MOSOP even strengthened the enemies of the Ogoni people and frustrated our resolve to confront the challenges of development and progress in our homeland. This schism among the Ogoni elites further divided the Ogoni people and no one seems to think of Ogoni as a community of people, but will rather use any opportunity provided by the Ogoni platform for self aggrandizement and personal enrichment.
For Ogoniland to develop, all hands must be on deck. Progress and success must not be viewed from an individual level but should be seen as a collective effort, particularly those elected or appointed and vested with social capital to hold such office or position in trust for the Ogoni people. The people themselves must not encourage those in such position of public trust to accumulate wealth as some of our grand parents did during the 1970 oil blowout largesse that left their offsprings in abject poverty to this day. We must ensure that our children imbibe the right values and educate them beyond the formal classroom level. Our kids must be taught basic problem-solving skills of innovation, entrepreneurship, discipline, diligence and patience. We must inculcate realistic views of livelihood with a clear understanding that the major source of frustration comes from expectation.
As a people, can't we hold our community leaders and politicians accountable for the mismanagement of the huge oil spill payout in the seventies and other forms of government intervention that were placed under our care? Are we merely complaining and seeking for attention or relevance and acquiesce when we directly benefit from malfeasance? The hubris, greed and prejudice afflicting our people must be checked, our orientation towards life and one another must change; and our concept towards development as gift from outside must also change.
Development, economic and social progress is a deliberate and conscious human activity. It must be well planned and properly executed and sustained. We must realize that wealth is typically the result of savings and inheritance and can't be acquired or built overnight. We must also see human capital and wealth as a result of sound education, skill and talent. Trust which is essentially a social capital is lacking within our people, and can only be built through unity, strength, sincerity and quality of relationship among the elites in Ogoniland.
Our problem and solution is within us as individuals or groups congregating as a society. Indigenous contractors and service vendors must take responsibility and account for the unexecuted, abandoned and substandard contracts for the provision of some social amenities and critical infrastructure lacking in Ogoniland. Irate and restive youths demanding ransom or tribute before granting access to project sites must stop. Community leaders should be encouraged to demonise, stigmatise and shame any errant, deviant or anti-social behaviour that is not in sync with Ogoni values, culture and virtue. Community leaders must be courageous to question sources of overnight riches by disapproval or acceptance in the communities.
Hon. Mikko wrote in from PH.
Bernard Mikko
The Danger Of Cybernetics And Genetic Terrorism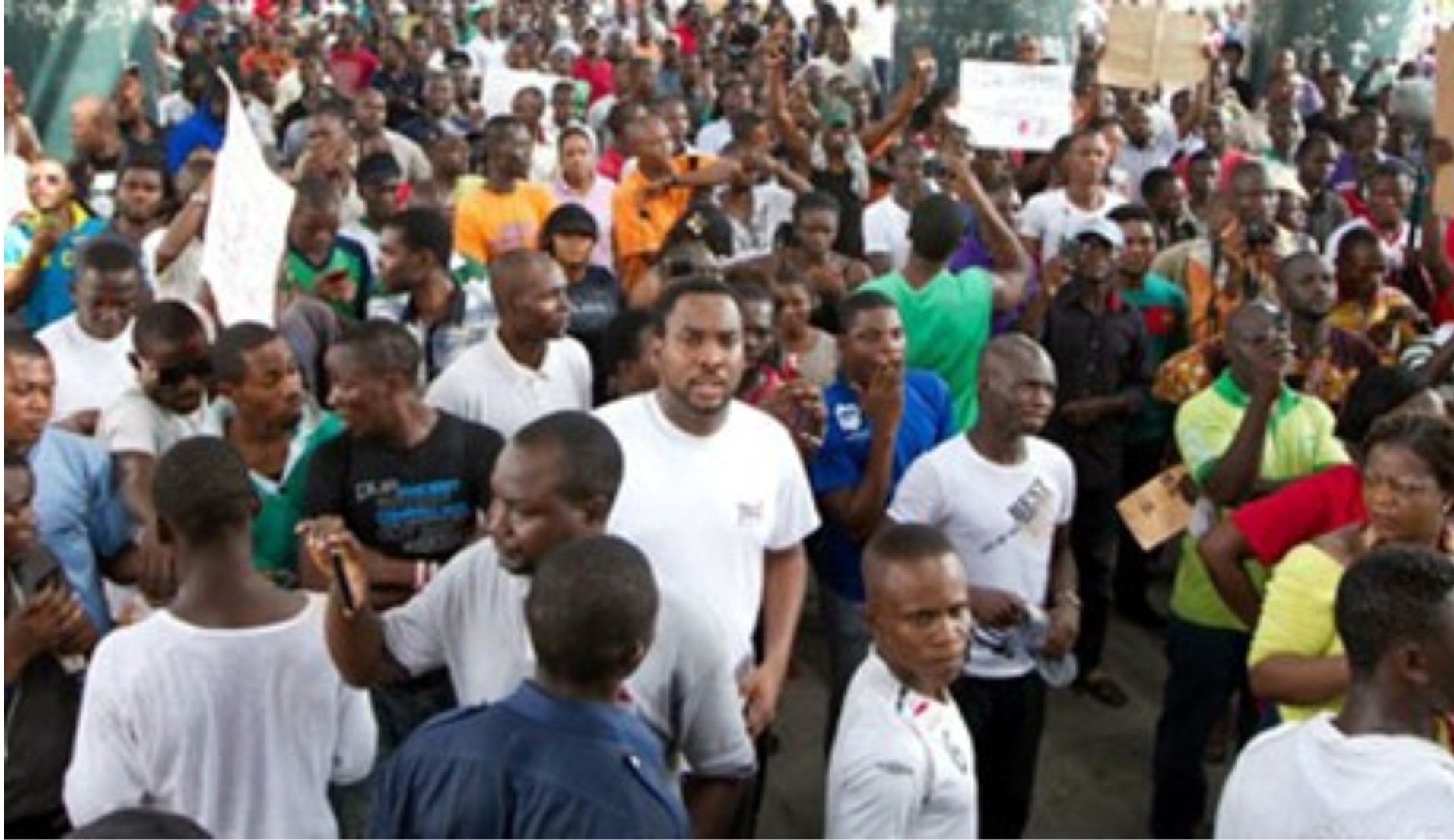 Cybernetics is the science of information codification, classification, communication and control in machines, chemical elements and biological species. In machines and electronic system the process is done through computer programming, while in biological species the process takes place through genetic modification and change in blood radiation. Studies and research in these fields are quite many, including what is known as DNA Mapping. (DNA means deoxyribonucleic-acid-as an abbreviation). This has to do with the classification of human blood groups and genotypes for the purposes of exploring the mechanism of heredity and the cycles of evolution of species.
Cybernetics and Cyber-crimes
Mendelism in cybernetics would be tedious to explain but it is an aspect of cybernetics which has to do with the modification and alteration of human consciousness and volition through a manipulation of the glands. Ordinarily, the nature of what we eat and drink, how we breathe and exercise the body, can affect our health and consciousness. Studies indicate, for instance, that the consumption of animal fats regularly, can dim and distort the quality of the blood and the kind of radiation it emits.
Research activities into various means of alteration of human genetic system rarely end with applying the results genetically but through electronic system too. This can be quite dangerous in a world where terrorism can take various forms, just like fraud. It is true that institutional or state-sponsored research projects would be done under strict control and taking security into consideration too.
Not everything which private researchers do can become public knowledge, including the process of testing and verifying results. Human beings who serve as guinea-pigs and whose participation in such projects may not be voluntary, can be exposed to some dangers. For example, there are hypnotists among various criminal groups who can make their victims do a number of things without their free will. Internet and other electronic media can be used in such diabolical and criminal activities. This cuts across nations and continents.
A number of youths who are mentally unstable currently got involved through the internet and cell phones with some cult groups operating in various countries. From giving away information about their blood status and other personal data some unsuspecting youths have been placed in conditions enabling them to receive strange instructions and communications from sources which they know nothing about. There is more to increasing cases of cultism and other aberrations among Nigerian youth than what we generally know. The major criminality in cyber engineering lies in teleguided modification of the human brain and cells through electronic contacts. The practice is widespread.
Cybernetics, Eugenics and Racism
After Charles Darwin published his book "The Origin of Species" (1859), there began many experiments in cloning and genetic engineering. Francis Galton, regarded as the "father " of I. Q. testing and the science of intelligence, wrote a book: "Hereditary Genius" (1869) and also founded the British Eugenic Society. The aim of the society was to "help nature along by determining who the intelligent and the unintelligent were, and by promoting the breeding of the former and the infertility of the latter."
Thus began the era of genetic terrorism with key emphasis on promoting the infertility and reduction of the population of unintelligent and inferior races and classes. One Arthur Jenson exposed the racial motives and contents of the Eugenic ideology, with another racist writer, Richard Hernnstein. Both of them had the audacity to assert that Blacks are an inferior genetic stock and that no legislation was necessary to seek to make them equal with the whites.
As criticisms over these assertions and racial insults mounted, research works on genetic modification went underground, with secret sponsorship. International "humanitarian" agencies were infiltrated for the purpose of implementing the eugenic ideology, the special emphasis on "helping" developing countries. Thus began a well-articulated program of one-sided and unfair exploitation of the poor, weak and "unintelligent" sections of the human stock.
We cannot wish away the sad effects of racial prejudices and stereotypes whereby various classes of people are associated with some peculiar and fixed behavioural patterns. More ludicrous in these stupid ideas is the association of intelligence, wealth and integrity with the elite; and crime, lechery and dishonesty as the preserve of the "agbero" class in human society.
Not too long ago in Nigeria there were some controversies over "Trovan" drugs and polio vaccine of which there were allegations of unwholesome intentions. Perhaps, unknown to them, drug manufacturers, vendors and international aid agencies can be infiltrated by secret agents for the purpose of contaminating drugs meant for certain countries with genetic modifying chemicals. Hitherto, there are a number of unanswered questions regarding the HIV/AIDS scourge, which has been described as "Artificially Induced Distortion of the genetic system". Concern about unchecked population explosion had resulted in suggestions to use genetic means, targeted at certain social classes by drug administration.
Cloning, Commercialism and Compromise
Cloning is an artificial process of producing exact copy of something or someone else, programmed and teleguided to function like a zombie. Through similar process, experiments in cloning and genetic modification have widened into power-politics, commercialism and blackmail. Power-controlling strategies include the cloning of cronies and agents who can be used to do some dirty and dangerous jobs and then abandoned or programmed to commit suicide thereafter.
Apart from the mechanism of genetic modification and alteration of blood radiation through the infusion of "occult blood", there are other ways of producing political clones for a fee. Through research and secret experiments the human brain has been abused in ways that are shocking and unbelievable.
Some money-bags and power-mongers hire, train and feed some macho-men with certain concoctions such that they become animal-like in behavior and thinking. Thus they become zombies rather than humans, with the purpose of serving their masters for security and other specific projects.
Studies in herbal pharmacology also aid in these practices, whereby people hired as domestic helps are fed by their masters or mistresses with certain herbs mixed in their food which eventually alter their behavior and mind-set. Not only house-helps but also people who fall foul to the law can, during their detention period, be fed with substances which alter their behavior and consciousness permanently after their ordeal.
Plea bargaining which is a common compromise strategy as well as blackmail are ready instruments of parallel terrorist measures. Thus political, business or economic power brokers produce their own clones in the form of cronies, private eyes, mercenaries, clowns or saboteurs who can terrorise opponents of their masters. Unfortunately there are some variations of clones who operate as servants of various religions, bringing discredit and dishonor to ecclesiastical institutions.
Cloning centres are deep waters and shark-infested. Many of the mindless clones and zombies rarely know the end-result of their assignments. Mass hysteria is used as a ready tool to enlist the services of those who can be swayed by pontification and indoctrination. Such zombie-like clones, with no personal conviction or moral scruples can carry out with glee and euphoria bombing and other terrorist acts. What we call brain-washing is in reality a programming process, the same way that de-radicalisation is de-programming.
Programming and program sponsorship in the cybernetic project are complex and dangerous issues to write about. The intention here is to warn the Nigerian public that the nation is coming under a siege through the instrumentality of internet technology coupled with dogmatic ideologies of various shades. Security agencies may not have all the answers or solve all the problems, neither is one raising any false alarm. The situation demands utmost vigilance and the ability to understand that all that glisters is not gold. Attention should be paid to what Nigerian youths engage in, home or abroad.
Dr. Amirize is a retired lecturer from the Rivers State University, Port Harcourt.
Bright Amirize
Weapons Of Mass Devaluation: An Examination
"Tumult and oppression are worse than slaughter" – Holy Qur'an, Sura II: 217
We must admit that right from pre-historic time humans live in environments where there are always predators, not of the dinosaur genre. Despite the claims about all humans being equal, maybe in terms of having a common origin, it is quite obvious that glaring inequalities exist among humans. Without going into the causes or origins of such wide diversities among humans, we must admit that human environments are battlefields not only for the survival of the fittest, but for maturing purpose.
Mass devaluation refers to conditions where weak individuals, groups or nations are placed in de-humanising situations thus reducing the status of their humanity, pride, self-esteem, independence, and opportunities to survive. In such restricting situations the weak are forced to give in and surrender to external pressures, in a state of helplessness and perhaps hopelessness. It is not in the spirit of humans to submit willingly to oppression and tumult, but when force and cunning come into social relationship, the weak can succumb.
Organized system of human settlements and governance came about as a means of defence or protection against external aggressions and oppressions. However, since different people and groups must interact for economic and survival purposes, strong and weak groups of people can always meet, with various results arising.
Theaters of Devaluation
The devaluation process and strategies take place at different levels, ranging from individual, local national and international settings. A child once asked the father why people lock their doors before going to bed at night. The father's answer was that "people are dangerous, and they become more daring when opportunities are created for them to take undue advantage of". The father and child conversation changed when the child asked the father: "Are you also a dangerous man?"
No one would admit in the open that he is a dangerous man, even for someone who is so. People soon discover through practical daily experiences that it is folly to surrender one's life or destiny solely in the hands of another person, no matter how close. Let us call it precaution, but the natural instinct of self-preservation demands that a responsible adult has a duty to be cautious in his dealings with other individuals.
It is obvious and quite natural that people can, and often do, exploit weaknesses which other individuals exhibit. Therefore, at individual level personal indulgences constitute immediate theater for devaluation. Take example of a man who cannot hold his amative appetite under control; whether a clergyman or a professor, he runs the risk of being devalued. Once an aggrieved woman throws the first stone even after many years of alleged "rape", other women would come up with more stones to demolish and devalue anyone. Apart from predatoriness, there is also sadism in humans.
At the local level of human interactions, envy can become the theater and instrument of the devaluation process, especially where arrogance and vanity join hands with envy. Even within families in local communities, farmlands and who owns what space, can spark off issues which can result in mass demotion and devaluation.
At national level the same shenanegans which play out in local communities swell bigger in line with increased population. Unfortunately, there are usually people who would want to run before they have learnt to walk, especially when they see others run with such ease that can make the crawling ones want to catch up with or get even with those they envy.
Political leaders have been known to use the wide disparity among various parts in a nation as the instrument or theater to cause tension and division among people. Development process demands that individuals and wider groups try to identify, utilize and build upon available local resources and talents rather than ignore them or envy others of what they are able to develop and use.
Both at national and international levels, it is the formidable impersonal power structure which becomes the preying titan. Without wearing the tag of modern slavery, the system disempowers and devalues the weak masses, while creating the impression that people's best interests are being served and protected. The Globalisation system provides the enabling platform for the survival of the fittest, whereby it takes strong bargaining power or a countervailing force, to stand the impersonal politico-economic structure. The world of capitalism is a predatory world.
Mechanism and Weapons of Devaluation
The structure upon which mass devaluation operates at national and international levels had evolved long ago, thanks to political and economic institutions. With Nigeria as an oil producing nation, the game of devaluation has a high stake. The following are the means of the devaluation process:
Misdistribution of national resources.
Anybody who doubts that there is a deliberate misdistribution of the commonwealth should please take a critical and unbiased look at the records of the Nigerian Extractive Industries Transparency Initiative (NEITI). Is it not on record that Senator Ita Enang once said that "Northerners owned 83 per cent of all oil blocks in the country"? Why was such serious revelation drowned and swept away through a national uproar and denials? Did the then Petroleum Minister, Dieziani Allison-Madueke and the Federal Government disprove Enang's claim? Ignorance and fear are serious weaknesses.
Did a global body, the Revenue Watch Institute (RWI) not give Nigeria very poor marks in the administration of its oil sector, with reference to secret award of oil licences? Since after the end of the Nigerian Civil War, the Nigerian political economy had swung steadily into less than 20% of the population controlling and enjoying more than 80% of the nation's wealth. It is neither productivity nor great patriotism that is the basis of such abundance of wealth. Thus the weak 80% of the population becomes devalued; thanks to corruption!
Exploitation of labour, talents and resources
Apart from the public sector of the economy controlled by the governments, the private sector can be divided into two sections. The oil and gas section can afford to pay salaries that make their workers the envy of the society. The banks which would have come next in that category had laid off a large number of their workers, thanks to the introduction of electronic banking. The other section of the private sector exploit their workers in such a way that anyone would wonder how such workers feed during the month. Private school owners pay their workers between fifteen and fifty thousand naira a month, including postgraduate teachers. With mass unemployment, talents waste away.
State policies and programmes.
But for the serious outcry from various quarters, the RUGA projects which were designed with obvious ulterior or hidden motives, would have been foisted upon unsuspecting communities, with attendant unpleasant results. It is obvious that similar ill-conceived policies and programmes had been pushed through for implementation, whose results would not be in the best interests of the masses. The issues of fuel subsidy and price equalization are cases in point which pass on the burden of profligate state spending and poor management of affairs to the docile masses.
Power monopoly via money politics
Money politics, which is sustained by the club of money-bags, buccaneers and pig-headed adventurers, turns a democracy into an oligarchy or an exclusive cult system. The result is that the masses are not only excluded and devalued, but often used and exploited for base political purpose. The result is not only the promotion of instability but also insecurity in the society. Money politics, like big business monopolies and armed combat, promote proliferation of fire-arms and pig-head adventurers.
Aggressive Taxation and tax-drive.
Money-politics brings on its trail profligate spending during and after election processes. When state purse begins to run dry aggressive taxation and tax drive come handy as means of raising revenue. The process of increasing internally-generated revenue (IGR) goes along with intimidation, oppression and possibly forced grabbing and seizure of property including land. Members of the Task Force created for this purpose often become monstrous in their operations.
Strangely, what tax consultants and members of Task Force on revenue collection have not been able to do is impound marauding cattle that invade everywhere, including LGA premises. Are the macho-men, despite their bravado, afraid of cattle or their owners? Here, we see how intimidation and the use of force under various guises can become the means of devaluation of the masses. A warning that "your boys may impound nama belonging to the Brigade Commander" prevented a local government chairman from creating a taskforce for the purpose. Cattle can serve as means of devaluation.
Induced Mass Poverty
Can mass poverty not be deliberately induced as a means of keeping the masses docile and malleable, for political purposes? Why is the payment of a paltry N30,000 minimum wage such a big issue when some political office holders earn fantastic salaries and allowances which they will feel jittery to be made public? Why are workers in some states owed salaries for several months, and pensioners subject to the ordeal of endless biometric verifications? With increasing poverty, unemployment, job losses and widespread insecurity, it is obvious that the weak and poorest of the poor would see life as having little or no value or purpose.
Mental enslavement is the most dehumanizing bondage leading to devaluation.
Dr. Amirize is a retired lecturer at the Rivers State University, Port Harcourt.