Misery Index: Shame Of A Nation
The recently published Global Misery Index (GMI) report listing Nigeria as the sixth among the first 10 most miserable countries in the world is, to say the least, most regrettable.
The report, made public by an economist from Johns Hopkins University in Baltimore, United States, Steve Hanke, said Nigeria's unemployment rate formed the major contributing factor to its miserable state, indicating a consistent year-in, year-out retrogression in the number of people employed over the last three decades.
Nigeria ranked behind Turkey, Brazil, Iran, Argentina and Venezuela which holds the inglorious title of the most miserable country in the world in 2018, as it did in 2017, 2016, and 2015. The misery index was calculated using economic indices, including unemployment, inflation and bank lending rates.
According to the report, the modified misery index is the sum of the unemployment, inflation and bank lending rates, minus the percentage change in real Gross Domestic Product (GDP) per capita in the 2018 Misery Index rankings which surveyed well over 95 nations that report relevant data on a timely basis.
While The Tide acknowledges the fact that negative news such as this about Nigerian no longer come as a surprise to most Nigerians, we find it highly disturbing and shameful that a nation which prides itself as the giant of Africa and most populous Black nation in the world is still enmeshed in absolute poverty and misery despite its huge abundance of human and natural resources.
It is appalling that since its founding, Nigeria has been burdened with numerous economic crises with high unemployment, inflation and bank lending rates, most of which can be laid at the feet of domestic mismanagement, currency problems and insecurity. And there appears to be no end to the problem.
We believe that persistent misconception of sound economic policies consequent upon inability of government to tackle the continuous increase in the level of poverty in the rural areas have resulted in the drastic reduction of human development in the country over the last couple of years.
Also, government's unwillingness to adopt appropriate income diversification strategies has negatively affected human capacity development despite human and natural resource endowments and relatively high per capita gross national income.
Recently, a Professor of Agricultural Economics at the Ibrahim Badamasi Babangida University, Lapai, in Niger State, Professor Eniola Oluwatoyin, while delivering an Inaugural Lecture on the topic, "Poverty in the Midst of Plenty – The Challenges of Farming Households in Nigeria", equally identified over-growing population and adverse effects of climate change as having propensities to exacerbate poverty.
According to the university don, the fact that female-headed households were at more poverty level than male-headed households due to poor access to formal education and modern production procedures also remains another major contributor to the high poverty rate in the country.
We, therefore, urge governments at all levels, and other drivers of the nation's economy to take urgent measures to evolve workable strategies that will create jobs and reduce the menace of poverty to the barest minimum among the citizenry.
Governments at all levels should, as a matter of urgency, put in place legislations, policies and programmes that will encourage manageable household sizes through family planning, proper education as well as good governance.
Deliberate steps should be adopted to ensure transparency and sincerity in the quest to reduce corruption, while efforts must be intensified to improve the farming system and development of farmers' cooperative societies.
Nigeria must also overcome the battle with the daily challenges of food security, including farmers/herders clashes, and even distribution of limited resources for the development of the nation's economy to salvage the country from the pangs of poverty and misery.
NASS: Beyond Okorocha's Proposal
Barely two days after Nigerians marked the 59th Independence Anniversary of the country in a razzmatazz of angst over rising insecurity, economic disparity and inflated cost of governance; amid political leaders' charge for more sacrifices from the impoverished population, the Chairman, Senate Committee on Culture and Tourism, Owelle Rochas Okorocha, raised the hope of many when he lamented that the cost of running the government was too high, and proposed a cut in the number of legislative representation for each state at the National Assembly to only one Senator and three House of Representatives members.
The former Imo State Governor, who said this while contributing to the debate on the report of the 2020-2022 Medium Term Expenditure Framework (MTEF) and Fiscal Strategy Paper (FSP) at plenary, noted that the reduction from each state will help cut cost and ensure effective representation. He reasoned that what three senators and several Reps members can do for a state (presently), the four lawmakers he is advocating for can do (even better if they are serious about representing the interests of their constituents).
"We can't keep doing the same thing and expect different thing to happen… There is need for constitutional amendment. Rather than engaging many people in politics, we can have few in the National Assembly while others can venture into other sectors… I will present a bill on it based on the mood of the National Assembly. Whether it starts now or later, we must do things differently", Okorocha argued.
The Tide completely agrees with Okorocha that reducing the number of Senators to 37 and Reps members to 108 from the existing 109 and 360, respectively, would significantly reduce the cost of governance and free scarce revenues for government to invest into other sectors such as agriculture, education, health, among others, to boost economic growth, without diminishing the legislature's contributions to good governance and national development.
Every well-meaning Nigerian agrees that the allocation of N125 billion (previously N150 billion) is annoyingly unreasonable for 469 lawmakers in a country where that same amount constitutes the budget of no fewer than two states, with a combined population of about 10 million. This is even more disturbing when it is realised that the country has N10.3 trillion in the 2020 national budget just submitted by President Muhammadu Buhari to the lawmakers to provide infrastructure in 36 states plus FCT and other services for over 195.6 million people. This is why Okorocha's proposal feeds into the argument in some quarters that politicians are the main reason why Nigeria is not advancing in many areas and poverty is wiping away the middle class and eating deep into the larger population, with 469 lawmakers alone pocketing about 1.21 per cent of the budget while allocations to education stand at N159.79 billion and health a mere N90.5 billion.
Of course, the National Institute of Legislative Studies' recent disclosure of the mind-boggling emolument of National Assembly members justifies our support for Okorocha's proposal. According to NILS, a senator's annual basic salary is N2,026,400,00, while a Reps member gets N1,985,212, 50 per year, in addition to a bouquet of allowances which hike a senator's salary to N12, 902, 360.00 and a Reps member's to N9,525,985.50 annually, thus, forcing the Federal Government to spend N1, 406,357,240.00 on basic salary of 109 Senators and N3,428,994,780.00 on 360 Reps members in four years.
Beyond that, the lawmakers earn special amount in every four-year period on accommodation, vehicle loan/fuelling/maintenance, constituency staff, furniture, domestic staff, personal aides, entertainment, utilities, newspapers/periodicals, house maintenance, wardrobe, estacode, duty tour, and severance allowances, to the tune of N24,090,000.00 per Senator and N23,822,000.00 each Reps member, forcing the government to spend additional N2,625, 810,000.00 on 109 Senators and N8,575,920,000.00 on 360 Reps members. This brings the total expenditure on each Senator to N33, 992, 360 and N33, 347, 985, 50 on each Reps member, most of whom may not even sponsor one bill or motion in parliament. This is unacceptable in a country where over 91.8 million, representing 46.4 per cent of the population live in extreme poverty.
Indeed, playing Okorocha's script means that the lawmakers will reduce to 145, representing 69.1 per cent cut in the present number, and allowing about 324 redundant politicians to venture into other sectors. This will significantly reduce expenditures on politicians, and give government room to invest in critical sectors that will add value to the economy, improve security of lives and property, and boost national development. Realising this will be a game-changer. We, therefore, urge Okorocha to present the bill as quickly as possible, and also challenge the lawmakers to pass the bill with the urgency it deserves.
However, while cutting down the number of lawmakers could reduce the cost of governance, we also think that a constitutional amendment that provides for part-time legislators will give fillip to Nigerians' quest to restructure the government in such a way that it becomes more responsive to the yearnings of the people, particularly the minorities. We believe that a legislature that has the interests of Nigerians at heart would have the will and capacity to make constitutional amendments and legislation to give the people what they truly want to co-exist in peace, unity and prosperity, without necessarily leaving too many behind in anguish and bitterness. For us, this is just one bite of a large chunk but it will help in the long run.
Ostensibly exploring ways and means of expanding its revenue profile and capital inflow, the Federal Government's recent pronouncement to re-introduce toll gate scheme on federal highways, with its inherent inflationary implications on prices of goods and services may not necessarily be the panacea to the nation's economic woes. Rather, it will further impoverish the masses who, from all indications and current realities, are already groaning and battling with life – no thanks to public policies that have made life nightmarish and gruesome.
Obviously, Nigerians are over-burdened and this perhaps informed the reason why the country is currently rated as "World's poverty capital" with over 100 million people living in less than one United States (US) dollar per day. Instead of government to decisively initiate welfare policies that could cushion the effects of near-strangulation of the masses, especially the middle class, it is rather opting for the worst.
It is against this backdrop that the proposed re-introduction of toll gates on our highways becomes curious, vexatious and unacceptable to all well-meaning Nigerians. Indeed, it is an over-kill on the masses as prices of goods and services will shoot up without commensurate palliatives to cushion the effects on the citizenry.
Worse still, the 2020 federal budget now before the National Assembly has failed to capture the controversial fuel subsidy, implying that pump price of petroleum products may be increased in the 2020 fiscal year. In essence, motorists, particularly commercial transporters will be forced to pay more – courtesy of toll gates and high fuel prices. What is more, the budget also jerked Value Added Tax (VAT) from five percent to 7.5 percent on non-oil tax revenue from which government expects N1.81 trillion in the next fiscal year.
While The Tide may not be totally against government initiative of funding the budget so as to reduce excessive borrowing which is impacting negatively on the nation's economy, it is our candid view that the Muhammadu Buhari-led administration must place the interest and well-being of Nigerians above other considerations. There, indeed, can be no country without its citizens. All public policies must, therefore, be tailored towards making the citizens vibrant, resourceful and self-sufficient.
Perhaps, that is why analysts and stakeholders think that government should take another look at the toll gates plan with a view to jettisoning the scheme till a later date. The Tide, indeed, agrees with this school of thought.
We recall that at the end of last week's Federal Executive Council (FEC) meeting, the Minister of Works and Housing, Babatunde Fashola said: "We expect to return toll plazas and have concluded designs for them". Though, Fashola did not give further details, it is quite understandable that in this era and time, when virtually all federal highways are in shambles, the right path to go should be to put these roads in good shape before executing the scheme.
The toll gate system was in place when the country's highways were in good shape but the administration of former President Olusegun Obasanjo stopped it in 2004 due mainly to corruption that rocked the scheme. And we think that for toll gates to resurface, government must ensure that all mechanisms are in place to ensure that the scheme will not go the way the last one went.
Whereas we subscribe to bolstering non-oil revenue base to finance critical sectors of the economy, especially addressing the country's huge infrastructural deficit, we think that it must be done with a human face. The poor, like the rich and wealthy all have natural rights that must be protected always as guaranteed by the 1999 Federal Constitution (as amended).
Let the return of toll plazas not be another platform for corruption, misappropriation and mismanagement of public funds. The sad experience of the scheme in the past is still very fresh in the consciousness of Nigerians and that was why former President Obasanjo scrapped it.
We wonder how President Buhari's self-professed inclination of lifting 100 million Nigerians out of poverty will work when the toll system will negatively impact on poor people who depend on goods and services for survival.
The major concern of any government worth its salt is the welfare of the people. The present administration should, therefore, prove to critics and cynics that it is not paying mere lip service to its social intervention programmes. Its welfare policies should not be seen as a Greek gift and this is why we say 'No' to the toll system for now.
Government should strive to block all leakages of revenue generation, particularly from wealthy Nigerians, to mop up funds for the public good. Moreso, deliberate efforts must be made to cut down on cost of governance through merging of some Ministries, Departments and Agencies (MDAs), some of which have duplicated responsibilities and functions, instead of the government deliberately over-burdening the citizenry through the toll system or other policies which are inimical to the public good.
Most importantly, the Buhari administration should leverage on expert advice on how to diversify the economy without much stress on the populace.
Minimum Wage: Averting National Strike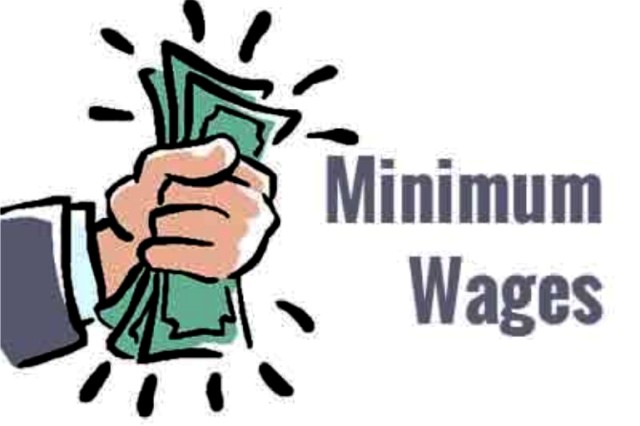 Nigerians, especially workers across the country, heaved a sigh of relief when President Muhammadu Buhari finally signed a new National Minimum Wage of N30,000 into law on April 18, 2019.
However, six months after the presidential assent that eventually ended nearly two years of gruelling negotiations (and about four years after it was due), threats and counter-threats, promises and broken promises and industrial actions that nearly shut down the economy of the nation, the implementation of the law has remained the subject of another long-drawn cat and mouse battle between organised Labour and the Federal Government.
Pissed by the government's obvious lacklustre attitude towards ending negotiations and commencement of payment to workers, organised Labour, comprising the Nigeria Labour Congress (NLC) and the Trade Union Congress (TUC), after a meeting with the Joint National Public Service Negotiating Council (JNPS NC-Trade Union Side) on Wednesday, October 2, 2019, issued a clear warning to the Federal Government that it could no longer guarantee industrial peace and harmony in the country if workers' demands are not met at the close of work on Wednesday, October 16, 2019.
In a statement jointly signed by NLC President, Comrade Ayuba Wabba, TUC President, Comrade Quadri Olaleye, the Acting Chairman, JNPSNC (Trade Union side), Comrade Simon An Chaver and JNPSNC Secretary, Comrade Alade Bashir Lawal, Labour demanded that the issue of consequential adjustment, which the government has used to delay the commencement of the implementation of the new minimum wage should be concluded within one week.
According to the statement, organised Labour insists on 29 per cent for workers on Grade Levels 07-14 and 24 per cent for workers on Grade Levels 15-17 while in the same breath rejecting government's offer of 11 per cent for public service workers on Grade Levels 07 -14 and 6.5 per cent for officers on Grade Levels 15-17.
In the statement, Labour also demanded "the reconvening of the meeting of the committee negotiating the consequential adjustment with a view to concluding the process that started on May 28, 2019, within one week", while noting that it had, out of its patriotic disposition, demonstrated a great deal of restraint, consideration and patience with government.
It further noted that since the last minimum wage of N18,000 came into effect and now, "the Naira had suffered devaluation from N150 to $1 in 2011 to N360 to $1 in 2019, a depreciation of 140 per cent" and accused the government of insensitivity to the plight of workers who ultimately bear the brunt of the negative economic climate in the country.
While labour leaders have since reiterated the resolve of workers to embark on an indefinite nationwide strike without further warning, the Federal Government, through the Minister of Labour and Productivity, Dr Chris Ngige, has only responded with a threat of a consequential retrenchment of workers if government must accede to Labour's demand.
The Tide views as callous and insensitive the Federal Government's response to Labour's demand for a marginal improvement in the excruciating economic circumstance of the average Nigerian worker through the implementation of the new National Minimum Wage. In a country where politically exposed persons turn instant millionaires upon assumption of office, it is inexplicable that government would invent all manner of excuses and adopt absurd and ridiculous subterfuge to deny the suffering worker an enhanced living condition.
While we acknowledge that the full implementation of the N30,000 new minimum wage as demanded by Labour would significantly increase the recurrent budget profile of the Federal Government and others, we refuse to accept that government cannot rise up to the challenge and still remain afloat. We insist that with a little bit of creativity and diversification of the economy, government is very likely to raise more money to meet its capital needs as well.
In order to end this perennial cry of inadequate funds, government needs to cut its overall cost of governance while taking heed to expert advice on exploiting other sources of revenue to meet its obligations. Some well canvassed measures of reducing recurrent expenditure and conserving funds for other uses include downsizing the Ministries, Departments and Agencies of government, a downward review of the emoluments of elected and appointed political office holders, the abolition of constituency projects of lawmakers, among other steps.
The Tide is not completely in opposition to the idea of reducing the workforce of the government. However, government must be prepared to fully meet the financial requirements needed to settle all workers to be disengaged.
Finally, we think that the position of organised Labour for a quick resolution of implementation talks on the new National Minimum Wage is reasonable and should be attended to with all the urgency it deserves.
We also believe that the nation can ill afford another industrial action on the scale threatened by Labour as the present state of the economy is too tenuous to withstand such pressure. Government should, therefore, do the needful by immediately re-engaging Labour with a view to averting the looming strike, strengthening the prevailing industrial peace and giving the workforce in the country a reason to smile, even though government's intention to increase Value Added Tax (VAT) and the re-introduction of toll gates, and sundry measures will significantly eat into the accruable benefits.