How a Strong Online Presence can Help a Business Grow
Having a poor or no online presence is a wake-up call for businesses in this world where a third of us come online on regular basis either to collect useful information or to buy stuff online. Simple to say that getting a business or brand out across the internet is a key success factor in this virtual world and online presence means more than creating a simple website with basic business details and contact info. A successful online presence means setting up a comprehensive virtual version of a brand by having a responsive website, social media profiles and availability on different local directories etc. Ignoring this amazing and fertile marketing platform is similar to saying that if a brand or business is not online, customers cannot find it on the web.
As a small business owner if you have no or minimal presence on the web, then you are missing a bunch of opportunities to grow your business. in order to help you make sure you are not missing any opportunity to grow your business online, we have highlighted following points to help you understand how a strong online presence can help a business grow.
Online Presence MakesIt Easier for Potential Customers Come to YouWhen it comes to gather more details or information about a business, people usually search online by using their mobile devices. For instance, either someone is searching for your watch company or another option to buy racing watches at reasonable rates, having a successful online presence will give your business a competitive edge by appearing in the search results. In simple words, there will be no need to put extra efforts to finding your business online because a single Google search can bring your business in front of the potential customers if optimized accordingly.
Build Strong Relationships with Customers
Customers can easily find essential business details and news by visiting the official website of a business or brand. Moreover, availability on social media also helps a brand or company to interact with potential and existing customers in real time. It helps a business build strong relationships and trust as well. Customers can also visit social media profiles and other online communities to check the reviews and customer feedback for their favorite brands before making purchases.
Cost-effective and ExtensiveMarketing Approach
Digital marketing is inexpensive to produce and distribute than traditional marketing approaches and limitless as well. A single advertisement shared on social media can reach to a wider audience as people usually share content within their social circles when found useful and informative as well. In this way, your corporate message can reach to millions even in short span of time and without spending extra bucks. A highly responsive website loaded with problem solving and informative content can also be a great marketing tool for a business these days to secure more leads and sales too.
Increases Credibility
People these days are tech savvy and they do inclusive search on the web before purchasing something even from their favorite brands. They read customer testimonials on website, check social media platforms for reviews and moreover they ask others for recommendations to influence buying decisions. And a strong online presence shows that the business or brand is serious about its online repute and provide customers withany possible information and details that customers need before making purchases. It increases the credibility of a business in return and attract more customers.
Reputation Management
Either a business is accessible on the web or not, customers are always online and possibly they could be talking about the business or its products within their social circles or in some online communities. If you are not online, you will not be able to know and understand what people are talking about you. At the end, you will not be able to manage your repute online. That is the reason, you must be there on the internet to listen your customers and to make necessary changes in your business operations and processes accordingly in order to build and manage strong repute in online the market. Signing up on social media platforms will enable you to find and resolve customer problems accordingly in real time to let them know that you really value your repute and customers as well.
Lawmakers Want CBN To Halt Naira Devaluation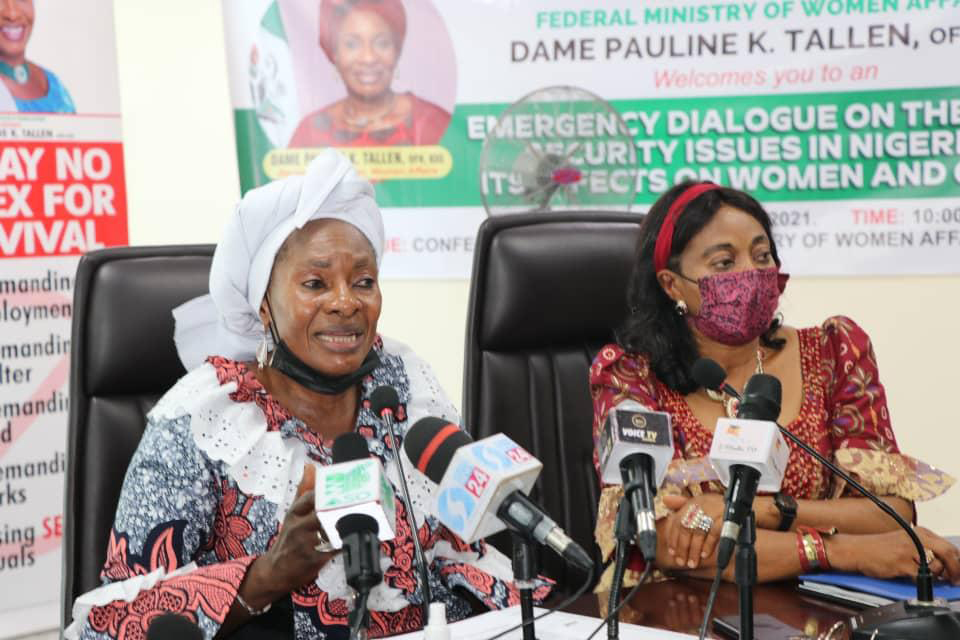 The House of Representatives has asked the Central Bank of Nigeria (CBN), to urgently put in place a policy to check further devaluation of the naira to the United States dollar and other international legal tenders.
The House decried that while the Nigerian currency was losing value, others in Africa were appreciating.
At the plenary on Wednesday, the House unanimously adopted a motion moved by the Deputy Chairman of the Committee on Pensions, Mr Bamidele Salam, which warned the CBN of the implications of further devaluing the naira.
The motion was titled, 'Matter of urgent public importance on the need for the Central Bank of Nigeria to urgently put in place monetary policies to stop the free fall of the naira against the dollar and other international legal tenders'.
Salam recalled that the CBN governor, Godwin Emefiele, while addressing the Bankers' Committee at a summit on the economy in Lagos earlier in February, informed the committee about the naira devaluation against the dollar.
The lawmaker also quoted Emefiele as saying at the summit that the official exchange rate stood at N410 to the dollar.
"That is 7.6 per cent weaker than the rate of N379 published on the central bank's website," Salam noted.
According to the lawmaker, while the value of the naira relative to the dollar had declined by nine per cent in the last six months, the South African rand and Ghanaian cedi had appreciated by 11.4 per cent and one per cent, respectively.
Salam also recalled that the CBN adopted multiple exchange rates in 2020, in a bid to avoid an outright devaluation. 
He noted that the official rate used as a basis for budget preparation and other official transactions differed from a closely controlled exchange rate for investors and exporters known as the Nigerian Autonomous Foreign Exchange Rate Fixing Methodology.
He stressed that the naira had traded in a tight range between N400 and N410, while the NAFEX rate was different from the parallel market, considered illegal by the CBN, where the naira closed at 502.
Salam said, "The House is concerned that devaluation is likely to cause inflation because imports will be more expensive any imported goods or raw material will increase in price; aggregate demand increases, causing demand-pull inflation. Firms/exporters have less incentive to cut costs because they can rely on the devaluation to improve competitiveness.
 "The concern is that the long-term devaluation may lead to lower productivity because of the decline in incentives.
 "The House is further concerned that devaluation of the naira makes it more difficult for Nigerian youths especially in the IT sector, whose businesses are online and must necessarily transact businesses in the US dollars. 
"It also reduces real wages. In a period of low wage growth, a devaluation that causes rising import prices will make consumers feel worse off ".
Four West African Countries To Buy Nigeria's Unutilised Electricity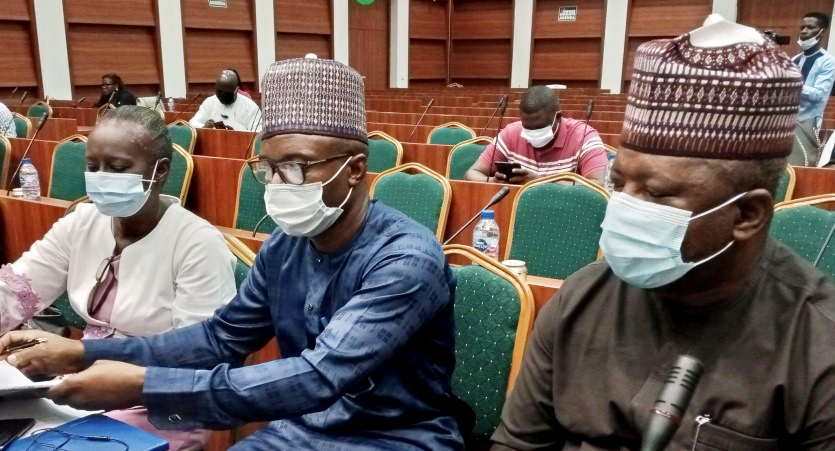 Four West African countries, Niger, Togo, Benin and Burkina Faso, are collaborating to buy the unutilised power produced in Nigeria. 
The Chairman of the Executive Board of the West African Power Pool (WAPP), Sule Abdulaziz, disclosed this at the WAPP meeting on the North core project in Abuja, on Wednesday. 
Abdulaziz, who is also the acting Managing Director of the Transmission Company of Nigeria (TCN), said the four countries were collaborating to make the power purchase from Nigeria through the North core Power Transmission Line currently being built.
He explained, "The power we will be selling is the power that is not needed in Nigeria.
"The electricity generators that are going to supply power to this transmission line are going to generate that power specifically for this project. So, it is unutilised power".
He said Nigeria was expecting new generators to participate in the energy export for the 875km 330KV Northcore transmission line from Nigeria through Niger, Togo, Benin to Burkina Faso.
Abdulaziz said, "In addition, there are some communities that are under the line route, about 611 of them, which will be getting power so that there won't be just a transmission line passing without impact".
The WAPP chairman noted that the project, funded by World Bank, French Development Council and the African Development Bank, had recorded progress, adding that the energy ministers would be addressing security issues for the project at another meeting in Abuja.
He said, "Nigeria has the greatest advantage among these countries because the electricity is going to be exported from Nigerian Gencos (generation companies). 
"So, from that, the revenue is going to be enhanced and a lot of people will be employed in Nigeria".
The Secretary-General, WAPP, Siengui Appolinaire-Ki, said the cost of the project was about $570 million, adding that part of the investment in each country would be funded by that particular nation.
According to him, the countries in the partnership, including Nigeria, are also being supported by donors.
He said the funding agreement was ready as partner countries were awaiting the disbursements.
Appolinaire-Ki, however, said the donor agencies had said they needed a Power Purchase Agreement between the buying and the selling countries to be executed before releasing the fund.
Reps Probe N275bn Agric Loans Under Yar'Adua, Jonathan, Buhari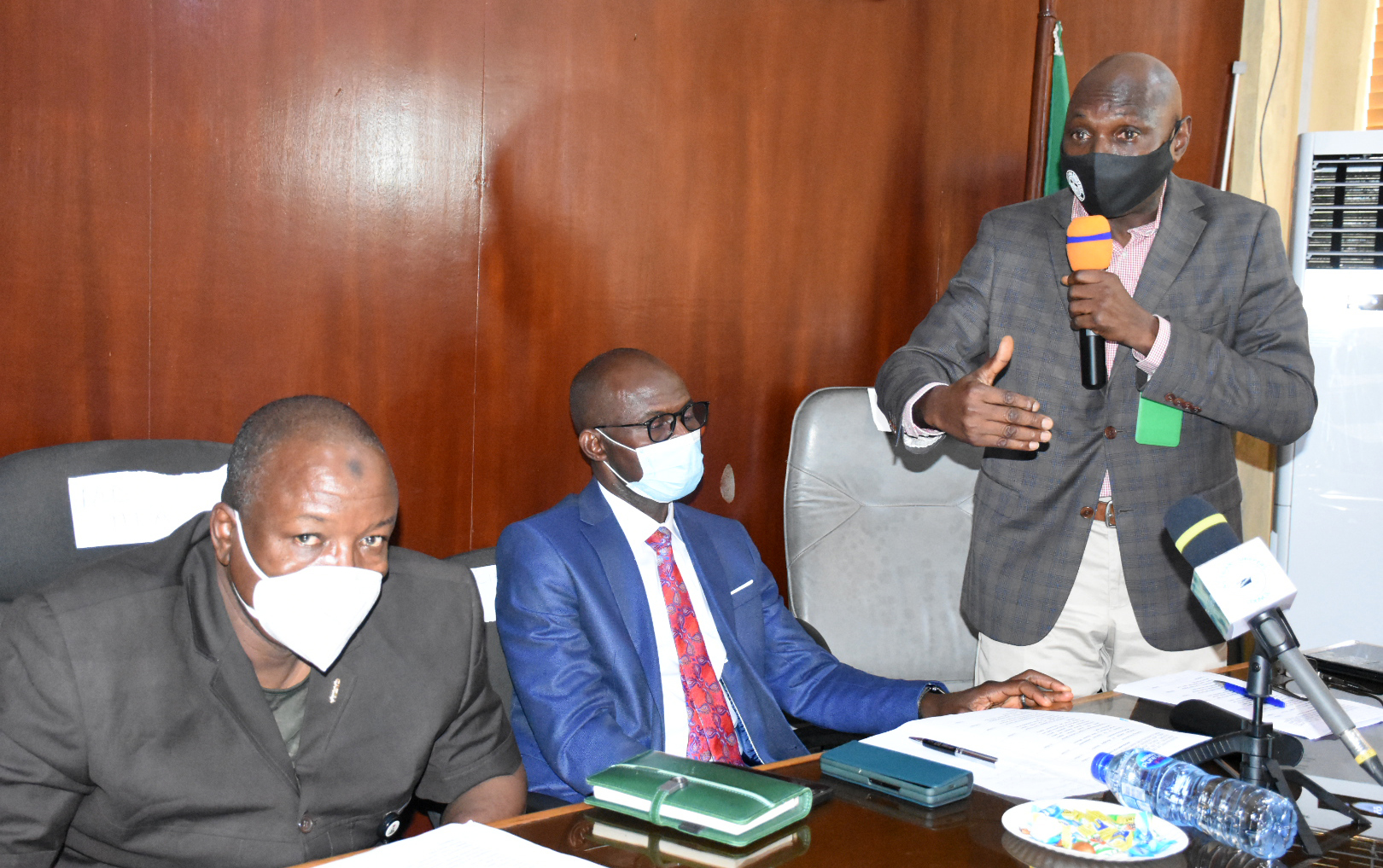 The House of Representatives has resolved to investigate the disbursement of loans and credit facilities by the Federal Government in the agriculture sector since 2009.
The period under review covers the administrations of the late Umaru Yar'Adua, Goodluck Jonathan as well as the present President, Muhammadu Buhari.
The resolution was sequel to the unanimous adoption of a motion moved by Hon. Chike Okafor at the plenary last Wednesday, titled 'Need to investigate disbursements of all agricultural loans/credit facilities to farmers from 2009 to date to enhance national food security'. 
Okafor said, from 2009 to date, the Federal Government had approved the disbursement of funds to farmers in various schemes to the tune of over N275billion, ranging from Commercial Agricultural Credit Scheme to the Nigeria Incentive-Based Risk Sharing System for Agricultural Lending, to help farmers improve agricultural production and guarantee food security in Nigeria.
The lawmaker also noted that apart from increasing food supply, the schemes were to grant agricultural loans to large and small-scale commercial farmers to lower the prices of agricultural produce, generate employment and increase foreign exchange earnings.
He said, "The House is aware that since the approval, most farmers have not been able to access the loans due to stringent requirements being demanded by banks from prospective borrowers and the alleged siphoning of over N105billion meant for farmers by management of NIRSAL.
"The House is concerned that food production has not attained the expected level, despite the approval of over N275billion facilities to farmers. 
"The House is worried that the projected diversification of the economy from oil production to agricultural production and increase in agricultural output, food supply and promoting low food inflation will not be achieved if farmers are unable to access loans meant to increase agricultural production".
Adopting the motion, the House resolved to mandate the Committee on Banking and Currency to "investigate disbursements and compliance of all agricultural loans/credit facilities to farmers from 2009 to date to enhance national food security in the country".