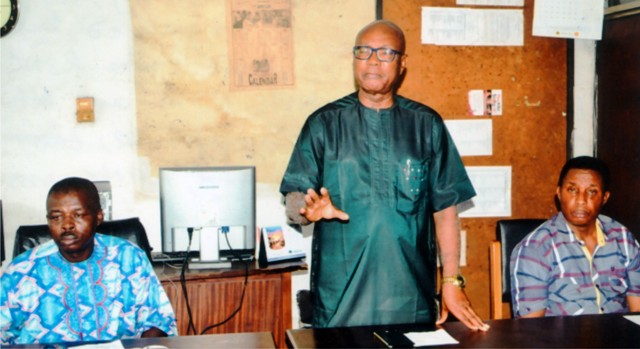 The Edo State Governor last Wednesday in Benin assented to three laws which had been amended by the state's House of Assembly (EDHA).
The Edo Acting Governor, Mr Philip Shaibu, signed the amended laws when he played host to the Speaker of the State assembly, Mr Kabiru Adjoto and other members on a courtesy visit to the Government House, Benin.
The laws amended and assented to by Shaibu included: a law to amend the Edo State Trafficking In Persons Prohibition Law 2018 and to establish a committee against human trafficking and other related  matters.
A law to amend some provisions of the land base rate and charges payable into single charge, to be called land use charge, to make provision for levying and collection of the charge and for other matters connected there with.
A law to amend the Edo State Local Government Uniform and harmonised levy rate, fees and charges Law 2017 and for other matters connected there with.
He thanked the speaker and leadership of EDHA for their continued cooperation and support in ensuring that the Gov. Godwin Obaseki-led administration succeeded in developing the state.
According to him, "This sixth assembly has done something phenomenal by passing our bills in record time and the Obaseki administered has commended the dedication of the EDHA.
"I thank the EDHA and its leadership for their collaboration that has resulted to progress in the state, which the people are benefiting from,'' he said.
Shaibu said the amendment of these three laws reflected change, adding that the amendment was in line with what was obtainable in giving joy to the people of the state.
He assured members of the EDHA that their resolution for a  pedestrian bridge along the Ambrose Alli University (AAU) road would be considered.
Presenting the amended laws to Shaibu, the Speaker, Adjoto, commended him for his leadership style and the way he was leading the state while the governor was on his annual leave.
"We have continued to monitor your activities in the state and your conduct is commendable.
"The problem we have in Nigeria is leadership but when you have leaders that lead by example, things will take shape.