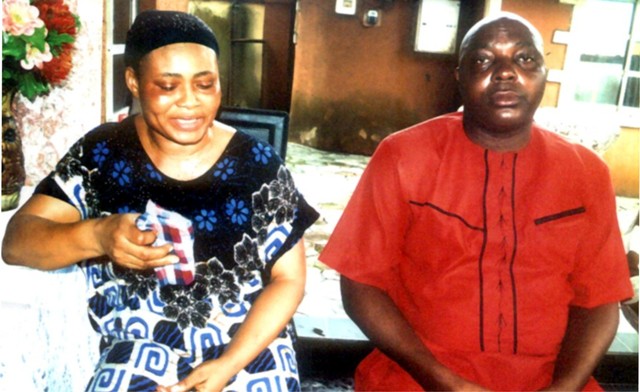 The Executive Chairman of Oyigbo Local Government Council, Hon. Gerald Offorji , has expressed optimism that Governor Nyesom Wike's victory at the just concluded March 9, 2019 governorship and State Assembly elections has stabilised his position in the council.
Hon. Offorji, who said he was not surprised by the outcome of the elections, noted that the victory of Chief Wike at the polls was not strange because his performance as governor had made Rivers people and the electorate to love him.
Addressing journalists on the declaration of Chief Wike as the winner of the election, Offorji said: "It is a welcome development, we are aware it will happen. He deserves to be given second tenure to enable him complete the unprecedented transformation Rivers people have witnessed. It is also a victory for Oyigbo people especially Asa populace. I can say without mincing words that Governor Wike's victory had stabilised my position as chairman because Amaechi bragged recently at the Amiesimaka Stadium that by June, his people will take over councils across the state, but God has really humbled him".
Offorji stated that Oyigbo people would continue to celebrate the victory of Chief Wike because they voted overwhelmingly for PDP which the Governor can attest. He also said that the people of Oyigbo were enjoined not to be demoralised by the concocted result as announced by the Independent National Electoral Commission (INEC).
"I can assure Oyigbo people that it is a matter of time their stolen mandate will be recovered at the tribunal".
Regrettably, AAC Governorship Aspirant Mr Awara, was announced as winner of Oygibo local Government Area which is laughable. How can a man who did not campaign or posters seen anywhere in Oyigbo be declared winner, it is unbelievable and cannot stand, urging Oyigbo PDP members to remain calm as measures are being taken through constitutional means to reclaim their stolen mandate.
He said the governor's performance in the state as evidently recorded in his numerous achievements gave him and others the belief that his re-election was a concluded issue, if someone has performed excellently well, he should be given the opportunity to tidy up things in another four years.
Favour Harry