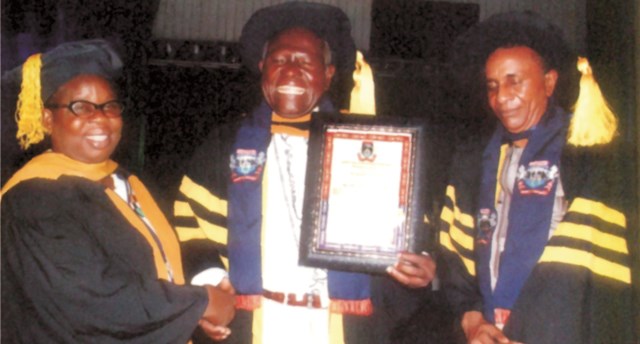 The Department of Plant Science and Biotechnology in the Rivers State University has begun research on seeking for alternative soil fertility addition aside artificial fertilizer.
Though the research is still on its early stages, head of the Department of Plant Science and Biotechnology, Prof. Emylia Jaja told The Tide that there were huge prospects.
According to her, the project is aimed at curbing the use of artificial fertilizer and replacing it with an organic substance that would have less effect on humans.
"We are currently doing the research and it has gone to an advanced stage in the use of conconut water to aid plant growth. And we are still looking out for more prospects as we test more of what we have to confirm its applicability", Prof. Jaja said.
Prof. Jaja who is an expert in Plant Physiology is leading the research stating that, "what we have discovered is that coconut water extract has a lot of cytokines, a plant hormone that helps growth".
She observed that most technology is going organic these days to reduce environmental hazards, hence when the research is concluded it would reduce reliance on chemical fertilizers.
The University don, however, raised alarm on the effect of black soot on plant, explaining that many plants including agricultural produce would be affected if the menace was not curtailed.
"Gas flaring and back soot block stomata of plants", Jaja noted, "once this happens it alters the production capabilities of plants because the plant is put under pressure. Such plant may die or fail to produce maximally".
Prof. Jaja called on both state and federal governments to support research in universities, arguing that funding would help in creating innovative things to improve society.
On the black soot, she recommended for the implementation of the modular refinery policy, as she lamented that illegal refining of petroleum products was damaging both human and plant lives.
Kevin Nengia