Police Parade Four Suspected Kidnappers In C'River
Four persons have been arrested in Calabar, the capital city of Cross River State for allegedly being involved in kidnap of two brothers of Mr Robert Bassey who the suspect claimed owed them.
The Cross River State Commissioner of Police, Mr Austin Agbolahor, while parading the suspects said that the suspects took hostage of Robert Bassey's  brothers  at Atimbo axis  of the Calabar metropolis claiming  that Robert owed  them.
Representing the Commissioner of Police, Police Public Relations Officer, PPRO Irene Ugbo, said that the suspects were apprehended by police following a distress call from good Nigerians and the police anti- Cultism and Kidnapping Squad swung into action and surrounded the suspects.
But in a swift reaction to the allegations, a suspect who spoke to our correspondent stated that the allegation was false, adding that he and three others including a 29-year old DSS personnel, Eyo  Bassey said the allegations were false, adding that he was being framed up  by somebody who duped his friend, adding that he was accused because he wanted to assist a friend recover the cash that was dubiously collected from his friend in connection with admission racket.
According to one of the suspects who spoke to our reporters with tears, Mr Eyo Edet said he was 36 years old, debunked the allegations and claimed that the police apprehended them while trying to retrieve the money which two of the suspects gave to Mr Robert Bassey to help secure admission for the two friends to the University of Calabar.
Eyo dispelled allegations stressing that he wasn't a kidnapper. "We are not kidnappers but we only wanted to get the money which Robert collected from us."
A health worker with the municipality council said, "I don't know anything concerning kidnapping as alleged by our accusers."
Friday Nwagbara, Calabar
Advocacy Journalism, Key To Protecting Survivors Of Gender-Based Violence – Experts
As the EU-UN-Spotlight Initiative training network for journalists in Cross River state came to an end, UNICEF experts on ethical reporting, media advocacy and solutions journalism, took participants through some topical lectures sessions capable of equipping them on how to protect survivors of gender based violence.
The sessions saw the discussions on challenges and solutions as anchored by the duo of Iliya Kure, Joshua Olufemi and Victor Atuchukwu.
Topics like "Gender Balance, Gender Equity and Gender Equality and Discrimination.
Thereafter, "the introduction to ethical reporting, ethical reporting on Violence against women and girls (VAWG), Fake news and sensationalism took the stage".
Presenting the paper, Iliya Kure, took participants through universal code, objective of advocacy journalism, human angle story amongst others.
He said one of the objective is to encourage the writing of more gender based Violence against women and girls which can influence policy direction and decisions.
Also in her paper entitled "Guideline for photographing women and girls", Khadijah Ibrahim Nuhu, said "women and the girl child needs our protection. They need to be protected as they are also protected under the universal Human Rights law".
"Using images of women and girls have its special challenges with all the "do nots" and even more daunting with current dynamics of the social media, she said ".
"In many cases, the act of using images of women and girls places them or other at risk of retribution of stigmatization and was asked to avoid images that might put them at risk while carrying out your reportage.
It is a general believe that, "these women and girls have to live with your story and image depiction long after it has been published, she noted".
Other papers presented includes "Media advocacy, definitions, mass media and social media as advocacy tools. Giving voice to community efforts and Economic and social determinants of VAWG" by Iliya Kure and Joshua Olufemi, respectively.
By: Friday Nwagbara, Calabar
Bayelsa Harps On Cultural Tourism, Support For Young Entrepreneurs
Bayelsa State Government has again urged traditional rulers and people of the state to make conscious efforts towards harnessing their tourism and cultural endowments for export to the rest of the world.
The state Deputy Governor, Senator Lawrence Ewhrudjakpo made the call at when he paid a courtesy visit to the Ibenanaowei of Ekpetiama Kingdom, His Royal Majesty, King Bubaraye Dakolo in his palace at Gbarantoru in the Yenagoa council area of the state.
A statement made available to newsmen by the state Deputy Governor's Senior Special Assistant on Media, Mr Doubara Atasi, quoted the h im as saying, that Bayelsa is endowed with some of the best tourist sites and cultural resources in the world.
Ewhrudjakpo noted when developed, tourism and the rich culture of the various clans in the state have the capacity to raise the standards of living of the people, in addition to shoring up the internally generated revenue (IGR) of the state.
He asserted that most of the festivals people spend their fortune to attend in far away Brazil and other countries of the world are not as meaningful and colourful as some of the cultural fiestas in the state, urging Bayelsans to cherish their gifting, believe in themselves and take steps to harness their natural endowments for their personal and collective development.
The state number two citizen assured that the present administration was putting measures in place to diversify the state's economy through agriculture, tourism and entrepreneurship, noting that the state government had made the teaching and learning of the Ijaw language in all the primary and secondary schools in the state compulsory as part of its cultural renaissance programme.
"Some of the festivals people travel to attend in Brazil and other parts of the world are not as endowed as what we have here. But what seems to be limiting us is that we lack the capacity to escalate ours. Brazil and others have used their knowledge to unleash their capacity to make their endowments more popular and international. We can also do it. So we are here to encourage you and other traditional rulers to make more efforts to develop our culture", he said.
By: Ariwera Ibibo-Howells, Yenagoa
Abducted NLC Chairman Regains Freedom In C'River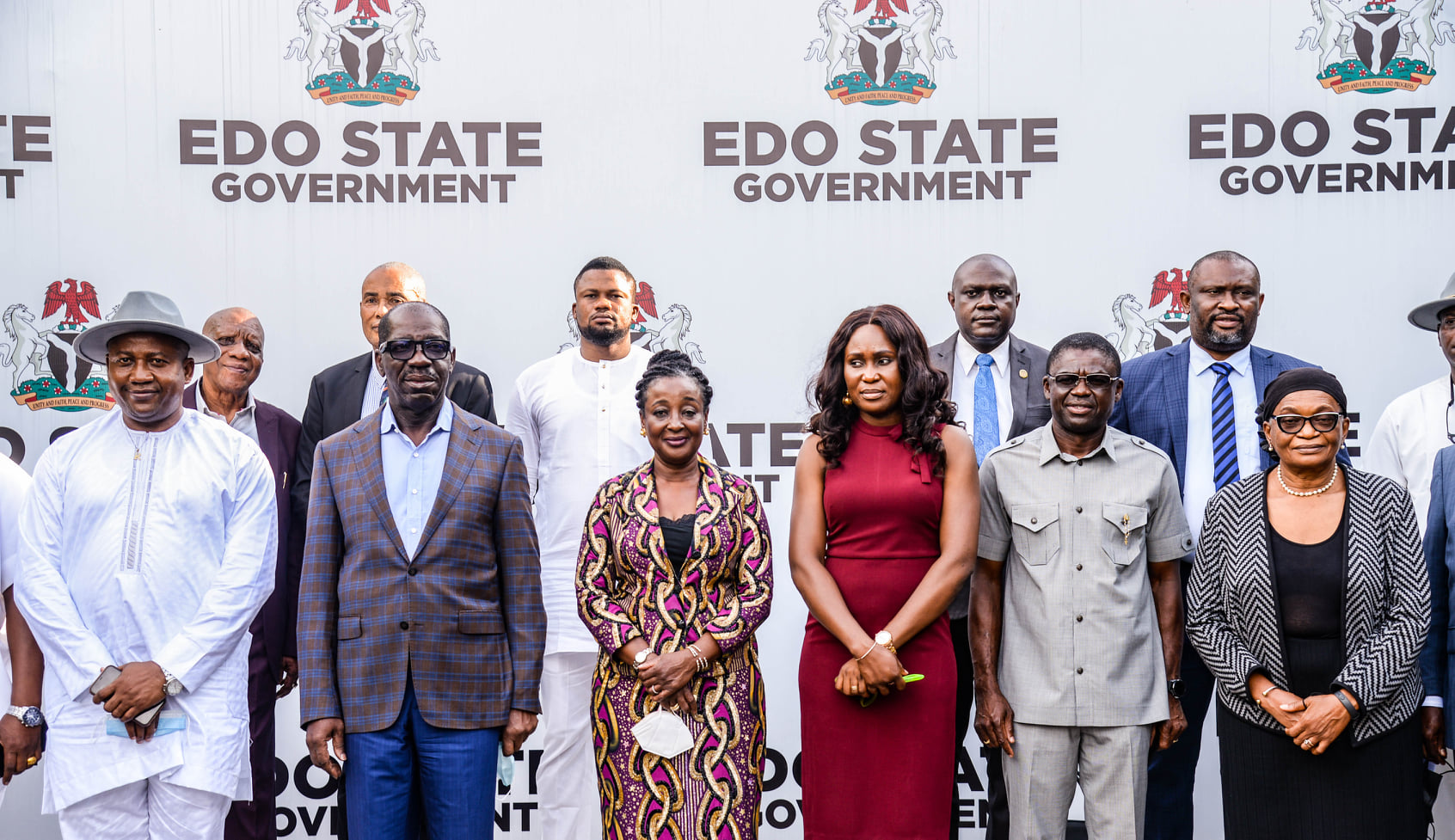 The Chairman of the Nigeria Labour Congress (NLC), Cross River State chapter, Comrade Ben Ukpepi, who was kidnapped three months ago, has regained his freedom.
Our correspondent reports that Ukpepi was kidnapped from his house at CROSPIL in Akpabuyo Local Government Area of the State on March 21, 2021.
The Vice Chairman, NLC, Cross River State, Comrade Lawrence Achuta, said the victim was released on Monday by 3.30pm.
In a statement, he said, "Recall that Ben Ukpepi was kidnapped from his CROSPIL estate residence in Akpabuyo on the 21st of March 2021.
"We are very glad, and thankful to God Almighty for his safe release by the Kidnappers.
"I use this opportunity to thank the Organised Labour family in the State, particularly the Nigeria Labour Congress, the Medical and Health Workers Union and some members of his family.
"He is undergoing some routine medical checks at the moment. Once again, I thank all who stood by us throughout this difficult moment," he quipped.
By: Friday Nwagbara, Calabar