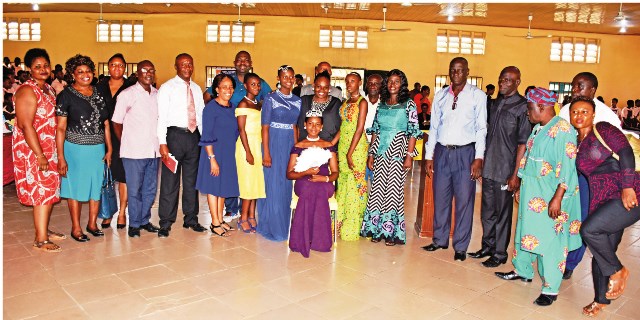 The Rivers State Commissioner for Budget and Economic Planning, Hon Isaac Kamalu, has charged graduates from Technical, Vocational and Agricultural Training (TVAT) institutions to make adequate use of starter packs provided for them by State Employment Expenditure (SEEFOR) for Projects.
The Commissioner gave this charge at an empowerment support programme organised by SEEFOR Project to mark the flag-off of short-term skills acquisition training for youths in Elechi Amadi and Ken Sarowiwa Polytechnics.
Graduates from some Technical, Vocational and Agricultural Training (TVAT) under the SEEFOR Project also received starter-packs at the event.
Hon. Kamalu expressed optimism that the beneficiaries would become employers of labour "We expect that the idea that you are looking for employment is no more there, that now you are going to create employment for some other persons through this starter packs that are going to be distributed to you."
He commended the SEEFOR Project for providing the equipment in fulfilment of the object of the TVAT sub-component to ensure that trained youths are empowered to stand on their own.
The Commissioner also thanked the State Government led by Chief Nyesom Wike for providing enabling environment for SEEFOR and other donor institutions to operate in the State.
In her speech the Permanent Secretary, Ministry of Budget and Economic Planning, Mrs Titilola Cline, advised the graduates to use their starter packs to create better life for themselves and others around them.
Addressing the graduates the SEEFOR Project Coordinator, Mr Kelcious Amos, congratulated them for successful completion of their training. He urged them to be good ambassadors of SEEFOR Project and their various institutions and enjoined them not to sell the equipment given to them but use it for the intended purpose.
Speaking on behalf of the graduates, Mr Frank Akesobari thanked the State Government and the SEEFOR Project for empowering them with tools to stand on their own.