Using Weather Forecast To Boost Agric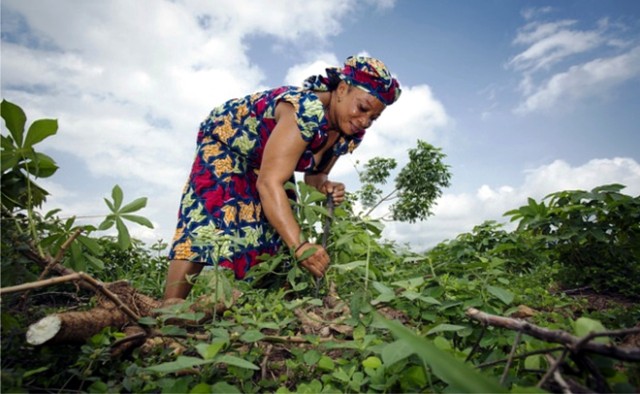 The Nigerian Meteorological Agency (NiMet) predicts a below-normal rainfall, dwindling amount and duration in many parts of the country in 2019.
In its 2019 Seasonal Rainfall Prediction (SRP), NiMet calls 2019 El-Nino where rainfall deficit with varying magnitude is expected for most parts of the country.
Observers, therefore, posit that the pattern of rainfall can affect food production except there is sensitisation to climate-smart agricultural practices and proper weather information dissemination to the farmers.
Climate-Smart Agriculture (CSA) is an approach for transforming and reorienting agricultural systems to support food security under the new realities of climate change.
Researchers believe that widespread changes in rainfall and temperature patterns threaten agricultural production and increase the vulnerability of people who are dependent on agriculture for their livelihoods.
According to them, the threats can be reduced by increasing the adaptive capacity of farmers as well as increasing resilience and resource use efficiency in agricultural production systems.
They note that CSA promotes coordinated actions by farmers, researchers, private sector, civil society and policymakers towards climate-resilient pathways.
Minister of State for Aviation, Sen. Hadi Sirika, while reviewing NiMet's report admits that the country is expected to experience a below-normal rainfall season.
He observes that rains are expected to start late, especially in the northern part of the country while the south eastern zone as well as the coastal areas will experience a normal onset of the rains.
He notes that most of the northern states will experience earlier-than-normal end growing season while shorter length of the growing season is predicted for most parts of the country.
He also says that there will be frequent and severe dry spell over the northern region during the rainy season.
"Dry spell will be more frequent and severe, ranging from 10 to 18 days in some parts of the extreme north around June and July, while the little dry season or (August break) in parts of the south is expected to be pronounced.
"The expected below normal rainfall in parts of the country does not rule out the possibility of isolated flash floods due to high intensity rainfall at the peak of the season, especially in places that are naturally prone to flooding.
"In every season, dry spells occur and in certain cases, lead to crop losses; farmers and other stakeholders are advised to get in touch with NiMet to access meteorological updates within the growing season.
"This is because these are risk factors for farmers in the affected areas and have to be carefully and scientifically managed.
According to Sirika, early release of the SRP before the beginning of the rainy season is to ensure effective harnessing of the climate resource.
He agrees that such information will further guarantee minimal losses from associated hazards, which are becoming quite devastating in this era of climate change.
He says that an increase of at least 30 per cent agricultural yields can be achieved if relevant meteorological information is utilised.
Similarly, Prof. Sani Mashi, the director-general of NiMet, says that farmers in the northern part of the country, mostly the Sahel zones are advised not to plant early as the country is likely to experience late onset of rains.
Mashi explains that early cessation of rains in the northern part will lead to shorter length of growing season and recommends  early provision and access to improved and drought resistant variety seeds.
"Normal onset is expected over coastal and some south-east states while the earliest onset date is predicted to be from March 7 around the coastal region of the south-south region.
"The onset dates are expected to change northwards with areas around Maiduguri, Sokoto, Katsina, Dutse, Potiskum, Kano and Nguru having onset of rains from June 16.
"The earliest cessation dates are expected to be from September 29 around the north-western parts of the country while most of the north is expected to witness cessation dates within October,'' he explains.
He explains further that while the growing season is expected to end between late October and mid-November, parts of the central and southern states are expected to experience end of the season by mid-November to early December while the season is expected to end by late December along the coast.
According to him, governments at all levels are advised to embark on awareness and sensitisation of farmers and other stakeholders on CSA practices such as on-farm water harvesting structures, soil and water conservation practices and land preservation.
"Farmers are also encouraged to make provision for irrigation water during the predicted periods of dry spell.
"The warmer-than-normal temperatures predicted in February and April are expected to affect livestock in some parts of the country, particularly the northern states where rainfall has not yet established.
"Decrease in fodder production from dry land, increase in vector-borne diseases, internal parasite infestation and mortality rate is likely to increase during these months due to temperature fluctuations, shell quality and egg weight in layers may also be affected.
"The colder-than-normal daytime temperatures in March may affect day old chicks and increase feed conversion ratio in layers and broilers while the spread of heat-related diseases is likely to increase as a result of the predicted warmer conditions in most parts of the country.
"Good veterinary practices for livestock vaccination, fisheries and aquaculture management should be adhered to because fish production is likely to be adversely affected as a result of warmer-than- normal conditions especially in the northern part of the country,'' he warns.
Ogbaje writes for the News Agency of Nigeria.
Sumaila Ogbaje

Of Baby Factories And Child Adoption Laws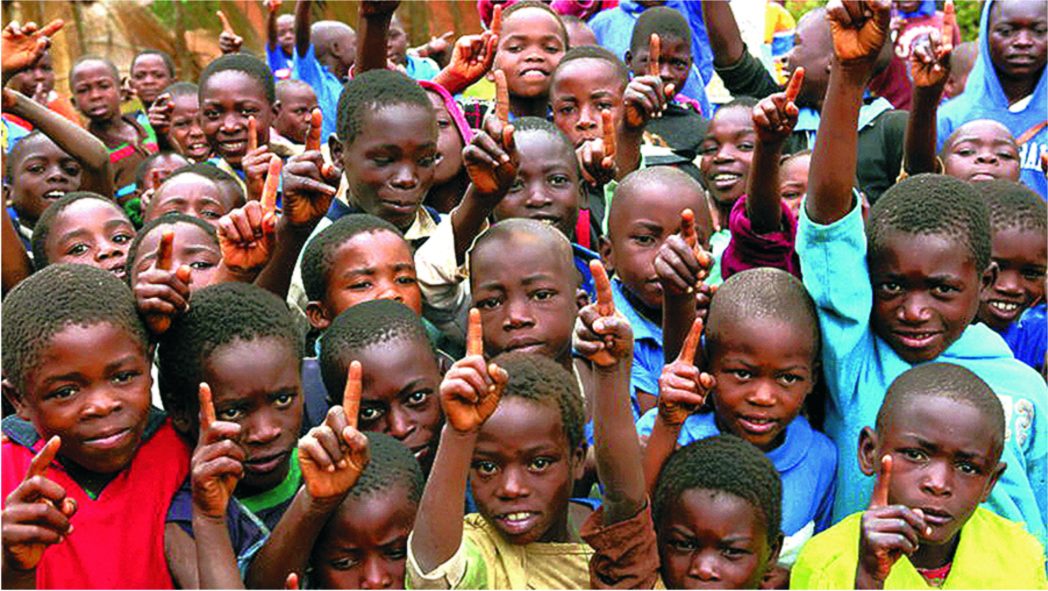 The issue of child adoption and the need to have a child that a couple can call their own has been a nightmare to many families in Nigeria.
This is because, for many reasons, some couples are unable to have their own biological children and resort to other options such as adoption or fostering so as to have children they can call theirs.
In Nigeria, adoption is governed by two laws, the Child's Right Act (2003) which incorporates the rights and responsibilities of children, and the Adoption Law of the state where one seeks to adopt the child from.
Adoption is a legal process pursuant to state statute in which a child's legal rights and duties toward his/her biological parents are terminated and similar rights and duties toward adoptive parents are substituted.
It is also an order vesting the parental rights and duties relating to a child in the adopters, made on application by an authourised court.
For adoption to take place, the court is vested with powers to grant an adoption order, depending on the type of adoption taking place. The court also has the right to cancel an adoption process if it thinks or gets reports that the adoptive parents applied undue duress.
In Nigeria, adoption procedures and rules differ from state to state, for example, adoptive parents must foster children for at least three months in Lagos, but must foster for at least one year in Akwa Ibom, while Abuja allows adoption only if one parent is a Nigerian.
The laws in most parts of the country provide that an application for an adoption must be made in the prescribed form and submitted to the registrar of a competent court.
Section 116 of the Child Rights Law of Lagos State 2015 makes provision for adoption application, made in prescribed form and accompanied with: the marriage certificate or a sworn declaration of marriage, the birth certificate or sworn declaration of age of each applicants and two passport photographs of each applicant, as well as a medical certificate of fitness of the applicants from a government hospital.
In practice, the adopter cannot make this application to the court on his or her own without the consent of the government welfare agency or department.
In Lagos State, the government department responsible for such a process is the Ministry for Youth and Social Development.
On receipt of the application, the court will give an order of investigation to be conducted by Social Welfare Officers, supervision officers, and any other persons as the court may determine to assess the suitability or otherwise of the applicant as an adopter.
Observers, however, note that the quest for children further compounds the pressure from family and friends, as well as high expectations from the society which force some couples to engage in acts contrary to the law.
Some observers say it is such pressure and the "somewhat unfriendly" adoption laws in some states that prompts "child harvesting", popularly called "baby factories,'' which is fast becoming a lucrative business for those offering to solve the eagerly will-be parents who desperately seek babies.
Mrs Ngozi David, a business woman living in Abuja who said she got married 25 years ago but never had even miscarriage, said "I am now used to the derogatory names referred to me by my friends, inlaws and some family members.
"I have been to many hospitals in search of the fruit of the womb but did not succeed, I also visited many Churches and even some Muslim clerics but yet to get an answer.
"I applied to adopt a child some years ago but when I didn't get after eight months, I decided not to pursue it and went for prayers to different worship centres. I don't even know what to do again: just waiting for God's time."
David's story is not far from Mrs Justina Agbo, a civil servant residing in Abuja, who said she got married 15 years ago and has no child yet.
Agbo said that even though her inlaws have been helping her in that regard, she is always moody, sad, and feels rejected.
She added that in 2019, she even contacted someone who said he would link her up with a "baby factory" to book for a baby boy at N300,000, but was later advised by a friend not to go ahead with the plan.
On why she didn't go for adoption, she said "I learnt that the process is cumbersome and takes years. I am just waiting for God's time."
Mrs Patience Gying, a Counselor, says people now see "baby factories" as a lucrative business where they can easily get paid to make some girls pregnant.
This, according to her, they do without thinking about the fate of the innocent child sold for a plate of pudding.
She said that the practice negates the Child Rights Law and the reasons for setting up homes to carter for the needs of prospective persons wishing to adopt or foster children legally.
Gying said some of those arrested in the past for engaging in "baby factory" business said they did that because of economic hardship, the desperation by couples to get babies and greed for money.
A lot of the girls rescued from such factories were school dropouts, young women who were  denied access to education or sent away from their homes for various reasons.
Abject poverty is the major reason young mothers give up their babies in exchange for money, while others do so due to societal shame and the lack of support or the lack of knowledge about what or where to get help after getting pregnant the wrong way.
Unfortunately, the baby trade business is also promoted by some medical practioners, proprietors of motherless babies' homes and even relations of girls who become pregnant out of wedlock due to societal shame.
Even though the nefarious activity continued unhindered in the past, the government, security agencies and community members have started to beam their searchlights on such acts.
In September 2019, the police command in Lagos State rescued 19 pregnant young women and four children during raids on four "baby factories" in the state.
It was reported that two suspects were arrested during the raid, but the principal suspect absconded after she got wind of the raids.
The state Police Public Relations Officer, Bala Elkana, said in a statement that a manhunt was launched for the suspect, explaining that the suspects were operating as nurses at the baby factories when they had no any formal medical training.
"Two suspects, Happiness Ukwuoma, 40; and Sherifat Ipeya, 54, were arrested in connection with the case, natives of Imo and Lagos states and did not receive any formal medical training, but operated as nurses.
"The Command has launched a manhunt for the principal suspect, Madam Oluchi, from Mbano, Imo State. She is a mother of five.
"The young women were tricked with employment as domestic workers in Lagos and abducted by the suspects for the purpose of getting them pregnant and selling their babies for between N300,000 and N500,000, depending on the sex."
Elkana stated that the state's Commissioner of Police, Zubairu Muazu, had visited the scene and ordered the State Criminal Investigation and Intelligence Department to take over the case, adding that the Command had been working with other agencies and stakeholders to rehabilitate and resettle the pregnant women and the babies.
He added that investigation was ongoing and the suspects would be charged to court.
This is one of such stories happening in some parts of the country.
When some couples and families are seeking for children to genuinely adopt and take care of just like every normal family, some greedy individuals are thinking of how to make money out of it.
While adoption is legal and couples are allowed to do so, the laws guiding it are stringent, just to make sure that such children are well catered for.
Mrs Agnes Utah-Hart, the Director, Gender Development Department, Federal Capital Territory, explained that the delay in adoption process is to ensure that the applicants are thoroughly accessed and scrutinised.
Utah-Hart says the measure is also to ensure that only those that are suitable and capable are given the opportunity to adopt.
She noted that the stages of adoption or fostering in the Federal Capital Territory (FCT) include a handwritten application letter, application form, birth certificate or declaration of age.
Others requirements are: recent passport photographs of the prospective adopter, evidence of income, medical fitness, letter of consent and other legal process.
"The application is submitted to the secretary, Social Development Secretariat, who in turn, minute it to the Director, who minutes it to the Deputy Director and there is a team that does home visitation as part of adoption process and it is very important.
"We visit the homes and access the readiness of the applicant that wants to pick the child. After that, there is an adoption committee — the FCT Adoption Committee  to look at the application based on merit and availability of children.''
According to her, at least 500 persons apply for adoption and fostering annually within the FCT.
She said some applicants fail to complete the adoption process to the legalisation stage, which is the final phase, while some complain about the waiting period of 12 months as stipulated in Section 121 of the Child Rights Law, "but it is normal."
A legal practioner and children activist, Ms Grace Auta, said Section 30 of the Child's Rights Act specifically deals with selling of children and anyone guilty of such is liable on conviction to a term of 10 years in prison.
Auta added that "any payment to facilitate adoption process is also against the law and anyone that contravenes this is liable on conviction to a fine of not more than N30,000 or imprisonment for a term not exceeding three years or both.''
She said that "no matter how long or complex child adoption process might be, the joy and fulfillment given to a child, abandoned by a biological mother, into a welcome and loving home erodes all questions
"The child, who knows only the warmth and care of his or her adoptive parents grows with the notion that they truly are his/her parents, hence the need for adopters to patiently pursue the process to its logical conclusion, since it is a worthy cause."
Auta writes from News Agency of Nigeria.
Justina Auta

Need To Immortalise Rex Lawson
On Sunday, January 12, 2020, I listened to an audio clip of an unreleased song by Cardinal Rex Jim Lawson; the clip came from the ebullient Daag (Dagogo Josiah). Having had the rare privilege of playing on stage with Rex, I could "see" the entire band as every instrumentalist did his thing throughout the song. It was nostalgic. There was the rich effect of two guitars, which was novel for the highlife genre at the time. I could see Chike Charles on drums maintaining the beat and lacing it with rolls, which constitute cues that conduct the performance of the other instrumentalists; in the same department, I could also "see" Tony "Akatakpo" Odili practically caressing his congas as he joins in conducting the band; Franco Oviebo on alto sax and each and every other member of the band consummately delivered their part that culminate in the unmistakable sound of Rex Lawson and the Mayors/Majors Band. At the end of that reminiscence, I sent a text to Daag saying thus: "it is a tragedy of our history that the greatest ambassador of old Rivers State was never caught on video." This article is inspired by the above twenty-word lamentation.
At about 5pm on Saturday, January 16, 1971, King Sonny Brown and I stood with Cardinal Rex Jim Lawson at the Sokoto Street side of Afro Bamboo, No. 35 Aggrey Road, Port Harcourt and spiritedly endeavoured to talk Rex out of travelling to Warri that day. Our reasons were very cogent and simple: (1) given the time, it was going to be a night journey, which is usually dangerous in this part of the world, (2) General Yakubu Gowon's post-war Reconciliation, Rehabilitation and Reconstruction (RRR) policy had not materialised in good roads at the time, especially in the areas affected by the civil war, and (3) the road from Port Harcourt to Warri via Onitsha (East-West Road and Kaiama Bridge had not been conceptualised) was highly treacherous. Rather unfortunately, Rex was in very high spirit such that our admonitions did not hit the target. He had taken delivery of a brand new Ford Transit Taunus Bus from J.O. Allen Motors on Aba Road late that afternoon and that was the kickoff night for his new contract in Warri, a city he loved so much having played there during the formative years of his career. He was worried that the fans will be disappointed and the hotel proprietor will be angered by his absence. Inevitably, the "Pinaoyibo" King and I waved Rex goodbye as they set off.
Rex and I were not great friends; if anything, we were adversaries of sorts: he was the undisputed Global King of Highlife and I was just a provincial personification of Pop and Soul, which were morphing into the Rock genre at the time; Rex believed that my type of music was "transient" while I insisted that Highlife was destined for the dustbin of music history. He drank gin like water and had the biggest wrap of herbs I ever saw while I was a teetotaller. As if taking side in the matter, publisher Berepele Davies gave me a highly effectual shot in the arm by placing my photograph on the cover of Flash Magazine, which was one of the only two magazines in Nigeria at the time; the other one was Newbreed. Rex and I were worlds apart. The previous year, Franco Oviebo (Rex's alto saxophonist) had offered me to join them on the British tour but I turned it down. Rex's first public performance on his return from Britain was with my band, The Blackstones; it took place at Romeo Star Hotel, Victoria Street, Port Harcourt. Rex came in the middle of the show and requested to sing; I was outvoted in my objection and when Amakiri Photos came to take a shot of the performance, I moved from camera-way but the head of my Egmond Bass Guitar was captured in the photograph. Again, at the end of the show, Rex requested for a group photograph with the band, I walked away from it and he took the shot with the other members. Interestingly, these two photographs are in a book on Rex written by Sopriala Hutchinson Bob-Manuel. Irrespective of the seeming conflict, Rex and I related with utmost cordiality and that was the general mood amongst us all. It is a reflection of the easy-going attitude of musicians. Virtually all of us lived and performed in the same vicinity: Afro Bamboo, Rex's residence, was No. 35 Aggrey Road by Sokoto Street; No. 31 Freetown Street, the residence of The Blackstones, was on Freetown Street by Sokoto, LudoNite Club was on Hospital Road by Sokoto and Hilsom Inn was on Bernard Carr Street by Sokoto; so, our world revolved around the same vicinity with Sokoto Street as the common denominator. By the way, LudoNite Club and Hilsom Inn were the happening places at the time. Cedar Palace Hotel on Harbor Road was elitist, Romeo Star Hotel and Land of Canaan Hotel were in the fringes while Copa Cabana and Executive Club 67 were on the drawing board.
Sunday, January 17, 1971, The Blackstones were performing at LudoNite Club; at about 11pm, a crowd of young men and women came to the gate and announced that Rex was dead. We froze on stage, Mr. John Oki, the proprietor, was in shock; however, shortly thereafter, the music went on; we could not stop the show because that required refunding the patrons, which was not an option at all. At about 1am Monday, January 18, 1971, an enlarged crowd returned with rage and patrons, band and staff of the club scampered to safety and the show was over.
Rivers State (present Rivers and Bayelsa States) went into mourning. Governor Alfred Diete-Spiff announced that the State Government will underwrite the burial. On D-Day, we gathered at Port Harcourt City Council Hall where Rex lay in state with his trumpet and its mute lying still beside him. Every one of note in the State was there; people from far and near were also there; so also were all the musicians in town. For The Blackstones, we wore black on black. King Sony Brown did not look kingly at all; he was obviously devastated. Rex had sheltered all of the Rivers musicians during the war and they lived like brothers at Afro Bamboo; with Rex gone, Brown had an oversize shoe to wear. And Rex was interred with great fanfare.
Fast forward to 1975, Emmanuel Dokubo had joined me at Murray State University, Murray, Kentucky, USA to study Radio/TV-Broadcasting and he came along with a music album by Rex. For a course in Directed Public Performance, I was assigned to manage WKMS, the university radio and television station, during mid-semester break. At about 6.15 one morning, I played Rex Lawson's So AlaTemem and other songs from the album and was savoring the sonorous voice and tight instrumentation in the songs on the seventh floor of Nathan Stubblefield Building when my Head of Department, Professor Robert Howard, stormed into the studio and ordered me to stop the record; I did and he gave me a brief lecture on Federal Communication Commission (FCC) laws that forbid playing songs delivered in foreign language. He was more worried than irate not knowing if the monitors at FCC would pick up the slip-up. When classes resumed at the end of the break, Professor Howard, addressed the issue during our first meeting. He dwelt more on FCC laws and eventually zeroed in on Rex. He subjected So AlaTemem to critical analysis and surmised that it must be a love song; when he turned to me for a verdict on his adventure in music appreciation, I was lost. The class was rather surprised that I did not know the words of the song meanwhile I had told them that Rex and I are from the same State; I had to deliver a brief lecture on Nigeria's multiculturalism and multilingualism. In the end, Professor Howard's analysis of So AlaTemem and the enthusiastic responses from my Caucasian fellow students opened my ears to the beauty of Rex Lawson's music and, of course, my eyes to the genius that he was. While Ibo language was virtually the lingua franca on the streets of pre-civil war Port Harcourt, Rex had crowds in Onitsha, Enugu, Warri, Lagos, Calabar and other cities in Nigeria joyfully singing in Kalabari language and energetically dancing to the rhythms of Sea Water percussions.
As we remember Rex on this forty-ninth anniversary of his demise, I appeal that efforts should be commenced to produce a film on him. Granted that some structures have been named after Rex and one or two books, and a few articles written on him, the visuals and dialogues of film give details of the story and, therefore, leave an indelible imprint in the minds of the public. Within the timeframe of one year, this objective can be achieved and presented to the public on the fiftieth anniversary. Tony Odili is still strong and kicking, Dumo Oruobu who, I hear, wrote his project on Rex, yours truly and a few others who knew Rex can help in the narrative. Department of Mass Communication in Rivers State University and Department of Theater Arts in University of Port Harcourt should be able to help in the production. Thank God for technology, Jamie Fox played Ray Charles and "sang" his songs effectively through the technology of lip-synching; this technology is available here today.
Towards the above project, I hereby appeal to Governor Nyesom Ezenwo Wike, the Governor of Rivers State, to shoot the first salvo by directing the Ministries of Culture and Information to constitute a team to drive this objective. Also, the Chairmen of Asari-Toru, Akuku-Toru and Degema Local Governments should be able to support the State Government in underwriting the cost of production and presentation.
Cardinal Rex Jim Lawson earned this; he deserves it. Let us oblige him.
*Dr Osai is a lecturer at the Rivers State University, Port Harcourt.
Jason Osai

Why Hospitals Need Sign Language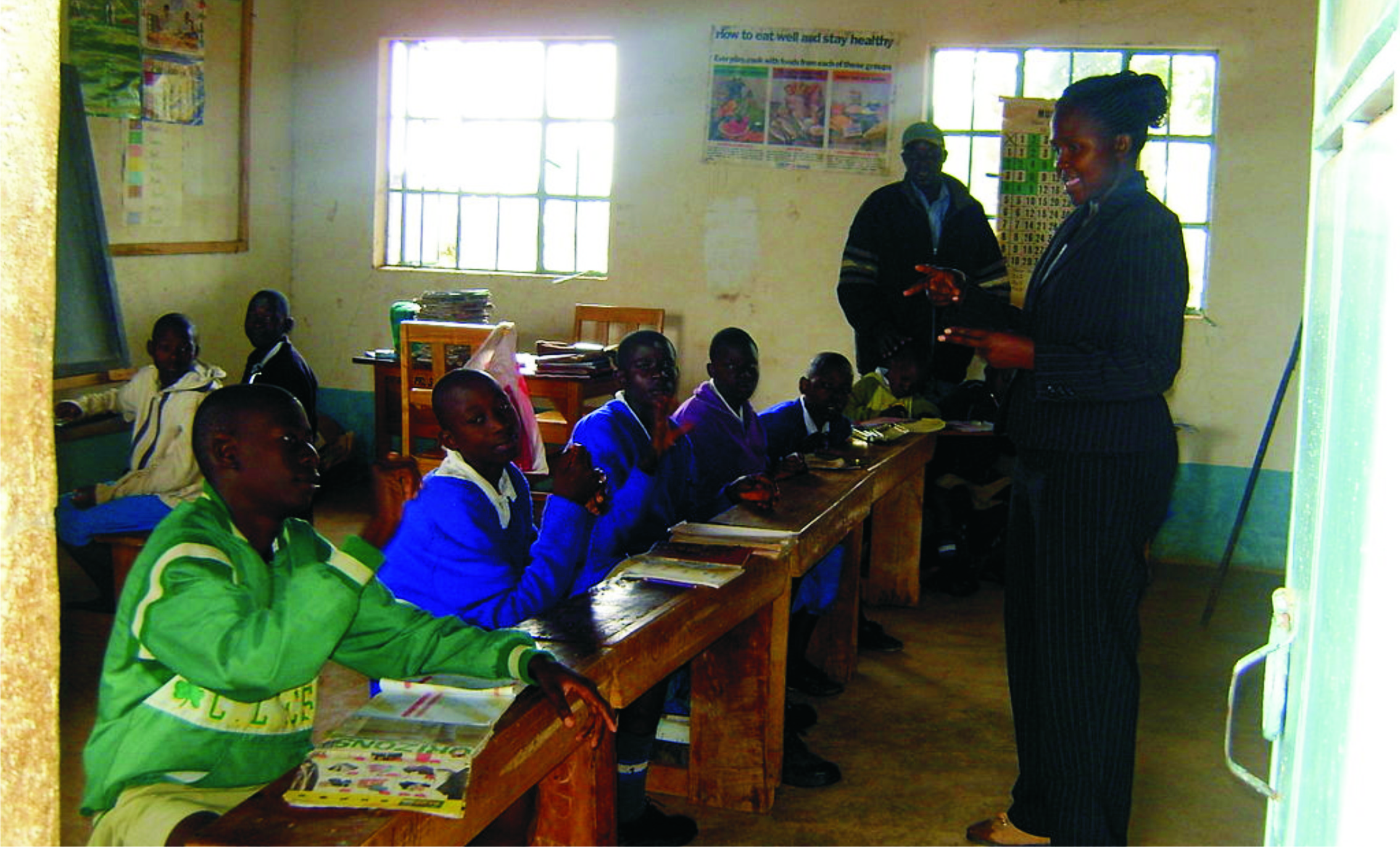 Aishat, as fondly called, followed her relation, a pregnant deaf, to a hospital to assist her in accessing ante-natal healthcare in one of the hospitals in Abuja.
Because Aishat is not trained in interpreting sign language, it became a serious challenge for her to sail her deaf relation through the interactions between the doctor and the patient.
Most of the times they came for appointments, little improvements were observed in the woman's complaints because Aishat could not adequately decode the message from her relation to the medical personnel.
Imagine a recurring situation such as this in various health institutions where the deaf and other physically challenged persons have to grapple with their challenges in accessing healthcare.
Perceptive observers note that although the right to information is a basic human right, essential for individuals and groups to exercise and make informed decisions as independent persons, this group of persons doesn't seem to enjoy it.
In the light of this, Deaf Women Association of Nigeria (DWAN), Abuja chapter, held deaf women awareness week to sensitise the public to the importance of sign language interpreters for the deaf in hospitals.
The week coincided with the International Day of Persons with Disabilities (IDPWDs) entitled: "Equipping the future: Empowering Deaf Women and Girls To Ensure Inclusiveness And Equality''.
Mrs Helen Beyioku-Alase, chairperson of the association, called on the Federal Government to be fair in approach for inclusiveness and equality in society.
According to her, sign language interpretation is the only means of communication that ought to be provided for the deaf in health institutions.
Beyioku-Alase called on governments to provide sign language interpreters in hospitals to enable deaf persons benefit from universal health coverage.
She said that most deaf women and girls were the most neglected and rejected group who struggled to be included in the scheme of things, health progammes inclusive.
Beyioku-Alase also said that such people were often excluded from the design, planning and implementation of policies and programmes that could impact positively on their lives.
"Too often, they, especially the deaf, face difficulties in engaging in labour markets and in accessing healthcare, education and other services because they can't communicate.
"As we work towards attaining the Vision 2030 Sustainable Development Goals, DWAN is advocating the right and inclusion of deaf women in Nigeria.
"This should be with a special focus on sexual and reproductive rights, economic empowerment and elimination of violence against women, education and accessible healthcare.
"While DWAN works at the grassroots, it is well positioned to do national level advocacy as it has branches spread across 36 states of the country,'' Beyioku-Alase said.
She commended President Muhammadu Buhari for assenting to the Discrimination Against Persons with Disabilities (Prohibition) Act, 2018.
According to her, the act will eliminate the sufferings of many persons with disabilities, including deaf women.
She also urged the international community, non-governmental organisations and civil society organisations to rekindle and reposition their belief to carry deaf women along and ensure inclusiveness and equality.
Beyioku-Alase noted that deaf women and children need every support, especially in hospitals, in the area of communication to health officials on their challenges, to be fully integrated and functioning in the society.
Apart from creating facilities for sign language interpreters, she said that empowerment of deaf women and girls in skills acquisition; capacity building or training automatically gives a sense of belonging.
Sharing similar sentiments, Mrs Hauwa Shekarau, the country director of Ipas, said that there should be an increase in sexual reproductive knowledge among persons with disabilities through adequate communication method such persons understood – sign language interpretation.
Shekarau advised government to invest in more specific programmes such as the provision of sign language interpreters in strategic places of public service for persons with disabilities to boost empowerment programmes.
Medical personnel believe that inadequate communication, for instance, in health sector, can increase the risk of medical errors and inappropriate treatments. They note further that interpreters can play a crucial role by facilitating verbal and non-verbal communication.
Analysts, therefore, advise the stakeholders to make qualified interpreters available to such group of persons on a scheduled basis and on an un-scheduled basis with minimal delay, including on-call arrangements for after-hours emergencies.
Onifade is of the News Agency of Nigeria.
Olasunkanmi Onifade