AY Emerges Richest Nigerian Film Producer
Nigerian comedian Ayo Makun popularly known as 'AY' has emerged as the richest Nigerian film producer with four movies in top 10 highest grossing Nollywood movies. It is on record that Nollywood produces thousands of movies year with most of these movies yielding very low returns.
However, in the midst of these low yielding movies which comfortably rank above the 100 million naira high grossing mark and these movies make up our list of top 10 highest grossing movies in Nollywood.
Nollywood stands out as the largest movie industry in the world in terms of production rate, however, it is ranked third on the money and due to the huge disparity between the top quality (high grossing) movies and the relatively (low grossing) ones which by a long stretch dominate Nollywood.
The Top 10 Highest Grossing Nollywood
These movies have been ranked (from lowest to highest) based on generated revenue from online streaming, DVD/CD sales and cinema views among others.
Fifty: This is a Nollywood classic produced and released in 2015 and ranks 10th on the list. Since 2015, it has grossed close to 95 million naira and the only movie on the list with less than 100 million naira gross revenue produced and directed by Mo'Abudu and Bamidele Biyi respectively. Among the casts are Omoni Oboli, Ireti Doyle, Dakore Egbuson – Akande, Nse Ikpe Etim and Wale Ojo among others.
It is distributed by film one and released to the cinemas across the country on December 18, 2015.
30 Days In Atlanta: This movie was produced and released in 2014 and has gross approximately 138 million naira on Nollywood box office revenue chart. The romance – comedy movie was produced by Ay, it became the highest grossing movie in Nollywood, and parades the following costs: Ramsey Nouah, AY, Richard Mofe Damijo (RMD), Desmond Elliot, Omoni Oboli, Juliet Ibrahim and Majid Michel. It was shot in Lagos, Nigeria and Atlanta, United States of America (USA) .
10 Days In Suncity: Another ingenuous production by AY released on June 17, 2017. Since then, it has generated close to 177 million naira in revenue shot in Suncity South Africa and Lagos, Nigeria. Its casts are: AY (lead character), Adesua Etomi RMD, Falz Falana, Mercy Johnson, 2 Face Idibia Gerno Ajhibadi, Fathia Balogun and Alexx-Ekubo, among others.
A Trip To Jamaica: Another thriller from AY released in September 25, 2016 and went on to displace 30 days in Atlanta as the highest grossing movie, it was later displaced by the wedding party that same year just after one month of dominance.
A trip to Jamaica has so far grossed approximately 180 million naira in revenue. The casts include: AY, Funke Akindele, Eric Roberts Nse Ikpe Etim, Chris Attob, Olamide, Pat Ranking etc.
Merry Men: The real Yoruba demons: This is AY's 2018 production and arguably the best and highest grossing movie released last year with a gross earning of 230 million naira in revenue. The four main cast in the movie are Ayo Makun (Ayo) Folarin Falana (Falz) as 'Remi' Martins' Jim Iyke (as Naz) and Ramsy Nouah. Others are Richard Mofe Damijo (RMD).
Ireti Doyle, Lilian Esoro, Damilola Adegbite Jide Kosoko etc.
King Of Boys: A though provoking political thriller, written directed and co-produced by Kemi Adetiba, released on October 2018 and has so far grossed in excess of 231 million naira. The cast include Sola Sobowale (Alhaja Salami) the lead character, Adesua Etomi (as Kemi Salami), Jide Kosoko (Alhaji Salami) etc.
Chief Daddy: The highest grossing movie in 2018 with a current domestic gross of 386 million naira, produced and directed by Mo'Abudu cast: Zainab Balogun, Falz, Linda Ejifor, Patience Ozokwor, Funke Akindele etc.
The Wedding Party: Directed by Kemi Adetiba with current domestic gross of 453 million naira the prominent cast of the movie are Adesua Etomi, lead actress and Bankole Wellington (Banky W) lead actor, Sola Sobowale, Ali Baba, RMD, Daniella Down, Zainab Balogun, Beverly Naya, and Ikechuwu.
The Wedding Party 2: First Nollywood movie to reach the 500 million naira mark. It is the highest grossing movie in Nollywood, it has the same cast as the wedding party !. it stands head and shoulders above other Nollywood movies.
Lion Heart: The Lion Heart is the first and only Nollywood movie to hit the billion nair mark after the $300,000 + (over one billion naira acquisition by Netflix).

Kunle Afolayan's Film 'Citation' Hits Cinemas, August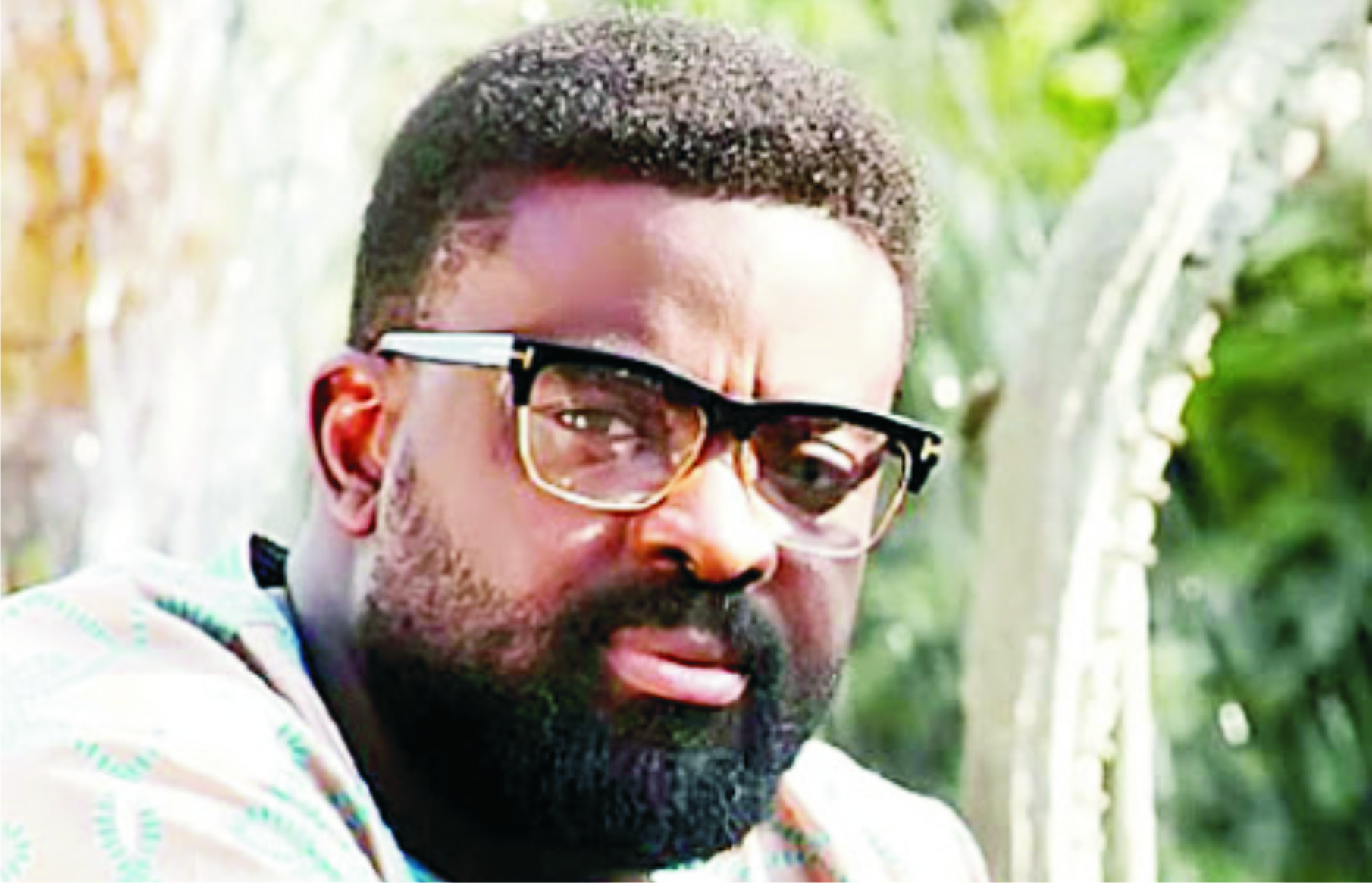 Renowned film maker, Kunle Afolayan, has announced a prospective release date for his anticipated new feature film, 'citation', staring Temi Otedola.
Kunle's sex for grades themed movie is gunning for an August 2020 theatrical release, the film maker confirmed this during a meeting live chat where he spoke extensively about the movie's release.
He revealed that while the coronavirus pandemic may have affected productions, he is excited that his team had concluded primary photography before the coronavirus influenced lockdown.
"Thankfully we were able to complete the shooting of the film, we have also started post production before the entire COVID-19 started and we already have a hit, but because of the lockdown, things have slowed down.
The upcoming movie starring Temi Otedola, Jimemy Jeam Louis, Sadig Daba and Gabriel Afolayan will also be available on Netflix before the year runs out as confirmed by Afolayan who further revealed that he was already in talks with the American streamer.

COVID-19: Emohua Monarch Cancels 116th Birthday Celebration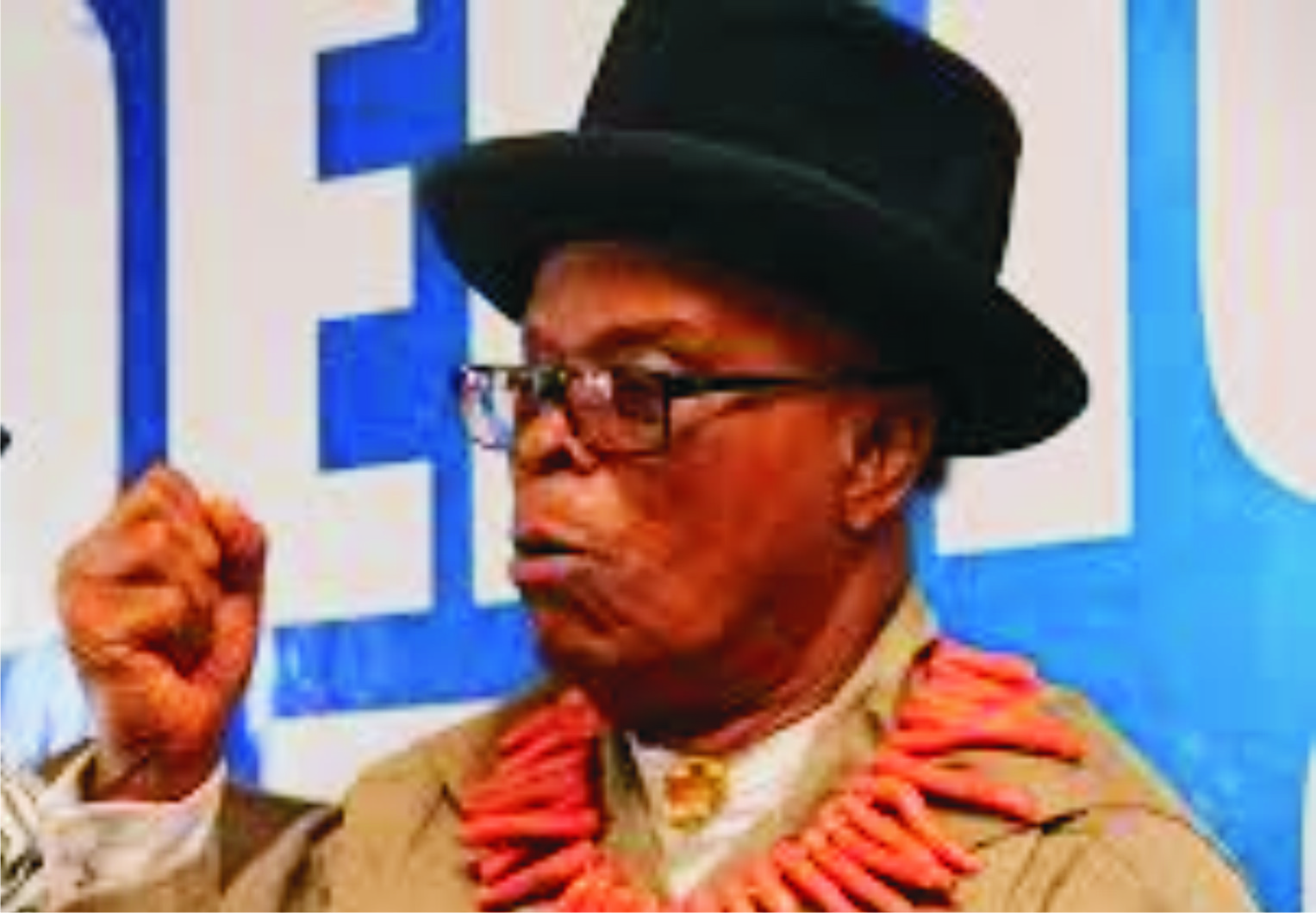 Following the current global Coronavirus pandemic ravaging the world, the monarch of Emohua Clan in Emohua Local Government Area (EMOLGA), Rivers State, His Royal Majesty V.C.B. Okor, (Mgbo XII) has cancelled his 116th Birthday celebration in compliance with the state government's ban on social gathering to prevent the spread of the deadly virus in the community.
In his birthday message to the people of the area, the monarch urged them to celebrate the birthday in their houses and abide by the various measures government has put in place to prevent the spread of the virus and stay safe.
The monarch who spoke through his son, Prince (Amb) Chigozi Okor noted that he is happy with the level of compliance and improved hygiene among the people, as they had been properly informed and sensitised on the dangers of non compliance by the town crier and health officials.
Eze VCB Okor commended the governor of the state for the various measures he put in place to curb the spread of the virus in the state. He noted that the temporary measures were taken in good faith to protect the lives of the people as he called for fervent prayer for God's intervention and solution to the ravaging pandemic.
He called on the state and local governments to extend their palliative measures to the people of the community to cushion the effects of the lockdown.
The monarch thanked the Chief of Staff, Government House, Port Harcourt, (Engr) Emeka Woke and Ohna Sergeant Awuse for ensuring security and peaceful coexistence in the community.
Jacob Obinna

Multi Choice Rewards Customers With Package Upgrade
DSTV and GOTV subscribers who have fully paid their subscriptions will enjoy an upgrade at no cost. The leading video entertainment company, multi choice Nigeria which made the announcement, Monday said it is part of its commitment to lessen the impact of the ongoing social economic crisis due to COVID-19.
"It is our priority to put customers at the heart of everything we do", said the company's chief customer service officer, Martin Mabutho.
"And in line with our mission to make great entertainment available even during the most trying of times. We are giving our loyal and valued customers base a chance to experience a wider range of the quality content we carry on our other packages. This is our token of appreciation for their continued support", Mabutho said.
According to him, starting on Monday, April 20, DSTV customers on DSTV Compact Plus, Compact, Confarm, Family, Yanga and Access who pay for their current package or reconnect will be up graded to a higher package.
He added that this would afford them the opportunity of experiencing a wider viewing experience. DSTV Access Customers will have access to international shows on real time, Nollywood on Africa Magic Epic and Rok 2.
Mabutho stated that subscribers on the family bouquet will have access to movies and TV on TNT Africa and BET Customers on the compact package will have access to international and local entertainment on I Magic, Africa Magic Showcase and M-net movies Premiere and Comedy Central.
For GOTV customers, he said the offer will be available to GOTV Jollc, GOTV Plus GOTV Jinga, Value and Life Packages.
This provides GOTV lite and value customers access to E! Entertainment, FOX life and PBS, adding that GOTV Plus Customers will have more programmes on the GOTV Jollc Package such as CBS Reality and TNT Africa.
While GOTV Jollc customers will enjoy 75 channels options available on GOTV Max like BET, Starlife, Discovery ID and Cartoon Network.