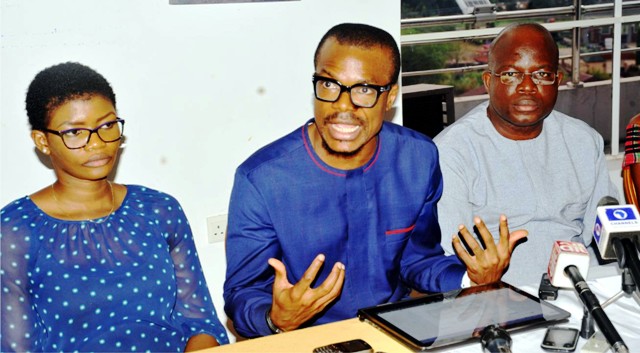 The spokesperson of the Central Bank of Nigeria (CBN), Mr Isaac Okorafor, yesterday said that the sack news of the CBN Governor, Mr Godwin Emefiele by President Muhammadu Buhari, going round the country was a rumour.
CBN's spokesman said that the President has neither sacked Emefiele nor replaced him with Aisha Ahmad according to the rumour that went wide on Monday.
Okorafor, according to the release from CBN website said the CBN governor was working in his office, yesterday and addressed all the issues that he needed to attend to.
Another senior officer of CBN who pleaded anonymity said the story surrounding the sack of the governor was fake and from unrealiable source.
He noted that the apex bank does not know where the rumour was coming from and what it is meant to achieve.
The senior officer said that the presidency described the report as false and misleading, adding that the president does not have the power to sack the CBN governor without the approval of the National Assembly.
It would be recalled that rumour went round on Monday, stating that the CBN governor has been sacked and asked to commence his terminal leave.
The news said that the President has told the governor in a letter to vacate his office and commence the leave till the expiration of his tenure by June 2019.
The alleged news said that Aisha Ahmed, deputy governor of CBN and Ahmed Kuru, the head of Nigeria's state-backed "bad bank" AMCON were among the top officials penciled for the replacement of the sacked governor.
Emefiele was appointed as the CBN governor since June 3, 2014, the tenure which would expire in June 2019.
Lillian Peter