How Television Impacts Our Society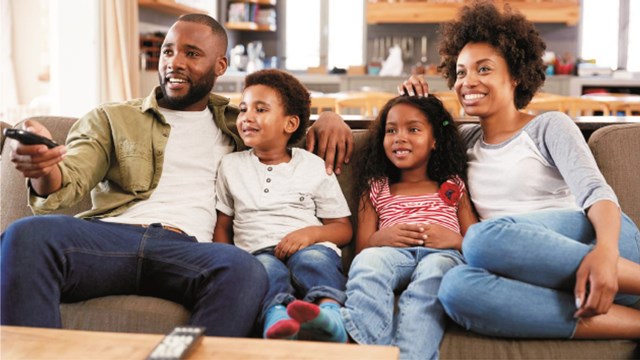 Television (TV) plays a very important role in the building of a society. TV has changed societies of the world so much that we can't ignore its importance. First of all, we have to know what the media is. TV is a source of information or communication and media plays a very significant role in everyone's life. In today's modern society, the media has become a very big part of our life. Its duty is to inform, educate and entertain. TV acts like a bridge between the governing bodies and general public. It is a powerful and flexible tool that influences the public to a great extent. TV is the voice of the voiceless and a great force in building the nation.
Although there are some positive effects of TV on people, there are also many negative effects of TV on children. For example, respect for life, bad influence on children and hurting celebrities intentionally. Since the birth of communication, media has been used to convey information to those willing to absorb it. Beginning with publications and simple spoken words, and soaring to new heights in the twentieth century with radio, television, and the internet, media have been made accessible to people in every aspect of their daily lives. With such a stronghold on modern society, mass media have been able to shape popular culture and often influence public opinion. However, when abused, the power of TV can harm the general population. Biased media tend to make people strive to be someone else's idea of perfect while subconsciously ignoring their own goals. Stereotypes formed by the media that include thin, tanned women, and wealthy, muscular men have led to a decline in self-acceptance. The majority of media today often present the perfect body to the public, hoping that consumers will strive to achieve fitness using a certain product or idea. While this form of advertising may somewhat increase a product's market share, many people suffer from inner conflicts as a result of failure to achieve the body of a top athlete or fashion model.
Unless reality is discerned from what is presented in certain media, some people will continue to suffer. Consumers could find the truth more easily if TV offered products advertised by normal people without all the extra glamor. In addition to this, if the public could view advertising only as something to get one's attention and not a portrayal of how one should look, there would be fewer problems. Until either is accomplished, the negative effects will be felt by the vulnerable, and companies will continue to make their money.
If TV were encouraged to present products in ordinary situations by ordinary people, there would be fewer negative effects as a result of advertising. Consumers might realize that an article of clothing is not meant solely for slender women but can be enjoyed by people of all sizes. The products may not necessarily sell because of their sexy advertisements, but rather because of the appearance of the items themselves. In the long run more customers would buy the product simply because it appeals to them. There would not be as many disillusioned people, and possibly some of the harmful activities done to lose weight could cease. If manufacturers would agree to this, it could help them financially as well. For example, in the Redux case, glamorous advertising cost the company millions of dollars in lawsuits and brand name recognition. If the product had been aimed only at seriously overweight people as the drug was originally intended, less money would have been lost, and the company could still have its good name. The bottom line is that people should make up their minds that they will not be negatively influenced by the media. In doing this, the public can view TV for what it truly is-a means of conveying information or supplying entertainment. Good common sense should tell a woman that the overly attractive person in an advertisement is a model and should be admired for her beauty; all women are not required to look like her to be attractive. The process of differentiating fact from fiction in advertising cannot be described on paper. It can only happen in people's minds, one at a time.
As long as this method of advertising continues to sell products for companies, there will still be the gorgeous woman bouncing around one's television screen with a Marlboro in her hand and a Versace evening gown covering very little of her body. Although there is no direct solution to ending personal suffering due to the images put in front of the American population, there is a starting point. Companies can still successfully sell products without beautiful babes. Also, if certain media can be viewed for entertainment purposes only, people can enjoy the beautiful bodies before them. However, if some still model themselves after Cindy Crawford or Tom Cruise, they will keep failing to meet their extremely high personal goals. The media's negative grip on society can be greatly decreased if people remember just one thing what is on television is only an advertisement.
To sum up, the effects of TV cannot be underestimated. They reach far into the foundation of the child's relationship to the world. They affect the child's values, their relationship to and estimation of other people, their relationship to themselves, their perception of reality. Even children's programs, cartoons and education shows are not only violent in some cases, but they expose the child to behaviour that both show lack of reverence and respect for other people, or encourages awareness of self image, which jars the child into growing up before their time. Not to mention the enormous impact and very researched field of the short-term and long-term effects of violence in the TV. Even regardless of the content watched, television, films and computer games are addictive, impoverish creativity and imagination, as well as keeping them sitting in front of a screen instead of moving and playing (Winn, Marie, 2002).
I think, TV can be a huge challenge to avoid exposing young children and babies to it because the TV is so much part of modern life. One thing that helps immensely is to start by weaning oneself from it. Try to watch less TV, and to sing and learn to play an instrument instead of only listening to music, and be selective and attentive to content when playing music around the child.
Onyenwe writes from Port Harcourt.
Kelvin Onyenwe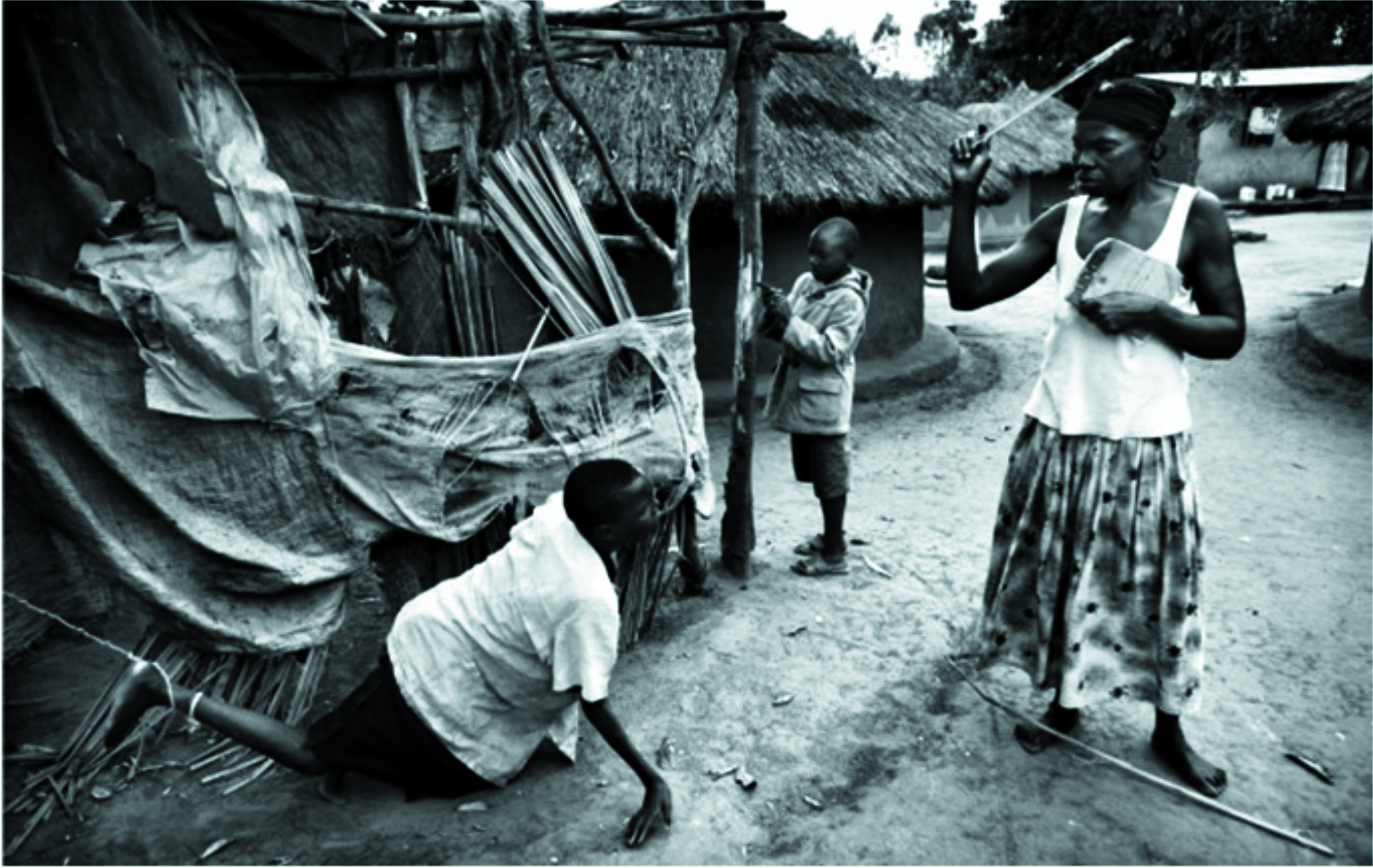 Illnesses is a broad term used to define the poor state of mind or body. It-is the state of feeling or being unwell, which can be due to an underlying factor. Illnesses varies depending on what part of the body it affects or the underlying factors, it is not always due to a disease. For example, a person suffering from emotional turmoil due to stress may have an illness, but that doesn't mean they are suffering from a disease.
Mental health is the £ nation for emotions, thinking, communication, resilience, and self-esteem. It is also the key to relationships, personal and emotional well-being and contributing to community and society. Whilst mental illness are health conditions involving changes in emotion, thinking or behaviour a combination of all these), which affect your ability to get through day­to-day life. The American Psychiatric Association (AP A) redefined mental disorders in the DSM- 5( Diagnostic and Statistical Manual of Mental disorder) as "a syndrome characterized by clinically significant disturbance in an individual's cognition, emotion regulation, or behavior reflects a dysfunction in the psychological, biological, or developmental processes underlying mental functioning. The term mental translates to "the mind".
One in four Nigerians – some 50 million people – are suffering from some sort of mental illness, according to the World Health Organization (WHO). The seventh-largest country in the world, Nigeria, has Africa's highest rate of depression, and ranks fifth in the world in the frequency of suicide, according to WHO. There are also less than 150 psychiatrists in this country of 200 million, and WHO estimates that fewer than 10 percent of mentally ill Nigerians have ·access to the care they need.
Many Nigerians have misconceptions and misbeliefs about mental illness, hence stigmatize people with mental illness. A mental health condition isn't the result of one event. Research suggests multiple overlapping causes; genetics, environment and lifestyle influence whether someone develops a mental health condition. A stressful job or home life makes some people more susceptible, as do traumatic life events like being the victim of a crime or abuse. Biochemical processes and circuits and basic brain structure may playa role, too. Some common ones include:
*Anxiety disorders, including panic disorder, obsessive-compulsive disorder, and phobias
*Depression, bipolar disorder, and other mood disorders
*Eating disorders
*Personality disorders
*Post-traumatic stress disorder
*Psychotic disorders, including schizophrenia.
You might experience notice some of these signs & symptoms. If several of the following are occurring, it may be useful to follow up with a mental health professional.
*Sleep or appetite changes- Dramatic sleep and appetite changes or decline in personal care
*Mood changes – Rapid or dramatic shifts in emotions or depressed feelings
*Withdrawal – Recent social withdrawal and loss of interest in activities previously enjoyed
*Drop in functioning – An unusual drop in functioning, at school, work or social activities, such as quitting sports, failing in school or difficulty performing familiar tasks
*Problems thinking – Problems with concentration, memory or logical thought and speech that are hard to explain
*Increased sensitivity – Heightened sensitivity to sights, sounds, smells or touch; avoidance of over-stimulating situations
*Apathy – Loss of initiative or desire to participate in any activity
*Feeling disconnected – A vague feeling of being disconnected from oneself or one's surroundings; a sense of unreality
*Illogical thinking – Unusual or exaggerated beliefs about personal powers to understand meanings or influence events; illogical or "magical" thinking typical of childhood in an adult
*Nervousness – Fear or suspiciousness of others or a strong nervous feeling
*Unusual behaviour – Odd, uncharacteristic, peculiar behaviour
*Suicidal thoughts
One or two of these symptoms alone can't predict a mental illness but may indicate a need for further evaluation. If a person is experiencing several at one time and the symptoms are causing serious problems in the ability to study, work or relate to others, he/she should be seen by a physician or mental health professional. People with suicidal thoughts or intent, or thoughts of harming others, need immediate attention.
Mental disorders can be diagnosed. The steps to getting a diagnosis include
*A medical history
*A physical exam and possibly lab tests, if your provider thinks that other medical conditions could be causing your symptoms
*A psychological evaluation. You will answer questions about your thinking, feelings, and behaviour
Most families are not prepared to cope with learning their loved one has a mental illness. It can be physically and emotionally trying, and can make us feel vulnerable to the opinions and judgments of others. However, they need your love and support.
There are also other methods that are helpful. Choosing the right treatment plan should be based on a person's individual needs and medical situation, and under a mental health professional's care. Therapy can be beneficial for both the individual with mental illness and other family members. A mental health professional can suggest ways to cope and better understand your loved one's illness.
When looking for a therapist, be patient and talk to a few professionals so you can choose the person that is right for you and your family. It may take time until you are comfortable, but in the long run you will be glad you sought help.
Stop the stigma. Stigma can lead to discrimination. Discrimination may be obvious and direct, such as someone making a negative remark about your mental illness or your treatment. Or it may be unintentional or subtle, such as someone avoiding you because the person assumes you could be unstable, violent or dangerous due to your mental illness. You may even judge yourself.
Some of the harmful effects of stigma can include:
* Reluctance to seek help or treatment
*Lack of understanding by family, friends, co-workers or others
*Fewer opportunities for work, school or social activities or trouble finding housing
*Bullying, physical violence or harassment
*The belief that you'll never succeed at certain challenges or that you can't improve your situation.
Here are some ways you call deal with stigma:
* Get treatment
*Don't let stigma create self-doubt and shame
*Don't equate yourself with your illness
*Don't isolate yourself
*Join a support group that helps educate people and end the stigma.
Others' judgments almost always stem from a lack of understanding rather than information based on facts. Learning to accept your condition and recognize what you need to do to treat it, seeking support, and helping educate others can make a big difference.
Dr Daniel, a pharmacist, is also a volunteer with Mentally Aware Nigeria Initiative.
Rina Daniel

Genesis And Consequence Of Nigerian Civil War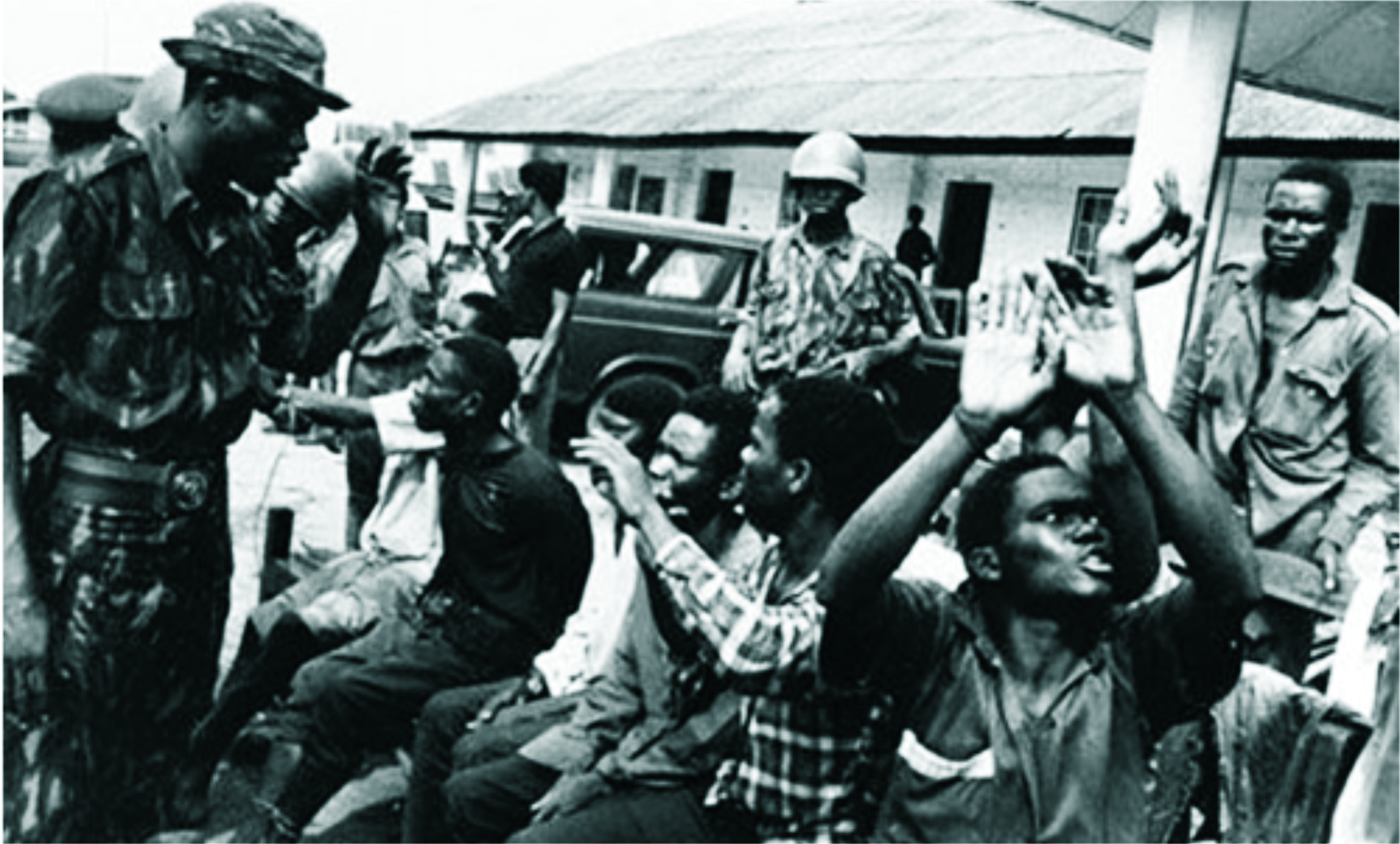 In 1965, the Western Region parliamentary elections were held and it was conspicuously rigged. It, however, triggered crisis in the region. There was widespread violence in the whole region. There was hate, rancour, suspicion and acrimony everywhere. There was breakdown of law and order. There was operation "wetie", a Yoruba corruption of the English word "wet". People were doused (wet) with petrol and burnt to death. It was a horrible scene. Lives and property were destroyed. The rate with which the rampage quickly spread to all parts of the Western Region made people to nicknamed the region as 'Wild, Wild West'.
The politicians at the federal level took sides and were incapable of handling the situation. Chief Samuel Ladoke Akintola, the then Premier of the Western Region and arch rival of Chief Obafemi Awolowo, the leader of opposition, ran to the North. Chief Akintola and his group took refuge and allied themselves with the Northern People's Congress (NPC) led by the Premier of the Northern Region and Sultan of Sokoto, Alhaji Sir Ahmadu Bello, and Alhaji Sir Abubakar Tafawa Balewa, the Prime Minister of Nigeria. Chief Awolowo were arrested and jailed for treasonable felony and sent to Calabar Prison.
The crisis continued unabated. There was no sign of resolution. The strait was spreading like harmattan fire, more and more people were killed and property destroyed. It was this exigency and non-challant attitude of the politicians that climaxed to 30 months gruesome civil war. Sequel to that, it becomes a common saying in Nigeria, "that the political fire that started in the West caused a macabre devastation in the East".
On January 15, 1966, convinced that the Nigerian politicians had failed to handle the crisis, coupled with corruption, and if left at that, Nigeria would crumble and disintegrate, Major Chukwuma Kaduna Nzeogwu, a non-sense and courageous soldier staged and led a coup that uprooted and dismantled the troubled and corrupt First Republic. Major Nzeogwu, a valiant officer was from Delta State, but was born and brought up in Kaduna State. A disciplined and intelligent soldier, he neither womanized, drank nor smoked. He spoke Ibo, Hausa and Yoruba fluently. A jolly good fellow, he had a network of friends within and outside the military. Others with him were Major Emmanuel Ifeajuna, one of the first university graduates in the Nigerian Military and Olympic gold medalist; Major Ademoyega, among others.
The coup was a national Coup and it was hailed by Nigerians. Students, labour, civil servants, even politicians all welcomed the change of government. There was jubilation and feeling of relief all over the country.
However, the coup failed in the East. Dr. Nnamdi Azikiwe, the president of Nigeria; Dr. Michael Okpara, premier of the Eastern Region; and other Ibo leaders were not killed. It was said that the group of soldiers assigned to the East for the operation were not courageous enough to carry out their assignment. In the North, Sir Ahmadu Bello, the premier of the Northern region and Sir Abubakar Tafawa Balewa, the prime minister of Nigeria, were killed. In the Western and Mid-Western Regions, Chief Samuel Ladoke Akintola was premier of the Western Region and Chief Festus Okotie-Eboh, a Mid-Westerner and Minister of Finance were among others killed. Few military officers from the Northern and Western Regions were also killed.
The Northerners and their military officers felt betrayed, as they read meanings to it. They said it was an Ibo coup aimed at eliminating the political leaders of the North, coupled with the introduction of unitary government by the new regime which was vehemently opposed by the North. They retreated, planned and staged what they called "retaliatory or counter coup" through which Major General J. T. U. Aguiyi-Ironsi, the Head of State and the Supreme Commander of the Nigerian Armed Forces and his host, Lt. Col. Francis Adekunle Fajuyi, the military governor of the Western Region were killed. Aguiyi-Ironsi was on official visit to the Western Region at that time. Fajuyi was killed for his insistence that his leader and visitor cannot be arrested in his domain. He was a patriotic Nigerian, a gallant soldier. His death with his visitor, the Head of State, saved the Yoruba from being accused of conspiracy with the Northern soldiers to kill General Aguiyi-Ironsi, an Ibo man and Head of State in their land.
The counter coups were led by Major T. Y Danjuma, Major Murtala Mohammed and Major Martin Adamu. That sad event led to killing of many military officers of the Eastern Region origin in the Northern and Western Regions, including my cousin, the late Lieutenant Fredrick Ewule Ogbuehi. My cousin was arrested in Abeokuta Army Barrack where he lived and worked as an Army Secretary. Three of his junior brothers namely; Godspower Ogbuehi, George Ogbuehi and Innocent Ogbuehi who joined him in Abeokuta when they lost their mother were smuggled into an Eastern-bound train back home with nothing, through the help of his good Samaritan army friend.
As if that was not enough, the military men of the North and civilians went further killing and looting the property of innocent civilians from Eastern Region resident in the North who knew nothing about the military coup. Lt. Col. Chukwuemeka Odumegwu-Ojukwu, then the Military Governor of the Eastern Region saw this and did everything he could to stop the killing or pogroms as he called it, but all to no avail. Ojukwu reached out to Lt. Col. Yakubu Gowon, the Head of State, to halt the killings and safeguard the lives and property of Ibos and other Easterners in the North, but Gowon did nothing. Ojukwu then headed to Aburi, a small town in Ghana, for peace and the resolution of the crisis. At the meeting, Gowon and his delegates agreed and signed the agreement reached only for them to return to Nigeria and change their minds.
Ojukwu called Gowon several times to implement the accord reached at the Ghana peace meeting, all to no avail. That resulted to a popular slogan "On Aburi we stand". Ojukwu said okay since they had reneged the agreement reached and were still killing our people in the North; it means they do not want us and peace. Ojukwu pulled the East out of Nigeria and declared the Republic of Biafra. Gowon declared war on Biafra and pursued Ojukwu and his people from Lagos to the remotest village in Ibo land. Blocked borders and sea ports, millions of Biafrans died of hunger and sicknesses. A lot of children God sent here to be part of us died of "Kwashiorkor".
Now, the questions are, had the Northern military officers been satisfied with the retaliatory killing of Major General Ironsi and other military officers of the East, without extending to the innocent civilians of the East resident in the North, would there have been a civil war? Had the Federal Government abided by the Aburi Accord which they agreed and signed, would Ojukwu have declared the Republic of Biafra? Had the Federal Government allowed Biafra to be, would millions of Nigerians have died and property worth billions of Naira destroyed?
Today, each time I remember my cousin, Lt. Ogbuehi, and the challenges the family is facing, I wonder if he was alive and perhaps a General in the Nigerian Army, whether the story would not have been different. However, we bore the great loss with equanimity and resignation in the belief that God will not allow those who spilled the blood of their fellow human beings to go unpunished.
Meanwhile, the three brothers are now domiciled in the village with indelible memory and pains on how their elder brother was arrested and whisked away in their presence on that fateful early morning. The bang of the military boots on the door and thunderous voice of the commander that woke them up from sleep that early morning is still fresh and echoing in their minds. Again, the family will not join calls to prosecute all those that were involved in that senseless and avoidable war. Rather, we have left the matter for God to adjudicate.
The Nigerian Civil War claimed millions of lives of innocent Nigerians, especially the Ibos and the destruction of property worth billions of naira was a result of the rigging of the Western region Parliamentary elections in 1965. Its consequence was perpetual deep pains and sorrow it dug in our hearts and in our memories. Today, there is no genuine love and unity in the country. We live under mistrust, hate and suspicion of each other. Also, I recall vividly that in 1983, the National Party of Nigeria (NPN) outsmarted other political parties and rigged them out even in their domains. In Anambra State, Dr. Nnamdi Azikiwe and his NPP were rigged out and dislodged. In Kano and Kaduna States, Mallam Aminu Kano and his PRP were rigged out and dislodged and in Oyo and Ondo States, Chief Obafemi Awolowo and his UPN were rigged out and dislodged all by NPN in their infamous landslide victory. However, the rigging in Ondo State back-fired and triggered crisis which led to the overthrow of Alhaji Shehu Shagari's government by the military on December 31, 1983.
In view of the fact that the civil war that claimed many innocent souls and the overthrow of Shehu Shagari's government by the then Major General Muhammadu Buhari were as a result of elections rigging, it took five years to battle with the military to retrieve the government from them. Many people laid down their lives in the process. Now, the question is, have Nigerians, particularly the politicians, learnt any lesson in terms of elections rigging? Yet, we saw and witnessed the massive rigging of governorship elections in Edo, Ekiti, Osun, Kwara, Kogi States etc. Will Nigerian politicians ever learn any lesson? This year marks the 50 years of the end of the silly Nigerian Civil War. May God have mercy on those who caused that illogical war.
Ogbuehi, a freelance journalist, resides in Eagle Island, Port Harcourt.
Ike Ogbuehi

Nsirim Sets Agenda For Public Communication In Rivers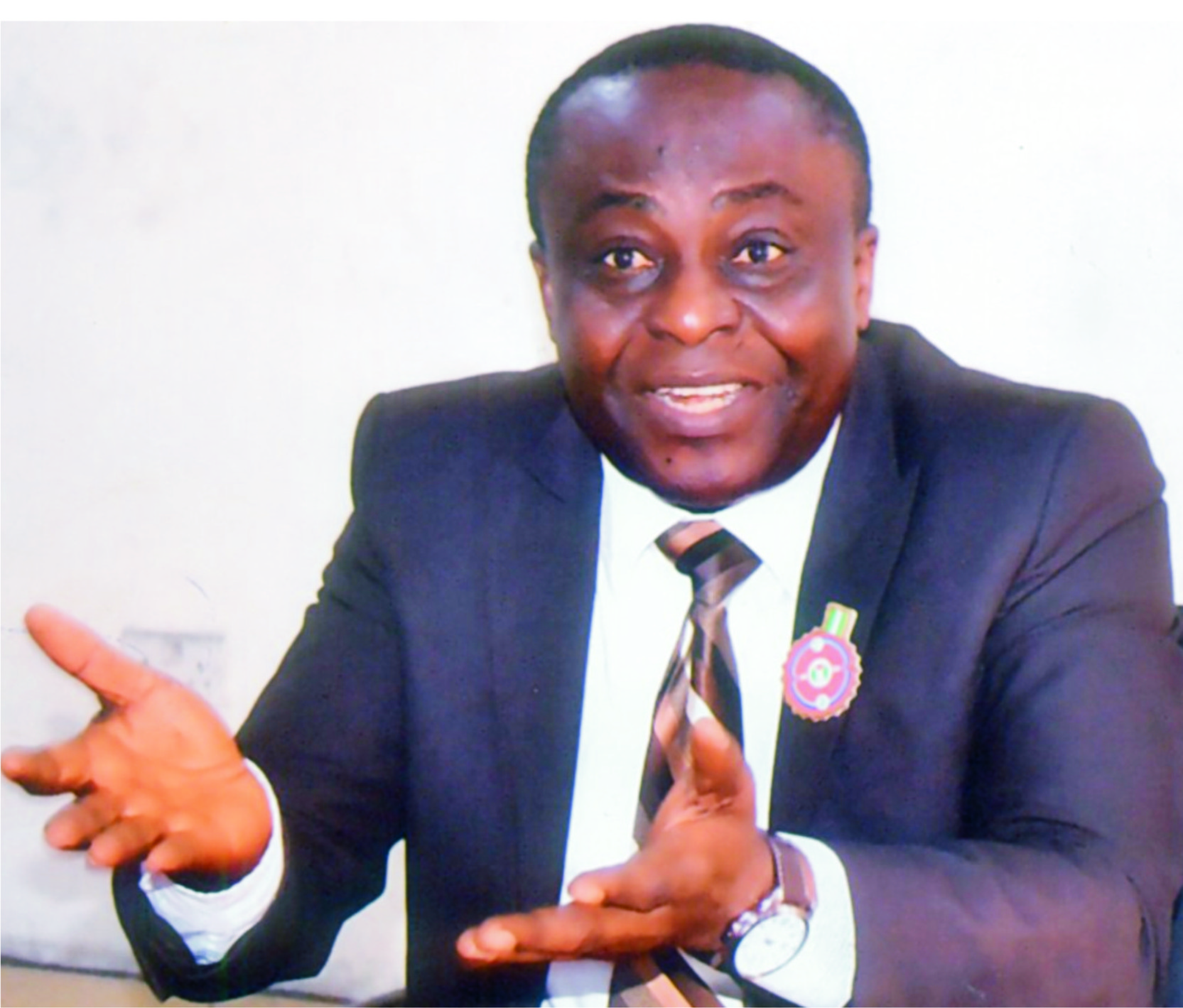 A cool wind of change is currently blowing across media circles in Rivers State. Everybody directly or indirectly involved in the media is beginning to feel it, one way or another.
Specifically, though, it can easily be felt, but only by those who stand for determination, hard work and quality. And, contrary to what the people have been used to, the spread of the coolness is becoming voluntarily infectious.
Virtually everyone that has felt it is eager to be part of the experience. The feeling is no doubt out of the ordinary! Better still, even as the ghost of the past that unconsciously saturates one's imagination with a nostalgic air of military commando style manner of passing on directive to the media keeps replaying itself, the more one listens, the more one wills to identify with the cool change.
The originator of this cool breeze is the Rivers State Governor, His Excellency, Nyesom Ezenwo Wike, CON, GSSR, POS Africa, who, by appointing the new Commissioner of Information and Communications, Pastor Paulinus Enyinda Nsirim, set the ball rolling for a new dawn in Public Communication practice in Rivers State. It is gradually becoming clear daily to be a dawn driven by an innate desire to bridge the gap between the Government and the governed through the media, for which the Commissioner wasted no time to path the way.
Shortly after being sworn-in and assigned the Information and Communications portfolio on December 30, 2019, Nsirim opened the doors wide spread to let the cool breeze in. He christened it a campaign for "creativity, innovation and productivity", and, just about a week after, every word he has spoken has become enmeshed in the psyche of staff of all the media houses he visited.
As a prelude to his familiarisation cum media tour of all the Government-owned media organisations with a meeting with staff of the Ministry of Information and Communications, the mother of the four parastatals under the Ministry: Rivers State Newspaper Corporation, publishers of The Tide Newspaper; Rivers State Broadcasting Corporation (99.1 FM); and Garden City FM, as well as Government Printing Press, the official printing department of the State Government.
During his meeting with staff of the Ministry, the Commissioner's key message circled around determination, creativity, innovation and productivity. According to him, journalists, represented by Information Officers in the Ministry, need to first be creative enough to think out of the box on the job of reporting from their beats in order to come up with creative ideas.
With such an idea, they would then need to have the determination to see the idea through to its logical conclusion, saying that "ideas rule the world". Consequently, a lot will from henceforth be expected of them in the present dispensation.
"I will demand that Information Offices recreate themselves. One way to achieve that is through personal development…Those in the Local Government Areas (LGAs) need to be alive to their responsibilities because they would need to write more news from the LGAs and even their environs, because people want to know what is happening around them.
"We will rejig the system because we need productivity. I will respect everybody, but I will not take any form of indolence", the Commissioner said.
When he visited Wish FM, in what he called his "first official assignment as a Commissioner", he repeated the same message, but in different words: he called on the media in the State to be development-minded in their reportage, knowing that the Governor's appointment of a seasoned Journalist in the State as a liaison with media is a call to duty.
"If he (Governor) appointed me as Permanent Secretary, and posted me to the Ministry of Information, it was a bold statement, saying that this is your own, this is where he should function.
"Having functioned there for the past two years, he has made me commissioner. This brings us to a new dawn in the media industry in Rivers State", he said.
Nsirim, whose statements were guided by the fact that the Governor is the first to appoint a core Journalist of the State, who had grown through the ranks in the Ministry of Information and Communications to become a Commissioner, hinted that it is the Governor's way of showing his love for Journalists in the State, hence the call for journalist to be developmental in their reportage.
"My appointment as Commissioner for Information, as I've repeatedly said, is a vote of confidence for the journalism profession and media industry in Rivers State.
"That is why the onus is on us to prove to His Excellency, Nyesom Wike, the architect of the NEW Rivers Vision, the man who has begun to build a legacy for prosperity, the man whose passion for the development of Rivers State is unparalleled in the history of the State.
"It's time for those in the media to show him that having recognised their own, they will support his policies and programmes", he said.
He explained that it is the development strides of the Governor that has created the enabling environment for private businesses such as Wish FM to thrive.
At the Rivers State Television (RSTV), the Commissioner further extended the message to cover professionalism. He charged Journalists to be more professional, with the assurance that any one who stands out in this wise will attract a reward on the job.
"A television house is a platform for creativity. If any staff in RSTV is creative, you'll be sought out. This is one profession where you have room to make sure that you distinguish yourself. The media house is a place where you can stir up your potentials and distinguish yourself, if you are creative.
"The time now calls for personal development. I want to see competition between reporters in news and current affairs and those in programmes over who would be more creative, who will develop things that we've not seen in RSTV before. I'll be ready to partner with your management to honour such persons. Television is glamour: right from the dressing of newscasters to diction.
"I'm demanding professional competence from RSTV. I can't be Commissioner for Information and when people tune to RSTV they see unprofessional conducts.  These are the little things that make the difference", he said.
But, even in the heat of this passion, the Commissioner identified with the challenges of the workers.
"The welfare of workers will be given priority, but, I want us to please demonstrate, beginning from tomorrow, that there are core professionals here. So, I'm looking forward to an exciting time from tomorrow in terms of programming and content.
"His Excellency wants Rivers State to be a pride of all of us. He has demonstrated that with his style of governance. Your role is to use RSTV to key into that development agenda. In keying into that development agenda, we must be professional, dedicated, we need to do a lot of re-orientation, and we need to do a lot of personal development. If we do that collectively, we'll make a mark", the Commissioner stated.
The Commissioner's message focused on productivity on the part of workers when he got to the Rivers State Newspaper Corporation (RSNC). He expressed confidence that everyone has the potential to be productive, and that it only requires a change of mind-set to activate such potential.
"Everyone has the potential to recreate this organisation. The idea that this is a government parastatal, so, people can come to work any time they like has to stop.
"It is time for productivity. It's only someone that doesn't want to make progress that will keep doing something the same way repeatedly and expect a different result", he said.
"We are going to work collectively to show the world that this is a government-owned newspaper house where we can excel, be productive, and make profit.
"His Excellency is desirous to make Rivers State the destination of choice in this country, and he is not paying lip service to it. He is rather building the right environment, providing health care, education, agriculture, improving human capital development, etc.
"I'm challenging both management and staff to think outside the box, be creative and innovative. Let's demonstrate to the world that we have men and women in this organisation that have the potentials to turn things around. We are demanding from you greater productivity and efficiency", the Commissioner concluded.
At RSBC and Garden City FM, it was a reminder of the Governor's developmental intention for the State, towards which the media is required to up their game in order to contribute their quota.
"He (Wike) is a man, who has come to reshape our destiny, make Rivers State a destination of choice. So, we must collectively use our various media organs to support the 'NEW Rivers Vision' of His Excellency.
"What I have come to do is to get us have a change of mind-set, re-orientation to tell ourselves that in the present circumstance, we can still make ourselves relevant.
"The ultimate goal is for us to reposition Rivers State Broadcasting Corporation, in the face of challenges of equipment and transmitter.
"My charge to all the state media houses is that within the limit of what we have, we need to demonstrate to the people of Rivers State that we have the potential to deliver.
"Throughout my working career, I have found out that if you put in your best, reward comes. Sometimes it might not come from the angle you expect it. If you don't give, you will not get, and it translates to work. If you don't put in your best, divinity will not smile at you", the Commissioner concluded.
In all, the coolness of the wind of change currently blowing across the media in the State can be felt more in the charismatic manner in which the Commissioner presents it. The subtlety in his mannerism, which only portrays an in-depth knowledge and acceptance of the prevailing circumstance, but with a determination to develop, is one of the key qualities that have placed Pastor Paulinus Enyinda Nsirim as one who knows his onions in public communication. It also makes it clear enough that in this dispensation, only those who are ready to flow with the coolness of the breeze stand a chance to truly feel it.
Little wonder that serious minded Journalists in the State, both in the public and private sector, have consistently shown their readiness to be partner in the new development project of Rivers State.
Many have, in fact, expressed the belief that it is more in the manner of his delivery as a Commissioner than actually what he said, that seem to be making the difference. The only plausible explanation decipherable is the fact that having gone through the rank and file of media practice in the State, Pastor Nsirim, no doubt, knows the terrain and what it takes to make a difference.
Max-Alalibo is Special Assistant on Media to Rivers State Commissioner for Information & Communications.
Soibi Max-Alalibo