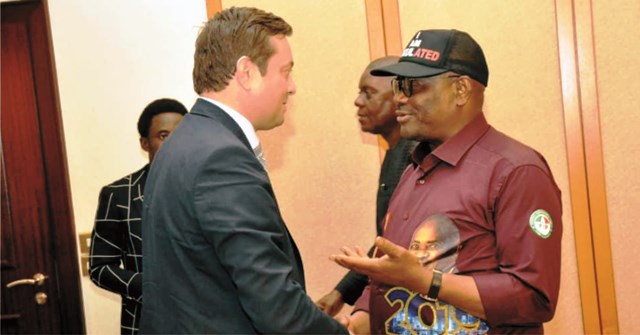 The internal wrangling besetting the All Progressives Congress (APC) in Rivers State seems not to be abating with the two factions of the party laying claim to the guber ticket.
However, a lawyer with the Senator Magnus Abe faction, Barrister Golden Chioma said in a live programme aired by the AIT yesterday that the claim by Tonye Cole as the guber candidate of the party had been cancelled by an earlier High Court judgement.
Barrister Chioma further explained that even last Tuesday Appeal Court grant of execution does not in anyway give Cole the power to claim the guber ticket.
He stated that with the appellate court ruling, only Abe faction is now empowered to lay claim to the party's guber ticket considering the judgement earlier given by a state high court.
In addition to that, Chioma said, "Will the Supreme Court overrule itself again," as he recalled that the apex court had ruled that primaries earlier conducted by the Cole faction was a nullity.
The former House of Assembly member insisted that the party only requires the direct primaries conducted by the Abe faction.
On whether the appellate court will not further rule to Cole's favour considering the situation on ground, he responded that, "I don't see them deciding that case before 16th of February."
The APC chieftain maintained that the only way out of the current impasse in the party was for the both factions to sit down and agree, as he reasoned that the Abe candidature still remains valid.
"Cole's option is dead and buried by judgement of the High Court. I don't see anybody upturning it now, even up to 2nd March," Chioma emphasised.
Meanwhile, the Independent National Electoral Commission (INEC) says it has no intention to postpone election in Rivers and Zamfara States.
Speaking at the national stakeholders meeting ahead of the forthcoming election, INEC Chairman, Prof. Mahmood Yakubu said the commission will obey all court orders as the commission has put in place contingency plan to hold election scheduled in those states if an order of court comes very close to the election.
He however insisted that the commission would not honour any conflicting judgement especially when they are issued by courts of coordinator jurisdiction.