Enforce Same-Sex Prohibition Law, Now
The Nigeria Police recently issued a subtle warning to homosexuals, asking them to flee the country or face the wrath of the law. Giving the admonition in a post on her official instagram handle, the Public Relations Officer of the Zone 2 Police Command, Mrs Dolapo Badmus, said Nigeria was no longer safe for homosexuals.
According to her, "if you are homosexual inclined, Nigeria is not a place for you. There is a law (Same-Sex Prohibition Act) here that criminalises homosexual clubs, associations and organisations with penalties of up to 15 years imprisonment.
"So, if you are homosexual in nature, leave the country or face prosecution. But before you say 'does this matter?, kindly note that anything against the law of the land is criminal and all crimes will be punished accordingly, no matter how small you think it is".
This statement, coming from the police, is an inadvertent admission and clear indication that the Same-Sex Prohibition Act signed into law by former President Goodluck Jonathan in July 2015 has not been fully enforced.
And, indeed, The Tide observes that since the law came into being three and half years ago, Nigeria has not recorded a single conviction. Is it that there has never been an infringement of the law or that there are no longer homosexuals in the country? If so, what necessitated the Police admonition?
There is no gainsaying the fact that homosexualism is an ideology that negates African tradition. It is abhorrent to our culture and moral values. It is ungodly and not in tandem with modern nature. It is against this backdrop that the Same-Sex Prohibition Act was signed "to prohibit a marriage contract or civil union entered into between persons of the same sex, solemnisation of same, and for related matters".
But the Act goes beyond criminalising same-sex marriage; it also prohibits all forms of amorous relationship between two persons of the same sex.
According to the Act, anyone who registers, operates or participates in gay clubs, societies or organisations, directly or indirectly; makes a public show of same-sex amorous relationship in Nigeria commits an offence and is liable upon conviction to a term of 10 years; while anyone who is guilty of entering into a same-sex marriage contract or civil union faces up to 14 years imprisonment.
The Tide is not unaware of surreptitious moves by the Western nations to lure Nigeria and other African countries into embracing this immoral, abominable act. We recall that the United States under President Barrack Obama, had attempted to foist gay marriage on Nigeria to no avail.
We also recall that the British Prime Minister, Theresa May, during the Commonwealth Heads of Government Meeting (CHOGM) in Westminster, United Kingdom, in April, 2018, had urged Nigeria and other Commonwealth nations to revoke laws banning same-sex marriage, even dangling a carrot that the UK would support any Commonwealth member that revokes its anti-gay laws.
The resistance by both the government and people of Nigeria to Western pressure is a clear affirmation that the country, in spite of its unlimited absorptive capacity and attendant erosion of some of its values, still cherishes and places premium on its matrimonial culture.
The Tide is, however, worried that, in spite of public outcry against homosexualism and the Act that prohibits it, the monster has refused to melt or disappear. No thanks to the lip service Nigeria pays to its Same-Sex Prohibition Act.
It is in view of this that we call on government and law enforcement agents to, without further delay, translate the vehemence and resoluteness of Nigerian citizens against this warped, incongruous Western grotesquerie into action by enforcing, in full force, the Same-Sex Prohibition Act.
We also urge the citizenry to help the law enforcement agencies in the fight against same-sex relationship by providing them useful information and evidence that could lead to arrest and prosecution of offenders.
It will amount to monstrous absurdity and great assault on our traditional family structure if we continue to wriggle our hands in helplessness while the monster of homosexualism festers. The time for action is now!
Ending Kidnap Of School Children
Even though the Islamist fundamentalist terrorist group, Boko Haram, has been at the top of their murderous trade in Nigeria for years, throwing bombs, engaging in suicide missions, attacking religious places and worship centres, targeting schools, markets, motor parks and other public places, killing people for fun, the entire world was particularly outraged when, in 2014, 276 school-girls were taken away from their hostels at Government Girls Senior Science Secondary School, Chibok, Yobe State, in Nigeria's North Eastern region.
While more than seven years after that unfortunate incident that drew the attention of the United Nations and several world leaders like the then President of the United States, Barak Obama and his wife, Michele to engage in the #Bring Back Our Girls movement with many of the girls still in captivity, kidnap of school children has fast become a regular occurrence across the North-east, North-west and North-central regions.
Between December, 2020 and now, close to a thousand students and staff have been abducted in nearly 10 attacks on schools in Niger, Kano, Katsina, Jiawa, Zamfara, Kaduna, Sokoto and Yobe States. On December 11, 2020, more than 300 students of Government Science Secondary School, Kankara, Katsina State, were abducted. The 344 students were released about one week later. On February 27, 2021, a pupil was killed while 27 others were kidnapped by armed men from Government Science College, Kagara, Niger State. Three members of staff of the school and 12 of their relatives were taken along. They regained their freedom about a week later when more than 300 school girls were carted away by gun men from a school in Zamfara State.
On February 26, 2021, unidentified gun men kidnapped 317 school girls from Government Girls Secondary School, Jangebe, Zamfara State. The students were to regain their freedom on March 2, with a report saying only 279 were released after four days in captivity. This was closely followed by the kidnap of 39 students of Federal College of Forestry Mechanisation, Afaka, Kaduna State on March 11, 2021.
While five of the Afaka students were released on April 5, another five regained their freedom on April 8. The balance of 29 students were not let go until May 5, 2021. After five weeks and six days after the Afaka kidnapping, at least 20 students and two staff members were abducted from Greenfield University in Kaduna State. Five students and one staff were killed while the remaining 14 students were released on May 29, 2021.
On May 30, 2021, a yet to be identified armed gang invaded Salihu Tanko Islamic School, in the town of Tegina in Rafi Local Government Area of Niger State, taking away between 150 and 200 pupils.
In yet another violent attack on an educational institution, in the country, a student was shot dead as gunmen abducted eight students and two lecturers at Nuhu Bamali Polytechnic in Zaria, Kaduna State, last Friday.
Nigerians are generally disturbed about the worsening state of insecurity in the country as the Federal Government appears to be overwhelmed or too weak to protect lives and property of the citizens against the prevailing reign of terror unleashed upon the nation by criminal gangs and terrorists of all descriptions. However, The Tide is particularly bothered about the growing number and frequency of armed attacks, specifically targeted at pupils and students in our educational institutions.
For a government that came into power on the promise of fixing perceived weaknesses of the previous administration occasioned by security challenges among others, it is worrisome that the security situation has had a free fall under the watch of the present federal authorities. A general sense of despondency and fear hover over the country and Nigerians now pay criminal groups for their lives and to guarantee their legitimate pursuit of livelihood.
It is especially appalling that government at the national and subnational levels pay huge sums of money (though it is scarcely admitted) to these criminals to secure the release of some of the school abductees. Traumatised and terrified parents and guardians have also had to pay through their noses to get their wards back, some just their lifeless bodies.
According to the Commandant General of the Nigeria Security and Civil Defence Corps (NSCDC), Ahmed Audi, as many as 62,000 out of 81,000 mostly government-owned schools in the country are susceptible to attacks, as shown by a recent vulnerability survey on schools across the country.
"From the survey, we discovered that the nation has over 81,000 schools, but it was very surprising and disturbing that out of this figure, over 62,000 schools are very insecure. They have no presence of physical security and there is no fence, which shows how vulnerable our children are to any attack. Most of these schools are public schools", he said.
Concerns about the safely of the students have led the Governors of Niger, Kano, Sokoto, Zamfara, Jigawa, Katsina and Yobe States to order the closure of all boarding schools and some others located in the most vulnerable local government areas. School attendance and enrollment are sure to be adversely affected. Teachers and other staff are also very likely to quit their jobs and seek employment elsewhere with lower risk to their safety and security.
In fact, the attacks pose a very serious threat to education in a region that is already ranked amongst the places with the greatest number of out-of-school children in the world. Though education is mostly free and compulsory at the primary level in public schools in northern Nigeria, UNICEF says there is only 53% net attendance rate while the level is even lower for girls due to socio-cultural norms and practices that discourage attendance in formal education. Of course, parents and guardians are getting scared of allowing their children and wards to go to school.
Given the strong correlation between lack of education and poverty and criminality, the fear is real that banditry, insurgency and related crimes cannot be easily overcome except a very hard stance is taken against the rising trend of attacks on schools in the country.
It is therefore to save education and secure the future of this country that The Tide urges the Federal Government to arise from its slumber and give it everything it requires to secure our schools, keep our children safe and ensure that the education sector is adequately protected from the reach of terrorists and criminals.
According to the NSCDC Commandant General, a female squad of the Corps has been established to secure school environments so as to protect children from bandits and kidnappers while arrangements are in top gear to deploy technology in the surveillance and monitoring of critical national assets.
As we hope that these measures will not just end on paper but be effectively followed through for the benefit of the country, the Federal and State governments should revisit the Safe Schools Initiative the Goodluck-Jonathan administration launched following the Chibok girls kidnap with a view to making it achieve desired results.
The Tide acknowledges that paying of ransom may be a veritable incentive for kidnapping but we insist that it is not enough for the government to discourage the indulgence. The security agencies must be sufficiently equipped, mobilized and motivated to keep Nigeria and Nigerians safe and secure. It is the most basic expectation from any government that is worth its time in office.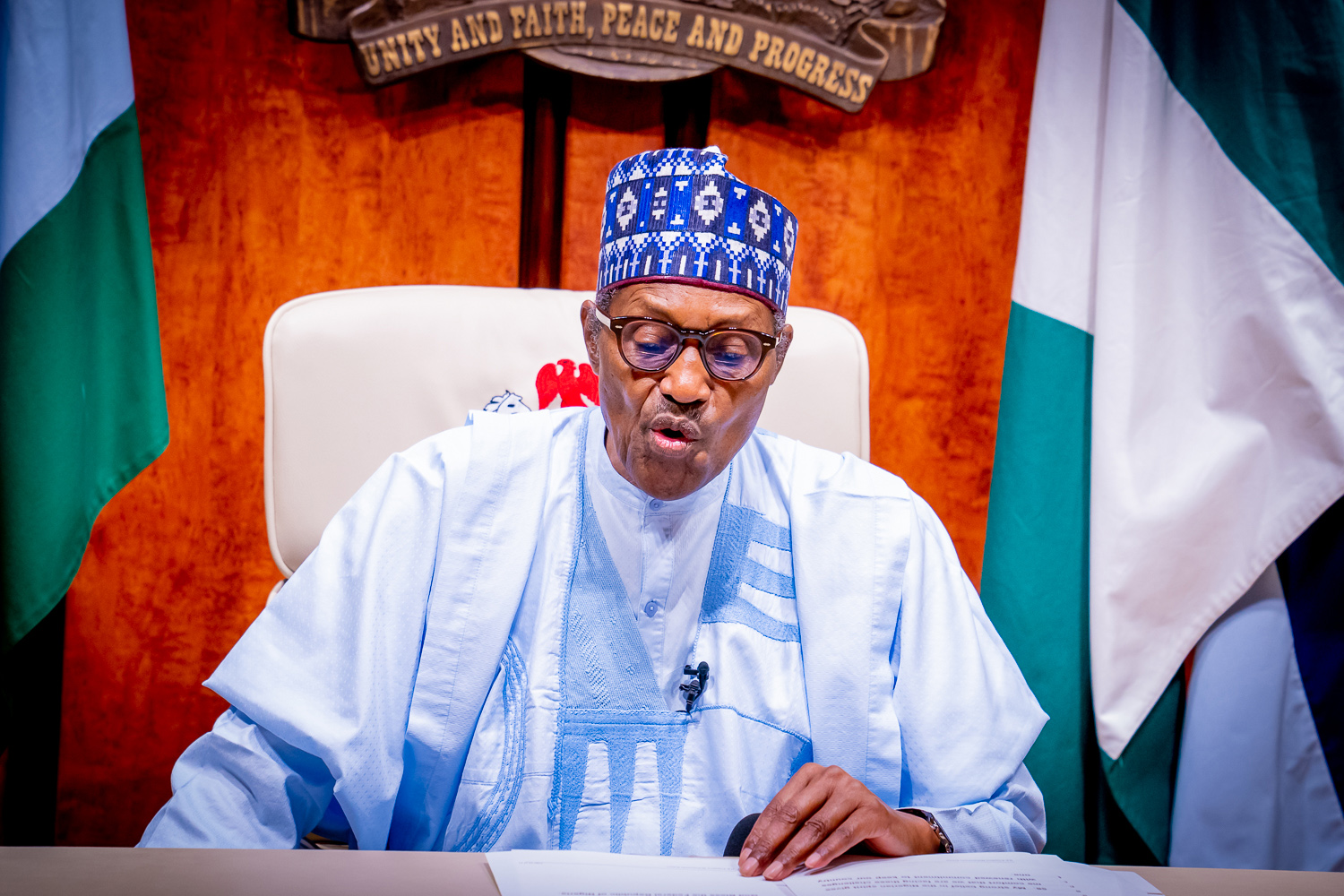 Twenty-two years after quitting military rule, Nigeria is steadily sliding back into full dictatorship under President Muhammadu Buhari. The President is reverting to his well-known authoritarian style of the 1980s, demonstrating growing intolerance of the press and civil society organisations that "challenge" his administration. 
In an inelegant display of anger and lack of critical reflection unbecoming of an elected government, and apathy to our rights, the Federal Government on June 4, 2021, announced an indefinite ban on the operations of Twitter in Nigeria after the social media site erased a tweet by President Muhammadu Buhari, threatening secessionist groups in the South-East. 
In the deleted provocative post, Buhari had tweeted, "Many of those misbehaving today are too young to be aware of the destruction and loss of lives that occurred during the Nigerian Civil War. Those of us in the fields for 30 months, who went through the war, will treat them in the language they understand." 
Nigerian Twitter users expressed outrage at the blocking of one of the main platforms they have to evaluate their government and hold them accountable. Many evaded the suspension by using Virtual Private Networks (VPN) to access the service, raising questions as to the effectiveness of the ban. 
Most shamefully, the embargo adds Nigeria to the catalogue of some autocratic countries where Twitter has been suspended or banned. As a yearning liberal democracy, it is depressing to be found in the same association of social media intimidators like China, Iran, Turkey, North Korea and Turkmenistan, among others. Under Buhari, Nigeria is sliding towards fascism. There must be vigorous push-back.
Apparently outraged by defiance of the prohibition, the Attorney General, Abubakar Malami, authorised the prosecution of anyone caught flouting the ban. However, the declaration neither specified how Twitter users would be identified for prosecution nor did it prescribe the punishment. 
Buhari, in the controversial tweet, drew a nexus between Nigeria's Civil War decades ago and raids on offices of the Independent National Electoral Commission (INEC) by incendiaries and gunmen in the South-East which proclaimed itself the Republic of Biafra in 1967 and combated a devastating war for secession. The President was a commander of the Nigerian government during the war. 
The administration attracted considerable disdain when the Minister of Information and Culture, Lai Mohammed, openly declared the suspension and accused Twitter of "the persistent use of the platform for activities that are capable of undermining Nigeria's corporate existence."
Associations, civil society groups and lawyers have rightly criticised and condemned the order. Despair has come from foreign missions that strongly support the fundamental human rights of free expression and access to information as a pillar of democracy in Nigeria and the world. 
Even diplomats from the European Union, United Kingdom, Ireland, Norway and Canada denounced the move in a joint statement. The United States embassy in Nigeria likewise declared that the ban "undermines Nigerians' ability to exercise freedom of expression" and "sends a poor message to its citizens, investors and businesses". 
We equally decry Twitter's proscription because it constitutes a gross abuse of office, as it elevates the personal interest of the President above that of the country and her citizens. The President is indeed not the State and differences over the personal terms he willingly entered with Twitter must not threaten the public and national interest. 
Furthermore, the ban is a serious infraction of the Nigerian Constitution, which the trio of the President, the Ministers of Information and Justice vowed to defend. By infringing on citizens' fundamental rights to the freedom of expression and association, it transgresses Section 39 of the Constitution, while weakening the social and economic rights guaranteed Nigerian citizens by Chapter 11 of the Constitution.
The ban similarly constitutes an unwarranted attack on the corporate, business and professional interests of organisations and individuals legitimately managing their affairs on Twitter, including but not limited to the media, entrepreneurs, researchers, educational institutions, and Non-Governmental Organisations (NGOs). 
As of the third quarter of 2020, Twitter accounted for 61.4 per cent of internet users in Nigeria, coming after WhatsApp and Facebook messenger, according to 'Statista', while 'Quora' estimates the number to be about seven million. Even if the number of users is vastly less, it still does not excuse a ban that is jeopardising the means of business and social communication of citizens.
However, while the ignominious action of the Nigerian government stands excoriating, Twitter must be alive to its responsibility by always watching out for and promptly deleting insalubrious tweets or suspend accounts of those who violate its rules to ensure that the platform provides a safer space for healthy discourse. Specifically, Nigerians who post potentially offensive and disrespectful contents must keep a very wary distance from such practice. Twitter should sanction defaulters for the stability of our nation.
We believe that the current Twitter ban is a poorly concealed dress rehearsal for the full censorship of all social media operations in Nigeria. This is bolstered by recent reports that the Federal Government was in talks with the Chinese authorities to build an internet firewall to block any unwanted organ. Nigerians must strive to end this crawling dictatorship now.
Whither Nigeria's Democracy?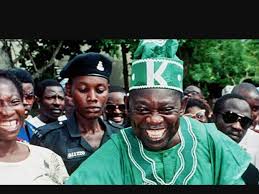 It will be precisely 28 years tomorrow when a historic presidential election was held and its outcome criminally overturned by a savage government. Former Military President Ibrahim Babangida's decision to annul the poll particularly had sinister, dehumanising and macabre political motives. However, the emerging national battle for liberty produced an incredibly defective Constitution, which returned the country to civil rule on May 29, 1999.
What eventually resulted in the recognition of June 12 by the President, Muhammadu Buhari, as the annual Democracy Day was the commitment of Nigerians to the ideals of that day. The day is also to commemorate the 1993 general election when the Nigerian people, across ethnic, religious and demographic fault lines, invested their hopes in freedom in Moshood Abiola, the winner of the poll and the supreme sacrifice he paid in his quest to reclaim his victory. 
But almost three decades after, rather than broad revelries, misery still dissipates throughout the land as Nigerians face the painful reality that the democratic pledge of liberty and the pursuit of prosperity have been soured terribly by visionless leadership, a warped Constitution and a complacent citizenry. Instead of the solemn declaration of democracy, the people paid dearly for the lethal combination that has merely delivered a civil rule with all its attendant declines.
Today, Nigeria is an empirical exhibit of a failed state. Nigerians are now realising the hard way that entrenching democracy goes beyond outward adornment of periodic elections, the presence of legislature and other extremely chaotic symbols of government. Democracy has become a mere covering for a few to seize power and public treasury when the institutions fails to achieve the real democratic goals of personal, political and economic liberty and the pursuit of the greatest good for the greatest number.
More than two decades of the civil rule charade, it is numbingly sad that a majority of Nigerians do not discern their lives to be better. Corruption still defines governance, as well as poverty, inequality, economic loss, inefficiency, public and private sector dysfunction, poor infrastructure, failed economic and political systems, impunity, injustice, organised crime, terrorism and diminished state capacity. 
Corruption has become the new normal as public frustration and cynicism pervade the land. The fundamental elements of democracy — rule of law, social justice, citizens' participation, responsible political parties, active free press, independent parliament and judiciary, in nominal existence, are similarly under the onslaught. Secessionist agitations are getting robust. If democracy truly thrives in the country, why do we have all these crises? 
Our progress can only be measured by how far the country has gone in attaining these key elements of democracy. Sadly, for the past 28 years, it has been difficult to deepen these basic values because the executive arm is incompetent, the legislature pathetically weak and the judiciary dangerously yielded. The three, of course, share a common DNA — corruption. Despots have been parading themselves as democrats and their common enemy is free speech.
The visionless Buhari regime is also trying to intimidate the media into docility. The regime is planning to criminalise "hate speech," under a law that may require mass surveillance and close monitoring of social media. Yet, it is acknowledged in free societies that what counts as offensive is subjective, so "hate speech" laws can be elastic tools for criminalising dissent.
One of the good things about the commemoration of Democracy Day in the country is that it should ideally cause a deep, national reflection on where we are coming from, the journey so far, and a re-energised commitment to stay the course. 
Democracy Day is not just another public holiday or an opportunity for ceremonies with vacuous speeches. It is a serious business. It is the best test we can give ourselves to determine how deeply rooted we are or how far we have strayed from upholding the fundamental doctrines of respect for the rule of law, free press, and respect for human rights.
The day should also be a gauge to measure the level of maturity of our political process in the conduct of free, fair and credible elections, and the quality of our civic engagements. How do we know if we have made progress? By asking questions. And if by doing so, it is clear that we have not, the question, then is: what are we celebrating?
This year's Democracy Day is another opportunity to reaffirm an unbending commitment to governance that holds the rule of law in the highest esteem and prioritises the right of every citizen. It must also be a time to hold conversations on the kind of leadership that can unite the diverse peoples of Nigeria in the days ahead. 
We cannot over-emphasise the power of visionary leadership in fostering strong democratic doctrines in Nigeria. That is the only way progress can be made on our democratic journey and we can once again be a shining example to the rest of the world. If that is not the purpose of the day, then what exactly are we celebrating?