Most Popular Casino Games In Africa And Arab World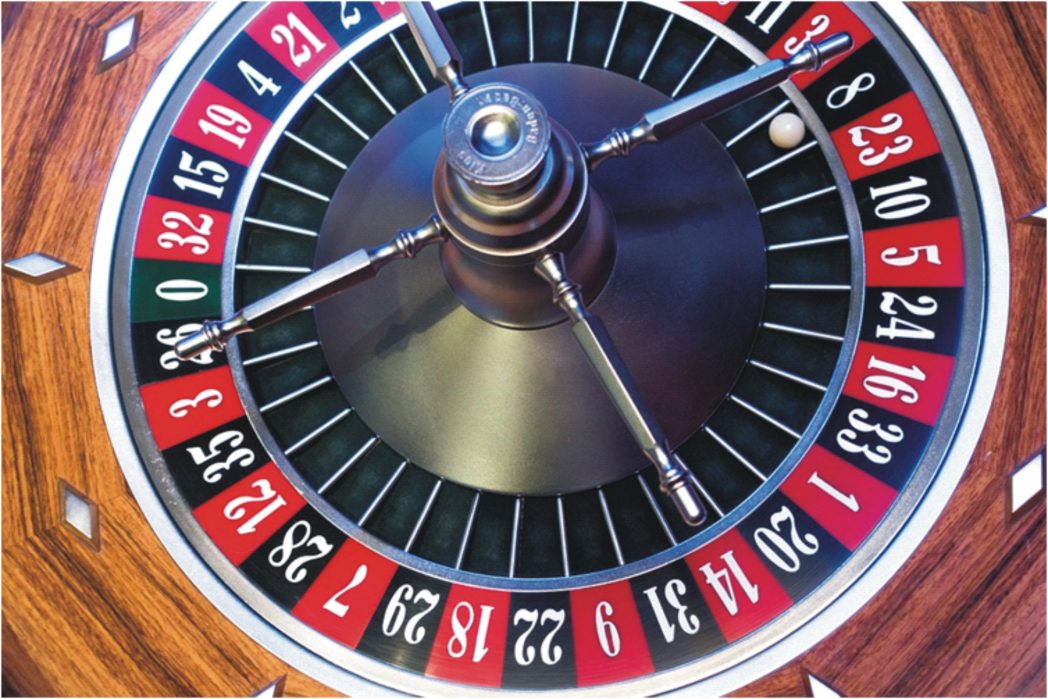 Casino games are popular all around the
world with many players enjoying placing their bet and walking away with a lot
of cash. Of course, you can now enjoy most of the popular casino games online
using casino sites which come with a huge selection. In Africa and the Arab
world, you'll find that some of the casino games are more popular than others.
Here, we are going to explore these so keep reading if you'd like to find out
more.
Roulette

The old game of roulette is one of the most popular casino games in Africa and the Arab world. This game has been around for many years with some dating it as far back as the 18th century. This game involves players placing a bet on either a number on the wheel or a colour – red or black. Once bets are placed on the table, the roulette wheel is spun, and the player's fate is revealed. This game comes with some great odds and is very exciting for many players. In Africa and the Arab world, players enjoy playing this game both online and at any land-based casinos that are local.
Poker
In Africa, you'll find that Poker is one of
the most popular casino games and there have been many poker tournaments on
this continent since it was first introduced. Players in this region enjoy the
tournaments that poker can involve and there are often big stakes involved
in this sort of game. Over time, online poker has become a lot more popular and
has given many people in this region the chance to win big when they cannot
attend a physical tournament. Despite initial concern with the randomness of
the dealer in these online games, players now enjoy playing this game across
Africa and the Arab world.
Blackjack
Blackjack is another casino game that you
will find in both online casinos and the land-based types. Although blackjack
is not as popular as poker and roulette in Africa and the Arab world, you'll
still find that many people in this region enjoy playing this game. Blackjack
is a pretty simple game which comes with some big payouts if a player is
willing to bet a lot on their hand. With the improvement in online technology,
players can play against a real life dealer making the entire experience a lot
more fun. This is often the reason why this game has become more popular in the
African and Arab region.
Baccarat
The final game which has become popular in
this region is baccarat
which is another card game. This game appears to have come from Italy but over
the years and with the introduction of online casinos, players in Africa and
the Arab region have been able to play. In this game, players will need to
determine the value of their cards based on predetermined values and place
their bet accordingly. There are a few different versions of this game
depending on where you are playing. More recently, players in Africa and the
Arab region have been enjoying playing their hand at Baccarat.
Final
Verdict
In the African and Arab world, online
casino games are very popular. The most popular games tend to be roulette and
poker which have increased in popularity over the years. It is clear that
online casinos are going to be popular in this region for a long time as more
casino games are added to the selection and players are able to try out new
ways of winning money. For now, however, these games seem to be the most
popular so make sure to try them out if you haven't already!

Who Is Nigeria's Best Soccer Player of the Decade?
2020 marks the end of what many soccer fans would call the golden age of Nigerian football. Austin Okocha, KanuNwankwo, Daniel Amokachi, Finidi George, and Taribo West were some of the players that highlighted this golden generation while excelling their talents. As such, the legacy of that decade will be long remembered in club careers and national team moments.
While the 2010s led to the emergence of a new football era, the likes of Obafemi Martins, Mikel Obi, and OsazeOdemwingie were already established before the beginning of the decade. However, other players emerged as the decade wore on, leaving indelible marks on the game. We've deiced to close the decade with a shortlist of a few best players in different positions on the field over the last decade.
Among these players we can find those who made the secade for the ones who bet on soccer online at one point or the other, we've selected them based on impact on their clubs and national teams, titles won and consistency.
Goalkeeper- Vincent Enyeama
Considered as one of the greatest goalkeepers in Africa, Enyeama is undoubtedly the Nigerian goalkeeper of the decade. Enyeamastarted the decade with a league win while with the Israeli side, Hapoel Tel Aviv, before moving to Lille.
After moving to France, Vincent didn't have a great start, but he soon sprung back to the first-choice goalkeeper after moving back to Israel on load during the 2012/2013 season. The following season, he recorded 11 straight clean sheets for his League 11 games, almost breaking the league record.
Right Back – Efe Ambrose
For the better part of the decade, Ambrose has been the most consistent player in Nigerian football. While he also played the central defender position, he was the ultimate Super Eagles right-back for several years. The defender moved to Scotland in 2012, winning five league titles consecutively.
While playing for Celtic, he took four consecutive league titles, playing over 20 games in every season. The defender was also key to the Super Eagles win of their only trophy of the decade, playing six out of their seven AFCON 2013 games.
Defensive Midfield – Wilfred Ndidi
Since moving to Leicester in January last year, Wilfred Ndidi has increased his strength significantly to become one of the best Premier League midfielders. While with the foxes, Ndidi had an impressive consistency, and he improved significantly to become a world-class Nigerian Player. Ndidi has also been a reliable player for the Super Eagles during the last three years, with the 2019 AFCON under his belt.
Best Overall – John Mikel Obi
While playing at the highest level in European Soccer, Mikel Obi is arguably the most consistent Nigerian player of the decade. Mikel had won every trophy in his club career, succeeding effortlessly at Chelsea in a time when Nigerian football wasn't enough for the international audience. Even better, Obi played an important role in helping the Blues win the FA Cup, Europa League, Premier League and Champions League.

Top Soccer Betting Sites in Nigeria
Sports betting is one of Nigeria's most popular pastimes, and considering that Nigeria remains Africa's most populous nation, job opportunities are increasingly rare to find. Given that Nigeria is a soccer powerhouse, and there are a lot of events throughout the year, more and more people are getting drawn into betting both for fun and also as a career. As you would expect, there is an increase in the number of online bookmakers, local and foreign. If Nigeria soccer betting interests you, we look at the top betting sites in Nigeria in 2019.
#1. NairaBet
NairaBet was founded in 2009, marking a decade of growth this 2019. Operating fully under the Lagos State Lotteries Board regulations, the bookmaker has grown to be one of Nigeria's most trusted names known for amazing betting features and a reliable 24-hour customer service. Trust NairaBet for periodic bonuses and extensive markets on all events taking place around the world. It is now rubbing shoulders with other foreign-based bookmakers to capture the larger share of the African market.
#2. Bet9ja
If you're looking for an African bookmaker with a European feel, Bet9ja is your sure bet. It offers a friendly user platform designed to allow even newbies easy access and navigation through the platform. It offers users incredible game and player statistics for top soccer matches, and, in addition to that, customers can get free bets through the loyalty scheme exclusive for Bet9ja customers.
#3. Betway Nigeria
Betway's entry into the African market was timely, especially in Nigeria where it has since established itself among the people's favorites. Besides offering a handsome welcome bonus for new customers, it boasts an unbeatable range of markets for all sports events taking place around the globe. Betway customers enjoy a full range of livestreaming options right from wherever they are, on mobile, or on their laptops. Worth mentioning also, Betway were among the pioneers of in-play betting.
#4. MelBet
MelBet entered the market only in 2012, and has seen a significant rise largely due to an extensive marketing and promotions for prospects. It is widely known in Nigeria for in-play opportunities, and even though it does not have the most pleasing interface, it certainly ranks amongst the top sites thanks to its vast coverage of markets.
#5. BetFair
BetFair is a popular name among soccer betting fans not only in Nigeria but also around the world. Based in Gibraltar, the bookmaker entered the Nigerian market with pomp, luring customers with incredible joining bonuses. Over the short time they have been in the African scene, they have seen an amazing response from customers, particularly owing to their competitive odds and vast market range on all sports disciplines.
#6. 888Sport
If you're looking for easy betting, 888sport has an easy-to-access app that has been designed to make your betting as easy and straightforward as possible. Now operating in Nigeria and other parts of Africa, it is a foreign-based company growing quickly into the market. It is mainly loved by punters for its quality odds on a host of markets on all events happening everywhere in the world.

How to Prevent Mosquito Bites – Food to Eat
There is no bad situation whereby you are enjoying online casino games on your mobile device you start tussling with mosquitoes. No one ever enjoys an encounter with mosquitoes and some people think that getting rid of mosquito is just all about applying a repellent on your skin. Actually there is a lot that you can do to make sure that you don't fall victim of the itching mosquito bites that can hinder your progress of playing Casino enligne France games for real money.
There are quite a number of ways of halting the itching and watching what you eat is can be a contributing factor towards to a happy lifestyle. Let's show you some of the foods that can act as a mosquito repellent and prevent your skin from less-itchy life.
Lemongrass
Have you ever heard of citronella? Well, it is a mosquito repellent and lemongrass is the main food source of citronella. Quite a number of researches suggest that infusing lemongrass in your tea or coffee will surely help you to repel the nasty mosquitoes. You can even add the lemongrass to your curry food and you will not have problems with mosquito night bites whilst playing high stake online casino games.
Tomatoes
Are you one of those people who believe that a tomato a day keep one away from the doctor? There are quite a number of people that categorise tomatoes as fruits. Those people are not at fault at all. Tomatoes are actually an excellent source of thiamine which really help keep mosquito away from your skin.
We want you well and kicking so that you can be able to play best casinos in usagames for real money. And at the same time we can't have a small creature like mosquito be an enemy of progress. Therefore, have a lot of the said foods as part of your nutrition and you will be good to go.