Most Popular Casino Games In Africa And Arab World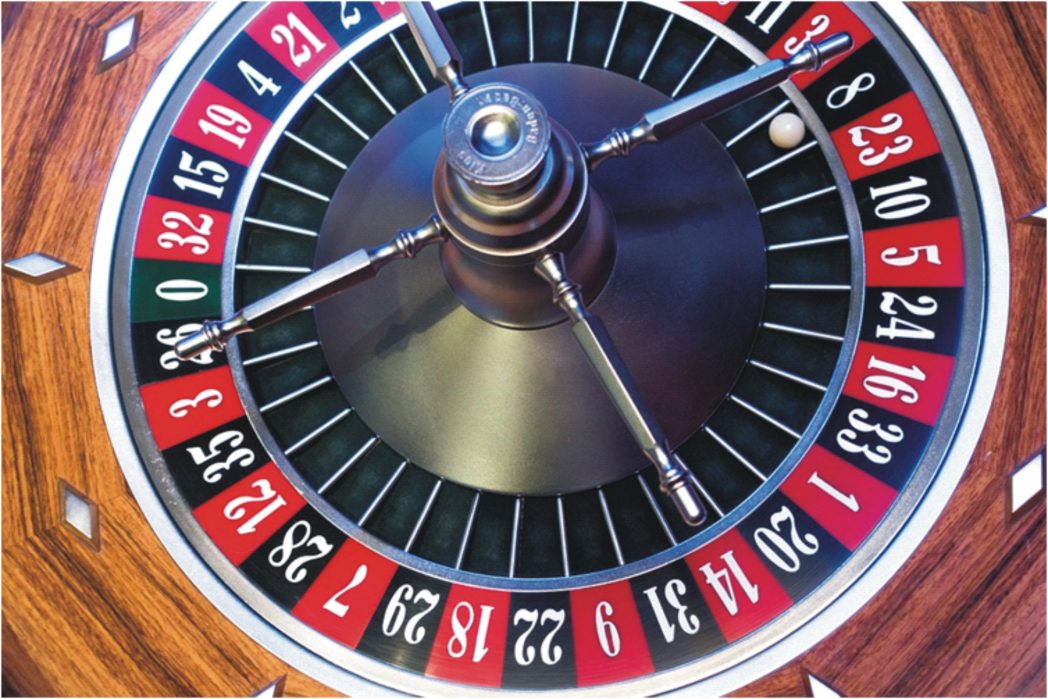 Casino games are popular all around the
world with many players enjoying placing their bet and walking away with a lot
of cash. Of course, you can now enjoy most of the popular casino games online
using casino sites which come with a huge selection. In Africa and the Arab
world, you'll find that some of the casino games are more popular than others.
Here, we are going to explore these so keep reading if you'd like to find out
more.
Roulette

The old game of roulette is one of the most popular casino games in Africa and the Arab world. This game has been around for many years with some dating it as far back as the 18th century. This game involves players placing a bet on either a number on the wheel or a colour – red or black. Once bets are placed on the table, the roulette wheel is spun, and the player's fate is revealed. This game comes with some great odds and is very exciting for many players. In Africa and the Arab world, players enjoy playing this game both online and at any land-based casinos that are local.
Poker
In Africa, you'll find that Poker is one of
the most popular casino games and there have been many poker tournaments on
this continent since it was first introduced. Players in this region enjoy the
tournaments that poker can involve and there are often big stakes involved
in this sort of game. Over time, online poker has become a lot more popular and
has given many people in this region the chance to win big when they cannot
attend a physical tournament. Despite initial concern with the randomness of
the dealer in these online games, players now enjoy playing this game across
Africa and the Arab world.
Blackjack
Blackjack is another casino game that you
will find in both online casinos and the land-based types. Although blackjack
is not as popular as poker and roulette in Africa and the Arab world, you'll
still find that many people in this region enjoy playing this game. Blackjack
is a pretty simple game which comes with some big payouts if a player is
willing to bet a lot on their hand. With the improvement in online technology,
players can play against a real life dealer making the entire experience a lot
more fun. This is often the reason why this game has become more popular in the
African and Arab region.
Baccarat
The final game which has become popular in
this region is baccarat
which is another card game. This game appears to have come from Italy but over
the years and with the introduction of online casinos, players in Africa and
the Arab region have been able to play. In this game, players will need to
determine the value of their cards based on predetermined values and place
their bet accordingly. There are a few different versions of this game
depending on where you are playing. More recently, players in Africa and the
Arab region have been enjoying playing their hand at Baccarat.
Final
Verdict
In the African and Arab world, online
casino games are very popular. The most popular games tend to be roulette and
poker which have increased in popularity over the years. It is clear that
online casinos are going to be popular in this region for a long time as more
casino games are added to the selection and players are able to try out new
ways of winning money. For now, however, these games seem to be the most
popular so make sure to try them out if you haven't already!
The Truth about THC Vape Juice Thickeners
One of the greatest inventions in cannabis history is THC vape juice. With the extraction of these cannabinoids, it does not require that you take many puffs. Only a few puffs, and you are "there."
Another reason you should use THC vape juice is that you can enhance it. While preparing the THC vape oil, you can improve its taste, scent, and its viscosity.
The best thing to use to thicken THC vape oil is a high-quality thickener.
If you want to know more about these solutions (thickeners), then this article offers all the details you would like to know about them.
Thickeners in a nutshell
The best thickeners contain elements that help in converting the wax or distillate into a THC vape juice. Since you add a few drops to it, it is vital to know that these solutions do not dilute the concentrate in any way. Your THC level will remain constant.
Some thickeners, by the way, contain cannabis, not all of them. It is essential to note this because some people buy these terpene thickening agent because they think they will get high. Point of correction: It only enhances the impact of the THC vape juice. That is by adding scent and taste to your vape.
Are thickeners worth it?
The answer is yes. Your THC vape juice will not be anything close to being an e-liquid if you do not use it. Burning or dabbing wax or distillate in its raw state is very strenuous. Your vape pen, which I believe requires charging, will need to use extra power to burn down the concentrate into a vape juice.
When preparing cannabis strains, its natural scent can fill a home. However, if you use an excellent thickener with the right flavor, then the smell becomes discreet. No one will notice what you are making, not even the best cops.
Aside from that, THC concentrates can be tasteless. That, for many, may not be what they want for their THC vape juice.
Difference between diluents and thickeners
A diluent does the opposite. If your THC vape juice is thick, then you can use the diluent to thin it without diluting the vape oil. However, both of them are terpenes and come with a variety of flavors and scents.
Whether you want a diluent or a terpene, is also something you should consider when buying the right terpene.
Are thickeners safe?
Most of the thickening solutions contain terpenes. For first-timers, terpenes are organic compounds found in almost every plant. Cannabis has its own. These compounds give plants their natural taste and scent. Thickeners are extracted terpenes that contribute to the heaviness or lightness of the THC vape juice.
Besides that, the ingredients used to make these solutions are safe for consumption. When buying, check the label to see the components used. If it does not have PG and VG, then that is a safe product to use.
Which is the best to use?
You first have to consider the flavor used. THC vape oil gives you the freedom to add any savor you would want to experience. By the way, there are also flavorless options.
After that, you should find out what amount of it you should add when preparing the THC vape juice. Most of them work best with up to two drops maximum. One drop can bring in a considerable difference.
Therefore, when it comes to this, you have to know what you need first before anything else.
Prefilled cartridges and thickeners
The cartridges that people purchase from shops are often customized to the likeness of the retailer. More often than not, they may not be what we would like.
Since they can compromise on taste, flavor, and the thickness, it is okay if you add a thickener to it. However, ensure that you check the concentration levels to avoid diluting the vape juice. It should also not upset the flavor within the prefilled cartridge.
Mixing calculators
All terpene thickeners you will buy come with a manual. These manuals differ. Ensure that you consult the manuals to get the right mixing ratios.
Final Thoughts
With thickeners, the two most important things to consider are having the right one for your THC vape juice. The other factor is mixing it right.
Wrong proportions can destroy the entire THC vape juice. If you have any questions about how you should mix it, do not hesitate to ask the retailer. He or she should provide all the details you require without hiding anything
What Young Americans Need To Know About Politics
Just because you don't like politics or anyone involved with the practice it doesn't mean that politics won't have an impact on you. This is especially true if you are young and living in America. Politics is a practice that will not only require you to be cynical without losing your whole concept of idealism, but it will also require you to learn to compromise with those people that you disagree with on almost every topic. Politics in America have become so confusing and complicated that most politicians aren't even bothering reading bills anymore. Can you imagine where this could potentially leave the younger generation? What kind of example would this set?
Nothing Is Free
If you grow up in America, you will hear your entire life that you are born free. Not only this, but you will also notice that there is free housing, college, and even money available to those needy individuals. Well, what young Americans need to know is that the government might be calling these free amenities, but nothing in life is truly free. Someone somewhere will always pay for these expenses. And, if you are wondering who is paying then there is an even better chance that it isn't coming out of your pocket. Even if you aren't paying this time it doesn't mean that you won't be in the future. Know that nothing is free, know that you might end up being the one to pay, and know that there are many people that take advantage of these amenities.
Politicians Want To Get Elected
If you think about it, being a successful politician is like scoring the lead role in a movie or land a song on the Top 100. There are hundreds to thousands of talented individuals out there, but for some reason or another only one person will be lucky enough to play on this stage. The news and history show that some of these individuals are well-meaning and will try to put their countries first, but when all is said and done, they usually won't do the right thing unless someone is watching closely. This isn't even the type of person that you would want to leave a dog with, but for some reason, young American keeps turning to them to lead their nation.
Problems Usually Don't Get Fixed
If you have been taking advantage of online casinos or recreational marijuana then you know that the government can make changes. Of course, this doesn't mean that these changes don't come without a lot of red tape and regulations. Just look how long it took before the nation legalized marijuana and legal gamble. And, this is not to even mention the fact that both online gambling and recreational marijuana use aren't legal in all 50 states. This is why you will hear politicians spout and brag about bringing big changes. Someone is always promising something when they are running for office, but once they get in little changes. In fact, most American politicians have already proven that they are more effective at just making things worse.
Watch Out For Incentives
It really takes a lot to make a successful career in politics. To be lucky enough to be elected President would be like being lucky enough to get discovered by a talent agent at a local show. This happens, but the odds are slim to none for some. This is why when presented with the opportunity, most politicians will make drastic changes. Luckily, America is America and there are governing bodies that are set in place to kill harmful bills, but it is more than possible for some to pass. People will always respond to incentives and when you have politicians that are willing to go too far, you could end up with a nation in serious trouble.
Certain changes to certain policies could potentially kill certain industries while changing the culture as well. Just look at what Trump has done with all these recent tariffs. He has by all means shown his dominance by sticking to his guns, but it is the young Americans that are suffering. Just look at how much you are paying for a couple of pounds of hamburger meat the next time you are in the grocery store.
Path of Exile Releases New Leap Slam Effect
In truth, Path of Exile is no stranger when it comes to fresh content. After all, the popular action-role playing game has taken the world by storm since its initial release way back in October 2013. Subsequently, the much-celebrated hack and slash adventure has bridged the great divide, crossing platforms in the process.
And thus, has found its way onto both PlayStation 4 and Xbox One, such is its wide-reaching appeal.
Today, we have some exciting news for all you PoE fanatics out there, related to in-game content. So, without delay, let's delve into the heart of the matter.
Recently, Path of Exile took to Twitter to unveil its new leap slam celestial effect. But before we get over-excited by performing a string of celebratory cartwheels in sequence, let's reminds ourselves of the leap slam itself. Hopefully, by doing so, we can politely inform any newbies along the way. Perfect for those first-timers, fresh on the scene.
At its core, the leap slam is an attack skill — however, it's often, used for alternative purposes. But we'll touch on that aspect in a second. Once initiated, the player leaps high into the air, casting down a devasting attack towards the target area. The effects of which deal decent damage and can impact multiple enemies at once.
But perhaps more importantly, it's guaranteed to stun opponents with full health, allowing you to gain the initiative in battle.
Strike while the irons hot and gain the tactical advantage in the field of battle, with these offers on PoE Goods, today. After all, you never quite know when you may need to call upon the kitty bank.
But as hinted at previously, the leap attack also has other uses. Aside from its offensive-based qualities, the leap attack is one of only three skills, that grant the ability to traverse cliffs, gaps, and various obstacles. All of which are features/areas that would typically be inaccessible.
So, there's a little background intel on the infamous leap attack. But what's new this time around. Well, I know you're all chomping at the bit to get a slice of the action. With that in mind, here's what Path of Exile said via its official Twitter page regarding the new addition.
"We've just released the Celestial Leap Slam Effect. Designed in a cosmic theme, this Skill Gem effect creates an illusion of teleportation, making your character visually disappear while using Leap Slam."
From a visual perspective, it looks great. What's more, the community appears to be responding well to its implementation. So, what's the catch? I hear you murmur in disbelief. What is it they say, everything comes at a price?
On that rather costly note, the celestial leap slam effect will set you back a few pennies. That said, at 135 points, it's quite an expensive microtransaction. But the killer cosmic theme gives it one hell of a kick-ass aesthetic, wouldn't you say?
While you're all here, why not save time and buy exclusive PoE currency today.