Divorce In Nigeria| All You Need To Know In 2019
Divorce in Nigeria
In Nigeria, getting a
divorce is seen as a taboo and most people find it exceedingly uncommon. This
is because of the highly respected norms and traditions of the people which
forbid the practices of divorcing a married couple. Nigerians are very religious
people and they do not believe that getting a divorce can break the sacred vows
that were made at an altar.
As stated by , about 1% of Nigerian couples admit to being divorced while 0.2% of men and 0.3% of women are legally married. Most wedding ceremonies done in Nigeria are traditional marriages which are not governed by the law. However, there are so many situations that would make a couple undergo divorce in Nigeria. This article will briefly give you all that you need to know about getting a divorce in Nigeria.
What are those grounds for divorce in Nigeria?
Generally, there are four types of marriages practiced in Nigeria. They are the Religious, Customary, Traditional, and Statutory marriages. However, just two of these four marriages are mainly recognized by the law of the country and these are the Customary and Statutory wedding. Getting a divorce in Nigeria depends on the type of marriage conducted. Under the Matrimonial Causes Act which governs the divorce process in Nigeria, there are certain stated grounds that can be used to dissolve a marriage and they include;
No Consummation Of The Marriage
Before
you can divorce your partner, you must make it known to the court that there
has been no sexual intercourse between you and your spouse. What this means is
that you must prove to the court that your spouse had failed to have sexual
intercourse but in a situation where it is proved that sex occurred even once,
the marriage will be deemed consummated and therefore, you can not rely on this
ground for divorce.
There Is A Case Of Adultery
You
must prove to the court that since your marriage, your spouse had committed
adultery and you find him or her intolerable to live with. By this, it means
that you must prove to the court that your spouse has not been faithful and you
find him or her unbearable to live with such infidelity.
Presence Of An Unreasonable Conduct
Before
you can rely on this ground, you must satisfy the court by showing proof that
your spouse had acted in such a way that you cannot reasonably be expected to
live with him or her again. What this really means is that you must prove to
the court that there has been a presence of unreasonable conduct such as rape,
habitual drinking, murder, brutality, made an attempt to murder spouse,
inability to take care of the spouse, had the intention to or actually abused
the spouse by inflicting serious bodily injuries.
Abandonment Of Spouse For a Long Period Of Time
On
this ground, you must prove to the court that your spouse had deserted you for
at least, a period of one year prior to the filing of the divorce petition. By
desertion, this means that your spouse must have abandoned you for a long
period of time without any justification.
Both Parties lived Separately
What
this means is that you and your spouse have been living apart for a continuous
period of at least 2 years or even 3 years preceding the presentation of the
divorce petition and there is no objection by the person you want to divorce.
Before you can rely on this ground, you must prove to the court that you and
your spouse have not been staying together for a period of 2-3 years.
Failure of Either of The Party To Comply With
Court Order
You
must prove to the court that your spouse had failed to comply with a court
order regarding the marriage or a decree of restitution of conjugal right made
under the Marriage Causes Act.
Absence Of The Other Party
On
this ground, before filing for divorce, you must prove to the court that your
spouse has been absent or you have no idea of where he or she could be. In such
circumstances, you will have to provide reasonable grounds that your spouse is
dead or in cases of disappearance.
However, it is stated by the law that a marriage under 2 years cannot be dissolved; this is called the two-year rule. In most exceptional cases, a marriage under 2 years can be dissolved if the petitioner can prove to the court that there has been an exceptional hardship or that the case is one that involves exceptional depravity.
How To File For Divorce In Nigeria?
Filing
for divorce in Nigeria isn't that easy. There are so many steps to follow and
it would be better for you to fully understand how to apply for divorce in
Nigeria before filing for a divorce petition. However, if you are planning to
file for a divorce, there are so many necessary things for you to consider and
the very first thing for you to do is to consult a lawyer. After that, you can
learn those basic grounds for divorce in Nigeria which we have already looked
at. In this section, we are going to focus more on the process of getting a
divorce.
– The Divorce Process
a) A
Petition –
The
first thing to do is filing a divorce petition which is written by either of
the spouses. The petitioner will institute divorce proceedings by filing a
petition and the content of the Divorce
Petition should include the following:
Identification
of the spouses by name and address
Date and place
of the marriage
An
acknowledgement that you or your spouse had lived in a state or community for a
specific period of time prior to the filling of for a divorce.
Grounds for
divorce
A
declaration or request as to how the petitioner would like to settle finances,
sharing property, child custody, visitation and other issues relating to the
divorce.
Which spouse
will psychically take custody of the child
Child
visitation schedule for the non-custodial spouse
Payment of
child support
Payment of
spousal support
Which child
will live in the couple's house or primary residence?
Payment of
bills or other financial needs
b) Serving the divorce petition –
The divorce documents must be served on the other spouse.
Once you have filed the divorce petition in the court, your petition will be
given a file number in the court system and then the contents of your petition
will be delivered to your spouse. A specific number of days will be given to
your spouse to reply back or respond to your petition. However, in a situation
where your spouse refuses to respond or difficult to locate, you can look for
professional assistance to help deliver your paperwork.
c) Divorce Petition Response –
Once your spouse has replied to your petition, then the
court will hear the case in the open. You can also bring witnesses that will
provide evidence in the court but it is very necessary for your spouse to
respond to your petition before any judgement is held.
d) The Final Steps Of Divorce –
This is when the judges make the final judgement on the
case and once the judges have decided, no further step would be taken. Both
spouses will be required to disclose information concerning their assets, liabilities,
income and expenses. If you and your spouse agree on the terms and conditions
of the divorce then there will be less paperwork to file. Once the judges are
satisfied with the divorce, then a Decree
Nisi would be granted. A Decree Nisi
is a court order that basically dissolves a marriage. However, the Decree Nisi does not just end the
marriage quickly but you will have to wait for an extra 3 months and then the Decree Nisi will become a 'Decree Absolute'. The court also has
the power to grant child custody to either of the spouses and can make an order
for the payment of maintenance and settlement of any property of the marriage.
Who Gets The Child Custody After Divorce in
Nigeria?
We
will start with a brief definition of what child custody may be. Child custody
can be defined as the protective care or guardianship of a child which is
determined by the court when both parents of the child are divorced or
separated. The issue of child custody mostly arises in divorce proceedings.
However, child custody primarily rests on the best interest of the child.
Discussing the issue of child custody can be considered into stages and that is
custody of an illegitimate child and custody of a Legitimate child.
At
common law, neither of the parents are strictly entitled to an illegitimate
child because that child is seen as a FILIUS
NULLIUS. The term also means a 'son of nobody', therefore this child has
few legal rights under the common law and he or she is not entitled to either
of the parents. However, in most cases, the mother is granted the child's
custody.
But
for the custody of a legitimate child, under the common law, the father is
given the absolute right to the custody of his children under maturity. Even
when the father dies, the mother still cannot claim custody over the child. So
generally, if the child is legitimate then the father will be given the child
custody after the divorce. But once the father is dead, the right of child
custody is given to the male head of the father's family although the mother is
responsible for the daily care of the child.
What is the cost of getting a divorce in Nigeria?
There
are no fixed costs of getting a divorce in Nigeria. The process of getting a
divorce could be personal or procedural. As such, it differs from one
circumstance to another and from one person to another. However, filing for
divorce in Nigeria isn't quite expensive.
In
conclusion, getting a divorce in Nigeria isn't that easy not forgetting to
mention that most people in the Nigerian society wouldn't even respect your
decision on divorcing your spouse. However, getting a divorce depends on the
type of marriage conducted.

POEM: Goodnight, Our Hero
Published: June 2008
To be brave is to cry
But still to fight on,
And that's what you did,
Our hero, our son.
The battle was hard.
We thought we had won,
But still you fought on,
Our hero, our son.
The happiness you brought
To the lives you have touched
Will live on forever
As you are loved so much.
When we close our eyes
we can see you.
When we whisper your name
we can hear you,
And when we reach with our
hearts we can touch you.
Goodnight our hero, our
son, our Dan.
You are just a child
But you have died a man.

HOW TO TRANSFORM SKINNY FAT TO FIT
If you are reading this post, you may be wondering if going from skinny fat to fit is an achievable feat. It is possible that you have come across a lot of testimonies from people that claimed that they have achieved this seemingly unattainable feat. However, any you may feel skepticism is understandable when you consider that you probably haven't actually met anyone who has had success in this area yourself.
The truth is that you want to believe these stories because you desire to experience this transformation in your own body. Well, the good news is that it is totally achievable and the better news is that it is actually quite easy to achieve.
In this post, we will take you through some tips that will help you move from skinny fat to fit.
THE CONCEPT OF SKINNY FAT
The truth is that without proper understanding you may think that you have skinny fat when you don't. This lack of knowledge may make you feel like the tips that will be provided below are not working. Hence, we have decided to help you first understand what skinny fat is.
When a person has a high percentage of fat in his body and still looks skinny when wearing clothes, the person is said to have skinny fat. Some features you will see with this person are a gut that is paunchy and in a few instances the person may even have what are commonly called man boobs.
You know that this person does not fall into the fat or obese category yet you cannot say that his body is fit. He often appears thin but has extra layers of fat in his body.
WHERE DOES SKINNY FAT COME FROM?
The best way to identify if a person has skinny fat or not is when they are without clothes. This is because it is difficult to tell when they are clothed. Click this link for a cool way to improve your body weight.
The major reason why people tend to have skinny fat is that they have terrible nutrition and exercise habits. A lot of people just go for cardio exercises whenever they feel like shedding off weight. They also perform these exercises alongside cutting down the number of calories they consume. As if that is not enough, they include fat-shredding supplements that are ineffective to the list.
The result of these combinations is often skinny fat. Though they have successfully shed some weight, they are deficient in calories.
TIPS TO GETTING RID OF SKINNY FAT
Here are a few tips that will help you get rid of skinny fat:
BEST EXERCISING ROUTINES: If you have been hitting the gym a lot, it is ok to go for heavy-lifting. However, if this is your first time in the gym or you have been off weight lifting for a while, you should not start off like this. Start with movement routines then add weight lifting as time goes on.
TAKE YOUR DIET SERIOUSLY: There is more to shedding skinny fat than exercise. Your diet also plays a crucial role in the equation. Cut down on calorie intake and eat a little over 1g of protein per weight pound. Consume about 0.45g of fat per weight pound. Compensate for calorie deficiencies by eating 10 g of fiber for every 1,000 calories consumed.
In conclusion, you will need to give yourself between 3 to 6 months to successfully get rid of that skinny fat.

Cervical Cancer: Most Women Are At Risk – Expert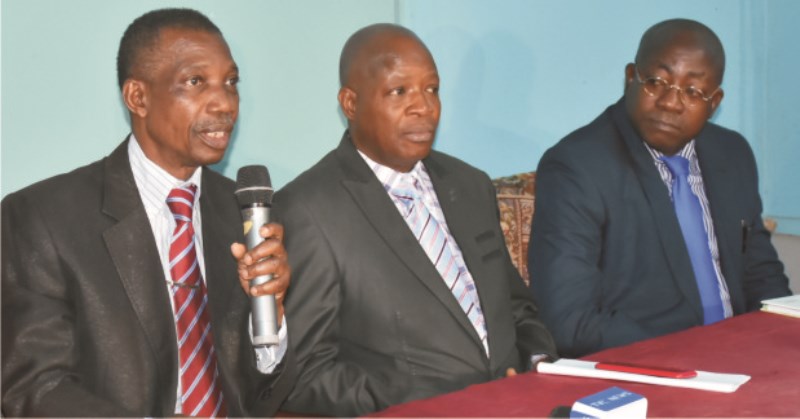 Going by the risk factors capable of increasing the chances of a woman developing cervical cancer, most women in the world are at risk.
A consultant clinical pathologist/haematologist in Rivers State, Dr Dorothy Okoh, who stated this in an interview, said there are about eight key factors that put women at risk of cervical cancer.
According to her, women who were sexually active as teenagers, women who do not regularly have Pap tests, and women who have had more than one sexual partner are all at risk of having cervical cancer.
Others at risk are women who have had, or whose partners have had Human Papilloma Virus (HPV) or other sexually transmitted diseases, and women whose mother's took the hormone diethylstilbestrol (DES) while pregnant for them.
Also included are women whose immune systems are weakened by immuno-suppressive drugs, or have HIV/AIDS, and women who have observed poor personal hygiene and inadequate nutrition.
"The implication of these identified factors", she said, "going by these factors, most women are definitely at risk".
Dr Okoh, who is the Chief Executive Officer (CEO) of Priventive Healthcare Initiative, also identified ways of protecting oneself against cervical cancer.
One of such ways, she stated, is protection against HPV infection and regular Pap test.
"Cervical cancer most often starts with pre-cancerous or abnormal cells changers in the cervix that may later become cancer.
"Protection against HPV infection will prevent pre-cancerous changes, while having regular Pap test is to find and promptly treat these abnormal changes in the cervix early".
To avoid cervical cancer, Dr Okoh also urged women against early sexual activity or total abstinence from sexual activity, avoidance of risky sexual behavior and lifestyle, or use condoms in order to reduce risk of contacting HPV infection.
Beyond these, she also called for use of vaccines.
"There are vaccines now available to protect young girls and women against HIP types 16 and 18. The types 16 and 18 are often the cause of two out of every three cases of cervical cancer, he said.
Stories by Sogbeba Dokubo