Divorce In Nigeria| All You Need To Know In 2019
Divorce in Nigeria
In Nigeria, getting a
divorce is seen as a taboo and most people find it exceedingly uncommon. This
is because of the highly respected norms and traditions of the people which
forbid the practices of divorcing a married couple. Nigerians are very religious
people and they do not believe that getting a divorce can break the sacred vows
that were made at an altar.
As stated by , about 1% of Nigerian couples admit to being divorced while 0.2% of men and 0.3% of women are legally married. Most wedding ceremonies done in Nigeria are traditional marriages which are not governed by the law. However, there are so many situations that would make a couple undergo divorce in Nigeria. This article will briefly give you all that you need to know about getting a divorce in Nigeria.
What are those grounds for divorce in Nigeria?
Generally, there are four types of marriages practiced in Nigeria. They are the Religious, Customary, Traditional, and Statutory marriages. However, just two of these four marriages are mainly recognized by the law of the country and these are the Customary and Statutory wedding. Getting a divorce in Nigeria depends on the type of marriage conducted. Under the Matrimonial Causes Act which governs the divorce process in Nigeria, there are certain stated grounds that can be used to dissolve a marriage and they include;
No Consummation Of The Marriage
Before
you can divorce your partner, you must make it known to the court that there
has been no sexual intercourse between you and your spouse. What this means is
that you must prove to the court that your spouse had failed to have sexual
intercourse but in a situation where it is proved that sex occurred even once,
the marriage will be deemed consummated and therefore, you can not rely on this
ground for divorce.
There Is A Case Of Adultery
You
must prove to the court that since your marriage, your spouse had committed
adultery and you find him or her intolerable to live with. By this, it means
that you must prove to the court that your spouse has not been faithful and you
find him or her unbearable to live with such infidelity.
Presence Of An Unreasonable Conduct
Before
you can rely on this ground, you must satisfy the court by showing proof that
your spouse had acted in such a way that you cannot reasonably be expected to
live with him or her again. What this really means is that you must prove to
the court that there has been a presence of unreasonable conduct such as rape,
habitual drinking, murder, brutality, made an attempt to murder spouse,
inability to take care of the spouse, had the intention to or actually abused
the spouse by inflicting serious bodily injuries.
Abandonment Of Spouse For a Long Period Of Time
On
this ground, you must prove to the court that your spouse had deserted you for
at least, a period of one year prior to the filing of the divorce petition. By
desertion, this means that your spouse must have abandoned you for a long
period of time without any justification.
Both Parties lived Separately
What
this means is that you and your spouse have been living apart for a continuous
period of at least 2 years or even 3 years preceding the presentation of the
divorce petition and there is no objection by the person you want to divorce.
Before you can rely on this ground, you must prove to the court that you and
your spouse have not been staying together for a period of 2-3 years.
Failure of Either of The Party To Comply With
Court Order
You
must prove to the court that your spouse had failed to comply with a court
order regarding the marriage or a decree of restitution of conjugal right made
under the Marriage Causes Act.
Absence Of The Other Party
On
this ground, before filing for divorce, you must prove to the court that your
spouse has been absent or you have no idea of where he or she could be. In such
circumstances, you will have to provide reasonable grounds that your spouse is
dead or in cases of disappearance.
However, it is stated by the law that a marriage under 2 years cannot be dissolved; this is called the two-year rule. In most exceptional cases, a marriage under 2 years can be dissolved if the petitioner can prove to the court that there has been an exceptional hardship or that the case is one that involves exceptional depravity.
How To File For Divorce In Nigeria?
Filing
for divorce in Nigeria isn't that easy. There are so many steps to follow and
it would be better for you to fully understand how to apply for divorce in
Nigeria before filing for a divorce petition. However, if you are planning to
file for a divorce, there are so many necessary things for you to consider and
the very first thing for you to do is to consult a lawyer. After that, you can
learn those basic grounds for divorce in Nigeria which we have already looked
at. In this section, we are going to focus more on the process of getting a
divorce.
– The Divorce Process
a) A
Petition –
The
first thing to do is filing a divorce petition which is written by either of
the spouses. The petitioner will institute divorce proceedings by filing a
petition and the content of the Divorce
Petition should include the following:
Identification
of the spouses by name and address
Date and place
of the marriage
An
acknowledgement that you or your spouse had lived in a state or community for a
specific period of time prior to the filling of for a divorce.
Grounds for
divorce
A
declaration or request as to how the petitioner would like to settle finances,
sharing property, child custody, visitation and other issues relating to the
divorce.
Which spouse
will psychically take custody of the child
Child
visitation schedule for the non-custodial spouse
Payment of
child support
Payment of
spousal support
Which child
will live in the couple's house or primary residence?
Payment of
bills or other financial needs
b) Serving the divorce petition –
The divorce documents must be served on the other spouse.
Once you have filed the divorce petition in the court, your petition will be
given a file number in the court system and then the contents of your petition
will be delivered to your spouse. A specific number of days will be given to
your spouse to reply back or respond to your petition. However, in a situation
where your spouse refuses to respond or difficult to locate, you can look for
professional assistance to help deliver your paperwork.
c) Divorce Petition Response –
Once your spouse has replied to your petition, then the
court will hear the case in the open. You can also bring witnesses that will
provide evidence in the court but it is very necessary for your spouse to
respond to your petition before any judgement is held.
d) The Final Steps Of Divorce –
This is when the judges make the final judgement on the
case and once the judges have decided, no further step would be taken. Both
spouses will be required to disclose information concerning their assets, liabilities,
income and expenses. If you and your spouse agree on the terms and conditions
of the divorce then there will be less paperwork to file. Once the judges are
satisfied with the divorce, then a Decree
Nisi would be granted. A Decree Nisi
is a court order that basically dissolves a marriage. However, the Decree Nisi does not just end the
marriage quickly but you will have to wait for an extra 3 months and then the Decree Nisi will become a 'Decree Absolute'. The court also has
the power to grant child custody to either of the spouses and can make an order
for the payment of maintenance and settlement of any property of the marriage.
Who Gets The Child Custody After Divorce in
Nigeria?
We
will start with a brief definition of what child custody may be. Child custody
can be defined as the protective care or guardianship of a child which is
determined by the court when both parents of the child are divorced or
separated. The issue of child custody mostly arises in divorce proceedings.
However, child custody primarily rests on the best interest of the child.
Discussing the issue of child custody can be considered into stages and that is
custody of an illegitimate child and custody of a Legitimate child.
At
common law, neither of the parents are strictly entitled to an illegitimate
child because that child is seen as a FILIUS
NULLIUS. The term also means a 'son of nobody', therefore this child has
few legal rights under the common law and he or she is not entitled to either
of the parents. However, in most cases, the mother is granted the child's
custody.
But
for the custody of a legitimate child, under the common law, the father is
given the absolute right to the custody of his children under maturity. Even
when the father dies, the mother still cannot claim custody over the child. So
generally, if the child is legitimate then the father will be given the child
custody after the divorce. But once the father is dead, the right of child
custody is given to the male head of the father's family although the mother is
responsible for the daily care of the child.
What is the cost of getting a divorce in Nigeria?
There
are no fixed costs of getting a divorce in Nigeria. The process of getting a
divorce could be personal or procedural. As such, it differs from one
circumstance to another and from one person to another. However, filing for
divorce in Nigeria isn't quite expensive.
In
conclusion, getting a divorce in Nigeria isn't that easy not forgetting to
mention that most people in the Nigerian society wouldn't even respect your
decision on divorcing your spouse. However, getting a divorce depends on the
type of marriage conducted.

COVID-19: Body Charges Rivers On Thorough Hand Washing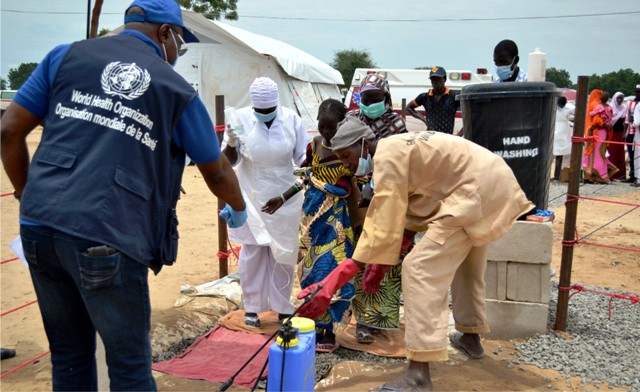 Amidst fears associated with the dreaded Coronavirus, which has been detected in most states, the Rivers State Rural Water Supply and Sanitation Agency (RUWASSA), says it has taken necessary precautionary measures to combat the Coronavirus, also known as COVID-19.
Speaking while fielding questions from journalists, the General Manager of the Rivers State Rural Water Supply and Sanitation Agency (RUWASSA), Mr. Napoleon Adah, said such measures were aimed at raising awareness on proper and regular hand washing, and the use of alcohol base hand sanitiser.
"As an agency saddled with the responsibility of hand washing and personal hygiene, we are working in collaboration with the United Nations Children's Fund (UNICEF) and Rivers State Ministry of Health in order to carry out adequate advocacy and sensitisation to the communities on the inherent dangers of COVID-19," Adah said.
He further commended the Rivers State Governor, Barr. Nyesom Wike for his effective leadership to curb the spread of the virus in Rivers State.
According to him, there are several committees set up by the Governor to create adequate awareness in the area of COVID-19. This, he said has invariably made the state to be Coronavirus free.
The RUWASSA boss, who is also an environmental disaster risk management expert, noted that the agency in collaboration with UNICEF is currently working out modalities to provide automatic hand washing facilities to the various LGAs of Rivers State.

COVID-19: 'No Challenge In Community Sensitisation'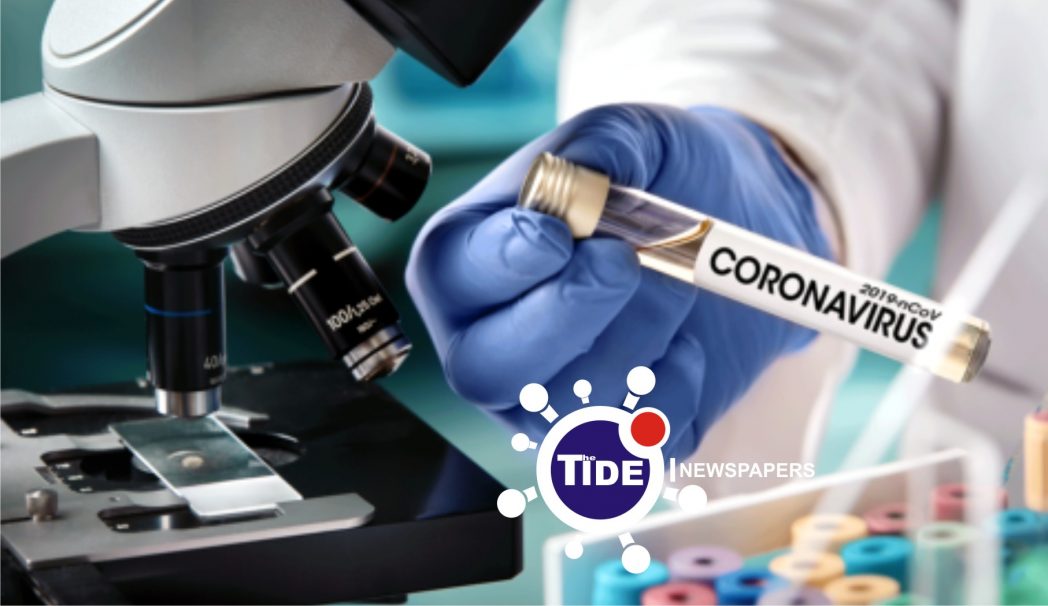 As the fight to prevent the rampaging Coronavirus from infecting Rivers people continues, part of the measures adopted by the United Nations Children's Fund (UNICEF) in reaching out to communities has so far not experienced any notable challenges.
The Lead Coordinator for the State Rapid Response Team for COVID-19, Mr Modekai Ifemide Olowole, who made this known after a recent routine assessment of performance of the Rapid Response Team on sensitization in Obio/Akpor and Port Harcourt LGAs stated that the compliance level has been encouraging.
Olowole, who credited the success recoded so far to the existing mechanism in place, explained that the sensitisation team of the Rapid Response Team (RRT) works with Institutions on ground , adding that: 'We have come together to offer our support.
"What we did was to sensitise the Civil Society Organisations (CSOs) to know how they can engage the communities in whatever they are doing.
"If while doing that they need some support from us, we have a Rapid Response Team (RRT) that are working on ground. They have mobility, they have everything," he said.
According to him, each time any of the Civil Society Organisations has palliatives for instance, to give to members of any community, they use the opportunity to make presentations on COVID-19 preventive measures.
The RRT, sponsored by UNICEF in collaboration with the Rivers State Ministry of Health, and the Rivers State Rural Water Supply and Sanitation Agency (RUWASSA), he said, decided to adopt the method, knowing that many people in the communities are more bothered by how to overcome hunger than COVID-19.
"If you look at it economically, everybody is hungry. If you go to a community and tell them you want to sensitise them on how to wish hands, they will tell you they are hungry," he said.
This, he explained further, is part of what Risk Communication entails, and is the platform through which UNICEF aims to support the state.
"UNICEF's aim is to support the state wherever they are working to pilot a model that is of international best practices and present to the state. That is what we're doing now," he said.
By: Sogbeba Dokubo

POEM: Goodnight, Our Hero
Published: June 2008
To be brave is to cry
But still to fight on,
And that's what you did,
Our hero, our son.
The battle was hard.
We thought we had won,
But still you fought on,
Our hero, our son.
The happiness you brought
To the lives you have touched
Will live on forever
As you are loved so much.
When we close our eyes
we can see you.
When we whisper your name
we can hear you,
And when we reach with our
hearts we can touch you.
Goodnight our hero, our
son, our Dan.
You are just a child
But you have died a man.