Divorce In Nigeria| All You Need To Know In 2019
Divorce in Nigeria
In Nigeria, getting a
divorce is seen as a taboo and most people find it exceedingly uncommon. This
is because of the highly respected norms and traditions of the people which
forbid the practices of divorcing a married couple. Nigerians are very religious
people and they do not believe that getting a divorce can break the sacred vows
that were made at an altar.
As stated by , about 1% of Nigerian couples admit to being divorced while 0.2% of men and 0.3% of women are legally married. Most wedding ceremonies done in Nigeria are traditional marriages which are not governed by the law. However, there are so many situations that would make a couple undergo divorce in Nigeria. This article will briefly give you all that you need to know about getting a divorce in Nigeria.
What are those grounds for divorce in Nigeria?
Generally, there are four types of marriages practiced in Nigeria. They are the Religious, Customary, Traditional, and Statutory marriages. However, just two of these four marriages are mainly recognized by the law of the country and these are the Customary and Statutory wedding. Getting a divorce in Nigeria depends on the type of marriage conducted. Under the Matrimonial Causes Act which governs the divorce process in Nigeria, there are certain stated grounds that can be used to dissolve a marriage and they include;
No Consummation Of The Marriage
Before
you can divorce your partner, you must make it known to the court that there
has been no sexual intercourse between you and your spouse. What this means is
that you must prove to the court that your spouse had failed to have sexual
intercourse but in a situation where it is proved that sex occurred even once,
the marriage will be deemed consummated and therefore, you can not rely on this
ground for divorce.
There Is A Case Of Adultery
You
must prove to the court that since your marriage, your spouse had committed
adultery and you find him or her intolerable to live with. By this, it means
that you must prove to the court that your spouse has not been faithful and you
find him or her unbearable to live with such infidelity.
Presence Of An Unreasonable Conduct
Before
you can rely on this ground, you must satisfy the court by showing proof that
your spouse had acted in such a way that you cannot reasonably be expected to
live with him or her again. What this really means is that you must prove to
the court that there has been a presence of unreasonable conduct such as rape,
habitual drinking, murder, brutality, made an attempt to murder spouse,
inability to take care of the spouse, had the intention to or actually abused
the spouse by inflicting serious bodily injuries.
Abandonment Of Spouse For a Long Period Of Time
On
this ground, you must prove to the court that your spouse had deserted you for
at least, a period of one year prior to the filing of the divorce petition. By
desertion, this means that your spouse must have abandoned you for a long
period of time without any justification.
Both Parties lived Separately
What
this means is that you and your spouse have been living apart for a continuous
period of at least 2 years or even 3 years preceding the presentation of the
divorce petition and there is no objection by the person you want to divorce.
Before you can rely on this ground, you must prove to the court that you and
your spouse have not been staying together for a period of 2-3 years.
Failure of Either of The Party To Comply With
Court Order
You
must prove to the court that your spouse had failed to comply with a court
order regarding the marriage or a decree of restitution of conjugal right made
under the Marriage Causes Act.
Absence Of The Other Party
On
this ground, before filing for divorce, you must prove to the court that your
spouse has been absent or you have no idea of where he or she could be. In such
circumstances, you will have to provide reasonable grounds that your spouse is
dead or in cases of disappearance.
However, it is stated by the law that a marriage under 2 years cannot be dissolved; this is called the two-year rule. In most exceptional cases, a marriage under 2 years can be dissolved if the petitioner can prove to the court that there has been an exceptional hardship or that the case is one that involves exceptional depravity.
How To File For Divorce In Nigeria?
Filing
for divorce in Nigeria isn't that easy. There are so many steps to follow and
it would be better for you to fully understand how to apply for divorce in
Nigeria before filing for a divorce petition. However, if you are planning to
file for a divorce, there are so many necessary things for you to consider and
the very first thing for you to do is to consult a lawyer. After that, you can
learn those basic grounds for divorce in Nigeria which we have already looked
at. In this section, we are going to focus more on the process of getting a
divorce.
– The Divorce Process
a) A
Petition –
The
first thing to do is filing a divorce petition which is written by either of
the spouses. The petitioner will institute divorce proceedings by filing a
petition and the content of the Divorce
Petition should include the following:
Identification
of the spouses by name and address
Date and place
of the marriage
An
acknowledgement that you or your spouse had lived in a state or community for a
specific period of time prior to the filling of for a divorce.
Grounds for
divorce
A
declaration or request as to how the petitioner would like to settle finances,
sharing property, child custody, visitation and other issues relating to the
divorce.
Which spouse
will psychically take custody of the child
Child
visitation schedule for the non-custodial spouse
Payment of
child support
Payment of
spousal support
Which child
will live in the couple's house or primary residence?
Payment of
bills or other financial needs
b) Serving the divorce petition –
The divorce documents must be served on the other spouse.
Once you have filed the divorce petition in the court, your petition will be
given a file number in the court system and then the contents of your petition
will be delivered to your spouse. A specific number of days will be given to
your spouse to reply back or respond to your petition. However, in a situation
where your spouse refuses to respond or difficult to locate, you can look for
professional assistance to help deliver your paperwork.
c) Divorce Petition Response –
Once your spouse has replied to your petition, then the
court will hear the case in the open. You can also bring witnesses that will
provide evidence in the court but it is very necessary for your spouse to
respond to your petition before any judgement is held.
d) The Final Steps Of Divorce –
This is when the judges make the final judgement on the
case and once the judges have decided, no further step would be taken. Both
spouses will be required to disclose information concerning their assets, liabilities,
income and expenses. If you and your spouse agree on the terms and conditions
of the divorce then there will be less paperwork to file. Once the judges are
satisfied with the divorce, then a Decree
Nisi would be granted. A Decree Nisi
is a court order that basically dissolves a marriage. However, the Decree Nisi does not just end the
marriage quickly but you will have to wait for an extra 3 months and then the Decree Nisi will become a 'Decree Absolute'. The court also has
the power to grant child custody to either of the spouses and can make an order
for the payment of maintenance and settlement of any property of the marriage.
Who Gets The Child Custody After Divorce in
Nigeria?
We
will start with a brief definition of what child custody may be. Child custody
can be defined as the protective care or guardianship of a child which is
determined by the court when both parents of the child are divorced or
separated. The issue of child custody mostly arises in divorce proceedings.
However, child custody primarily rests on the best interest of the child.
Discussing the issue of child custody can be considered into stages and that is
custody of an illegitimate child and custody of a Legitimate child.
At
common law, neither of the parents are strictly entitled to an illegitimate
child because that child is seen as a FILIUS
NULLIUS. The term also means a 'son of nobody', therefore this child has
few legal rights under the common law and he or she is not entitled to either
of the parents. However, in most cases, the mother is granted the child's
custody.
But
for the custody of a legitimate child, under the common law, the father is
given the absolute right to the custody of his children under maturity. Even
when the father dies, the mother still cannot claim custody over the child. So
generally, if the child is legitimate then the father will be given the child
custody after the divorce. But once the father is dead, the right of child
custody is given to the male head of the father's family although the mother is
responsible for the daily care of the child.
What is the cost of getting a divorce in Nigeria?
There
are no fixed costs of getting a divorce in Nigeria. The process of getting a
divorce could be personal or procedural. As such, it differs from one
circumstance to another and from one person to another. However, filing for
divorce in Nigeria isn't quite expensive.
In
conclusion, getting a divorce in Nigeria isn't that easy not forgetting to
mention that most people in the Nigerian society wouldn't even respect your
decision on divorcing your spouse. However, getting a divorce depends on the
type of marriage conducted.
Expert Wants Pregnant Women To Access Ante-Natal Care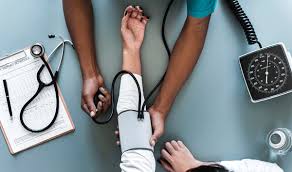 An Expert in public health, Prof. Charles Tobin-West, has called on the Rivers State Government to explore ways of making it imperative for pregnant women to access Ante-Natal Care (ANC) during pregnancy.
This, he said, should be geared towards ensuring that the gap witnessed in HIV-positive mothers and ANC is bridged.
Making the call in an exclusive interview recently, Prof Tobin-West, who is a Professor in Public Health in the University of Port Harcourt Teaching Hospital, stated that one key way to achieve this is for the government to ensure that women are recruited into attending ANC, which is provided in all Primary Health Care (PHC) facilities across the state.
"The importance of attending ANC during pregnancy can never be overemphasized. It is one of the veritable ways of ensuring that women are properly looked after during pregnancy to ensure that delivery outcomes are better", he said.
Dr Tobin-West noted that knowing that available data shows that the state is lagging behind in the number of pregnant women accessing ANC, it behoves the State Primary Health Care Board to come up with ways of instituting ANC for pregnant women.
According to him, this can be done through the Local Government Areas (LGAs), Medical Officer of Health, and the Health Care Centres across the state.
He stated that women should be reoriented from communities in the LGAs and made to understand the benefits of attending ANC before delivery.
He also used the opportunity to explain that when pregnant women dutifully access ANC, it is easier to carry out Early Infant Diagnosis (EID) on HIV/AIDS, and tracking of such women and their infants.
Tobin-West continued that women that are tracked should be enrolled into treatment, and be given treatment such that "even when the women are getting lost, you can call the treatment supporter.
"One of the two-key functions of the treatment supporter is to ensure that the women take part in treatment and in facility attendance for both counselling and adherence", he stated.
What to Look for in a Marijuana Smoking Device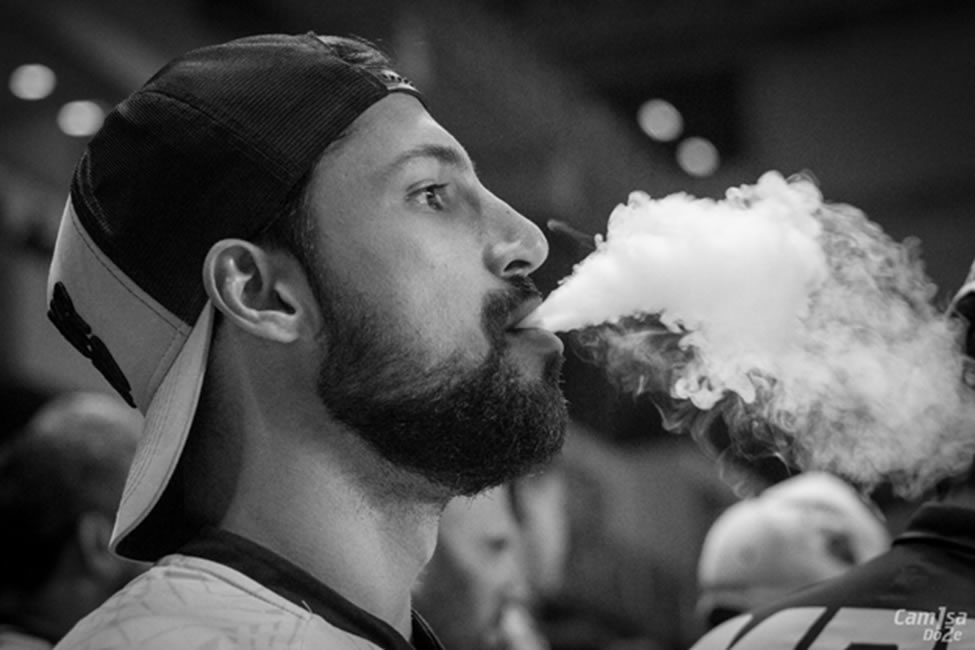 Though there are various ways to enjoy marijuana, smoking remains the most popular way to get high. This method also happens to have the most devices available.
When buying a smoking device, you must get a high-quality product. Not all apparatuses are made the same way and provide the same doses. Various studies prove that the device you use is equally important as the weed itself and can make the overall smoking experience better.
Buying a suitable smoking device is all about understanding your preferences and tailoring accessories accordingly.
The Main Types of Pipes
There are many ways for cannabis users to smoke marijuana. A hand pipe, also known as a dry pipe or bowl, is a convenient and easy method to smoke weed, especially for people who occasionally smoke. Featuring a small chamber, a hand pipe delivers harsher hits than other types of marijuana pipes.
On the other hand, a water pipe or a bong is ideal for experienced users. From small designs to large, water pipes, unlike hand pipes, contain specific chambers to hold water and deliver a smoother experience.
The one-hitter is a tiny and discrete pipe designed for a single inhalation or, as the name suggests, one hit. One-hitters are popular because they help users control the dosage of their marijuana intake.
And then, there are portable vape or vape pens that offer a smoke-free experience. Vape pens are a discreet way of getting your fix when on the go.
How To Choose A Good Dry Pipe
Whether you are looking to get high at home or while hanging out with friends, pipes make consuming cannabis much easier and quicker than packing blunts or rolling joints. As they are practical, every marijuana user must have at least one good dry pipe. With so many different pipes available at various price ranges, you should consider multiple factors to find a suitable dry pipe.
The first thing you should consider is size. The size directly translates to portability. For those who travel a lot, a pipe smaller in size might be ideal. In contrast, if you plan to use the dry pipe as a tabletop centerpiece, you might want something bigger.
Additionally, smoking pipes are made from different materials. While commonly made from glass, marijuana smoking pipes can also be made from wood, metal, or ceramic. Typically, glass pipes are the best option for marijuana smokers as you will be treated to smooth and flavorful smoke regardless of the strain.
You should also take into consideration your budget when looking to buy a marijuana dry pipe. Remember that a low price doesn't always translate to a low-quality product. You will still be able to land some great deals if you look around.
How To Choose A Good Water Pipe
To find a good water pipe, size is the first thing you should consider. If you are passing the bong with your friends, a larger bong might be a better option. On the other hand, if it is for more personal use, choose a smaller one.
Secondly, think about the material. Cannabis users often prefer glass as it provides the cleanest and the purest-tasting hits. However, it can easily break and is usually pricey. So, for a rowdier situation, an acrylic water pipe might be a better option.
How To Choose A Good One Hitter
If you are looking to buy a one-hitter, the pipe's material is the primary concern as one-hitters are all generally the same size. The material can affect flavor and durability, so you must choose wisely. The common materials used to make one-hitters are glass, acrylic, and metal.
One-hitters made from glass offer an unparalleled flavor, while those made from acrylic and metal can make the hit less flavorful.
Furthermore, one-hitters highlight various features like a removable bowl, self-ashing mechanism, design that allows for easier cleaning, and heat resistance.
How To Choose A Good Portable Vape
Unlike desktop vapes, portable vapes are easy to carry around and use discreetly. What's more, they tend to be less expensive and versatile, making them an ideal option for beginners. When looking for a portable vape pen, you should consider if they are made for vaping dry herb or wax.
The next thing you should consider is battery life. This factor is vital if you are on the go without access to a device charger. A few vaporizers come with external batteries, while others have long battery lives.
Furthermore, you should consider things like temperature control and the type of heating—conduction or convection. Also, see if the vape pen is easy to clean or not. Lastly, look at the price. As you will be holding onto your vaporizer for a while, it is a good idea to invest in a quality product from a certified seller like WeedSmart, a Canadian marijuana dispensary.
Explore the Arena of Marijuana Smoking Devices
With a wide array of marijuana smoking devices available on the market, it might be daunting to decide the one that's best for you. The right choice for you will depend on your needs and what you think might be the best for you. If you don't like a specific device's feel, you can always look for other options.
World Cancer Day: Three Get Referral For Pap, VIA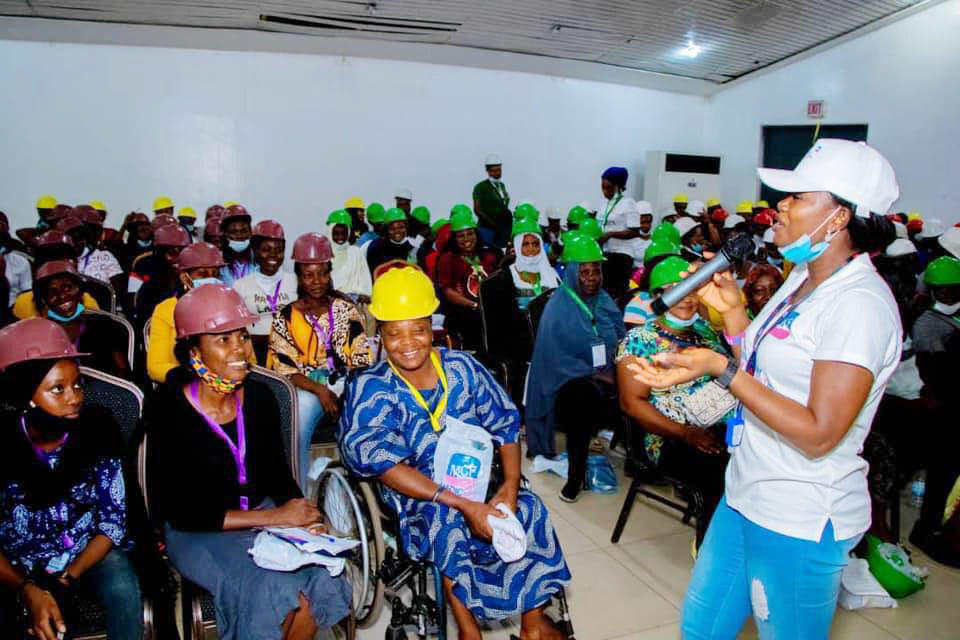 Following events marking this year's World Cancer Day (WCD) commemoration last Thursday, three women have been referred to various hospitals for further diagnosis to determine their cancer status.
Disclosing this in an exclusive interview, the State President of Medical Women's Association of Nigeria (MWAN), Rivers State, Dr Vetty Agala, said two of the women had abnormal Papanicolou (Pap) smear results and were referred to the Rivers State University Teaching Hospital (RSUTH) for further investigations.
The other person was positive for Visual Inspection with Acetic Acid (VIA) and was also referred to Orogbum Health Centre for treatment for precancerous lesions, also called Thermal Ablation (TA).
TA is one of the ways a lesion discovered during screening, but has not yet developed into a cervical cancer, can be treated to prevent it from progressing to a cancer.
It would be recalled that as part of events marking the 2021 WCD in Rivers State, the State Chapter of the  MWAN embarked on massive awareness  campaign on various electronic and social media platforms.
The Association had earlier flagged off screening for breast and cervical cancer at their "Every Woman's Centre" in Marine Base Estate, where routine screening is still ongoing, even after the WCD.
As at the time of filing this report, Dr Agala said, about 85 women had benefitted from VIA, 52 women  from Pap smear, and 86 had had clinical breast examinations.
Also, 280 students from two secondary schools had health education on cervical cancer, personal hygiene, HIV Self-testing, and Gender based violence.
She stated that "in line with the World Cancer Day 2021 theme: 'I am, I will', we encourage everyone to take action to reduce their risk of getting cancer by being screened and adopting healthy lifestyles".
By:  Sogbeba Dokubo