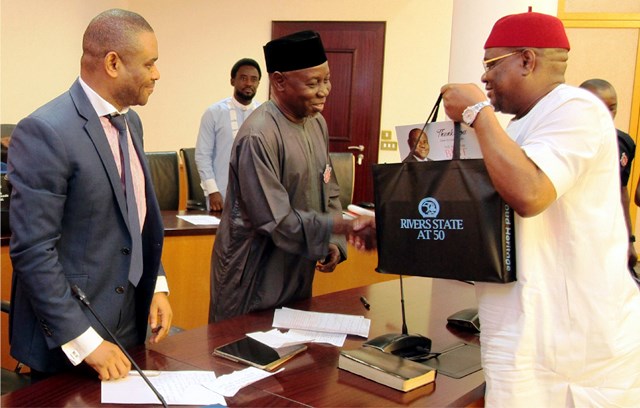 The National Emergency Management Agency (NEMA) has pledged to work with the Rivers State Government in order to achieve a more effective response in disaster management
 New Coordinator of NEMA, South-South Zone, Mr Ibarakumo Walson, stated this during a chat with newsmen shortly after assuming office in Port Harcourt, Rivers State capital.
 Walson said the agency would encourage the Rivers State government to set up a State Emergency Management Agency (SEMA) as well as a Local Emergency Management Committee (LEMC) aimed at improving disaster management.
 He noted that the absence of these units had affected disaster management in the state, saying the involvement and support of the state and local governments in tackling disaster would make the agency's job easier.
 "Over here (Rivers), we are going to push for the state government to set up SEMA and LEMC. The state and LGAs need to be involved in disaster management. We have to come together not only as NEMA but as stakeholders. NEMA cannot work in isolation. I am appealing to the media as well to collaborate with us to achieve our goals.
 "Our vision is to strengthen the business of emergency management in the zone. To make sure that everybody is involved not only in the issue of response, but prevention and preparedness as well," Walson whose designation is Assistant Director, Planning, Research and Forecasting said.
In his remark, the outgoing Coordinator of NEMA, South-South, Dr Ejike Udeinya, said the zone faced some challenges, but that with the support of stakeholders such as the Nigerian Red Cross Society the agency recorded many achievement in terms of disaster management.
 Udeinya said, "A lot has been achieved during my tenure. But most importantly, I need to mention the successful implementation of the massive evacuation of stranded Nigerians living in Libya through the Port Harcourt International Airport.
 It was a difficult operation, but with the cooperation of staff and stakeholders such as the Nigerian Red Cross, we were able to pull through," he said even as he thanked NEMA's Director General for giving him the opportunity to serve in the zone.
Chinedu Wosu