Buhari's Refusal To Sign Electoral Act, Ploy To Manipulate Polls -Wike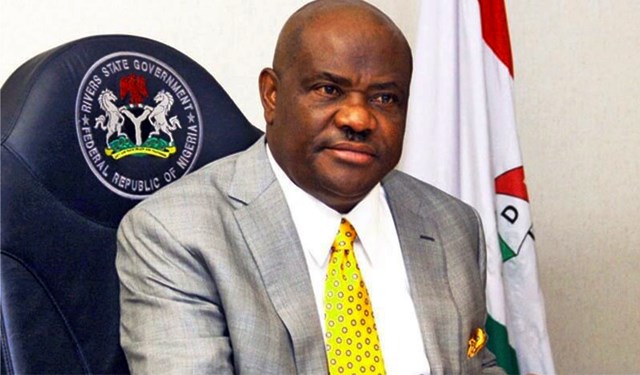 Rivers State Governor, Chief Nyesom Wike in a Special Appearance on Channels Television Sunrise Daily talks on the forthcoming elections, disqualification of Rivers APC to participate in the polls and sundry national issues.
Excerpts.
On the disqualification of APC candidates in Rivers State, Is it possible that when it gets to appeal, it will turn things around?
It cannot be turned around. The law that we practise today is that they did not have any lawful primaries.
What happened is that we felt that, look, you have to comply with the provisions of the law and of course if you look at Section 71 of the Electoral Act and then Section 66(b) and Section 221, Section 106(d) and Section 176 of 1999 constitution as amended, what we merely did was to look for interpretation, that look, for you to sponsor candidate for election, there must be a valid or lawful primaries. And so, if a court has said that APC did not conduct a lawful or valid primaries and should not participate in the general election, so, we are not talking about any case of APC candidate. No, we are talking about the compliance with the provisions of the law.
So, your case wasn't the APC. Why did you go to court?
We are not talking about candidate of APC, we are talking about what the law says. The law says, you must comply with certain provisions for you to participate in the general election. And the law says look, this party did not comply with the provisions of the law, and therefore, INEC if this party has not complied with the provisions of the law, can they still be recognized to participate in the 2019 general election? And this is what is provided in the Fourth Alteration of the 1999 constitution, No:21, Act 2017, which says that a political party can challenge INEC if INEC is not complying or carrying out what they are supposed to do. And that is why we came into.
But, if this was any other political party, will the PDP have gone to court?
If there is any other political party that has not complied with the provisions of the law and we know, of course, we will do this same thing. There is no special thing about it. We have complied, we have carried out our valid and lawful primaries, and so, we expect you as a political party to also comply. And if you don't comply, you cannot participate with us.
So, the APC is challenging the competence of the law here. How do you view that?
But, we went to court merely for interpretation. But, you ask yourself, what type of interpretation? As we are saying, an interpretation of section 87 of the Electoral Act, 2010 as amended, section 221 sub-section 65(2b), section 106(b) and section 176 of the 1999 constitution of the Federal Republic as amended, whether APC being a political party seeking to nominate or sponsor candidates for the 2019 general elections into this offices, they are entitled to nominate or sponsor, without having a valid or lawful primaries for its aspirants. The court should Interpret this sections of the law of the Electoral Act and the constitution. Two, in view of the electoral act and the constitution, can INEC still allow APC to participate in view of the fact that they have not complied with the provisions of the electoral act and the constitution of not having a valid and lawful primaries. Thirdly, in view of the judgement of the State High Court that nullified the primaries of APC, which means there were no primaries abinitio. Having nullified the primaries, can they still be allowed to feature in the 2019 election. Now, what is your own contention? Their contention is that, look, these are internal affairs of the party, that PDP has no business. But, we said no. It has gone beyond internal affairs of the party. We are not interested on who become your candidate, we are talking about you complying with the provisions of the law. At least, do comply with the provisions of the law and if you are not allow to participate. We are not saying that this should be your candidate. That is not our business. And in doing that, we came under, if you look our judgement of the Supreme Court. Look at page 16 of the judgement of the court. And it is important for people to understand not just necessarily when you hear story, you say, oooh, PDP took APC to court.
Remember, on the 10th of October, 2018, the State High Court nullified the primaries of Now, also remember that there purported candidate, Tonye Cole sort means to apply to appeal that judgement as an interested party, because as at that time, he was not a party in the matter. Also, remember that there so called party Chairman who is a wanted person by the court who is suppose to be facing multiple murder trial so applied for leave to appeal that judgement, and in doing that, on the 23 of December, 2018. But if you look at the Fourth Alteration, No:21 Act of 2017, it allows that; once it is a pre-election, you must apply or you must appeal within 14 days the judgement is given. And the judgement was giving on the 10th of October and the so called candidate for the APC and their chairmanship candidate in quote applied after 23 days in which case, they applied out of time. Now, when they go to Court of Appeal, the man of the other side of the APC, filed a motion to say look, if the appeal filed, is incompetent. Why, because the judgement that was given was a content judgement and therefore they did not seek leave of court before the appeal and two that even those who are seeking to join to appeal, they have done that after the time, and therefore their appeals are defective.And the Court of Appeal presided over by Justice A, Abubakar said yes, it was out of time and that appeal was struck out. And the main appeal patterning the judgement of the 10th of October was dismissed on the ground that they didn't seek leave since it was a consent judgement. Therefore, the judgement of the 10th of October giving by by the State High Court is still valid. They have appealed to Court of Appeal and lost. Now, what do we do as a party, we say look, if there were no primaries as heard by the court, can INEC still allow these people to still participate in the general election? It cannot allow them.
And part of the argument also is that at this point, the contest for your party to have come in at this stage has a missing link because they haven't participated in an election with the person contesting against me.
No. That is not correct. First of all, every person who has that view does not know what the law said. Now, you have gone to court, court has given judgement. Whichever way you look at it, rightly or wrongly. What you have to say is that this was the facts of the case, or this judgement was that, these were not the issue, the judgement was judge beyond this and that, I don't see it like that. And they went to appeal that judgement and they lost. Right now, look at what we are talking about. The law about us, we say no, we say section 285(14) of the 1999 constitution, fourth alteration No.21 Act 2017, says as follows; for the purpose of the section, pre-election matters means, any suit by; (1) an aspirant who complain that any of the provisions of the electoral act or any act of the National Assembly regulating the conduct of primary of political parties and provisions regarding to political parties for conducting party primaries have not been complied with by the political party in respect of the selection or nomination of primaries of elections; (2) an aspirant challenging the actions, decisions activities. Look at were we come in, (3) a political party challenging the actions, decisions or activities of the Independent National Electoral Commission, INEC, disqualifying it's candidate from participating in an election or a complain that the provisions of the electoral act or any other applicable law has not been complied with by the nomination of candidate of political party for an election time table, for election, registration of voters and other activities. So, we are a political party, and we are saying that, look APC has not complied with the provisions of the electoral act by holding valid and lawful primaries, and haven't comply with that, you cannot with this qualify to participate in the 2019 election as far as this offices are concern.
But they have an option?
No, the point am saying is that, so when you say that PDP is an interloper. No, the court gives us that opportunity. As political party, we can say that INEC, this particular party in sponsoring it's candidate did not comply with the provisions of the electoral act and the provisions of the constitution now.
Was there any intention that they were going to field candidates when the court has ruled otherwise that warranted your going to court?
First of all, we are members of the public. I know the court nullified their primaries and I want them not to participate in that election, which means that you cannot be part of what we are doing because you have failed to comply with what the law said that would enable you to sponsor candidates. So, it is not for him to say why should I not wait until after the election.
Your Excellency, there is concern that it's as if the PDP sat back and was looking for avenues to underscore the activities of the APC considering they are afraid of war.
With all due respect, is there any election in the state that you will say APC has defeated PDP. Mention one.
What about the APC senators?
You want us to say what happened. You know and that is the more reason we accuse INEC and the security agencies. Take for example, INEC declared PDP candidate as the winner of the election and INEC certified result sheet. Then the APC went to tribunal. Police tendered original sheet of INEC. How did the police have the original result sheet. Police has original sheet, INEC also have.
But the matter got to court?
The point I am making. INEC has not even ask themselves question. We have the original sheet, how didÁ the police also have the original. There cannot be two originals. Which means, they compromised by printing two originals by giving one to police.
Was this one proven?
Well, we don't criticize the judiciary. Once judgement is given, we abide by it. But what we are saying, it has never happened. That where a police report will be accepted above that of INEC and we don't want that mistake to continue to happen. You can't sit down and continue to complain.
It is not APC that seems to suggest to everybody that what you will do. But you have raised issues concerning security of the state especially leading up to the elections. And now that from every submission, the APC seems partly out of the game. That gives you free room to continue and there will be peace before, during and after the election.
Answer: No. In fact, let me tell you. All of us we know what APC had planned and it is in the public domain that APC does not want election in Rivers State. They will cause crisis so that the election will not take place the day other elections were supposed to take place in other states so that they will be able to bring in security to overcome the state and manipulate as they did in Osun State.
But, how do you justify that?
But it happened when we had a bye election. We all saw what happened. Just a bye election of state constituency. 122 units within the city and not even in rural area. The police aided the process. The electoral Commissioner from Akwa Ibom State who was one of those who came to supervise the election said he could not believe how APC aided by security carted away electoral materials. Unknown to them, he saw everything. I called the Commissioner of Police then, fortunately he is gone, Zaki Ahmed, I said I can't believe this.
But isn't this an attempt to get the APC out of the election, so that you can have fill.
No, it's an attempt to put things right so that you must comply with the provisions of the law. It has come to the point that people will not keep quiet . Now, let me tell you, Buruji went to court against PDP, Buruji got judgement against PDP at the Federal High Court. INEC wrote to PDP that they are going to comply and uphold the judgement by the Federal High Court even though that Adetutu and his team had gone to the Court of Appeal. That is To tell you that INEC has various interpretations. Now, because it is PDP, INEC wrote they would comply the judgement of court.
Now, when its primaries of APC, the lawyers of the other faction write to INEC that you cannot recognize the candidates because the court has nullified the primaries, abinito, there are no candidates, so you cannot. You know what INEC did; INEC wrote to APC notifying them for their information of such a judgement, not telling them that they will comply. But for PDP, INEC wrote to PDP that they are going to comply with the judgement; that they are going to make sure that the judgement is implemented. But, when it was on APC, INEC wrote to APC notifying them that look there is such a judgement.
So, this is about the mode of operation of INEC?
That is why people don't have confidence in them. If you look at the letter they wrote to APC on 22nd of November, 2018, they merely say that we are in receipt of this judgement from a man called Henry Bello informing us that this is the judgement of court and you must comply and therefore, they are now sending it to them for their own knowledge.
But His Excellency, what about Zamfara, INEC immediately told APC
No, it's a different thing. It's like you don't also understand. Whose interest? Who are those who are saying that APC do not have candidates in Zamfara State? What they were saying is that there were no primaries in Zamfara State.
Even though they have gone to court to challenge it.
Look at the interpretation, when there are judgments against PDP, immediate enforcement and complied, when there are judgments against APC, we are studying the judgements. I am giving you an instance, a practical one. It happened at Ogun State. We expected INEC as an unbiased umpire, having done the same thing with PDP in the case of Ogun State, that the same thing has happened to APC, we are going to comply with the judgement. They did not do that, what they did was notifying them about the judgement, so you can now see.
Is it about the Senatorial election?
Yes, whether you like it or not, how come you have two original result sheets? How come that you as the person conducting the election, you have the original result sheet, all other people are supposed to have duplicates, the accredited copies, the green copy and the rest of them. Police will have copy of all that, the agents will have copies of all that. Now, INEC certified their original copy and under, what happened, police went and certified their own original. The question I am asking is that INEC, what's going on? How come, was it that you printed two originals, is it supposed to be so?
How do you know the court done that?
Is you that say. Look, yes, we have gotten your complaint. We are worried about it, we can assure you that, that will not happen again. We want you to reassure the people, instead of you to keep quiet. How did they get the same serial number of the original of INEC and the same of the police. It means that they have gotten two originals and we must have to work at it. Look, let me tell you and that is what we are saying, if somebody lets you that this election is going to be free and fair, please, no, no, INEC cannot deceive me.
We are saying the court judgement in Rivers State now about APC, but you know some members are not going to participate, at this stage is going to be difficult for the APC to get to the court of Appeal and Supreme Court and sort itself and get a candidate.
No, no. it's not correct. They have already got to the Court of Appeal and lost, they have appealed to the Supreme Court. What the court did was to give the intricacy of the judgement of the High Court. That was all.
But the party is still going to appeal?
It's the same thing. What we are saying is that look, based on the judgement that nullified the primaries which means, there was no valid primaries or lawful primaries as it were and therefore, if there is no valid or lawful primaries, you cannot participate in the general election.
Then for those who feel that if you say that you have participated in several elections with the APC and won them, why then do you go to court and want them out of this election.
No, it's not me wanting them not to participate , it's you not complying with the law. If you've gone to participate in an election, the law says, for you to participate in it, you must do this, and I have complied and for you to participate, you must do this, you must do that, did I say don't comply. Why do people say it is me that has caused their problem?
What happens to their supporters?
There must be other options. Support any other parties. We have no quarrel about that. What we are saying is that look, for you, you refused to comply with the law . If we will comply, you must comply.
But, we know how politics is in Rivers State, what if at the end of the day, you have a lot of protestations and perhaps because of some sort of stalemate elections don't hold as scheduled, would that not affect you?
Do you know part of the ground plan is to make sure election did not hold at the same time with other states. That is the background design with the collaboration with of security agencies.
Who is making the back ground plan?
The APC and the government. You all know. With all due respect, the new Commissioner of Police came to pay me a courtesy call and he said he will be professional. And I said, please, please I am tired of this professionalism. All I want you to do for us is, fight crime, fight cultism, fight kidnapping, but don't tell me you will not come here and side APC. Don't tell me that story. I don't require that, I am not going to sleep for you to tell me that you're going to be neutral. How?
Did he tell you that he is going to be neutral?
He said so, but even at that, I will tell him, you don't make me to go and sleep to tell me you are going to be neutral.
We believe that there are going to be security challenges in the state, but that challenges is now politician?
No, no, no. Right from day one, that is what they have attributed the security threat to. Look, let me tell you something, I know you are aware people invaded the court, the Chief Justice of Nigeria, CJN said that matter must be investigated. You are aware. Has police investigated that matter uptil today? Because they know that people invaded the court, the temple of justice. Uptil today, the police has not investigated that. I was watching the News , the President was standing when they were giving flags to their so called candidates. The so called APC Chairman whom the court had declared wanted for multiple murder trial was standing where the President of the country was standing. A person declared wanted by the court for multiple murder trial. The police gave him security movement, the police has been ordered to arrest the man for the murder trial, yet the man is moving with security. What is that telling you? Are you tell me to sit down? Take for example, I am a sitting governor for Christ sake, no Chief of Army staff can say I have ever one day since I became a governor requested for a soldier . I don't need it. But you see those politicians, you are sitting here, you see them with troops of soldiers moving about. And I said what is going on in this country. We have reduced ourselves to the point that ordinary politicians, you see platoon of soldiers moving with them.
When they were in opposition, didn't your party use them?
It's not correct. I challenge you. You know it is not easy. Assuming it was so, though not correct. If it was so, and you say you want to make it change, do you think you must continue with that pattern? If you are saying that you are giving a change, these things were not done right till now and then instead of you to change that, you are continuing with that, so, where is the change?
You are saying that the process is not going to work out, that the elections are going to be compromised. Why do you say that the election is going to be compromised?
Now, let me tell you something. You remember the 6th division created. The headquarters of the 6th division is here in Port Harcourt. Then I hear they have a new GOC. Rivers State government played a major role to commence that 6th division. Rivers State government played a major role in terms of providing accommodation and the rest of them. Do you know that as I sit here, the so called GOC who is sitting in my own state, where we have provided them virtually everything for them for the 6th division to take off, he has gone to visit my colleague in Akwa-Ibom State, he has gone to visit Delta State. Do you know that the GOC has never deemed it necessary to pay a courtesy call on the Governor of the state where the headquarters of the division is?
Isn't it that professional?
Is that professional? That courtesy demands that you cannot pay a courtesy visit on the seat of government. . If they are posting, they say he must report to the Ministry of Transportation first, if it come to CP, you must report there first. When the last Commissioner of Police, Zaki Ahmed was going, I said, I told you, they are going to use you and dump you at the appropriate time. They sent one Cross River boy here, a Brigadier General who came and carried out the functions he was instructed by the army headquarters on our Neighborhood security. What happened, Neighborhood security was a creation of law. We were not the first state that started this community policing. We took it from Lagos State. Police and DSS are not members of the board. Here, we included them members of the board. In order to go far those that we employed were to be trained by the security agency. And so, during this period, they got approval to go to NYSC camp, government camp, federal government camp for training. They wrote to Nigerian Army to send instructors and they acknowledged, they wrote to police, they wrote to the DSS, then people were all there. What happened, they sent the soldiers to chase everybody away that we are training militia. You train militia in government camp? You train militia by writing to the army to send instructors, you train militia by writing the DSS and police. No, the Brigadier General, he was very happy and when he invaded the camp. After completing the assignment, he has been sent to Kontagora. He is from Cross River State. When he was leaving, he wanted to see me I said no, I don't see agents of satan. Now look what happened in Edo State, the army were there, look at what happened in Kogi State. Come to Rivers State, which was a creation of law, then you came to say we are creating militia. The point we are saying, they cannot deceive me. So you are sitting here and you see a GOC who believes that he has a specific assignment.
Why do you come to that conclusion?
Is not that I got to a conclusion. It's very clear. First of all he ensured that by making sure that Neighborhood Watch does not exist, that is the politics. Two, he came to a state where you have the headquarters and you don't know that courtesy demands you must pay respect to the authority that I am the new GOC, I am here now. And you want to tell me that nothing is going on.
Is it possible for Rivers State to have a peaceful elections.
I have always say that INEC and Security are the cause of violence Rivers State. People say politicians are the ones causing trouble, which is not true. If I come to you for example to do what is unlawful, must you do it? I go to INEC and say INEC come and do this for me, are you under any obligation to do it?
Assuming they do?
We Rivers people are always very peaceful, law abiding. The only time we have crisis is when we see the electoral umpire being biased and and the security operatives trying to manipulate the freedom of a political party which we will continue to resist.
Is it a political party or individual politicians within a party?
APC are in power right, the security apparatus is working for them. For Instance, they called the IG and say there is no way as a government at the center, we cannot control one of the states in the south south . Therefore we are looking at Akwa-Ibom and Rivers State, make sure you work out the modalities. As a good IG, you will say sir, I have no role to play but my role is to make sure we protect people to vote. As a Governor some many people have come to me, why don't you go have a deal with the Federal Government so that you will have your way smoothly . But why would I do? Must I be a Governor forever?
Does the peace accord mean anything to your party?
That is a ceremony . I don't like those ceremonies. All those things are mere public display.
You don't dance to it?
As an individual no. This Peace Accord doesn't work. Truly if you want us to have non violent elections, those to sign the peace accord are INEC and security agencies because they are the ones that create the environment for violence. If INEC doesn't support APC and do their job for example, would there be crisis?
You believe that there is no sincerity of purpose from government to ensure that….
Infact I was shocked and surprised that the President refused to sign the electoral act into law. I remember vividly in my matter when we went to court, the Supreme Court acknowledged that the card reader is an innovation and it will help us to move to the next stage of our election process . But it is not backed up by law. Therefore, there is now need to amend the electoral act to bring this card reader that will in a way reduce the level of fraud . Now the legislature has come up with a law to authenticate the card reader, you refused to sign it. A process that you said helped you to win election.
He didn't say that he's opposed to the card reader
That the President has refused to sign the electoral act is purely to manipulate the 2019 election. All of us know. It is not about coming to television to tell me you will create a legacy of free and fair elections, when you have refused to sign what will enable us to have free and fair elections.
The President gave his reasons
With all due respect, it is not correct. The National Assembly corrected the electoral act after the presidency complained. The second time, you complained that the National Assembly mixed up issues and the interpretations will be difficult. What is your business? That is why there is always an amendment.
But the Card Reader is there?
It is not backed by law. What is there is manual. The law said it is manual. All these things Mahmoud is saying is neither there nor here. INEC guideline cannot take the place of the law.
Why did you terminate the contract and concessions of Subsidiaries for Sahara Energy ?
When will you do it that It will not be political? In 2015, we set up a commission of inquiry, they came up with a white paper report and indicted the former Governor. He went to court, lost at the High court and Court of Appeal. He refused to file his brief at that Supreme Court and we filed that the Appeal should be struck out for onward prosecution and he went and filed his brief. The Attorney General said we should begin to implement the White paper because there is no stay for us not to implement the White paper then the Attorney General died. Having buried him, we appointed a new Attorney General and he needs time to study it and having studied it he said we can go ahead and start implementing the white paper. So even if you do it after election, it will still be because the man contested against you.

Wike Is A Good Product -Nsirim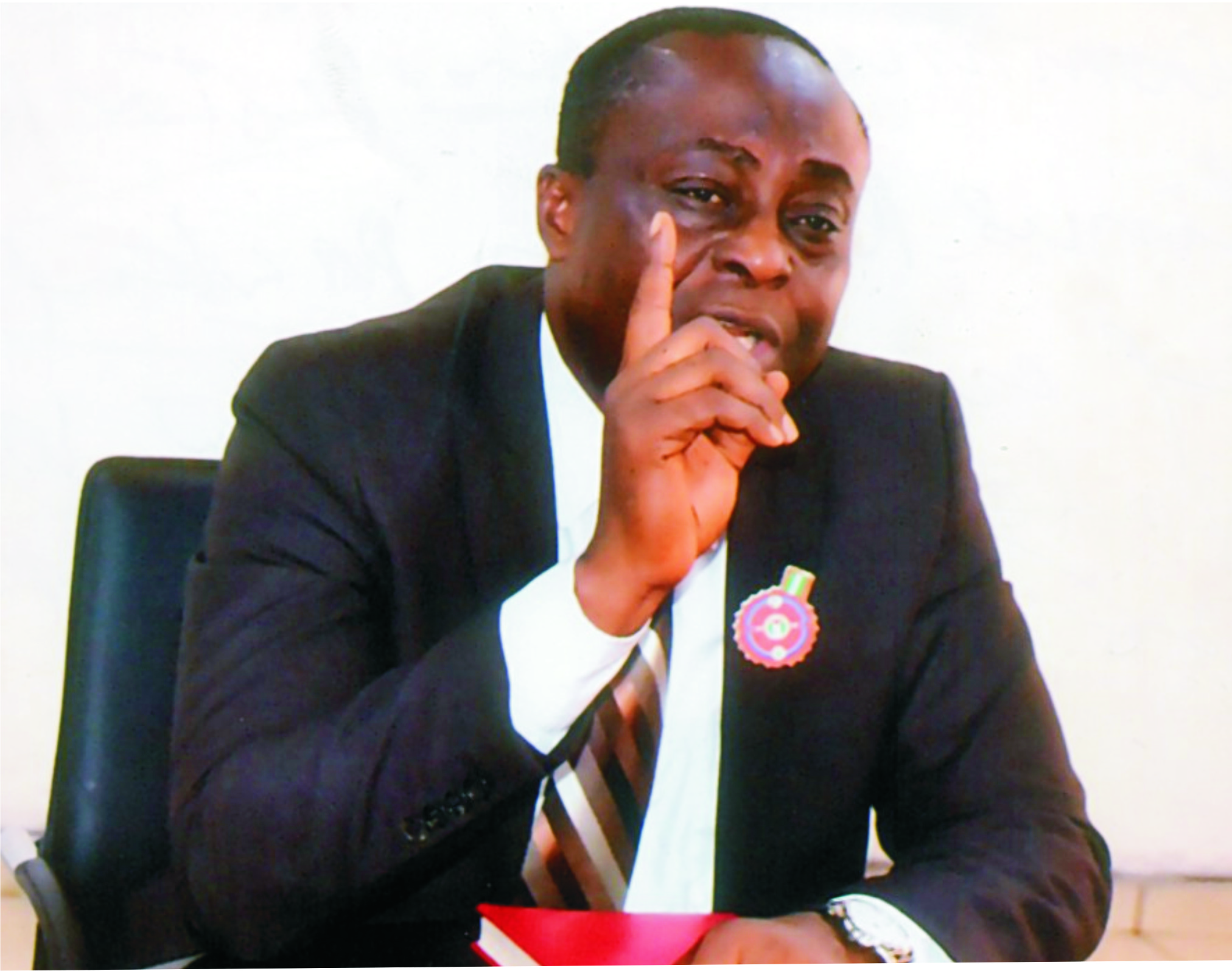 On Thursday, January 9, 2020, the Rivers State Commissioner for Information and Communications, Pastor Paulinus Nsirim, visited the Rivers State Newspaper Corporation (RSNC), publishers of The Tide, as part of his tour of State- owned media houses. After addressing management and staff of the corporation, he granted an interview to members of The Tide Editorial Board. Our reporter, DENNIS NAKU, covered the session. Excerpts.
What new thing do Rivers people expect from you with your experience in the media; now that you are the Commissioner for Information and Communications?
First, I want to thank God Almighty who knows everything and who allows things to happen at his own time. I also want to thank His Excellency, the Governor of Rivers State, who has found me worthy to hold this position at this point in history.
This promotion is for all the journalists in Rivers State. I said that advisably because it is like somebody coming to your house to say, look I want to clean your house. I don't want to bring a cleaner from outside. I know that somebody inside the house will do the cleaning better. So, for me, I'm going to be an effective bridge between the media and government. I am going to ensure that public communication in the state is given renewed vigour and attention. I am going to bring in new strategies for public communication which are going to be short, medium and long term. It is going to be a holistic strategic communication strategy that will be unfolding in the days to come. And those of you sitting around this table, one way or the other, will be part of that strategic plan that we are going to unfold. I said at the staff meeting that you cannot be doing something the same way all the time and expect a different result. So, we are going to build a strategic plan, also build a strategic partnership with major stakeholders who have something to do with the media in the propagation of government policies and programmes.
Over the years, we experienced that, despite what the media is trying to do, people still have the impression that Rivers State is insecure. Like the Port Harcourt International Trade Fair held recently by PHCCIMA; an official said the companies refused to come to Isaac Boro Park and that he had been trying to convince them. That's why the chamber used the Obi Wali International Conference Centre?
You see, that is the negative perception that has been sold out there, and that is why those of us in the media need to join hands with the government to change that negative narrative. And that is why we evolved 'Our State, Our Responsibility' campaign. The truth of the matter is that the de-marketing that is ongoing is a deliberate strategy by those who understand the potentials of our state to deny us our God-given rights. They know that if Rivers State is de-marketed, there will be capital flight. Businesses will move away from here and so we don't become that industrial hub that it is supposed to be. So, the insecurity that Rivers State people talk about in Rivers State is not different from what happens in Lagos, it is not different from what happens in Kaduna, it is not different from what happens in Kano, Abuja and the major city centres of this country. But those who understand the political economy of news have latched on these to ensure that they spread deliberate falsehood all the time about our state. You and I live and do business here. There are people who call you from outside the State and they will be wondering 'how are you people managing in Port Harcourt?' It is not true? They ask those questions and it's like you know there are bullets that are flying all over. That is why all of us need to join hands to change that negative narrative. That there is a political economy to it that people are pursuing and they have involved some sections of the media to do that to the state. Which is why we all need to stand up to correct that negative perception.
Amnesty International issued a statement few hours ago specifically on Rivers State and said that there is rising cult related killings in the State. Having issued that statement, we all know that more than120 countries across the world would get copies of that statement and would publicise it across the world.
(Cuts in) That is the negative narrative you are talking about. And that also influences investors' confidence in the state that they would say why do we need to come here because there is this narrative written across the world about the state?
That statement issued today (Thursday, January 9, 2020) says that 106 persons have been killed in Rivers State in the past 12months. And they listed specific incidents that resulted to those killings and also specifically mentioned the anti-cultism law passed by the Rivers State House of Assembly which was signed into law by the Governor in March last year. My question is, as a government, what is your response to those claims in the statement issued by Amnesty International?
Well, you should know that I can't respond to that because I am not the State Commissioner of Police. I can't respond to the statistics of Amnesty International. I am not the Commissioner of Police. I am not the Director, SSS. I can't respond to that because I don't have the facts.
I agree, but my problem here is that if the government does not say, for instance, the State is peaceful and everybody?…..
(Cuts in). You and I know, like I said earlier, that there is a deliberate ploy to de-market Rivers State. Two months ago, Stockgap Nigeria Limited opened its base at Rumuolumeni. Stockgap is a multi-million naira investment. They are producing domestic gas for the domestic market now. If you go to Rumuji, there is Greenfield Gas Company, a multi-million dollar investment. If you go to Trans-Amadi, Next Supermarket, the biggest in West Africa, is located here. Turkish Airline is flying Port Harcourt, Ethiopian Airline is flying Port Harcourt. Rivers State still remains the headquarters of the hydro-carbon industry. Oil and gas businesses are going on uninterrupted in this state and, till tomorrow, there are influx of people into Port Harcourt coming to look for what kind of business they would do. So, I won't respond to Amnesty International until the relevant government agency responds to them. But the truth of the matter is that this place is safe for business. You just talked of the International Trade Fair that held here recently. There was Boli Street Festival that held here recently, Port Harcourt was locked down. You don't hold such events in an unsafe environment.
'Our State, Our Responsibility' advocacy is your brainchild. How would you assess that campaign? Would you say the campaign achieved its motive?
I leave you to be the judge. But one thing I can say is that it has resonated so much with major stakeholder groups in this state. And if you look at the kind of narrative that was going on here before that campaign and what is happening now, you will see a kind of shift. People now understand that we have a shared prosperity to protect here and that whatever is happening, the people that are bringing those negative narratives are really designed to de-market the state. There is no stakeholder group that we have gone to that did not acknowledge the fact that there is a deliberate ploy by people to de-market Rivers State. And so, all and sundry are willing to join hands with His Excellency who has brought in a new vision development agenda to make Rivers State the destination of choice. You can see now that Rivers State has been turned to a construction site. So many things are happening, when a lot of governors can't pay salaries, we have a governor who is embarking on three flyovers at the same time at the cost of N21billion and, of course, 70 per cent of that amount has been paid to the contractor. Not just any contractor, but Julius Berger. So we are into a new dawn and many of the stakeholders agree that His Excellency is the man for the moment and they are ready to support him.
It is said that a good product sells itself and we have in the Governor a person that is a wonderful product. As Commissioner for Information and Communications, how is this fact about the Governor going to change and influence your work ?
Well, you have almost answered the question. A good product does not need advertisement, and one thing I can confidently say about His Excellency is that he has a character. You know, on assumption of office four and half years ago, he told Rivers people clearly that he won't make promises that he won't fulfill. He won't award contracts that would be abandoned. That for every contract he would award, he would make sure that the contract is completed. Again, with the numerous local and international awards that he has been getting, one is confident to say Wike is a good product.
In the recent past, Rivers State used to be a base of media activities. Then, The Tide was one of the few state-owned newspaper houses, still in existence in the country, while RSTV used to dominate the airwaves. So, I want to ask your vision or the plan to return these media houses to their leadership positions.
Yes, the message is simple. It is time for innovation and creativity. It is time to think outside the box. It is time for people to roll up their sleeves. We have the potentials. What has happened is that there has to be attitudinal change. I told you the story of a man that was given shoes to go and sell in a place where people don't wear shoes and he came back and said that there is no market. Another man went to the place, sold out the shoes and asked for more. The difference between these two marketers is mindset. So, what we want to do, first of all, and I want everybody to note this; what we want to do first of all is to make everybody to wake up from slumber. Change this mentality of government work and understand that you have the potential to make a mark. When we have gotten every staff of these media houses get the right reorientation, then every other thing will follow.
Right now, we need that mental shift, we need it. And, of course, when people talk of those days, I like people to realize that, in the past, it used to be just Radio Rivers in the whole of the East. Now, in Port Harcourt, how many radio stations do you have? There is competition. In the past, Rivers State Television was alone here. Now you have other television stations competing. Like I was addressing the staff I was talking about strategy. If you want to survive in this market, you must evolve the right strategies. If you don't evolve the right strategies, your business will suffer.
I am just wondering. We have known you. You have been with us as a colleague. Today, you are a Commissioner. What kind of person are we going to see different from the one we used to know, now that you are a politician?
I am not a politician. Of course, you know I am a core professional. And for those who have worked closely with me, I am a man of principles, I strive for excellence, I am very forthright. I don't think those values are going to leave me. I cherish them so dearly. At RSTV, the other day, during a live interview programme, somebody was asking me, you are a pastor, you are now going to be government's spokesman. He didn't come out clearly, I said you want to ask me won't there be conflict? And I said no there will be no conflict. In church, I am a purveyor of the good news. As Commissioner for Information, I will also be a purveyor of the good news about what is going on in Rivers State. So, there will be no conflict, so, don't be afraid, I am still going to be Paulinus Nsirim.
At your inauguration, the Governor clearly told Commissioners 'don't get involved in political meetings. That is already generating discourse within the political circles. What is your perspective to that particular instruction?
Well, you see, as a leader, he has a vision. And if the man who has the vision is saying this is how I want to run my administration, I don't think that anybody should query him because he has something he wants to achieve.
After the election, His Excellency extended an olive branch to the opposition in the State. And it is suspected that this de-marketing of the state is mainly done by the opposition. So far, we don't seem to be hearing from the opposition any longer. Is it that the olive branch worked and they have all agreed to work with the Governor?
It is for you in the media to say. But, you see, Rivers people need to thank God for His Excellency. He has demonstrated statesmanship and sportsmanship by extending that olive branch to those in the opposition. And from that perspective, you can say that the traditional thing is for the politician to say I have won election, then every other person doesn't count. But as a statesman, he has repeatedly said elections are over, it is time for governance. I am the Governor of Rivers people, not the governor of a political party. And so, the policies and programmes that he is going to drive in the next three and half years will be for the benefit of Rivers people and we are seeing that already happening. We can just say to ourselves that this is the man for the moment.
What would you want us to see as your main policy thrust as Commissioner for Information?
My main policy thrust ? To drive public communication in a manner that will engender peace and development in Rivers State.
On a daily basis, Rivers people and residents of the state need assurances with respect to the three flyovers being constructed. The Governor when he initiated these projects said the completion date will be within 16 months. Is this time frame still sacrosanct?
The architect of the vision says 16 months and he has marched words with action. A project that is N21billion, 70 per cent already paid. That shows you that he means business and he is not somebody that does double speaking. He is a very forthright politician. That is why what he says he would do that is what he does. He doesn't make promises he doesn't keep. I like making this point; Governor Nyesom Wike did not jump into governance. He was prepared for the office of Governor. So, having served as two-time local government chairman, served as Chief of Staff, served as a Minister of the Federal Republic of Nigeria, he was prepared for governance. That is why before he took the oath of office, he had rolled out the NEW Rivers Vision blueprint which encompasses open governance, accountability, education, infrastructure development, agriculture, human capital development, empowerment and others. So, he has a blueprint that he is working with. And that blueprint, I can assure you, is a development tool. And as a development tool, every inch of that blueprint is going to be implemented to the letter.
For some time now, something has been bothering my mind on the relationship between Rivers State and the Federal Government. We, here in The Tide have written two editorials on this situation. It is public knowledge that Rivers State has not gained significant projects from the Federal Government since the President Muhammadu Buhari administration came on board in 2015. I remember last year, the Governor (Wike) cried out over this matter. Till date, the disposition of the Federal Government towards Rivers State has not changed. As I speak, we have some federal roads that are terribly bad like the Ogoni axis of the East-West Road, the Port Harcourt-Aba Road, to mention but a few. As a media manager of the state, what do you think informed this and what is the state government doing to change the federal government disposition towards Rivers State?
I will answer you straight away. You need to ask Buhari and the Federal Government.
I ask this question because this is a state that contributes significantly to the GDP of the country.
Ask Buhari and the Federal Government. It is something to ponder about.
You have been a practising journalist and one-time Chairman of the Nigeria Union of Journalists in Rivers State. Over time, journalists have been crying for Governors to appoint one of their own as Commissioner for Information from within their ranks. I want you to tell us how and what you will be remembered for after your tenure as Commissioner for Information?
No. I have been asked this question severally and I said a dancer does not see his back. So, what I will be remembered for will be for you to judge after I have left the seat as Commissioner. You will write the history. When he came, this is what he did. So, the remembering will be for the public to judge.
Specifically on policy; policy designed to push Rivers State, particularly its future to the next level. Today (Thursday, January 9, 2020), the Commissioner for Education held a meeting with principals of private and public schools. At the core of the meeting is the issue of JAMB and UTME for SS3 students of Rivers origin.
(Cuts in) No, not Rivers origin.
Specifically, the statement says all students of Rivers origin in their schools that are going to write JAMB and UTME this year. My real interest in this is that I want to know maybe government might want to be doing that for the future, targeting some key indices for development. As Information Commissioner, can you give us a little detail about government's policy towards preparing the students, particularly in secondary schools, for the future development of Rivers State?
That will be for the Commissioner for Education.
While I thank the Hon. Commissioner for granting us this time from his busy schedule. I want to end this session by asking: do you intend to continue with 'Our State, Our Responsibility' and at what pace? Do you want to increase the pace or slow down?
You know, right now, the status has changed. So, I won't comment on that because, right now, the status is higher. So, I won't comment on that until I discuss with my principal.

'I Support And Will Always Support One Nigeria'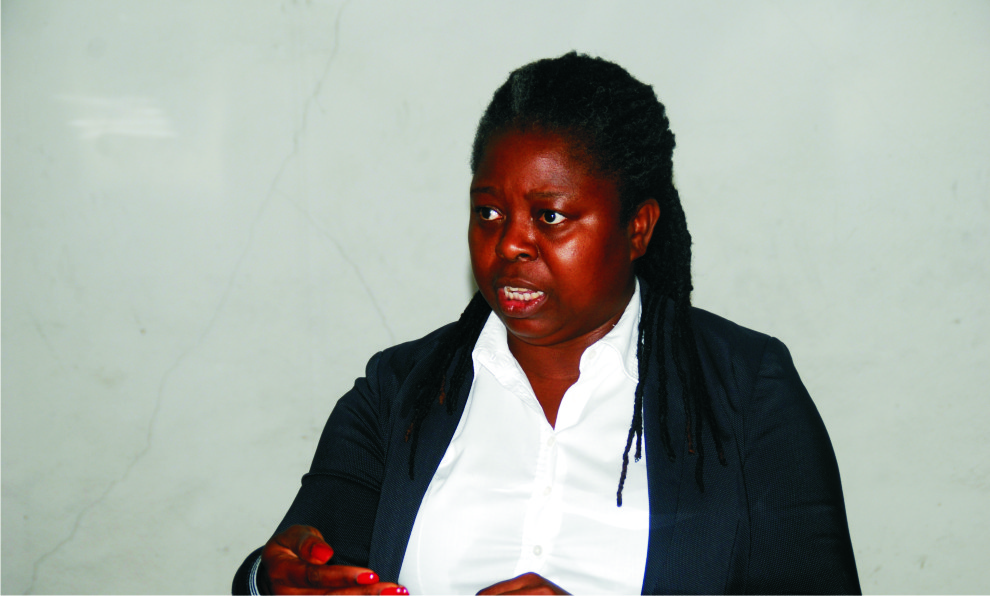 Dr Rosalyn Dressmand is a Sociologist, founder of African
Tide Union and President, Nigeria In Diaspora Organisation, NIDO, Germany. She is a well-bred and properly educated Nigerian. She proved that much when The Tide team of Arnold Alalibo, Deputy Features Editor, and Sylvia ThankGod-Amadi, Woman Editor, interviewed her where she spoke on a wide range of issues. Excerpts:
What's the make-up of the NIDO Germany?
Nigerians in Diaspora Organization is a body of Nigerian citizens living abroad. It was founded in the year 2000 by the then administration of General Olusegun Obasanjo (retd). The whole idea was to replicate the diaspora movement that is made across Asian countries. For example, diaspora built India, China, and many other countries. So, former President Obasanjo felt that Nigerians abroad should come back home and develop Nigeria. NIDO is not very complex. We have Nigerians in diaspora worldwide, which encompasses all the diaspora organisations round the world. We are in over 189 countries which means we are doing better than embassies around the world. We have Nigerians in diaspora in different continents. For example, NIDO Europe, Asia, America, etc. We in Germany fall into NIDO Europe. Then in Europe, we are NIDO Germany, Switzerland, Austria, UK, etc. So, I am representing NIDO Germany.
You have talked about the contributions the diaspora has made such as building India, China, etc. What has NIDO Germany done for Nigeria?
We have done a lot; it is like people seem not to pay attention to the things we do. Now, singularly, we do a lot of remittances that nobody cares to know about. As you know our children have no proper insurance policies, we have no pension plans that cut across the common man. For example, part of my parents was a civil servant. After she died, we did not get any remuneration. So diaspora becomes insurances for their families. Apart from that, we do singular projects; education projects, gender specific projects. We also work very hard to advise Nigeria on policies.
Tell us what the projects are; and in executing them, do you synergize with government, agencies or you undertake them single-handedly?
It depends on the project. There are projects we carry out single-handedly and there are ones we need to synergize with other organizations. There are also projects we need to collaborate with government. But our first assignment as diaspora organization is to drive back investment, that is what they call foreign direct investment to Nigeria. That is our first assignment and we are doing that, but we cannot quite be successful if  government doesn't collaborate with us. However, in 2013, we did a sensitization project for gender; "women in politics". That project did not need us to partner with government but with organizations. So we partnered with different organizations in order to get women sensitized and make politics attractive to them, and through our intervention that period, we had many women getting interested in politics. The NIDO Germany has also done projects with hospitals where we gave them equipment. We gathered the equipment in Germany based on the hospitals' demands. All the hospitals need to do is pay the cost of container shipment and collect their consignment. That is a notable humanitarian support. We have also done a project in Edo State where they forgot bunch of young people for some irrelevant political reasons. A bunch of us collected several humanitarian materials and delivered to them just to give them support. Right now, we are doing educational project. This educational project needs collaboration with government. How? We had in the past 6-3-3-4 education system. I am the first product of the 6-3-3-4 system. I can proudly tell you I can do almost everything we've done with hand. I can type, write shorthand. I learned them then. I can paint a house, comfortably put tiles on walls and floors, I can do virtually every skill you can think of. I can cook very well, make dress with sewing machine, but today it is not the case anymore. Today, nobody respects skills, nobody respects vocational learning and that part of it is dying off. So what we agreed in NIDO Germany as part of our policy is homeland development, and how do we go about this? We bring the needed education to Nigeria. We try to sensitize the ministry of education in every state so that they can properly log in so that we can have a proper 6-3-3-4 system back in the country and, of course, that is a humongous assignment. It takes a lot of our time and a lot of our money. First of all, convincing the German government to support us on that, secondly, convincing the state government to work in collaboration with us, is not an easy task. But in 2017, we had managed to log in with the government of Bayelsa State and we have set up a huge training centre there, where we are training in various skills young men and women of between 117 and 120 trainees in Yenagoa precisely. You may probably ask why Yenagoa? Yes, Yenagoa because they accepted us. I read in the book that they were looking for diaspora to come back home and support them in their restoration program. So we logged in there and we have been working with them. This project is a model project, it has not been done in any African country at all. And, of course, other states too that are willing to log in will be welcome to log in with us.
What exactly are these projects?
We are doing Smart Houses A-Z. Smart houses A-Z encompasses plumbing, mechanical, electrical, engineering, roofing, tiling, preparing of P.O.Ps, paints, painting, sewing and everything about skill. A smart house is a self-sufficient house that generates its own energy, water and recycles the  water and energy for re-use. It is environmental-friendly. You will not use a generator instead you will need to log in to use solar energy. That means you will need to produce enough solar energy that will run your house 24-hours and by so doing, you have already secured that house. The cost of security is very very expensive here in this country. We are doing a project called 'QUATIA'. The project quatia is supposed to qualify young people in solar energy. Our environment is very polluted; one day oil will come to an end and the question is where do we go from there? And we have what I tag structural violence in this country. So the best way to go to create some little structures for the common man is to dig more into the research and development of solar energy and its components and use it here in this country. So we have started that training. Our first trainees are set to kick off with practical course which comprises building their first grid of 100 kilowatts of energy which will not be a joke. Today, Engr Clause Brand is flying with the boeing 737 to Port Harcourt with a lot of hardwares we will be needing to kick off the practical training of building our own solar grid in Yenagoa.
Do you teach people how to construct the smart house or you build it having certain beneficiaries in mind?
No, no, no! We will teach them, empower them, let them know how to do it. The idea here is that they will form cooperative and then through the cooperative, they will be able to build the smart house because a smart house needs more than just a builder. It needs skills in masonry, carpentry, plumbing, electricity, water management and more. So, all these things come together to form a smart house. So they will  form  a cooperative to be able to build smart houses for people. Smart houses sound luxurious, of course, it is luxurious; it sounds expensive, on the contrary. They will be building houses that will be both environmental and commoners-friendly.
You became the President of this body in June this year. How would you rate the past executive, vis-à-vis fulfilling their mandate?
Yes, we have lived up to the mandate. I have been in the executive for sometime. I was the vice president of NIDO Germany two and half years ago. In 2016, I lost my president and I automatically became acting president. I sat in his position until I was elected the president. Yes, we have been fulfilling our mandate because every year we have a team we work with, we set milestones for ourselves of what we would want to achieve each year. We spell out how we intend to achieve development yearly. In the last two years, we have worked so much in building awareness; we have worked very hard in contributory, social assignments and this year, we have moved a step forward. We want to do direct home land development which involves, of course, addressing practical investors. We encourage them to come and invest in our country, and in our various states. We do not settle right now in Abuja or Lagos alone, we encourage members to go to the grassroots, for example, I am in Bayelsa State. This is the first time a project is going to a place somehow remote as Yenagoa, instead of Abuja or Lagos. So, we are fulfilled and are still working very hard to meet our target come the next two years.
We know how persons in diaspora have impacted on their countries politically many of whom have contributed to political developments in their nations. Some have even returned to be part of the political process. How has your own community in Germany contributed to political development here?
Thank you very much. You can see that for everthing I have described here, by and by there are political components in it. No, we do not sit there and wish that every thing be well  so  we can come back home occasionally and enjoy. No, we also actively contribute. When we talk about Nigerians in diaspora, it is a totality of a whole body. We meet on national, continental and international levels to discuss and decisions are reached and people are mandated to come along to write policy papers. Do not forget that we can only write policy papers, and suggest to the federal government. Again, it is one thing to write yet another thing to carry out the suggestion. Until now, we have managed in collaboration with all the diaspora bodies to gain the attention of the federal government. At the moment, we have a commission set up by the central government known as NIDCom headed by Hon. Abike Dabiri. She is doing quite great in that area. You know it is not only about enjoying the remittances sent by loved ones in diaspora, another thing is to protect the interest of these loved ones, so that they can bring the remittances more.  Abike is doing so well in this, so I can say that politically we are making impact.
The former Deputy Senate President, Ike Ekweremadu, was recently attacked by the IPOP group in Germany. What has been the reaction of NIDO Germany to the incident?
This is a hot topic. First of all, as the president of the Nigerians in diaspora Germany, I will do my best not to bring in ethnicity or any kind of discrimination here. As NIDO Germany, we have condemned what happened. But again, we must know that in every society, it doesn't matter if it is Nigerian or European society, there are some persons that are out of the way, you don't have control over them. On another point, without stepping on any person's toes I condemn this hundred per cent as I said earlier in a press statement. However, I think that the former Deputy Senate President must have also over-reacted because in every country, democracy is real; only in Nigeria I wonder how real is democracy. If your subjects are not satisfied about anything and they want to discuss it with you, I wonder why you should run away. I have seen politicians in Germany that got stoned with tomatoes, bananas and things like that but they did not run away. They rather brought peace and order. These people love you, they voted for you, may be they have a ptoblem that you should look at. Let me move away from the issue of IPOB. For me, I support, and will always support one Nigeria, after all, my father gave his life for Nigeria. If  I don't support one Nigeria that means I don't value the life of my father. But there is always bound to be a disagreement in any set-up. The best possible way to approach that is to calm your subjects down and listen to their problem and not to run away from them. I can remember during Obama's regime, when he was being interviewed somewhere, somebody picked up his shoe and stoned it at him. Did he run away? They sorted it out. So, without stepping on the toes of politicians in Nigeria, it will be nice to sort issues out when they start instead of making a huge national problem out of them.
But there is a difference between protest and assault.
Well, in the videos I have seen online there is nothing like assault.
What happened in Germany calls to mind a similar thing that occurred in Geneva when the Cameroonian President, Paul Biya, visited the country. There was a large protest against him. Don't you foresee a situation where this trend will smear Africa's image? Is there no better way to register our grievances against our leaders by the Diaspora?
I think we need to do more work in the area of acculturization. For example, some of the Nigerians in Germany are not even in the cultural system of Germany. They are neither here nor there. So, that kind of acculturization will support them so much. Another way that we could collectively solve this problem is by keeping promises. When politicians make promises during elections, they should at least keep half of them. The masses are suffering, we will not say we don't see that, we all know that. We have energy, yet we don't have electricity; we export our raw materials and buy same as finished products. We are a consumer country; we produce nothing. Over 49 percent of Nigerian youths are jobless. These problems are not pertinent to Nigeria alone, it is  pertinent to the whole of Africa. The migration wave towards Germany, I experienced it my self. I am sure nobody would like to live his home, if he is satisfied, to go out and die in the Sahara desert. The other day I saw a video of a young woman in deportation camp who said even if she was deported, she will still go back because she has no prospects here. Have you ever asked why are people carrying guns. Why are people so unsecured nowadays?. I talked about structural violence, I picked that word very carefully before I said it. When I traveled from Bayelsa to Port Harcourt, I counted 25 checkpoints; two redundant, 23 active. And you are practically assaulted every way on your travel. There is no human right in this country as well as some African countries. Look at Ghana, I remember the huge noise about Ghana must go out of Nigeria, I wonder if they will say Nigeria must go out of Ghana nowadays. This is because the development in Ghana is very striking. These are things, very little things, that blow up the minds of people that are not capable of handling things and then they see these politicians, they come around, instead of addressing what we have. If you invite some of them to come and discuss problems with you, they will not come. But invite them to come and celebrate with you, they will come. It is very disheartening.
Nigeria at the moment has global image crises. As members of the Nigerian community in Germany, how do you manage the image of this country over there?
On my own little shoulder, it is a very huge problem. When I became fully imbibed in the culture of Germany, my lord mayor suggested that I become a German. I said I would want to think about it. I gave thought to a lot of things. Of course, it is not a bad idea picking a German green card. On the other hand, if all Nigerians give up their Nigerian passport and become Germans who will be Nigerian? I changed my mind and I said no, I don't want to be a German. I am a Nigerian, it won't change anything. So, I told my lord mayor, I am sorry, I will not be a German, I am a Nigerian. But that does not free me from my responsibilities in Germany. It is only because I am patriotic and I want to remain a Nigerian. Not quite long, my son approached me and said mummy why are you a Nigerian and not a German? And I replied that it  is so because I want to be a Nigerian. Before I realized it, my son had completed every legality to become a Nigerian. My second son logged in and my daughter followed suit so we are all Nigerians. It is a difficult thing. Now I keep a Nigerian passport, the good thing is that I can move around. I can wake up in the morning, pick up my passport and go home for any reason at all. Another good thing is that the Nigerian Embassy in Germany works very closely with diaspora. You will not have problem any where that they will not come to your aid. I lost my passport and that is the only means of identification I have. I don't go around any where in this world without it. I am a very proud Nigerian. Charity, they say, begins at home. If you are not proud of yourself, you cannot attract people's respect and attention. As a Nigerian, I do my best to live a legal life. Apart from petty traffic offences like over-speeding, I think I am as clean as a baby's pooh. However, it will interest you to know that most of the people claimed to be Nigerians are not truly Nigerians.  In 2007, there was an article in New York Times; "Every second man with a  brief case is a Nigerian". Of course, it is not true, but it was a catchy article that actually got the attention it wanted.  The image of Nigeria is bad. In Germany, our ambassador has started a new project; a cultural project, where he is trying to show the people that we have different cultures. I  will call it an image booster for Nigeria. Apart from the traditional work we Nigerians are doing there to portray a good image of Nigeria, you hear only the bad things that happen to Nigerians or Nigerians are doing. It is very difficult to read about the numerous good things Nigerians are doing abroad. In Germany, if you ask two institutions who Rosalyn Dressman is, they will tell you and also tell you where to find me. But in this country, nobody knows me. Nobody cares to know what I do even though everything I do and live for is for homeland development. African Tide, our first mission, is to support Africans in Germany, and we are a very successful organization in Germany. Who knows about the African Tide here in Nigeria? Nobody. So, that is the point. People enjoy carrying bad news, so the best we can do is to keep pushing and replicating the good name of Nigeria. The other day I read about Nigeria making it very high academically in UK. Which local newspaper carried that? But as soon as there is a bad news, it will filter through all the local newspapers. I will suggest that we as Nigerians move a little away from negativity and put on the coat of positivity so that we don't see ourselves in such bad light.
Don't you think that it is the responsibility of those living over there to disseminate such positive information emanating from there?
It is a collective responsibility. We are doing that. It is the responsibility of the civil society as well as the government. So when will the government start calling us to discuss our problems as diasporas? Government is mostly interested in the remittances we do, but they are not interested in helping us continue to do that remittances. That is where I will call on the government to open their doors a bit wider to accommodate us diaspora.
In the course of responding to the last question, you talked about culture, as well as how your children became Nigerians one after the other. Have you been able to Nigerianize them properly?
Yes, in our upbringing most of our parents failed to teach us our language. You go to any home that claims they are super home, they don't speak language they only speak English which was a wrong step towards a right direction. First of all, I made that same mistake. My two sons speak a bit of Ogba language. Nigeria is a very diverse country; there is no Nigerian culture, it is difficult. Even though we are strong in our diversity, there is no Nigerian culture. There is only culture of where you come from, for instance, Ikwerre, Ogoni, Ijaw cultures, etc. As you drive through every 50 to 100 kilometers, you have new settlements, new understanding,  new language and culture, how do you imbibe all these? It becomes difficult. There government has to think of some policies that will culturally bring us all together. For example, the former Deputy Senate President was invited to a new yam festival. This is cultural move, a good move though in the right direction that ended not so tasteful. Through that kind of gathering, our children learn about our various cultures. It is a good move in the right direction. I will encourage this kind of move because this is exactly what I do with my family. Right now, my children can cook all manner of Nigerian food. It is lots of work; it takes us lots of discipline to do that.

'NIOB Has Been Vocal On Building, Construction'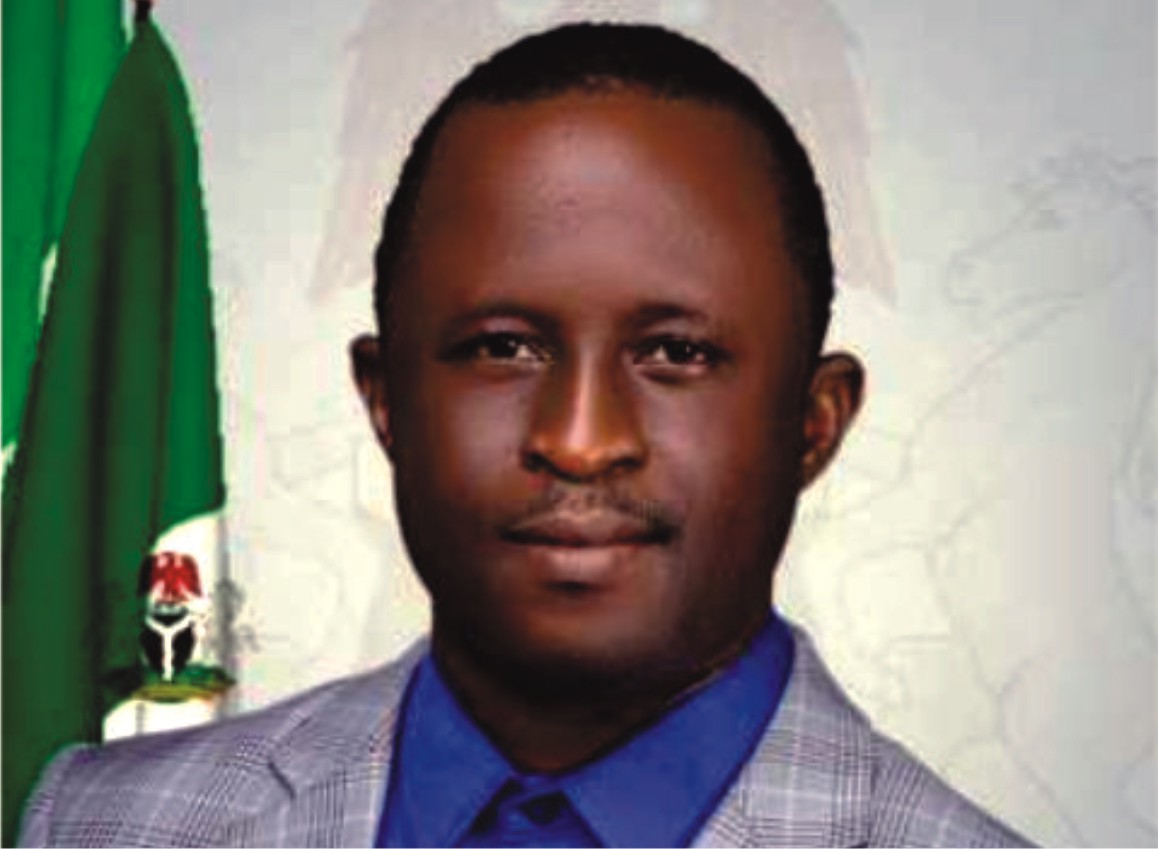 The Nigerian Institute of Building (NIOB) is the professional body for builders and those who are about to be engaged in the building profession.
The institute has its origin in a similar body called the "Builders which was formed in 1834 by a number of prominent Builder in London. The Builder' Society later became the Institute of Building in the United Kingdom which later became the Chartered Institute of Building in 1980 and now the Institute for the Management of Construction.
Nigeria became the firs overseas centre of the Institute of Building in 1967. the Nigerian centre of the institute of Building became autonomous on November 5, 1970 and from then acquired the name "The Nigerian Institute of Building (NIOB).
The institute holds its 49th 2019 Builders National Convention and Annual General Meeting in Port Harcourt today and will end on August 9, 2019.
The convention is expected to draw participants from across the nation. The State Chairman of the institute and the Local Organising Committee ( LOC), Builder Akinola Bammieke spoke with The Tide correspondent, Ike Wigodo on the forthcoming convention and its importance in town planing in Rivers State among many other issues. Excerpts
Sir, you are the state Chairman of NIOB in Rivers State and also the LOC Chairman of this year's National Convention of the institute holding in Rivers State. What is the purpose and reason for hosting it in the State?
The purpose is to educate the public on the roles of builders in the building industry, create awareness on same and emphasise the need for safety in all our operations. The decision to host the conference was made two years ago and the reason is that NIOB wants a paradigm shift in the building industry planning, approval and execution processes in the State. Driving into Rivers State gives you the impression that we need more planned environment. The problems we are facing in the industry are man-made. However, we must confess that the government is trying its best but more needs to be done.
What is the theme of this year's National Convention?
We have tagged this year's convention as health, safety, environment and professionalism for sustainable development in the construction industry.
Sir, NIOB has been silent over building construction and lack of town planning in Rivers State. What measure should be taken towards that?
NIOB has not been silent. The institute has been vocal on the subject of building and construction. Definitely, there is a ministry in charge of planning which is the Ministry of Urban Development. However, the ministry is not properly structured and staffed. The ministry should be split into two; the planning is Physical Planning Department) and the construction department ( Building Control Department).
The Control Department must be headed by a registered builder while the planning department must have registered builders too. The regulator of the building profession is the Council of Registered Builders of Nigeria. No one is permitted to engage in building practices without meeting the requirements of the law pursuant to " Builders Registration Act Cap.B13LFN 2004 ( formerly known as Decree No 45 of 1989). Section 19 (1) of the Builders ( Registration, etc.) Act states thus: 19(1) Any person, not being a registered builder who (a) for or in expectation of reward, practise or holds himself out to practise as such; or (b) without reasonable excuse, takes or uses any name, title, addition or description implying that he is authorised by law to practise as a registered builder, commits an offence punishable under this Act.
What should Nigerians expect before and after the programme?
Expect intensive media campaign and public awareness programmes on the role builders in the building industry. I believe you must have seen our billboards all over the places and heard our jingles on radio stations. After the convention, expect more intensive engagement with all stakeholders in the building industry.
The Ministry of Urban Development and Physical Planning in Rivers State, have they been able to meet the expectations as required by law?.
The answer is capital NO. It is not enough to approve building plans, most important thing is to monitor the approval made to ensure it is what has been approved. This will also help to check collapse of buildings across the nation.
How far has government been able to implement and comply with the Building it meets what has been approved Code.
On implementation, more needs to be done. Specifically, we want enforcement of the Builders Registration Act.
Please, give a general view of your take about NIOB, government and the public?
Generally, builders are specialists. The building profession is a specialisation. Just like some professions are going into specialisation right from the first degree in higher institutions. Building as a course of study was among the very first. The world is changing and specialization is what would deliver the cutting edge. Government needs to enforce the laws and the public need to obey it.
What is your message to the people?
The NIOB uses this medium to invite the public to the conference. We are privileged to host the institute in the state. The business environment in the state is very rewarding one. Major construction activities dot the landscape. The government has equally invested in infrastructure development across the state. We encourage you to take advantage of the beautiful tourist attractions on offer in our state such as the Tourist Beach,Isaac Boro Park, Amiesimaka Stadium, Port Harcourt Zoo, Port Harcourt Mall ( SPAR) to name a few.
"It is noteworthy that this singular achievement of the Nigeria Centre acted as a catalyst for the establishment of other autonomous overseas centres of the Institute of Building (U.K) in Australia, Canada, South Africa, Ghana and Kenya, to name a few.
In 1974, the NIOB began the struggle for official recognition in form of statutory Registration Council for Professional Builders. Through the relentless effort of NIOB, the Federal Military Government signed into law the Builder' (Registration etc) Decree No 45 of 1989 (then ACT CAP 40) to establish the Council of Registered Builders of Nigeria (CORBON) on December 15th 1989 and the Council was officially inaugurated on 24th April, 1990.
The Law gave statutory backing to "Building" as a distinct profession in Nigeria as obtainable in the U.K., Canada, South Africa, Kenya, Australia, etc. the Law also recognizes The Nigerian Institute of Building as the only professional body for those engaged or about to be engaged in the building profession. Since the statutory backing of Building as a profession in Nigeria by Builder's (Registration etc) Decree 45 of 1989 (now B.13 LFN, 2004). The Institute has done a lot for the development of the profession, its members, the government and the Nigerian public. .
Some of the Institute's objectives as set out in constitution of the Institute include the following:
· To promote the Science and Practice of Building Technology, Building Maintenance, Building Surveying, Building Production/Construction Management and Project Management including all research and publication of the results for public benefit.
·To establish and maintain a high standard of competence and conduct of those engaged or about to be engaged in the said Science and practice of Building and the education and research connected therewith.
·To provide a forum for meeting and discussing matters of mutual interest to professional Builders in Nigeria and to preserve and further the interest of those within.
· To promote and stimulate the improvement of the technical and general knowledge of persons engaged or training to engaged in the Building profession.
·To make available information on matters affecting the Building Profession in Nigeria and abroad.
· To promote an understanding of the Building profession among members of the public and to confer with all professionals and other bodies within the construction industry and to act as the sole authority in the Federation of Nigeria with regards to all matter affecting the profession.
·To act as body which the Government or other official or unofficial authorities or organization(s) in Nigeria can seek advice, assistance or the expression of views on any subjects of concern or interest, to the Building profession in Nigeria.
Ike Wigodo