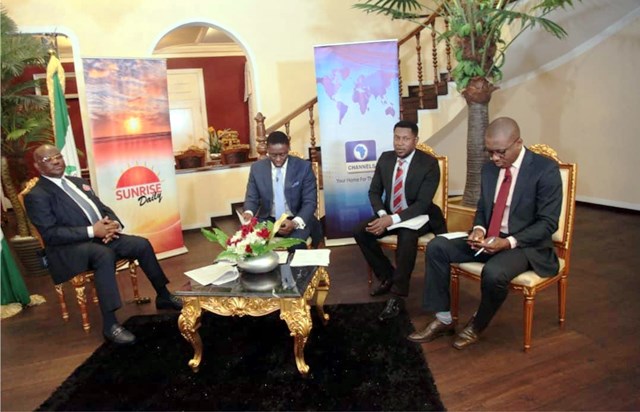 The Peoples' Democratic Party (PDP) Campaign Council in Rivers State said the main focus of Governor Nyesom Wike in 2019 will be on extending the frontiers of good leadership, development and infrastructure.
Director, Information and Communications at the Campaign Council, Barr. Emma Okah who stated this in Port Harcourt was the speaking on what people of state should expect if the governor is reelected in March this year.
According to Okah: "The people of Rivers State should expect three things from us. One is leadership. Two, development and Three, infrastructure.
"If you look at these three in detail you will find that there is nothing anybody wants that cannot be found in leadership, development and infrastructure," he stated.
On the alleged involvement of the PDP in the legal tussle rocking the state chapter of the Accord Party, Okah said members of that party should blame themselves for not following the tenets of democracy and urged them to see the PDP as an option.
"If they (members of Accord Party) are saying that the PDP as a party is fueling the problem and the crisis in the Accord Party, are they also saying that we are the ones who bought forms for their so called governorship candidate that is now generating the tension?
"Nobody was disallowed from contesting election. When the race started everybody was at par and if for one negligent action or omission of one party or the other they are unable to field candidate that clearly has nothing to do with anybody stopping them," he stated.
The Director, Information and Communications of the State PDP Campaign Council further said, "What is important is that, are people giving opportunity to participate in the same way others are giving the opportunity? The answer is yes!
Recall that the Barr. Dumo Lulu-Brigss campaign organization in the state had accused the PDP of being behind the current legal tussle as to who is the authentic governorship candidate of the party.
This came after a chieftain of the party, Sir Precious Baridoo went to a Federal High Court in Port Harcourt to ask the Court to declare him the party's authentic governorship candidate against Lulu-Brigss.
Stories by Dennis Naku