The Opposition As An Enemy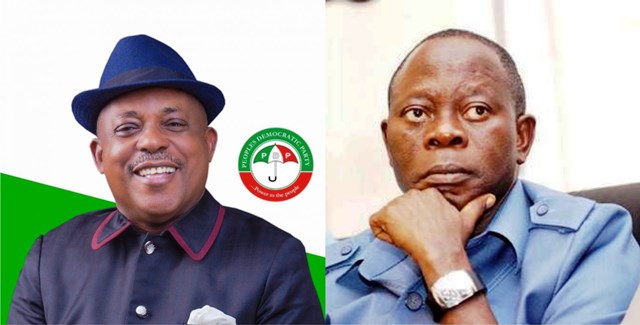 In the African political setting, power is so intoxicating and profitable that once a person gets elected into office, he or she sees nothing good in the opposition or dissenting voices. Here, power is seen not as an opportunity to serve the larger society but the office is seen as personal estate of the incumbent. Dissenting voices are silenced, opponents accused of treason, jailed and sometimes killed.
From the 1950s when independence from colonial rule was achieved, the pattern has remained the same. No elected President or Prime Minister affords the luxury of being criticised.
They all want to be adored and worshipped. The exception were Botswana and Mauritius.
This dangerous trend of the 1950s and 1960s is still with us in the 21st century except that more countries now claim to be democratic and are no longer under military dictatorship but is the behaviour of the modern day Presidents and other elected officers different from the past leaders? A cursory look at the past reveals that most of the prominent politicians who fought for independence either ended up in jail, were killed or went into exile because of threats to their lives.
In Burundi, Rwanda, Cameroun, Sudan, Egypt, Chad, Uganda and even here in Nigeria, opposition politicians are often branded as thiefs, harassed, their businesses wrecked and bank accounts frozen.
Just recently, the spokesman of the All Peoples Congress (APC) in Nigeria described some prominent members of the main opposition party; the Peoples Democratic Party (PDP) as enemies of the country. Is the ruling party now a law enforcement agency with the mandate of curbing crime in the society? Are opposition politicians now armed robbers and insurgents that they will be branded as enemies of the country?
Prior to the defection of the likes of Atiku Abubakar, Bukola Saraki, Rabiu Kwankwaso back to the PDP, and others, they were not corrupt, not armed robbers and not enemies of Nigeria and were even described as patriotic Nigerians by the same APC.
Why is the chant now different?
If for about 60 years of independence, this warped way of thinking is still prevalent from even those who claim to be better educated than the politicians of the past, what is our future?
Can we boastfully claim that our politics has improved or better than the past? I think the answer is no, especially in Nigeria. In the Second Republic, under Shehu Shagari, no politician was chased into exile, arrested on flimsy excuse or killed.
The then members of the main opposition parties; the Unity Party of Nigeria (UPN), Nigeria's Peoples Party (NPP) and the Great Nigerian Peoples Party (GNPP) were not in anyway arrested nor harassed with the secret police or soldiers.
The political parties had the freedom to campaign as their members were not chased into exile or threatened. The maturity exhibited by the founding fathers of Nigeria in their quest for political power should be an example to our modern day gladiators who in their haste to occupy various offices have made politics a dangerous game.
What we need are good ideas on how to move the country forward.
Politics is all about providing a better leadership skill, every contender to an office believes that he or she has a better way of doing things, ditto, the political party. In 2015, the APC claimed to have a better idea of moving Nigeria forward and this resulted in the party's victory at the polls. At that time, nobody was branded an enemy of the state. So, if this time around, opposition parties feel that the ruling party has failed in their mandate, then, there is no need for the name-calling and threats. This is 2019, let the electorate decide the fate of each party.
The average Nigerian is not interested in name- calling but better governance and the provision of basic amenities like good roads, power, water and job creation. We should not allow the dictatorial touts within us to blind our eyes to everyday problems which are holding us back as a nation.
We should have people who can think beyond today and its short-term benefits as a result of being in power and eating from the proceeds of crude oil. The quest for power from opposition politicians is never a threat and will never be a hindrance to the country's growth.
In African countries where their democratic culture has really improved, no one hears the archaic chant of our enemies any longer.
In any democratic country where opposition figures are harassed, the negative impact is always reflected on the economy as serious investors will hardly put their funds into such country.
From 2015 till date, the politicians who have been harassed include the presidential candidate of the PDP, Alhaji Atiku Abubakar, his running mate, Peter Obi, former Kano State Governor Rabiu Kwankwaso, Senate President Bukola Saraki, his deputy, Ekweremadu, the wife of former President Goodluck Jonathan and virtually almost all the aides who served under his administration. The list does not include politicians only but also social critics and journalists. With the elections in less than six weeks away from now, we should pray that this cycle of intolerance for dissent and divergent political views and arrests of opponents is not allowed to be part of our political culture.
We are supposed to have moved beyond this level of despotic tendencies. The voices of reason should no longer keep silent as the forces of coercion hold the nation to ransom, that the social critics and organised labour play their part in Nigeria, we want a situation where every individual is a stakeholder in the quest for a better Nigeria. Political parties should stop seeing their opponents as enemies or criminals as they cannot be sure that once they are in power at the federal or state level, they will be there forever. Power is always transient.
2019 is here, let the PVCs speak for us and not threats and intimidation.
Let us nurture our democratic culture so that it can be compared to that of Ghana, Mauritius, Botswana, Benin Republic or even Liberia. These countries have so far overtaken Nigeria in terms of holding free and fair elections. We cannot claim to be the giant of Africa when on a daily basis, hate speech and arrests of political opponents are still rife.
Tonye Ikiroma-owiye
Group Condemns Call For Jonathan's Suspension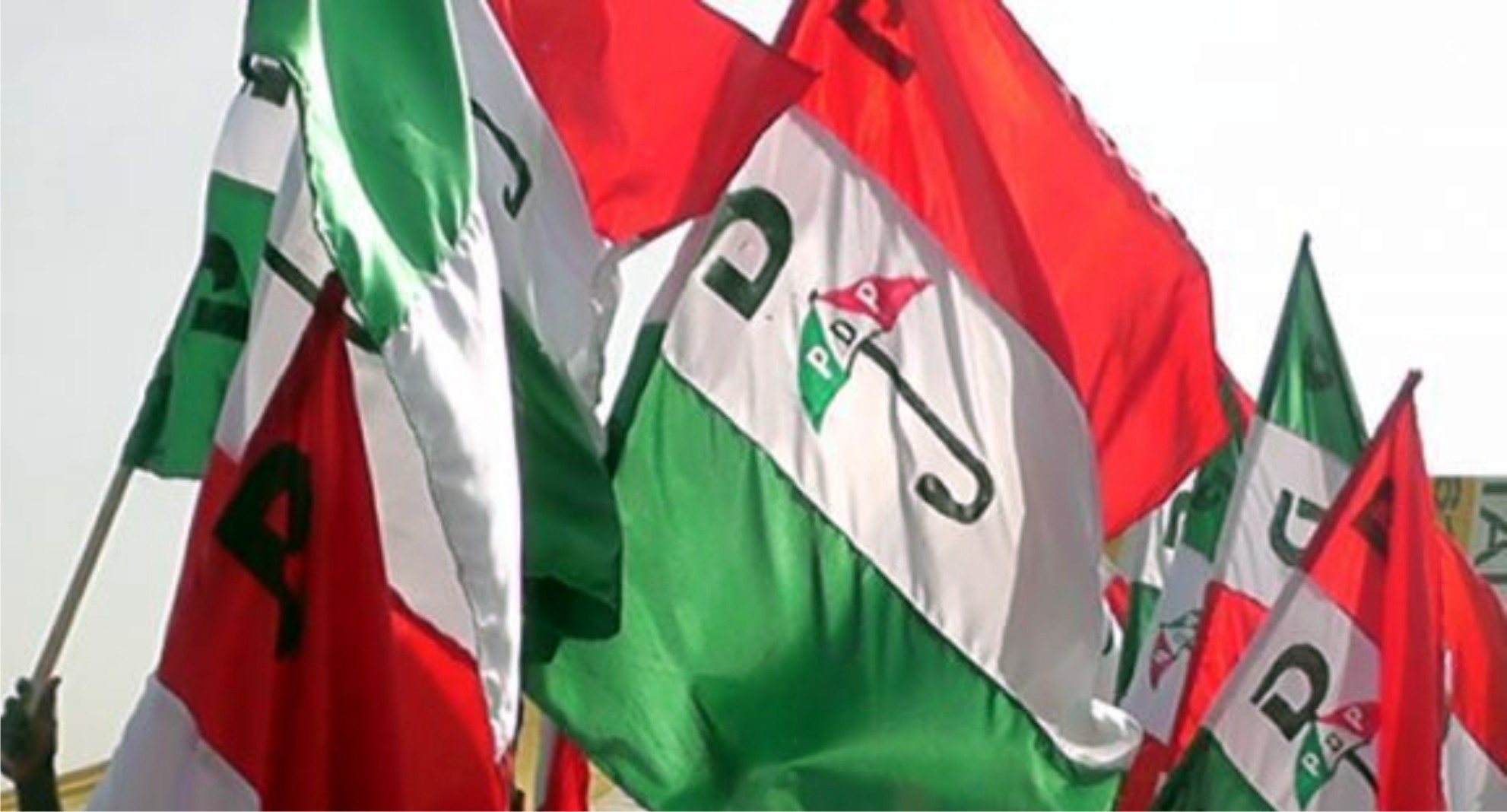 A political pressure group, the Niger Delta Youth Coalition (NDYC), has condemned calls by some stalwarts of PDP for suspension of the former President of Nigeria, Dr Goodluck Jonathan for hosting the newly elected Governor of Bayelsa State, Hon David Lyon of the APC.
National Coordinator of NDYC, Prince Emmanuel Ogba, who reacted to the call for Jonathan's suspension, Wednesday in Port Harcourt said what the former President did does not amount to anti-party activity because by his position, Jonathan is a father to Bayelsa State.
" We in NDYC think that the former President should rather be applauded for openly embracing the new governor irrespective of the political party he belongs to.
" As a former governor of the state and President of the country, we expect Jonathan to restrict himself to advisory and fatherly roles not only to Bayelsa State but in Nigeria at large.
"Those calling for his suspension based on anti-party activity are myopic and should grow up. Such myopic views are the things dragging us backward politically".
Ogba rather commended former President Goodluck Jonathan for setting the right precedence for Nigerian politicians to follow, stressing that politics should be played with the spirit of sportsmanship.
According to the group leader, Nigerian politicians should emulate Jonathan's open way and large heart in politics and shun the 'winner takes it all syndrome'.
" Are those calling for the suspension of Jonathan suggesting that he should have chased the new governor and his team away from his house as former Governor and President in the name of PDP?" he queried.
He noted that Seriake Dickson as governor did not take full advantage of the presence and advice of Jonathan and should naturally be allowed to face the consequences of his actions and inactions.
He said what happened in Bayelsa in the last governorship election is healthy for the nation's politics and a big lesson for other sitting Governors who according to him, are behaving as if they have conquered their states and therefore could take the people for granted.
By: Chris Oluoh
…As PDP Denies Rift With Ex-President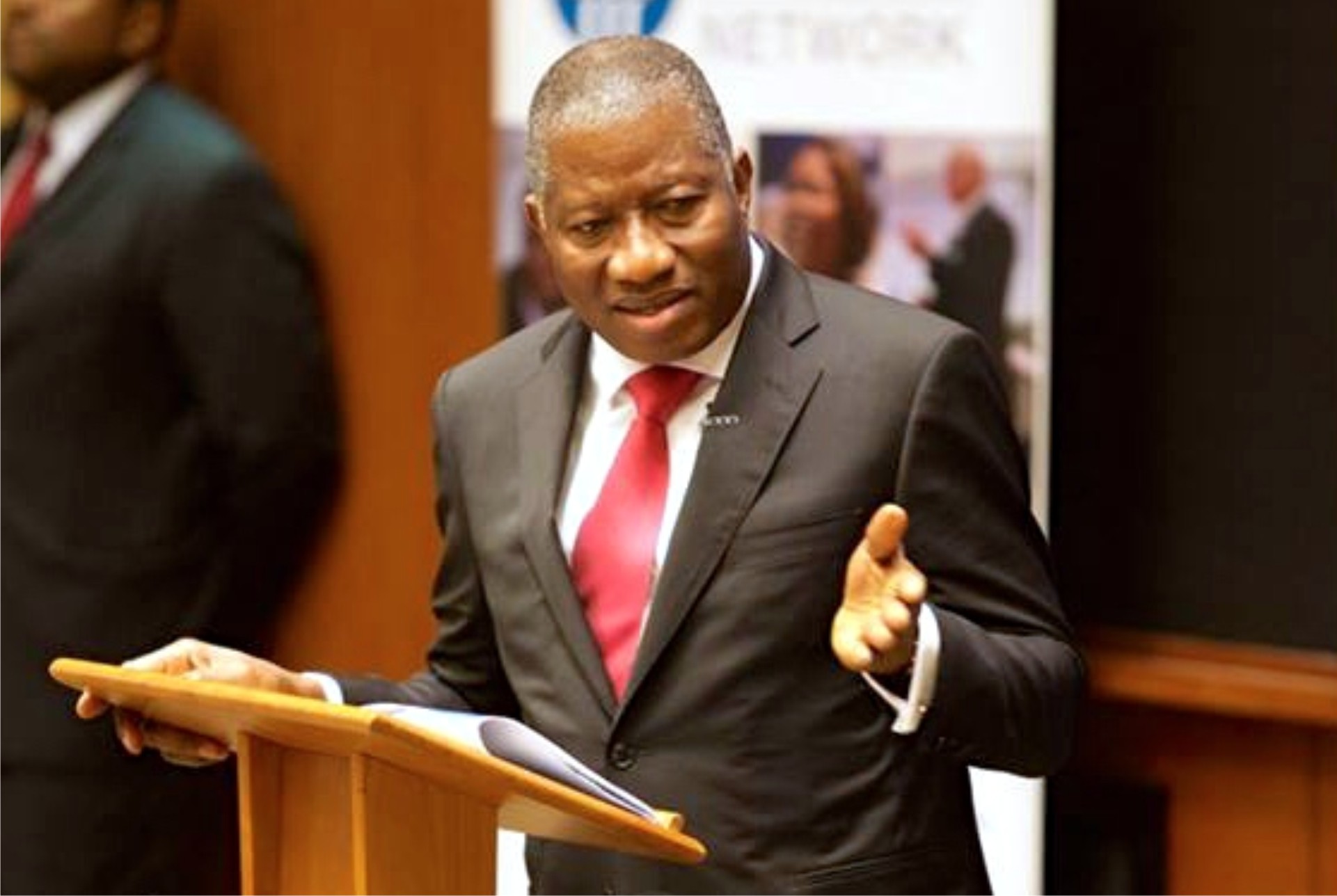 The Peoples Democratic Party (PDP) says it has nothing against former President Goodluck Jonathan over the just concluded Bayelsa governorship election.
PDP National Publicity Secretary, Mr Kola Ologbondiyan disclosed this in an interview with newsmen on Wednesday after a meeting of the party's National Working Committee (NWC) in Abuja.
There were reports in the media that Jonathan may be sanctioned by the party following the defeat of PDP by All Progressives Congress (APC), at the November16, governorship election in Bayelsa State.
Ologbondiyan said that the issue of Jonathan was not part of matters discussed at the NWC meeting.
"The issue of former President Goodluck Jonathan did not come up at the meeting and it was not discussed.
"You must know about the procedure and processes in our party. If we do not have a report or an issue before us, we cannot delve into.
"As we speak now, we do not have any matter concerning Jonathan before us in the party," he said.
Ologbondiyan said that the only issue discussed at the meeting was the November 16 election in Kogi and Bayelsa, of which the National Chairman, Mr Uche Secondus would formally address the press on the party's position yesterday.
"We have taken a decision to go to court long before but beyond that, we are going to take other measures which the national chairman will disclose.
"We have not done a post mortem of the election. We have only weighed the circumstances that surrounded the election.
"We have also looked at the global condemnation of the election. We have reviewed the role of INEC and the role played by security agencies. Formally, the party will come up with a position," he said.
Ayade Presents N1.1trn Budget For 2020 
Governor Ben Ayade of Cross River State yesterday presented a budget of N1.1trillion for 2020 to the State House of Assembly.
The budget, tagged "Budget of Olimpotic Meristemasis", has a capital expenditure of N911 billion representing 82.8 per cent and a recurrent expenditure of N188 billion, representing 17.2 per cent.
While explaining that meristemasis is the active cell that stimulates growth in a young plant, which in this case represented the state, he pointed out that, "the budget will catalyse into existence a great opportunity for the state to put all hands and legs on the pedal."
He said the decision to set aside 82.8 per cent of the budget for capital expenditure, was indicative of government commitment that will continue to reduce recurrent expenditure and focus on capital expenditure.
On the sectoral breakdown, Ayade disclosed that the health sector has an allocation of N44 billion, education N38 billion, New City Development N35 billion while agriculture was allocated N22 billion and social housing N12 billion, among others.
The governor announced that his administration would sustain its current tax policy with adjustment.
"All low income people like civil servants earning below N100,000 will be exempted from tax.
"Small scale businesses like barbing saloon, hair dressing and others are hereby exempted from taxation," he said.
He also abolished daily levy of between N500 and N1000 by taxis in the state, noting that they will now pay N2000 only every month.
"We must come to the understanding that indeed any state whose budget is driven by envelope size is limited in vision.
"There are two ways in business and public sector management that you place your budget. It is either that your budget comes as an expression of your envelope size or as an expression of your ambition.
"The prosperity agenda set for this state does not allow me the opportunity of an envelope budgeting," he said.