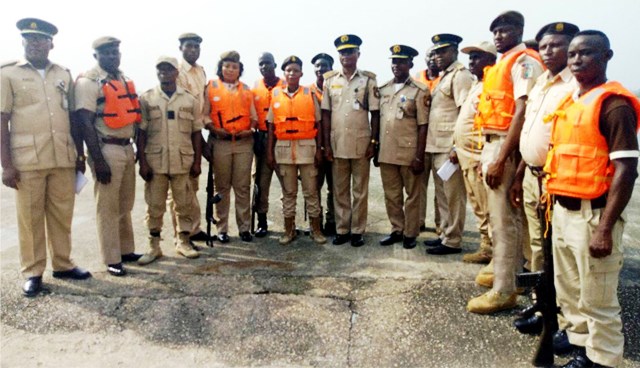 The Manufacturers Association of Nigeria (MAN) has faulted the 2019 federal budget, saying no mention of any plan to dredge the various ports located outside Lagos to decongest the Tin Can and Wharf ports.
The association made this observation in its analysis of 2019 budget.
Citing President Muhammadu Buhari's budget speech, MAN noted that the N194.24bn capital allocation to the development of transportation infrastructure was 26.2 per cent lower than the N263.10bn allocation in 2018.
MAN also observed that the N80.22bn allocation for counterpart funding of railway projects, and the N27.12bn allocation for rehabilitation of rail tracks and general maintenance/running of the rail system, were critical.
The statement further maintained that no country in the world had ever become fully industrialised without a robust railway system.
According to MAN, "no mention is made of the need to dredge the various ports outside Lagos State to decongest Tin Can Island and Wharf ports and reduce the cost of moving goods from ports to the factories."
Equally, the association observed that there was 32.5 per cent reduction in the allocation to agriculture and rural development in the budget.
"The allocation to agriculture and rural development is N80.29bn, which is 32.5 per cent lower than N118.98bn allocation of 2018."
The statement described as 'commendable,' the N15.66bn allocation for promotion and development of agriculture and N2.69bn for extension services, including other projects.
MAN predicted that judging from Nigeria's budget trends, the proposal might undergo late passage, adding that "the resultant negative effect on the overall economic ambience of the country might be colossal for an economy whose current growth rate was still fragile."
Analysing the budget further, the association predicted a contraction in investment inflow into the country, owing to an increase in interest rates in developed markets.
It also noted that being an election year, the performance of the budget would, to a large extent, depend on the transparency and credibility of the election.
"There is the need to properly align the assumptions of the budget with economic realities," it added.
Stories by Chinedu Wosu