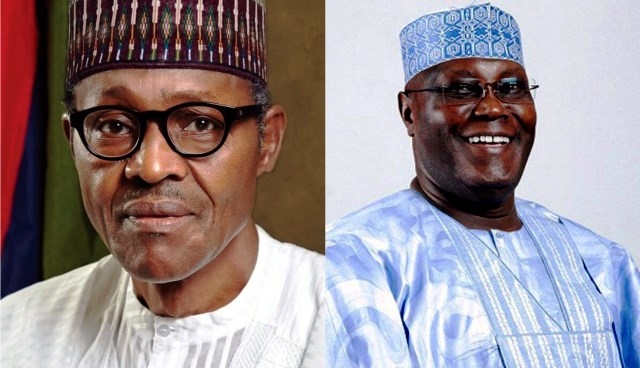 In February, Nigerians will go to the polls to elect leaders in the executive and legislative arms of government across the country. President Muhammadu Buhari would be squaring up with a legion of other presidential candidates to determine who will occupy the Aso Rock villa in May, this year. However, the Senate President, Dr. Bukola Saraki apparently gave the citizens a tall order recently, by outlining reasons why they must vote out Buhari at the polls. But the question is: is voting out Buhari the solution to Nigeria's problems? What will then influence the choices of Nigerians at the polls? Our correspondent went to town to feel the pulse of some residents of Rivers State. Excerpts.
Mr Bonaventure Agbaegbu
Yes, you are asking a very good question which has been lingering for quite sometime now. Yes, when President Muhammadu Buhari came into power, he told us that the economy and things in the country were very bad and that he was going to help to make some positive impacts in the lives of Nigerians and from all indications, he has failed the nation, so if he steps aside, to a very large extent, it is going to help, but all these would depend on the willingness of the winning team to transform the country and take it to positive and enviable heights.
If the Peoples Democratic Party (PDP) can learn from the mistakes it made in the past and keep the records straight, it would do well. I believe in Atiku Abubakar because he has the clout and because he is a business guru and with the combination of Peter Obi who is an economic expert, I believe their team would change the situation in Nigeria for the better.
Buhari giving way would help to improve the battered economy to a very large extent.
Also, remember that all politicians are the same, so when you talk about a presidential candidate of a new political party becoming the president of Nigeria, it does not work because all of them are the same but it all depends on where the political pendulum is swinging to.
Politics is all about business and this is why I believe in Atiku because if he is able to create jobs and empower people now, then, when he is there as president, he would do more. As you can see, he has done well in business, definitely, he is going to do well in politics because in politics, we talk about business, how we can transform the country, how we can manage human and natural resources to make the best out of them. To a very large extent, Atiku has done that.
Also remember that Peter Obi did marvelously well in Anambra state, so they are a very good combination that should win to transform Nigeria to the desire of Nigerians.
Barr Felix Orikoha
The situation of the country is quite pathetic and no one needs to be told again about the sufferings, poverty, unemployment and hardship in the country and the most affected are the Nigerian youths as they graduate from school, no work for them and business is no longer moving because there is no money with the people to buy anything.
Although all these had been there in previous administrations, it worsened in President Buhari's administration, so in my own view, I prefer Buhari being voted out of office and let's test somebody else.
I believe Atiku would be better, not that he is perfect, but I prefer him because I believe he is the right candidate that would initiate the needed change that people want.
The challenges of unemployment confronting the youths of this country would be reduced to its barest minimum.
Atiku, before now, during the Obasanjo's administration, had been a Vice President and things were very much better then compared to now. The high rate of poverty in the country now wasn't like that back then because their administration knew what the people wanted and Atiku knows how to initiate change, not that he would be able to satisfy everybody, but at least, majority of Nigerians would be happy again and this is what every country looks up to.
I prefer Atiku to Buhari because he had been in government and with his wealth of knowledge and experience, I think he would be voted in as President during the 2019 general elections.
Atiku's companies have rescued so many youths from the shackles of unemployment as he has absorbed and given employment to so many, so if he is voted in as President of Nigeria, it therefore means that industries would be created thereby ushering Nigerians into more opportunities.
Buhari came into power with only one agenda of fighting corruption and now he is fighting the corruption lopsided. He claimed to be fighting corruption and yet centred it on one political party, PDP and its members and those from his political party you don't touch them. Does this mean they are innocent, saints and are not corrupt? What is the justification of the corruption you are fighting? He is more or less chasing shadows and you cannot tell me that because you are fighting corruption, people should suffer, there should be poverty, unemployment.
I don't see the Buhari's fight against corruption to be genuine at all. Now where are the monies recovered from this corruption fight? Just like Femi Fanana said, "he has re-looted them," and that is true, he has re-looted those monies that he recovered, of course, you and I know that the monies he has recovered, nobody has benefitted from them, we are not hearing about those monies. Where are they kept? Buhari has re-looted the money and he kept saying that he was fighting corruption and so people should be patient and die of hunger.
For how long will he fight corruption before he can start addressing the genuine issues affecting the people of the country? Does he think that he has the whole days on earth to remain in office? This shows that Buhari has nothing to offer.
Mr Samuel Dalo
I don't think Nigeria's problems would ever be solved even if we have a president from any part of the country. our problems will still remain the same because our problems lie with us, Nigerians. As a true citizen of Nigeria and if I am elected as president of Nigeria, I will play my own part to ensure that people are carried along in everything I do, but these days, what you see our leaders do is the reverse.
Take for instance, since President Muhammadu Buhari came into power, everything has become scarce including food. On his part, he may be thinking that he is trying to bring the country to a better path, but that is not the general thinking of the people he is governing because he has failed to communicate to the people step by step of his plans.
And as we all know, the needs of Nigerians are insatiable and if they don't get those needs at the expected time, they run out of patience and I believe that as a father in the house, you have a role to play in order to gain the respect and attention of your children and once that is lost, it would be very difficult to gain your children's trust again, so that is the situation right now in the country with President Buhari and Nigerians.
In the case of the President, he does not communicate with Nigerians on any of his plans and suddenly what we see is one negative action or the other that adversely would affect the people.
I want to suggest that if President Buhari has any good plan for Nigerians he should first of all communicate that to the people before carrying it out. That way everyone would have a sense of belonging in his administration.
Nigeria, as a country is not for only President Buhari, else he wouldn't have sought our support to vote him in. We voted him in and so he should try as much as possible to carry everyone along and not to restrict it to only his family members, relatives and his political cabal.
Right now as I speak, I wouldn't even like to vote President Buhari because for the first opportunity given him, he didn't play the right role and we are already at the end of his first tenure. Is it when he would start second tenure that he would play the right role?
I think that if he had used part of his first term to win the hearts of Nigerians, there would have been hope that he would be voted back in the 2019 general elections, but all through his first term, nothing to reckon with, so I doubt if he is still the choice of Nigerians.
Susan Serekara-Nwikhana