Rivers PDP Inaugurates Campaign Committee, Tomorrow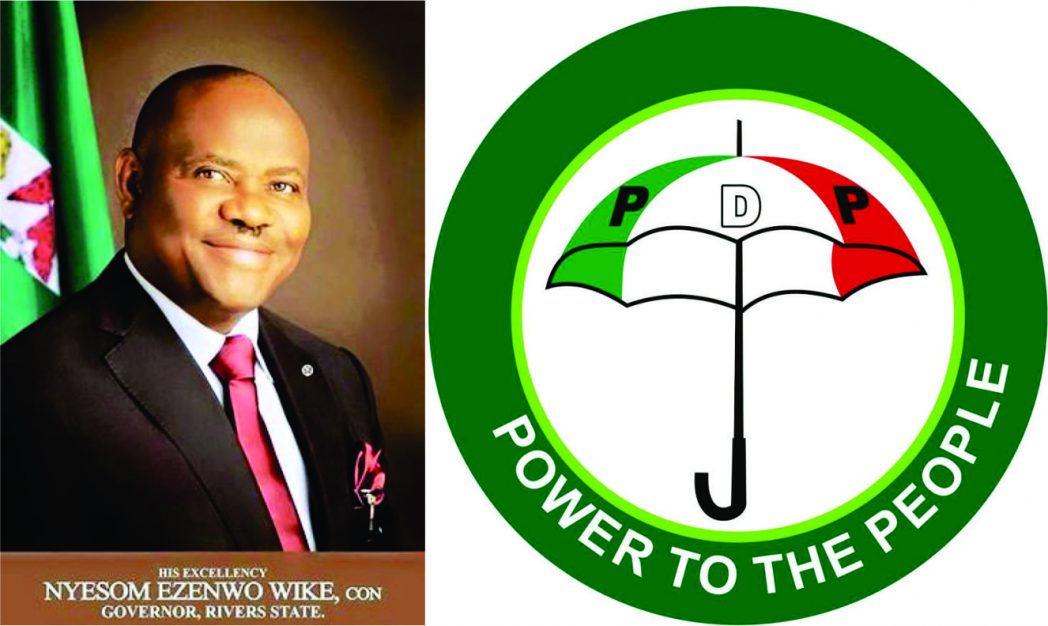 The Peoples Democratic Party (PDP), Rivers State chapter yesterday, constituted its campaign council that will usher the party to overwhelming victory at all levels in the 2019 general elections.
A statement issued from the party Secretariat in Port Harcourt said members of the campaign council will be inaugurated at the main auditorium of the party's State campaign office, number 10, Aba Road, Opposite Port Harcourt Pleasure Park, Port Harcourt at 2pm tomorrow, Thursday, December 27, 2018.
The statement directed all appointees to be seated by 1.30pm for the inauguration. Below is details of the comprehensive list of the members.
RIVERS STATE PDP CAMPAIGN COUNCIL FOR 2019 GENERAL ELECTIONS
1.
Chief Ferdinand Alabraba            –           Chairman
2.
Brother Felix Obuah                      –           Deputy Chairman
3.
Dr. A. J. Beredugo                          –           Secretary
4.
Sen. Olaka Nwogu                         –           Presidential Election Co-ordinator
5.
Ambassador Desmond Akawor –           Director-General
6.
All Members of PDP State Exco
7.
All Council Chairmen
8.
All Commissioners
9.
All Special Advisers
10.
All National Assembly Candidates
11.
All State Assembly Candidates
12.
Principal Officers of the State Assembly who are still Members of PDP
13.
All National Assembly Members who are still Members of PDP
14.
All Former Principal Officers of the National Assembly who are still Members of PDP
15.
All Former Governors and Deputy Governors who are still Members of PDP
16.
All L.G.A. GDI Co-ordinators
17.
All L.G.A. WSM Co-ordinators
18.
All L.G.A. Liaison Officers
19.
All L.G.A. Co-ordinators of Wike For Positive Change
20.
All L.G.A. Co-ordinators of 1 Million Youth March
21.
All Former Ministers who are still Members of PDP
22.
All L.G.A. Party Chairmen
23.
All Former National Assembly Members who are still Members of PDP
24.
All the L.G.A. Campaign Co-ordinators
25.
Engr. Emeka Woke,  Chief of Staff, Government House
26.
Chief Kenneth Kobani, Secretary to the State Government
27.
Hon. Zik Nwaikiri
28.
Hon. Azubuike Nwadibia
29.
Dr. Sunny Ajie
30.
Bassey Adoma
31.
Newton Ogina
32.
Chukwuemeka Amirize
33.
Pastor Princewill Ezekwe
34.
Chief Peter Ubaka
35.
Justice Ugada
36.
Ifeanyi Ukabunwa
37.
Hon. Christopher Oburu
38.
Anthony Okanu
39.
Barr. Osi Olisah
40.
Chief Ofili Enebeli
41.
Hon. Pleasant Braide
42.
Prof. V.O.T. Omuaru
43.
Hon. Ombo Benibo
44.
Hon. Ipalibo Sogules
45.
Hon. Ene Dateme
46.
Sir Tom Sogules
47.
Hon. Okorite Carrie Adiele (Mrs)
48.
Chief Hon. Tonye Tyger
49.
Mr. Amabera Ekine
50.
Engr. Okpete Ovai F.
51.
Chief Hon. Abiye Davies
52.
Hon. Thankgod Inume
53.
Ugochukwu J. Ekpe
54.
Victor Godwin
55.
Godson Okere
56.
Obenachi Ekeke
57.
Dr. Nkem Ihute
58.
Sunny Onyeukwu
59.
Maxwell Okafor Ekeh
60.
Godson C. Oyegorom
61.
Hon. Okechukwu Akara
62.
Temple Nwankwo
63.
Kenneth C. Gbali
64.
Kingsley U. Uforji
65.
Hon. Kennedy Nwogu
66.
Juliet Owoh Anelechi
67.
Victor Ephraim
68.
Chief Hon. Azubuike Nmerukini
69.
Samuel Amos
70.
Chief Hon. Anthony Akarolo
71.
Sir Alaye Eremie
72.
Mr. Ferdinand Inimgba
73.
Chief Okwu Thomas
74.
Chief Dr. Sunny Chinda
75.
Dr. George Opuada
76.
Engr. Charles Amadi
77.
Mrs. Grace Kalio
78.
Evans Ogoloma
79.
Barr. Frank Owhor
80.
Mrs. Evelyn Weke
81.
Timothy Nsirim
82.
Lawrence Amadioha
83.
Peter Chinwo
84.
Goodnews Ozioma Amadi
85.
Chief (Barr) Mike Ejims Enwukwe
86.
Chief (Barr) Hanny Woko
87.
Barr. Theophilus Owhor
88.
Bright Amaewhule
89.
Barr. Emma Utchay
90.
Chief Ray Chinda
91.
Hon. Nnamdi Akani
92.
Chief Temple Ezekwu
93.
Chidi Amadi
94.
Arthur Uchendu
95.
Justina Emeji
96.
Okey Onuchukwu
97.
Charles Beke
98.
Chief Sergeant Awuse
99.
Chijioke Mandah
100.
Lambert Obinwo
101.
Mike Wovike
102.
Amos Chukwue
103.
Justice Amadi
104.
Christina Orluwene
105.
Joy Onyeozu
106.
Azubuike Odum
107.
Hon. Barr. Olisaeloka Tasie-Amadi
108.
Barr. Ezemonye Amadi
109.
Chief Mike Elechi
110.
Barr. Chukwudi Ezekiel Nwandikom
111.
Mr. Henry Amadi
112.
Mr. Chigozie Okpara
113.
Hon. Nicholas Amaechi
114.
Hon. Kingsley K. Aribodor
115.
Hon. Prince Nyeche
116.
Mr. Kingdom Onuoha
117.
Hon. Sunny Eziohuo
118.
Hon. Darlington Orji
119.
Mrs. Faith Ikonwa-Martins
120.
Mr. Charles Wobodo
121.
Prince Obiandu Ohochukwu
122.
Hon. Chris Orji
123.
Mr. Isaac Okemini
124.
Chief Priscilla Vikue
125.
Daughter Bor
126.
Florence Kpoobe
127.
Hon. Dumbari Dimkpa
128.
Cyprian Kpakol
129.
Dominic Saataa
130.
Israel Mgbuelo
131.
Ironside Oodee
132.
Hon. Gideon Menegbo
133.
Hon. Loveday Kpandei
134.
Field Nkor
135.
Dr. Gabriel Pidomson (Hon)
136.
Douglas Dube
137.
Friday Bema
138.
Sen. Ledogo Lee Maeba
139.
Chief Mrs. Charity Deemua
140.
Mrs. Doris Ngofa
141.
Mrs. Patience Jollyboy
142.
Dr. G. D. Nkeeh
143.
Chief Emmanuel Dede Kanee
144.
Hon. John Nyodee (JP)
145.
Dr. Peter Dum Kaananwi
146.
Hon. Sunny Bekanwan
147.
Hon. Lekue Zini
148.
Hon. Gbara Edmon Ere-Lo
149.
Pst. Jerry Needam
150.
Surv. Anea-Bari Donald Burabe
151.
Mbube Nwiakere
152.
Dr. Moses Neebee
153.
Chief Dr. Emi Membere Otaji
154.
Barr. Osima Ginah
155.
Chief Barr. Tone Horsefall
156.
Hon. Adokiye Young Harry
157.
Chief Barr. O.T.K.D. Amachree
158.
Hon. Awongo Ikalama
159.
Chief Barr. Tam Princewill
160.
Chief Diepiriye Douglas
161.
Hon. Oseleye Dennis Ojuka
162.
Thompson Ogonikon
163.
Alabo Thorpe Tariah
164.
Oduye Tom-West
165.
Alabo Pawariso Horsefall
166.
Comd. Waith Harry
167.
Barr. Otonye Briggs
168.
Comr. Kenneth Opusingi
169.
Mr. Lolo Opuende
170.
Barr. Ibim Dokubo
171.
Chief Ibiba A. Georgewill
172.
DCN Christian Sekibo Jnr.
173.
Hon. Victor Dagogo
174.
Pastor Tamunotonye Tobins
175.
Hon. Adaiyi Nicholas
176.
Madam Nimi Tom-Manuel
177.
DCN Adaye M. M. Jack
178.
Chief David Briggs
179.
Hon. Simon E. Hart
180.
Hon. Randolph Iwo Brown
181.
Hon. David Rogers Irimagha
182.
Hon. Charles T. Jumbo
183.
Madam Victoria Brown
184.
Hon. Charles Halliday
185.
Mr. Ernest O. Allison
186.
Comr. Ibifuro Longjohn
187.
Edmund Pope Fombo
188.
Kinsley Tammy Jumbo
189.
Deacon Akie Fubara
190.
Hon. Daniel Leggjack
191.
Amaopu Igoni Willy Park
192.
Clapton Ogolo
193.
Captain Mike Williams
194.
Emmanuel D. Fubara
195.
Senibo Boma Brown
196.
Dr. Mietamuno Jaja
197.
Tonye Uranta
198.
Hon. Caroline Ekine
199.
Senibo Ngerebia Emmanuel
200.
Furo Ogolo
201.
Sotonye Toby Fulton
202.
Felix Minimah
203.
Barr. Gloria Akor
204.
Reginald Njoku
205.
Calistus Nwankwo
206.
Egbuchelem Ebereonwu
207.
Emeka Nwaemem
208.
Dr. Caroline Agu
209.
Barr. Emem Chigozie
210.
Eugene Nwankwo
211.
Kingdom Nwankwo
212.
Zebulon Paul
213.
Austin Ben Chioma
214.
Prince Eze Iheanachor
215.
Micheal Amadi
216.
Chief Promise Nwankwo
217.
Chima Njoku
218.
Prince Emma Anyanwu
219.
Chief Ibibia O'Walter Pelebo
220.
Rt. Hon. Adams Dabotorudima
221.
Chief (Barr) Adokiye Amiesimaka Owolo
222.
Chief Toku Odum Kulobe
223.
Prof. Atuboyedia Obianime
224.
Mrs. Joyce Dennis
225.
Barr. Opuene Thompson Atekebo
226.
Alfred Bamson
227.
Hon. Nnana Alaibi
228.
Mrs. Charity Ibulubo
229.
Chief Martins Kunungbe
230.
Chief Ejor N. Ejor
231.
Hon. Johnson O. Nwogu
232.
Chief Obo Obaa
233.
Chief Nwokolu Dimkpa Nte
234.
Hon. Aforji Igwe
235.
Comrade Brain Gokpa
236.
Hon. Phylle Te Nwaji
237.
Hon. Ambrose Oluji
238.
Onyeche Philip
239.
Nwankwo Sylvanus
240.
Ubani Grant
241.
Nwogu Godfrey
242.
Onyeche Benard
243.
Nwaowu Ethel
244.
Nwogu Okwudiri
245.
Ukaoha Gideon
246.
Onyezeowu Alwell
247.
Agunia Okwuchukwu
248.
Agomuo Hycent
249.
Okeyi John
250.
Anucha Leo
251.
Nwandem Linus
252.
Nwaiwu Okechukwu
253.
Prof. David N. Ogbonna
254.
Chief Sunny Dressman Anime
255.
Dr. Moses Ekpa
256.
Agri Ezekiel
257.
Eniton Iyalla
258.
Dr. Patricia Ogbonnaya
259.
Engr. Willie Osoks
260.
Dr. Onyemaechi Miller
261.
Hon. Solomon Walter
262.
Dr. Ahamefula Elemeya
263.
Dr. Loyd Ukwu
264.
Orianu Prince
265.
Iyumame Bacto Osungwor
266.
Hon. Isaac Itigwe
267.
Promise Jacob
268.
Barr. Tasie Wike
269.
Mr. Tony Egwurugwu
270.
Chief Christian Wike
271.
Dr. Mesua Nwibari
272.
Mr. Sample Bakor
273.
Mr. Gana Godam
274.
Mr. Uelor Bob II Nuke
275.
Miss Kate Mbana
276.
Mr. Joseph Gwezia
277.
Hon. Sylver Ngbar
278.
Mr. Vitus Gad
279.
Hon. Perkins Kelo
280.
Elder Monday Mpigi
281.
Hon. Sunday Akpene
282.
Hon. Dornbari Mesua
283.
Mr. Sule Gininwa
284.
Hon. David Gbaranwi
285.
Barr. Vincent Nemieboka
286.
Sir (Hon) Victor Alabo JP
287.
Barr. Mela Oforibika
288.
Hon. Gilbert Enos JP
289.
Chief Bapakaye Orabere JP
290.
Chief Francis Ebenezer JP
291.
Mr. Titus Wakama JP
292.
Mrs. Mary Mina Isaac
293.
Mrs. Daisy Tamunoene
294.
Hon. Francis Iwaritaribi
295.
Ms. Martha Ibifari
296.
Chief Faith Amaso JP
297.
Chief Gen. W. Dick-Iruenabere JP
298.
David Akio
299.
Mrs. Asuoero Akpila-Ikalama
300.
Oye Igenewari
301.
Mrs. Daima Woodman
302.
Mrs. Hope Oye
303.
Kenoye Uwom
304.
Barr. Ken Wekulom
305.
Richard Abalist
306.
Ojike Ezekiel
307.
Tom Arugu
308.
John Mark
309.
Bright Braide
310.
Enaanapu Eloghom
311.
Oniodi Isaiah
312.
Memoye Igoni
313.
Hon. Felix Ajayi
314.
Chief Allen J. Abbi
315.
Barr. Reginald Ekang
316.
Mr. Owaji-Ochit Nsirim
317.
Hon. Paul Ayagwung
318.
Hon. Unyeawaji Nkakan
319.
Deacon Emmanuel Ikwut
320.
Mr. Samuel Gilbert Dodd
321.
Hon. Gogo-Ogute Isaiah
322.
Mr. Albert Ngere
323.
Barr. Erastus Awortu
324.
Hon. Godwin Tepikor
325.
Goodluck Gabriel
326.
Mr. Sunny Ojimini
327.
Dr. Friday Onyije
328.
Nkechi Ideozu
329.
Eric Ewoh
330.
Chris Enwudor
331.
J. J. Agbo
332.
Pastor B. H. Egba
333.
High Chief (Hon) Justice Eke
334.
Idazhi Ekwere
335.
Dr. (Mrs) Rose Ogbogu Ololube
336.
Dame (Hon) Beatrice Awala
337.
Uyodhu Ochoma
338.
Alh. Sain Saale
 

CAMPAIGN DIRECTORATES

Research, Planning & Strategy
1.
HE, Engr. Tele Ikuru                       ­-           Director
2.
Dr. Tammy Danagogo                  –           Deputy Director, Rally Management
Security Services
1.
Col. Raphael Benson (Rtd)           –           Director
Legal Services
1.
Barr. Osima Gina                            –           Director
Information & Communication
1.
Barr. Emma Okah                          –           Director
2.
Chief Glory Emeh                           –           Deputy Director, Electronics/Print Media
3.
Oraye St. Franklyn                         –           Deputy Director, Social Media
 

Women Affairs

1.
Mrs. Toru Ofili                                 –           Director
2.
Madam Justina Emeji                    –           Deputy Director
Local Government Affairs
1.
Prince Weli-Wosu                          ­-           Director
Finance
1.
Barr. Oris Oyiri                                –           Director
Administration
Samuel Okpoko                              –           Director
Mobilization/Voters Sensitisation
1.
Dr. Gabriel Pidomson                   –           Director
2.
Prof. Atuboyedia Obianime        –           Deputy Director, Wike For Positive Change
3.
Barr. Mela Oforibika                     –           Deputy Director, Community Dev. Committees
4.
Prince Fudor Nwiyor                     –           Deputy Director, Wike Solidarity Movement
5.
Hon. Major Jack                             –           Deputy Director, I Million Youth March
6.
Bright Amaewhule                         –           Deputy Director, Grassroot Development Initiative
7.
Enemi George Kelly                       –           Deputy Director, Rivers Professionals
Party Agents Management
1.
Hon. O. K. Chinda                          –           Director
Information & Communications Technology (ICT)
1.
Mr. Boneri Saborogha                  –           Director
Non-Indigenes
1.
Emeka Onowu                                –           Director
2.
Alh. Maisandu Ibrahim                 –           Deputy Director, Hausa Community
3.
Alh. Raimi Duroajayi                     –           Deputy Director, Yoruba Community
4.
Chief Joel Nnaemeka Masi           –           Deputy Director, Igbo Community
5.
Obong Godswill Inyang                –           Deputy Director, AkwaCross
6.
Henry Iyioha                                                –           Deputy Director, Edo/Delta
7.
Agbai Tom Adi                                 –           Deputy Director, Bayelsa
Youths Affairs
1.
Hon. Edison Ehie                            –           Director
2.
Sunny Asetubobe                           –           Deputy Director
Medical Services
1.
Prof. Princewill Chike                    –           Director
Logistics
1.
Hon. Elemchukwu Ogbowu        –           Director
Formal Groups
1.
Chuma Chinye                                 –           Director
2.
Mrs. Inime Aguma                         –           Deputy Director, Professional Groups
3.
Mr. Sunny Wokekoro                   –           Deputy Director, Political Parties
4.
Hon. Isaac Kamalu                         –           Deputy Director, CSOs/NGOs
5.
Ebere Owhonda                             –           Deputy Director, Governor Liaison Officers
6.
Pastor Biobele Odesola                –           Deputy Director, Religious Matters
Local Government Campaign Co-ordinators
1.
Hon. Damiete H. Miller                 –           Degema
2.
Hon. Chidi Amadi                           –           Obio/Akpor
3.
Hon. John Nwachukwu                –           Oyigbo
4.
Dr. Sam Kalagbor                           –           Phlaga
5.
Barr. Dinebari Loolo                      –           Khana
6.
Alabo George Kelly                                    –           Asari-Toru
7.
Dr. Benebo George                        –           Akulga
8.
Chief (Hon) Roderford Longjohn –        Bonny
9.
Kelvin  Agbam                                 –           Etche
10.
Reuben Ago                                     –           Okrika
11.
Senibo Emmanuel Oko Jaja         –           Opobo/Nkoro
12.
Hon. Obarilomate Ollor               –           Eleme
13.
Eze Stanley Nwuju                         –           Omuma
14.
Avor Green                                      –           Ahoada West
15.
Steven Ihua-Maduenyi                 –           Ahoada East
16.
Erastus Awortu                               –           Andoni
17.
Raphael  Muzan Ekpelu                –           Abua/Odual
18.
Chief Anthony Ibifuro                   –           Ogu/Bolo
19.
Sir (Hon ) Mbakpone                    –           Tai
20.
Sam Agwor                                      –           Emohua
21.
Sir Shedrach Chukwu                   –           ONELGA
22.
Confidence Deko                            –           Gokana
23.
Hon. Augustine Obisike Wogugu –        Ikwerre
RSG, Not FIRS, Entitled To Collect VAT, Related Taxes In Rivers -Court
The Federal High Court sitting in Port Harcourt has declared that it is the Rivers State Government, not the Federal Inland Revenue Services (FIRS), should collect Valued Added Tax (VAT) and Personal Income Tax (PIT) in the state.
The court, presided over by Justice Stephen Dalyop Pam, also issued an order of perpetual injunction restraining the Federal Inland Revenue Service and the Attorney General of the Federation, both first and second defendants in the suit, from collecting, demanding, threatening and intimidating residents of Rivers State to pay to FIRS, PIT and VAT.
Pam made the assertion while delivering judgement in Suit No. FHC/PH/CS/149/2020, filed by the Attorney General for Rivers State (plaintiff), against the Federal Inland Revenue Service (first defendant) and the Attorney General of the Federation (second defendant).
The court, which granted all the 11 reliefs sought by the Rivers State Government, stated that there was no constitutional basis for the FIRS to demand for and collect VAT, Withholding Tax (WHT), Education Tax and Technology Levy in Rivers State or any other state of the federation, being that the constitutional powers and competence of the Federal Government was limited to taxation of incomes, profits and capital gains, which do not include VAT or any other species of sales, or levy other than those specifically mentioned in Items 58 and 59 of the Exclusive Legislative List of the Constitution.
The judge dismissed the preliminary objections filed by the defendants that the court lacks jurisdiction to hear the suit and that the case should be transferred to Court of Appeal for interpretation.
Pam, who also dismissed objection raised by the defendants that the National Assembly ought to have been made a party in the suit, declared that the issues of taxes raised by the state government were issues of law that the court was constitutionally empowered to entertain.
He declared that after a diligent review of the issues raised by bothplaintiff and the defendants, the plaintiff had proven beyond doubt that it was entitled to all the 11 reliefs sought in the suit.
The court agreed with the Rivers State Government that it was the state and not FIRS that was constitutionally entitled to impose taxes enforceable or collectable in its territory of the nature of consumption or sales tax, VAT, education and other taxes or levies, other than the taxes and duties specifically reserved for the Federal Government by Items 58 and 59 of Part 1 of the Second Schedule of the 1999 Constitution as amended.
Also, the court declared that the defendants were not constitutionally entitled to charge or impose levies, charges or rates (under any guise or by whatever name called) on the residents of Rivers State, and indeed, any state of the federation.
Among the reliefs sought by the Rivers State Government, was a declaration that the constitutional power of the Federal Government to impose taxes and duties was only limited to the items listed in Items 58 and 59 of Part 1 of the Second Schedule of the 1999 Constitution as amended.
The Rivers State Government had also urged the court to declare that, by virtue of the provisions of Items 7 and 8 of the Part II (Concurrent Legislative List) of the Second Schedule of the Constitution, the power of the Federal Government to delegate the collection of taxes can only be exercised by the state government or other authority of the state, and no other person.
The state government had further asked the court to declare that all statutory provisions made or purportedly made in the exercise of the legislative powers of the Federal Government, which contains provisions which are inconsistent with or in excess of the powers to impose tax and duties, as prescribed by Items 58 and 59 of the Part I of the Second Schedule of the 1999 Constitution, or inconsistent with the power to delegate the duty of collection of taxes, as contained in Items 7 and 8 of Part II of the Second Schedule of the Constitution, were unconstitutional, null and void.
Lead counsel for the Rivers State Government, Donald Chika Denwigwe (SAN), who spoke to journalists after the court session, explained that the case was all about the interpretation of the Constitution as regards the authority of the government at the state and federal levels to collect certain revenues, particularly, VAT.
"So, during the determination of the matter, some issues of law were thrown up like, whether or not the case should be referred to the Court of Appeal for the determination of some issues.
"The court noted that the application is like asking the Federal High Court to transfer the entire case to the Court of Appeal. In which case, if the court so decides, there will be nothing left to refer back to the Federal High Court as required by the Constitution."
According to Denwigwe, the court refused that prayer, and decided that the case was in its proper place before the Federal High Court, and was, therefore, competent to determine it.
Speaking on the implications of the judgement, Denwigwe said it was now, unlawful for such taxes as VAT in Rivers State to be collected by any agency of the Federal Government.
"In a summary, it is a determination that it is wrong for the Federal Government to be collecting taxes which are constitutionally reserved for the state governments to collect. The implication of the judgement is that the government (federal and state) as an authority under the constitution,should be advised by the judgement that it is the duty of all government authorities to comply with and obey the law so long as the court has interpreted it and said what that law is.
"So, in other words, the issue of Value Added Tax (VAT) in the territory of Rivers State and Personal Income Tax should be reserved for the government of Rivers State."
Counsel to FIRS, O.C. Eyibo said he will study the judgment and advise his client.
90% Of Money Laundered Via Real Estate, EFCC Reveals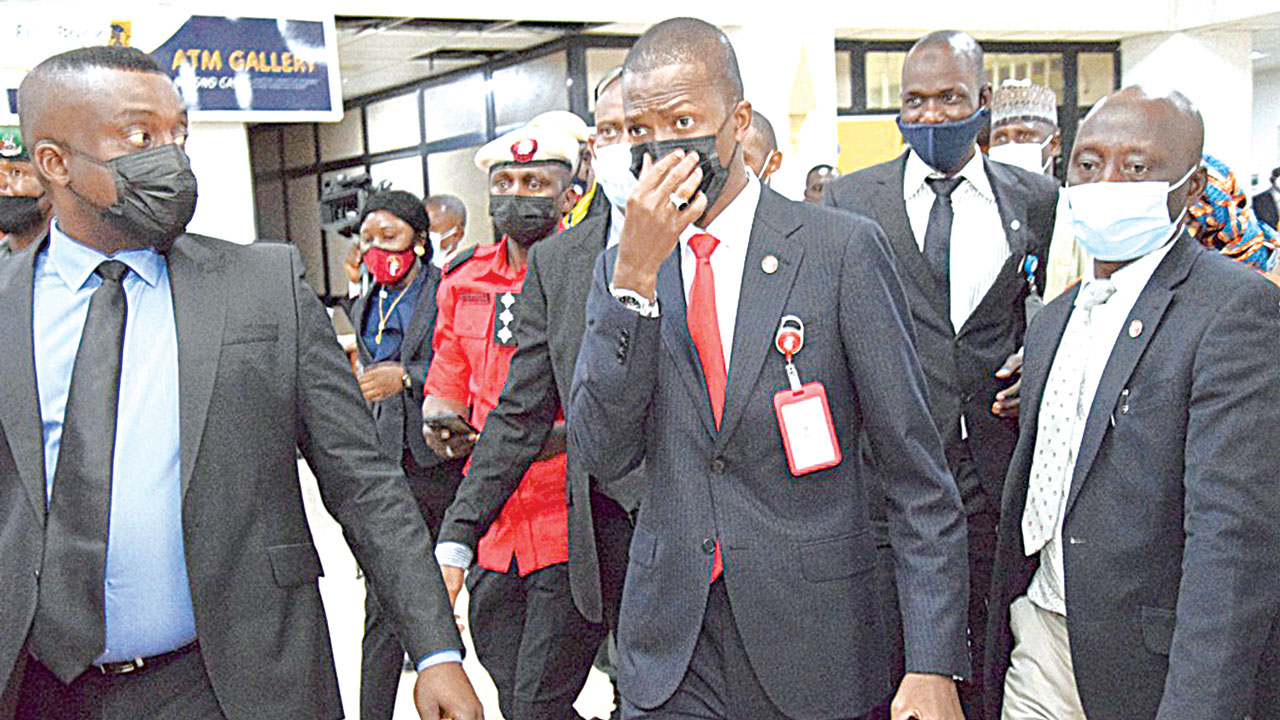 The Economic and Financial Crimes Commission (EFCC) says about 90 per cent of money laundering is done through the real estate sector.
The commission's Chairman, Abdulrasheed Bawa, stated this while featuring on Channels TV's Sunrise Daily, yesterday,
According to him, although the sector is monitored via the special control unit, more needed to be done.
According to Bawa, "One of the problems we have now is the real estate. 90 to 100 per cent of the resources are being laundered through the real estate."
He said there are so many issues involved, but that they were working with the National Assembly to stop what he called "the gate keepers" as there would be reduction in looting if there is no one to launder the money.
Bawa, the EFCC boss, gave an example of a minister who expressed interest in a $37.5million property a bank manager put up for sale.
He said, "The bank sent a vehicle to her house and in the first instance $20million was evacuated from her house.
"They paid a developer and a lawyer set up a special purpose vehicle, where the title documents were transferred into.
"And he (the lawyer) is posing as the owner of the property. You see the problem. This is just one of many; it is happening daily."
The EFCC chairman also revealed that he receives death threats often.
Asked to respond to President Muhammadu Buhari's frequent "Corruption is fighting back" expression, Bawa said he was in New York, USA, last week, when someone called to threaten him.
"Last week, I was in New York when a senior citizen received a phone call from somebody that is not even under investigation.
"The young man said, 'I am going to kill him (Bawa), I am going to kill him'.
"I get death threats. So, it is real. Corruption can fight back," he said.
On corruption in the civil service, he said there were a lot of gaps, especially in contracts processing, naming "emergency contracts" as one.
Bawa said, "A particular agency is notorious for that. They have turned all their contracts to emergency contracts."
However, he said, EFCC has strategies in place to check corruptions, one of which is "corruption risk assessments of MDAs".
According to him, "I have written to the minister and would soon commence the process of corruption risk assessments of all the parastatals and agencies under the Ministry of Petroleum Resources to look at their vulnerability to fraud and advise them accordingly."
Asked if the scope of corruption in the country overwhelms him, Bawa, the EFCC boss said, "Yes, and no."
We've Spent N9bn To Upgrade RSUTH, Wike Confirms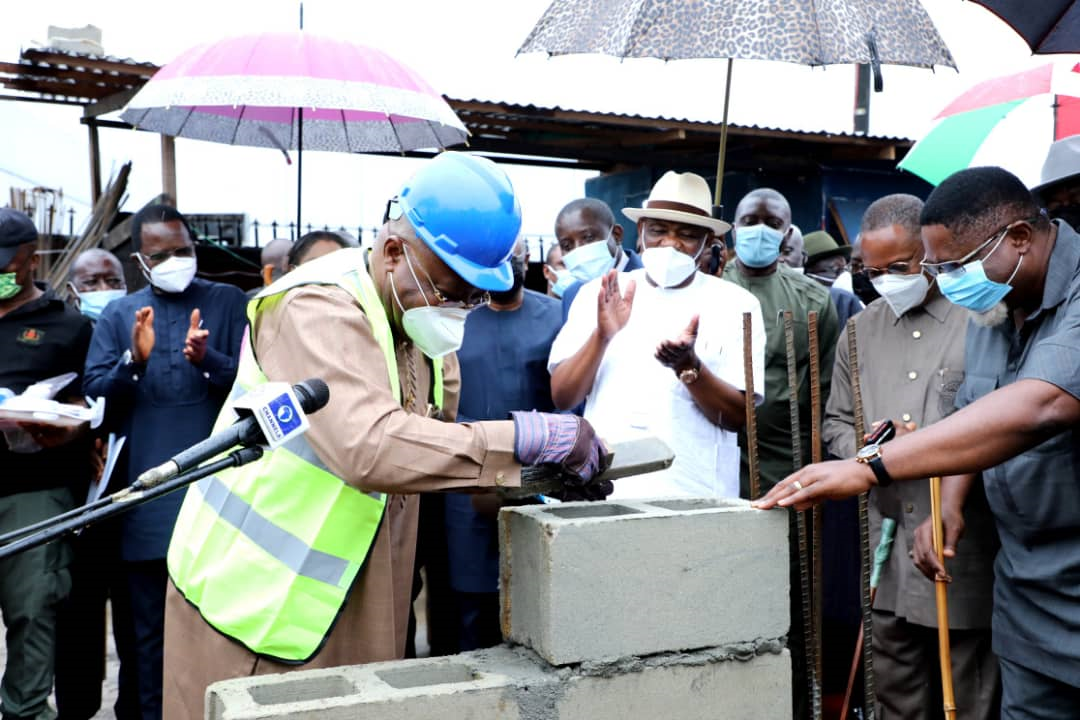 The Rivers State Governor, Chief Nyesom Wike, says his administration has spent N9billion in upgrading structures and installation of new equipment at the Rivers State University Teaching Hospital (RSUTH).
He said the fact that 40 per cent of the 2021 budget of the state is dedicated to provision of quality healthcare delivery was a further demonstration of the priority placed on the sector.
Wike made the explanation at the foundation laying ceremony for the construction of a Renal Centre at RSUTH, last Friday.
The governor said he made promise to Rivers people that the best would be provided to them in all sectors of the society within his capability because of the mandate they gave to him.
"As we came on here, I just looked around and I see the changes in this teaching hospital. I can say that we have put not less than N9billion in this teaching hospital.
"If you look at the budget, the health sector alone, what it's taking from the Rivers State Government is not less than 40 percent of the 2021 budget."
Speaking further, Wike said the state government cannot afford to implement free medical service programme in the present economic circumstance.
While dismissing the request for a subvention for RSUTH, Wike, however, commended the chief medical director and his team for their commitment to turnaround the fortunes of RSUTH.
"I have never seen anywhere that health services can be totally free. They're telling me that people who come here can't pay. I have never declared that this state is going to take over the health fees of anybody."
Also speaking, the former Minister of Transport, Dr. Abiye Sekibo, who performed the flag-off, noted that Wike's achievements in the health sector in particular, surpass what former governors of the state had done.
Sekibo said that the governor has given equal attention to every section of the health sector by providing complete health infrastructure that was positioning the state as a medical tourism destination in Nigeria.
Earlier, the Rivers State Commissioner for Health, Prof Princewill Chike, lauded Governor Nyesom Wike for his interest in the health of Rivers people.
He noted that the renal centre, when completed, would become another landmark development project in the health sector that would handle and manage all kidney-related ailments.
In his remarks, the Chief Medical Director of the Rivers State University Teaching Hospital, Dr. Friday Aaron, commended Wike for approving the renal centre.
Aaron explained that chronic kidney disease was a major burden globally with estimated 14 million cases in Nigeria.
According to him, over 240,000 of these cases require renal replacement therapy in the form of dialysis and renal transplant.
The CMD said the building that would house the centre was expected to be completed in six months and consists of two floors.
The ground floor, according to him, would house the haemodialysis unit with eight haemodialysis machines.
He further explained that the first floor of the centre would house the surgical component where most of the sophisticated equipment for kidney transplant would be installed.
Aaron said Wike has released the funds required to build, equip the centre as well as for the training of personnel locally and internationally.