Christmas Celebration: PH Residents Bemoan Cash Crunch
Today is Christmas Day.
It is another opportunity to celebrate the birth of Jesus Christ. As expected, the atmosphere is electric. The mad rush is noticeable everywhere. Human and vehicular movement is unprecedented in Port Harcourt.There are desperate attempts by residents to meet the expectations of family members and loved ones. This is because love is in the air. In the midst of all these, our correspondent combed the Garden City to find out how the residents feel about today.
Excerpts:
Mrs Chibuzor Martins, food stuff dealer
This year's Christmas, it's well oh! I don't see anything serious about the Christmas this year. People have been complaining, even workers, they say no money is flowing in the system. Workers are lamenting that even the salary when paid is not enough because they have incurred debts that need to be settled before the salary arrives.
There is very low patronage this year than other years. This year what I experienced instead of sales is people coming to ask about the price of things, but they don't come back to buy them again. Look at it now, today is December 24th and yet no sales.
I wonder when we are going to sell out all these goods we have bought and hoping to sell them this Christmas. There is really nothing to show about this year's Christmas, but we have hope for a better tomorrow.
We would still celebrate Christ's birth as it remains the reason for the season, so whether sales, or no sales we would still celebrate the birth of Jesus Christ because His coming is the reason why we are alive.
Mrs Doris David, business woman
Christmas is a season to celebrate the birth of Jesus Christ, so whether there is money, or no money, we must thank God for life because there are many people in the hospital who have money, but cannot celebrate the Christmas.
As the Federal Government has declared Tuesday, 25th, Wednesday, 26th December, 2018 and Tuesday, 1st January, 2019 as public holidays to mark the Christmas, Boxing Day and New Year celebrations respectively, we must take advantage of these public holidays to enjoy ourselves while we are alive.
It would be recalled that the Minister of Interior, Abdulrahman Bello Dambazau, had made the declaration on behalf of the Federal Government in a statement signed by the ministry's Director of Press, Mohammed Manga last Wednesday evening.
This is a period when Christians should think and reflect on God's gift for us and so I want all Christian faithful in Nigeria to use this period in praying earnestly for the betterment and development of our country, Nigeria.
While I also expect that the Federal Government make life comfortable for Nigerians because there is serious hunger in the country and almost all businesses in Nigeria can no longer thrive with the harsh economic system in the country.
Mrs Amaka Shefiu, provision dealer
This Christmas, there is nothing to show for it because up to this time, there is no customer to buy our goods. We are just managing by the grace of God. There is no money, people are complaining of no money.
By this time last year, we sold reasonably although it cannot be compared to sales we made last three years. If it were during the Jonathan administration, by this time, we would have packaged goods for customers to use as souvenirs but this year, not even one person has asked that we wrap gifts for them to use as souvenirs.
This year is the worst year I have ever witnessed in my Christmas sales as there is a very high decline in our sales.
Augustine Eze, mason worker Christmas is very hard to me as there was no money anywhere despite the hard labour I am doing. My family has no food and we cannot travel home for Christmas like we did last year.
During the President Goodluck Jonathan administration, there was enough money in my hand and me and my family members travelled home on time for Christmas and New Year, but this year, it's very difficult for me to see food to put on the table for my family members.
I am very hard working and ready to do any menial jobs, but I will work and no money to pay me for it.
I am not happy at all because I have never celebrated the birth of Jesus Christ without money. I cannot buy Christmas clothes for my children and wife and they are not happy too.
Pastor Kingsley Munachim
This Christmas is very good because it brings life to me, my family and the entire world. This is why I said the Christmas is very good whether there is money or not.
I am grateful that I am alive because there are many people who are on the hospital bed now and they cannot see the brightness of the day, but I am sound and healthy enjoying this Christmas harmattan, so I give God all the glory.
Nwibari Dick, newspaper vendor
There is nothing to celebrate about this Christmas. All I am looking for is money to settle some outstanding demands confronting my family this season. I am struggling to make ends meet, yet, it is as if I am doing nothing. I want the local, state and the Federal Governments to find a way to provide jobs for the people, so that it would go a long way in ameliorating the suffering of the people.
Susan Serekara-Nwikhana

Rivers Begins Fruit Garden Market Allocation, Today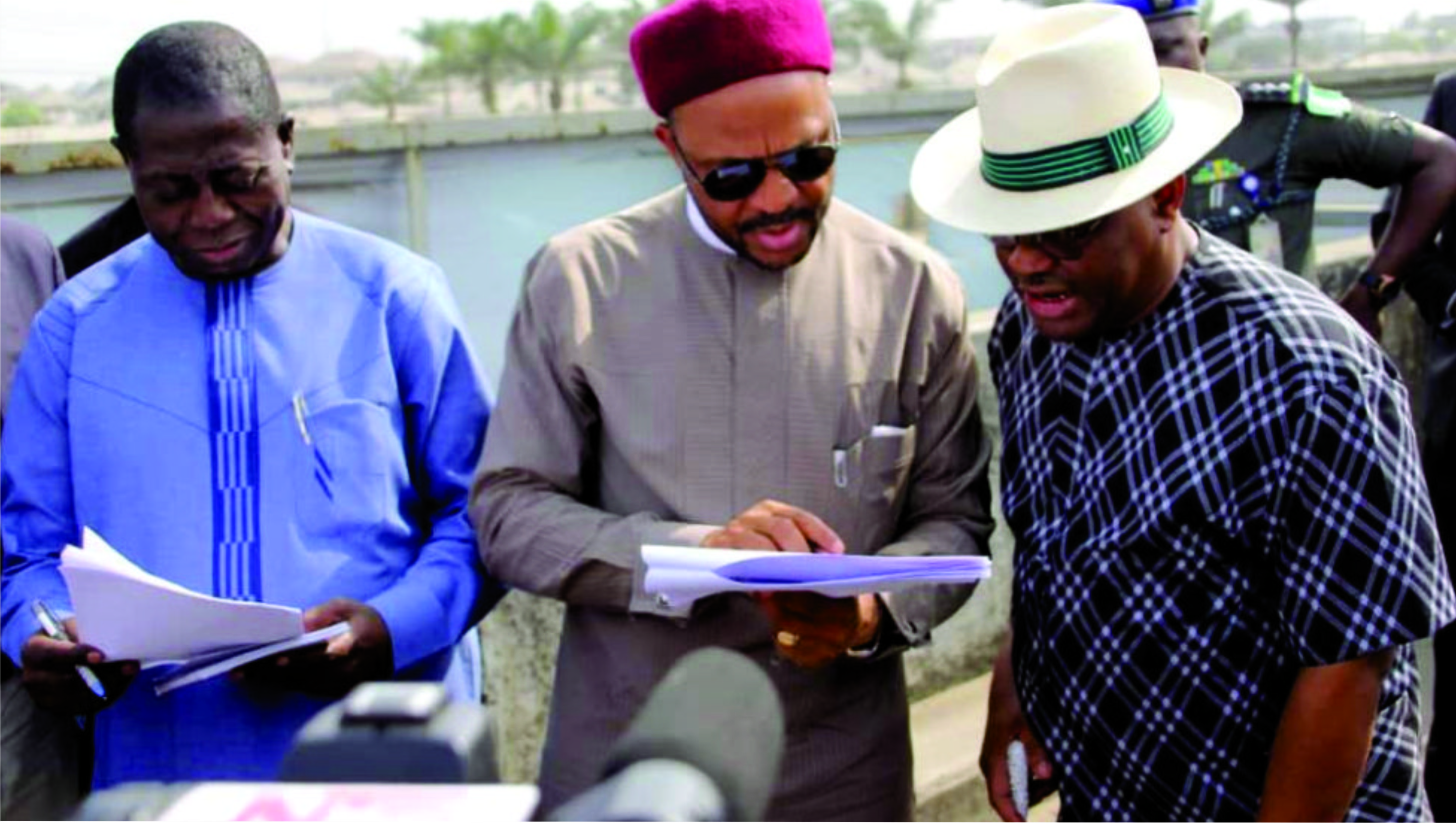 The Rivers State Government will today kick-off the process for the allocation of shops at the newly completed and commissioned ultra-modern Fruit Garden Market in the D/Line area of Port Harcourt City Local Government Area of the state.
This indication was contained in a statement signed by the Chairman, Committee on Allocation of New Ogbum-na-Abali Fruit Garden Market, Dr Bariere Thomas in Port Harcourt, yesterday.
According to the statement, "The committee on allocation of stalls/stores at the new Ogbum-Abali Fruit Garden Market has rolled out its time table as follows: Friday, February 28, 2020 at 10am prompt is for the distribution of forms to original 205 traders of the market. They are to come to the meeting with their proper identification".
It also added that the distribution of forms to the other fruit/vegetable sellers who were not part of the original 203 to collect expression of interest forms would begin, tomorrow.
The statement further explained that on "Monday, March 2, 2020 is for the return of completed application forms by all applicants preceding the balloting exercise the same day".
The committee emphasised that it would continue with the process on Tuesday, March 3, 2020, with the allocation and collection of certificates by the established original 205 and those who were successful in the balloting.
It, therefore, advised all affected persons to comply with the scheduled timeline for the allocation of the stalls to enable government complete the process without hitches in orer to achieve set goals.

Association Tasks Old Boys On Alma Mater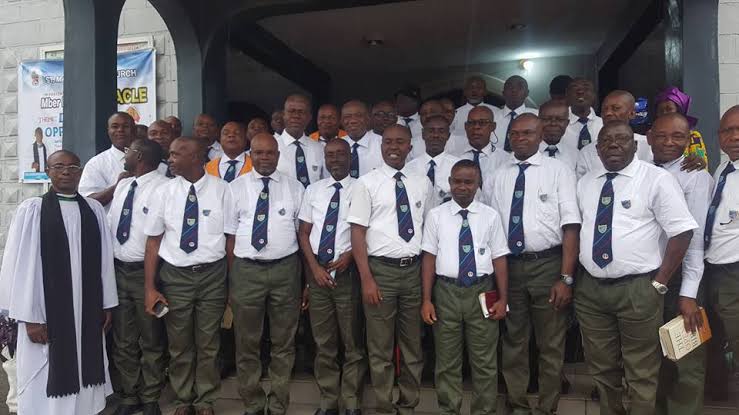 The Okrika Grammar School Old Boys Association (OGSOBA), has called on members of the association to work towards the development of the school.
Speaking at a dinner night organised by the association at Hotel Presidential in Port Harcourt, recently, as part of events marking the 80th anniversary celebration of the body, the National President of OGSOBA, Sam Nwakohu, appealed to members to take matters concerning the school seriously.
He stated that the school has assisted many of the old boys to be what they are in the society, in terms of discipline and otherwise.
"I implore all of us to take matters pertaining to the development of the school as seriously as we take our personal progress.
In this age, our students need to be educated in an improved environment and with better facilities for learning in terms of academics and extra curricula activities " Nwakohu said.
The National President noted with dismay that the association could not finish a building project for over 15 years.
"We should try and improve infrastructure of the school. It is not pleasant to note that we could not complete one building for over 15years. While most of us have houses in UK, US and some living in mansions", he stated.
Also speaking, the chairman of the anniversary committee, Engr. Daso Derefaka, appealed to members to consider the school's progress.
While noting that the school was currently in need of major repairs, especially auditorium, he thanked members that attended the anniversary and reunion celebration.
By: Tonye Orabere

Oversight Functions Take Centre Stage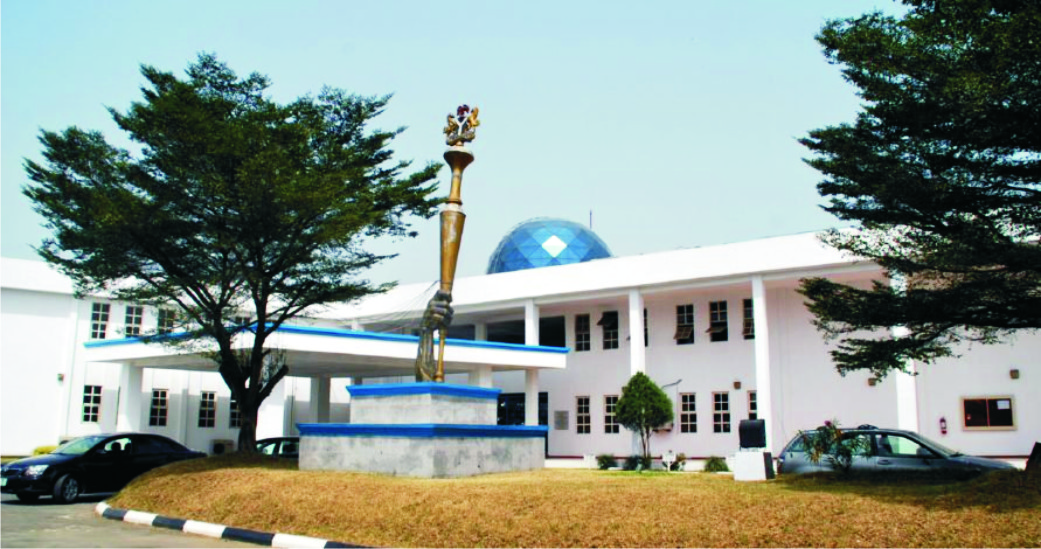 Oversight functions dominated activities in the Rivers State House of Assembly in the week under review though there had been other programmes by the various legislators.
Last Monday, Deputy Speaker, Hon. Edison Ogerenye Ehie unveiled some projects he personally built to appreciate his constituents at Idoke and Edoha in Upata kingdom of Ahoada East Local Government Area.
The projects includes classrooms at Idoke and lock up shops at Edoha. He noted that they were not constituency projects but his own personal donation to the people.
Calling on the people to utilise the projects, Chairman of the Council, Barrister Benjamin Eke commended the lawmaker for his love for the people.
Tuesday last week, member representing Asari Toru ll in the House and Committee Chairman on Information and Training, Hon. Enemi George Alabo met with members of the Assembly correspondents corps.
The lawmaker said the Assembly planned to reorganise its information management policy towards improving public enlightenment and to consolidate some of the achievements of the House.
He sought for synergy between the Assembly and the press corps as a way to further inform the citizenry on what the legislature was doing.
Henceforth, he hinted that a central information structure would be set up for a unified dissemination system.
Earlier, Chairperson of the Assembly Press Corps, Ijeoma Tubosia congratulated and at the same time commiserated with Enemi George on his victory at the polls and death of his father respectively.
She said the meeting was part of steps to intimate the House authorities of a new press corp management executive.
Tubosia sought for the incorporation of the press corps in activities of  the House and to ensure that the public is fully updated of its programmes.
Last Thursday, House Chairman on Community and Chieftaincy Affairs, Hon. Matthew Dike and that of Employment and Local Content, Hon. Dumle Maol met with Community Liaison Officers(CLOs) in South East Senatorial District.
Dike and Maol urged the CLOs to ensure they champion the interest of their communities and that of the companies to foster peace and conducive operations for development of the state.
They stressed the need to implement Memorandum of Understanding and Local Content policy for fairness and equity for host communities of these companies.