Yuletide: Traders, Workers Lament Economic Hardship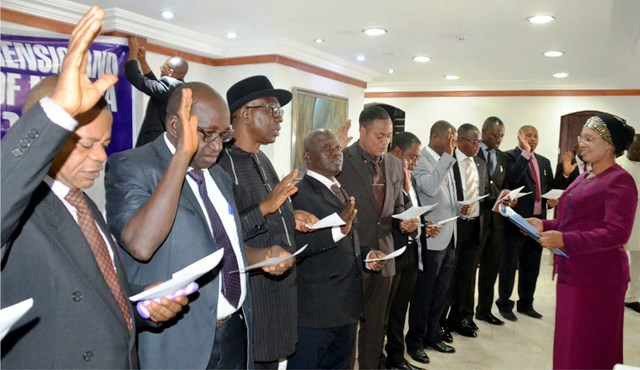 2018 Christmas celebrations may take less cheering dimension as economic hardship bites harder on Nigerians, multinational companies, corporate organisations and traders, investigations by The Tide have revealed.
Findings have shown that the current harsh economic situation in Nigeria is already taking a toll on the activities of some top corporate organisations as most of the firms owe workers several months' salaries.
Some others, it was gathered, had also told their employees not to expect the usual 13th month salaries and other end of the year gift items and bonuses.
For instance, a source in a top Port Harcourt-based advertising agency told The Tide that the 2018 yuletide would not be the same for employees.
According to him, the poor state of the economy has led to the agency owing its workforce about six months' wages.
"We are not certain whether we will receive all outstanding salaries and bonuses before Christmas, much less collect several Christmas gifts like bags of rice, other food condiments and 13th month salary as it is done annually. In the last few months, we have been collecting only 30 percent of our salaries and no one can mention gifts or bonuses this year."
"This is really frustrating because my relatives are expecting gifts from me too and I don't think I can accommodate such in 2018," he lamented.
A staff of one of the oil companies along Trans-Amadi Industrial Area of Port Harcourt, Dr Jennifer Addah, is also disturbed that she may not be able to meet the increasing demands of her family this season.
Though, she admitted that the oil firm did not owe salaries, she said all benefits that came with the employees' end of year bonuses have been cancelled.
She recalled that the employees of the company were usually paid the 13th month salaries with all expenses paid for a family of six for a trip to any European or American country of choice and new generating set among other benefits.
These benefits, according to her, have been cancelled.
She asserts: The children look forward to the trip every year and I really don't know how to explain to them that it would not take place in 2018. I can afford to pay for the trip but one has to be discerning on what expenses to take or drop because of the porous economy and there is need to plan for greater challenges in the future."
Meanwhile, a staff of Rivers Vegetable Oil Company Limited, Port Harcourt, who preferred to remain anonymous, also confirmed that business activities had shrunk, which had made most firms reduce operations and workforce.
He said RIVOC neither gave out rice nor frozen foods during yuletide but rather packaged its products it gives to both employees and customers."
Besides, corporate gifts dealers and artisans are groaning as they complain bitterly of low patronage.
Bethel Toby
Customs Accuses Embassies Of Encouraging Smuggling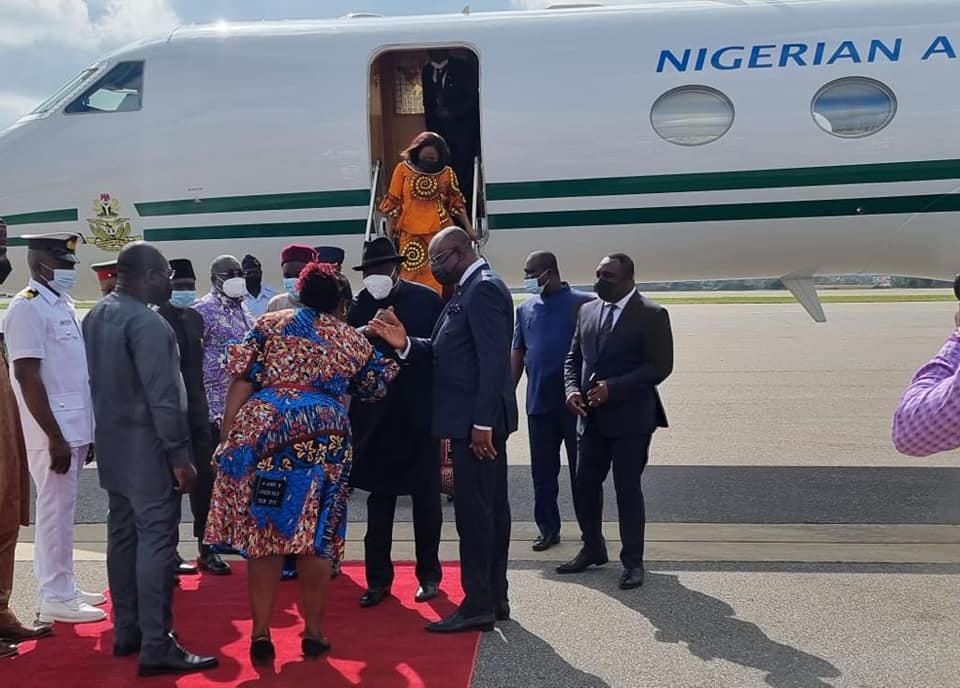 Another mode of vehicle smuggling through the land borders hiding under diplomatic cover of embassies has been uncovered by the Nigeria Customs Service at Seme Border in Lagos.
The Customs Area Controller, Seme Border, Comptroller Bello Mohammed Jibo, disclosed this on Tuesday when briefing newsmen on activities of the command between January and September.
Jibo displayed four exotic vehicles with diplomatic number plates that were seized by his men.
He said that the smugglers in an attempt to bring in dutiable vehicles into the country without paying Customs duty hid under the pretence that the vehicle belonged to a diplomat.
Jibo said that upon scrutiny and investigation, the claims that the vehicles belonged to the embassies and that diplomatic officials were traveling in them were discovered to be untrue.
The command, according to him, also intercepted contrabands worth one thousand, two hundred and forty four (1,244) smuggled items with Duty Paid Value (DPV) of eight hundred and eighty six million, four hundred and twenty eight thousand, one hundred and sixty three Naira, forty one kobo (N886, 428, 163.41) only between January and September this year.
The command added that it collected the sum of seven hundred and eighteen million, eight hundred and twenty eight thousand, five hundred and twenty nine Naira, eighty five kobo (N718, 828, 529.85) only as revenue during the period under review.
Within this period, the command also processed and exited exported trade volume of six hundred and thirty five thousand, one hundred and forty nine Naira, twenty three kobo (635, 149.23) metric tonnes, with the Free On board (FOB) value of fifteen billion, five hundred and sixty four million, one hundred and thirty thousand, five hundred and eighteen Naira, nine kobo (N15, 564, 130, 518.09) only, and the NESS value of seventy eight million, two hundred and three thousand, seven hundred and seventy nine naira, eighty one kobo (N78, 203, 779. 81) only.
Under ETLS, the command treated and exited one thousand, three hundred and fourteen (1,314) trucks of goods under the scheme.
Explaining some of the items seized, Jibo said in July 2021, the command made a huge seizure of three thousand, one hundred and eighty six (3,186) parcels of cannabis sativa concealed with sharp sand along Badagry-Seme road.
"Furthermore, in our last press conference, the command handed over two hundred and thirty two (232) parcels of cannabis sativa to National Drug Law Enforcement Agency (NDLEA) Special Command Seme.
"Securing our borders is a collective responsibility; the Nigeria Customs Service ensures inter-agency cooperation and coordination among all the other security agencies at the border", he said.
The command, however, lamented that the economic policies of the Benin Republic was affecting its revenue drive, saying all goods transiting through Benin are mandated to pay some duties and levies by the government of Benin Republic which is contrary to ECOWAS protocols and international transit agreements.
By: Nkpemenyie Mcdominic, Lagos
Nigeria Owes N35.5trn, As Local Debt Stands At N21trn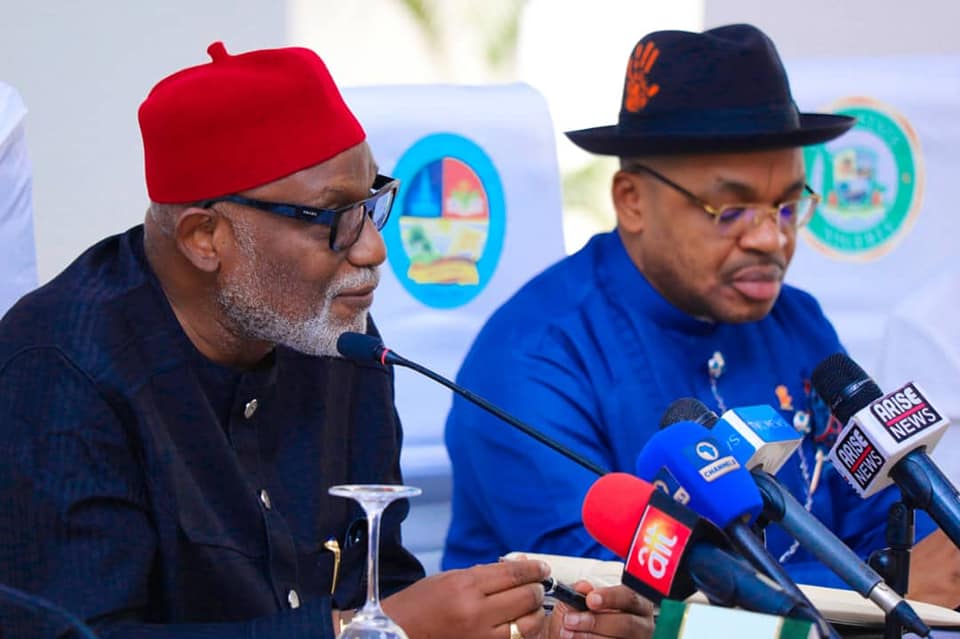 The nation's public debt stock stood at N35.465trillion as at June 30, Director-General of the Debt Management Office (DMO), Ms. Patience Oniha, has disclosed.
Total public debt is composed of the domestic and external debt of the Federal Government, the 36 state governments and the Federal Capital Territory (FCT).
Nigeria's total public debt stock was N33.107trillion or $87.239billion, as at March 31, 2021.
This indicated a N2.358trillion rise in the debt stock from the end of the first quarter of the year to the end of the second quarter.
A breakdown of the public debt figure under review indicated that that external debt was N13.711trillion, representing 38.66 per cent.
On the other hand, domestic debt was N21.754trillion, representing 61.34 per cent of the total stock.
The Federal Government accounted for N11.828trillion of the external debt and N17.632trillion of the domestic debt.
States and the FCT's external debt stood at N1.883trillion, with a domestic debt stock of N4.122trillion.
The breakdown of the external debt showed that the bulk of the debt is owed to multilaterals (World Bank Group and the African Development Bank Group), which accounted for 54.88 per cent.
The next highest category is the commercial debt (Eurobonds and Diaspora bonds) which accounted for 31.88 per cent; while bilateral (China, France, Japan, India and Germany) stood at 12.70 per cent.
Promissory Notes represent 0.54 per cent.
Oniha explained that the nation had several benefits from going to source funds which included showcasing Nigeria in a positive light in the international financial markets where large pools of capital are available.
In addition, she said, "The sovereign Eurobonds serve as a benchmark on the back of which several local banks have issued Eurobonds. Amongst them are Zenith Bank, Access Bank, UBA, FBN, Ecobank Nigeria and Fidelity Bank. This window opened by the sovereign enabled these Nigerian Banks raise Tier-2 Capital to meet regulatory requirements and enhanced their capacity to lend to, and, support local borrowers.
"Issuing Eurobonds has been a potent tool for building up Nigeria's External Reserves. A healthy level of External Reserves supports the Naira Exchange Rate and Nigeria's sovereign rating.
"Raising funds externally through Eurobonds to finance budget deficits reduces the level of sovereign borrowing in the domestic markets. The benefits of this are many: mitigates the risk of crowding out the private sector (more funds available at moderate rates for other borrowers in the domestic economy).
"The Eurobonds are also listed in Nigeria's two securities exchanges: The Nigerian Exchange Limited and FMDQ Securities Exchange Limited. This increases the size of these exchanges and diversity of instruments listed.
"The Eurobonds are actually issued as part of approved Government Borrowing Plans, usually in the FGN's annual budgets, for financing capital projects thereby reducing the infrastructure gap."
The D-G explained that the issues of rising debt, high debt service to revenue ratio and utilization of borrowed funds were germane.
She said that members of the public should not lose sight of the facts which necessitated borrowing which included, "Huge Infrastructure Deficit , Recession (twice in the last six years), Consecutive Budget Deficits, Low Revenue Base, compounded by dependence on one source – crude oil which prices crashed and at a point, at the peak of the Covid-19 pandemic had no buyers."
Oniha stressed that Nigerians must challenge themselves and support the Federal Government on the need to raise revenue.
She noted that the 5 per cent tax as a percentage of the Gross Domestic product (GDP) was too poor for Nigeria and that concerted efforts must be made to increase the nation's revenue.
The D-G disclosed that work has already started on this, adding the Federal Government debt to the Central Bank of Nigeria which was at about N10trillion at the beginning of the process.
She said, "We are working towards recognizing it, getting the proper approvals to include it in the public debt stock. Where we are is to get the necessary approvals to convert it into a tenured debt."
On the foreign exchange implications for debt service, especially the fall in the value of the Naira, in recent times, the DMO boss said, "we have initiated actions towards managing that risk."
85,265mt Of LPG Supplied In August, PPPRA Claims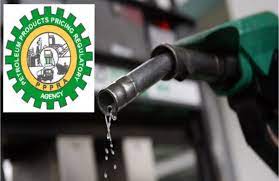 The Petroleum Products Pricing Regulatory Agency (PPPRA), yesterday, reported that 85,264.803 metric tonnes (MT) of liquefied petroleum gas (LPG) were supplied nationwide in August.
The Executive Secretary of the agency, Abdulkadir Saidu, made the disclosure in a statement.
A breakdown of the supply report shows that 38,040.457MT was sourced locally by Ever Oil, Stockgap, NIPCO, 11 Plc, Greenville Natural Gas, PNG Gas Ltd, NPDC and Ashtavinayak Hydrocarbon Ltd, while 47,224.346MT was imported by NIPCO, Matrix, Algasco, Techno Oil, Prudent, AA Rano, Stockgap.
Additional analysis of the data on importation in the month of August shows that 21,606.301MT was imported from the USA, while 13,044.266MT was imported from Algeria and 12,573.779MT was brought into the country from Equatorial Guinea.
The volume of LPG supplied in August suggests a decrease of about 21,959.781MT compared to the 107,224.584MT supplied in the month of July.
In addition, 102,787.234MT was also supplied in the month of June.
On the other hand, out of the 38,040.457MT sourced locally, 7,042.058MT was sourced by Ever oil, 9,429.761MT by Stockgap, 7,687.112MT by NIPCO, 4,761.626MT by 11 Plc and 440.380MT by Greenville,Rumuji, Rivers State.
Also, the PNG Gas Ltd in Ebedei, Delta State supplied 651.490MT into the market, while NPDC, Oredo, Benin State provided 1,055.310MT and Ashtavinayak Hydrocarbon Ltd Kwale, Delta State, discharged 6,972.720MT.
Similarly, 11,262.04MT of propane was sourced locally and supplied into the energy market by NPDC and Ashtavinayak Hydrocarbon.
"It is worthy to note that since the declaration of the "Decade of Gas" by President MuhammaduBuhari, and the Minister of State for Petroleum Resources, Chief Timipre Sylva, the nation has witnessed a significant increase in the volume of LPG produced locally. This is due to the commitment of the Federal Government in promoting gas penetration, to ensure a clean source of energy for cooking, power generation and transportation,"Saidu said.
The Petroleum Industry Act (PIA) as the first law that recognises the oil and gas midstream sector will promote and protect gas-based investments and optimise the nation's enormous gas potentials while ensuring that Nigeria transit to become a net-zero emission nation.
The PPPRA boss reiterated the agency's continued support for the Federal Government's policy to deepen LPG penetration in the country and create a healthy life for Nigerians.