Oil, Gas Sector's Financial Flows Reduce To $17.05 – NEITI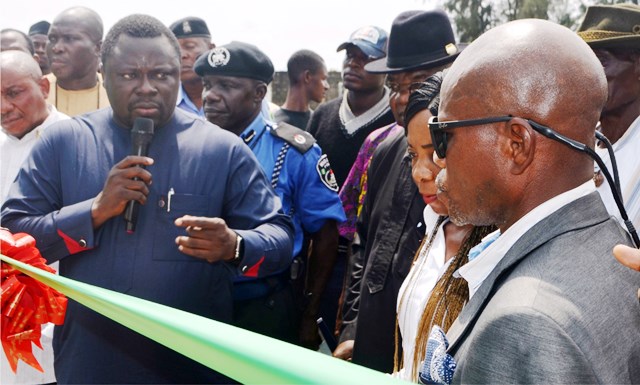 The Nigeria Extractive Industries Transparency Initiative (NEITI) says that total financial flows from Nigeria's oil and gas sector reduced to 17.05 billion dollars in 2016, indicating a 31 per cent decline on the 24.79 billion dollars generated in 2015.
NEITI disclosed this in its 2016 Oil and Gas Audit Report released in Abuja last Friday.
The report revealed that the decline was a 75 per cent plunge on the sector's peak earnings of 68.44 billion dollars generated in 2011.
It noted that the 2016 figure was the lowest in 10 years and the fifth lowest in the 18 years covered by NEITI's audit reports from 1999 to 2016.
The report blamed the plunge in revenue in 2016 on the low oil prices in the global market and reduced oil production in Nigeria, which in turn was caused by disruption and vandalism of oil assets and spike in crude theft, among others.
It added that the yearly average price of crude oil per barrel stood at 43.73 dollars in 2016 as against 52.5 dollars in 2015.
It said that a total of oil production in 2016 was 659 million barrels as against 776 million barrels produced in 2015
This, it noted was a decline of 15 per cent.
"The Nigerian Liquefied Natural Gas' NLNG, dividend, loan and interest repayment for 2016 dipped by 63.5 per cent to $390.2 million, as against $1.07 billion recorded in 2015,'' it added
On crude oil theft and sabotage, it revealed that the country lost about 101 million barrels of crude oil to theft and sabotage valued at 4.4 billion dollars
"Of the total loss, Seplat Petroleum Development Company and Shell Petroleum Development Company, SPDC, accounted for 81 million barrels of crude oil lost through sabotage, while 20 other oil companies recorded 19.8 million barrels lost to theft.
"Losses due to crude oil theft and sabotage rose from 27 million barrels in 2015 to 101 million barrels in 2016, an increase of 274 per cent.
"This was aside losses due to deferment, which in 2016 was put at 144 million barrels which also went up by 65 per cent when compared to the 87.5 million barrels in 2015," it said.
On cash calls and Joint Ventures (JV), the report said that 8.2 billion dollars was budgeted for cash calls in 2016, out of which 5.5 billion dollars was released and 4.9 billion dollars was paid.
It added that Non-Joint Venture, JV, cash call expenses came to 874 million dollars, representing 17.59 per cent of cash call expenditure.
It further revealed that the contribution of the oil and gas sector to Nigeria's Gross Domestic Product (GDP) dropped from 9.5 per cent in 2015 to 8.3 per cent in 2016.
On gas production, it said that total gas produced in 2016 was 3.051 trillion Standard Cubic Feet (SCF) out of which 288.209 billion SCF was flared, representing 9.45 per cent of production.
"A total of 126 million barrels, valued at  5.48 billion  dollars or N1.37 trillion, was earmarked for domestic consumption, allocated as follows: 23 million barrels (18%) for refineries, 55.9 million barrels (45%) for Direct Sale Direct Purchase (DSDP), 36.6 million barrels (29%) for PPMC lifting and 10.4 million barrels (8%) for offshore processing.
"From the money for domestic crude allocation (DCA), NNPC deducted the following upfront: N512 billion for JV cash call; N126.5 billion for pipeline repairs and maintenance; N99 billion for under-recovery and N20 billion for crude losses," it said.
DPR Shuts 11 Gas Plants, Petrol Stations In Abuja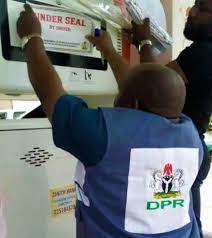 The Department of Petroleum Resources (DPR) has sealed 11 illegal gas plants as well as seven filling stations over various sharp practices in Abuja, Nigeria's seat of government.
The raided plants selling mainly Liquefied Petroleum Gas (LPG) also known as cooking gas and the filling stations visited were located in Karimo, Gwagwa, Games Village, Kuje and Gwagwalada in the Federal Capital Territory (FCT).
The petroleum industry regulator stated that the LPG plant owners were operating illegally while the affected petrol stations were carrying out their businesses without valid licences.
Some of the illegal gas plants affected were: Macco Synergy, Mr T&M cooking gas, Trinity cooking gas, Meter Smile Gas ltd, Sunny Sun cooking gas, among others.
In her remarks, during the operation, the DPR Abuja Zonal Operations Controller, Mrs Roselyn Wilkie, said that previous efforts to get the illegal operators to regularise their businesses failed to yield the needed results.
She said: "During today's exercise, 11 illegal LPG plants were raided in collaboration with the Nigeria Security and Civil Defence Corps (NSCDC). Some personnel of these illegal facilities were arrested and they have been handed over to security operatives for prosecution.
She said, "All our efforts to get the attention of the illegal facility operators with the view to regularising their businesses failed to yield the desired result."
DPR cannot sit back and watch the danger the existence of these illegal facilities portends to the lives and properties of citizens.
"This necessitated our going out as the situation arose to enforce provisions of the relevant laws and regulations for construction and operation of petroleum products facilities in the downstream sector."
She added that the DPR as an opportunity house and business enabler had been engaging illegal petroleum product facility owners to get the best advice on how to regularise their businesses and operate legally in a safe environment.
Wilkie further called on all illegal facilities' operators to come forward and regularise their operation by obtaining the necessary licence to operate from the organisation.
According to her, this would ensure the protection of investors' assets and the safety of lives and properties within the sector.
During the raid, seven filling stations were visited while 18 petrol pumps were sealed for sharp practices, including for suspected cases of diversion of six trucks containing products.
IPMAN Suspends Strike, Directs Members To Resume Operation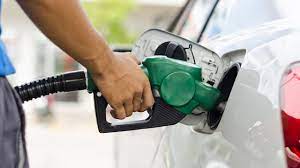 The Independent Petroleum Marketers Association of Nigeria (IPMAN) has directed its members in Enugu State depot to resume supplies of petroleum products.
The National President of IPMAN, Alhaji Sanusi Fari disclosed this in a statement made available to journalists last Saturday.
According to the statement, the national leadership of IPMAN had last Thursday directed the withdrawal of their services at the Enugu loading depot of the Nigerian National Petroleum Corporation (NNPC) with effect from Friday.
The National Executive Committee (NEC) of IPMAN attributed the directive to an alleged attack on their secretariat in NNPC, Enugu depot on Thursday by men of the Nigeria Police Force.
The foregoing halted the supply of petroleum products to Enugu, Ebonyi and Anambra, a situation which caused a significant hike in the pump price of Premium Motor Spirit (PMS) in the affected states.
Meanwhile, Fari said that the NEC of IPMAN had reviewed the situation and directed their members to resume their services and operations.
"As a result of the intervention of higher authorities in the unwarranted and unprovoked invasion of our secretariat at Enugu depot, the NEC of IPMAN has called off our strike actions.
"Normal services and operations will immediately resume in the affected states of Enugu, Ebonyi and Anambra to allow for fruitful discussions," he said
Why PIA Should Be Reviewed Every Five Years – ICSAN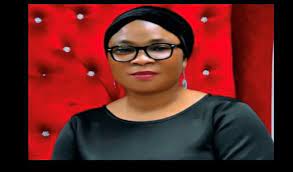 The Institute of Chartered Secretaries and Administrators of Nigeria (ICSAN) has recommended that the Petroleum Industry Act (PIA) should be subject to review at least every five years.
Its Registrar, Taiwo Olusesi, made the recommendation in the Institute's position paper on the PIA on Saturday in Lagos.
The Institute said that such periodic review would help to consolidate on the gains of the epoch-making legislation. "This is to accommodate the genuine yearnings of the stakeholders as well as other requisite exigencies that might come to light during usage of the law," she said.
The Tide source reports that the PIA provides for the establishment of the Nigerian National Petroleum Company Limited (NNPCL) within six months after the enactment of the Act. She enjoined government to build a proper governance structure around the NNPCL.
Olusesi urged that the appointment of the directors to its board must be based purely on merit with emphasis on issues of relevance, board requirements, and diversity in the board composition.
She added that there must be strict adherence to the notions of disclosure and transparency while ethical observances must be ingrained in the template of the company's operations. "There must be an adequate framework of risk management and control system which should incorporate well-articulated whistleblowing policy.
"Furthermore, proper checks and balances must be built into the system to ensure that no individual, unit, or department can undermine or dis-apply the control system at his or her whims and caprices.
"We request that NNPCL should always have board to oversee and guide the management to achieve the expected objectives.
"There should be an annual board appraisal with the corporate governance evaluation of NNPCL, which should be published," she said.
She said that without putting in place all these governance mechanisms, the envisaged metamorphosis of the moribund NNPC into a more efficient and dynamic NNPCL would not be realised.
According to her, the exercise will simply be a mere change of name without a change of anything else, with all its concomitant business-as-usual tendencies.
The corporate governance professional added that as a public interest entity, the NNPCL must have a qualified and experienced company secretary to oversee its secretariat.
She said this would enable the secretariat also play its role as the compliance officer responsible for the entrenchment of good corporate governance in the company.
"The qualification and experience must not be less than that of a company secretary of a public interest entity and the recruitment process must be competitive.
"The status of this management staff, duties, functional and administrative roles, responsibilities, reporting lines and mode of determination must be clearly stated in writing by the Board," she said.
Olusesi also called for the proper and adequate monitoring of activities in the downstream sector to discourage all manner of sharp practices including hoarding of products to create artificial scarcity for price increment.
"The Federal Government should be proactive in devising ways and measures to counter the unscrupulous elements who may attempt to sabotage the interplay of demand and supply in a deregulated market," she said.
She urged government, through the Federal Ministry of Petroleum Resources, parastatals and regulators to embark on massive stakeholders' enlightenment campaign to dispel the confusion by illuminating the provisions of the Act and revealing their implications.
"Much of the controversies trailing the PIA 2021 emanate from many of its grey areas and provisions which are capable of many interpretations.
"This lack of preciseness and clarity of many provisions in the Act is breeding mistrust and apprehensions among many stakeholders.
"For example, the provisions on the Thirty per cent Frontiers Exploration Fund require elucidation.
"The Institute, in consonance with its tradition of guiding on issues of Corporate Governance and Public Administration, hereby undertakes to convene a stakeholders' webinar for the sake of mass enlightenment on this new PIA 2021," she said.