Try These Top Dating Services If You Are Still Single
Digital technology has redefined our society in more ways than one. With the use of computers and smartphones, as well as other mobile devices, it is easier to do a lot of things, such as to shop and pay bills. Even dating has changed! Nowadays, online dating services offer the perfect platform for those who are looking for a partner, whether it is for a casual or serious relationship.
If you are still single, chances are, you have not yet discovered the magic of dating websites and services. Clueless about where to get started? Check out https://www.thetop10sites.com/online-dating/ to find the best for you! Below, we will be listing down five of the top choices that should be on your radar!
Zoosk
According to Mashable, Zoosk is an online dating service that is favored by many because of its user-friendly interface. The design makes it easy to navigate, although there were some complaints about how it tends to get spammy. With the latter, you have to be more careful to have an assurance that you will be dating only legitimate users.
One of the best things about Zoosk is its size. The company takes pride in having more than 35 million members who live in over 80 countries all over the world. With this, there is surely one who will be a match for you! You will never run out of choices, regardless of how picky you are.
Zoosk also comes with a dedicated mobile app! This makesit easy to search for a potential date even when you are using your smartphone.
Looking at the demographics of the users of this online dating service, there are about 52% females and 48% males. The average age of users, on the other hand, is 27 for females and 24 for males.
Zoosk has also gained a reputation for being inclusive. It is for everyone. Even for gays and lesbians, the dating app is perfect!
Elite Singles
If you plan to try your luck in love using an online platform, this is one of the best dating sites you might want to take into consideration.
It is not easy to get started with this online dating service. While creating a profile is pretty much straightforward, there are tons of questions that you have to answer, which can take up to 45 minutes to complete. However, this is actually a good thing since the site is trying to get to know you to be able to find your perfect match.
The matching algorithm in Elite Singles is based on the Five Factor Model Theory. Aside from your personality, your match will be determined by factors like location, age, and occupation. You will be set up with up to seven matches in a day.
If you are looking for young love, this is probably not the site for you. This is not exactly designed with the needs of millennials in mind. In fact, the age of their users ranges from 33 to 50 years old. This is geared towards those who belong to the group of working professionals.
Match
This is another option that should make it on your list of the best dating apps and services. One of the biggest selling points of the website is their satisfaction guarantee. You will find your match within six months of creating your profile! If you are unable to do so, they promise to provide you with six months of free membership. Good deal, right?
To create a profile, you will be asked to provide details about your physical appearance, faith, and hobbies, among other things. You can complete it within a few minutes. Even finding a match is almost effortless. You will be able to see only one profile at a time and you will decide whether it is a match or a pass.
One of the most important things that should be pointed out about Match is with regards to how its members are serious about dating. This is not one of those dating services where people are only after sex.
OurTime
Online dating is for people of all ages. It is not only for millennials. Thankfully, with online services like OurTime, seniors who are looking for a date are given the perfect platform to search for their match. Whether you are looking for the opposite or same sex, this dating service can extend a helping hand.
OurTime claims that they understand what it means to be over 50, including the difficulty of finding a date. With this, they have developed an easy-to-use app that matches mature users. The app is free to download, but to be able to take advantage of its full features, you have to subscribe to one of the paid plans.
From the website of OurTime, they say that you can meet more than 50 singles in your area. The number is not as overwhelming as what you can most probably expect with the top three sites mentioned above.
Silver Singles
This is another dating service that is made specifically for people who are aged 50 and above. Since it was launched in 2002, it has been one of the leading dating sites for seniors. It is a dating platform with an international network in countries like the United States, United Kingdom, Canada, Australia, and Germany.
On average, the users of Silver Singles are 41% males and 59% females. It is also estimated that there are 85,000 active monthly users.
As for the match system, as a part of the profile creation process, members will need a comprehensive personality test. This will provide the website with the data that is needed to match the user with the other members of the community. Every day, the website will recommend three to five compatible profiles.
For people on the go, it is also a good thing that a mobile app has been developed for both iOS and Android.

COVID-19: Body Charges Rivers On Thorough Hand Washing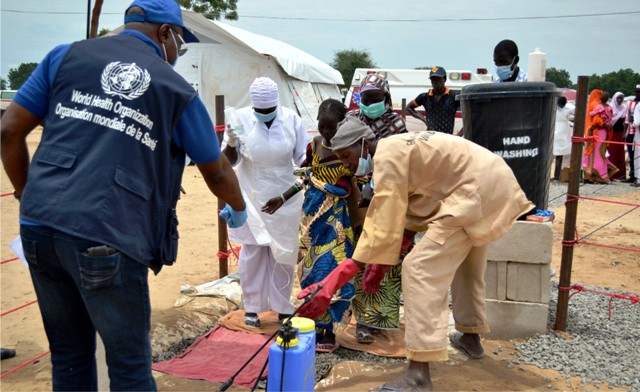 Amidst fears associated with the dreaded Coronavirus, which has been detected in most states, the Rivers State Rural Water Supply and Sanitation Agency (RUWASSA), says it has taken necessary precautionary measures to combat the Coronavirus, also known as COVID-19.
Speaking while fielding questions from journalists, the General Manager of the Rivers State Rural Water Supply and Sanitation Agency (RUWASSA), Mr. Napoleon Adah, said such measures were aimed at raising awareness on proper and regular hand washing, and the use of alcohol base hand sanitiser.
"As an agency saddled with the responsibility of hand washing and personal hygiene, we are working in collaboration with the United Nations Children's Fund (UNICEF) and Rivers State Ministry of Health in order to carry out adequate advocacy and sensitisation to the communities on the inherent dangers of COVID-19," Adah said.
He further commended the Rivers State Governor, Barr. Nyesom Wike for his effective leadership to curb the spread of the virus in Rivers State.
According to him, there are several committees set up by the Governor to create adequate awareness in the area of COVID-19. This, he said has invariably made the state to be Coronavirus free.
The RUWASSA boss, who is also an environmental disaster risk management expert, noted that the agency in collaboration with UNICEF is currently working out modalities to provide automatic hand washing facilities to the various LGAs of Rivers State.

COVID-19: 'No Challenge In Community Sensitisation'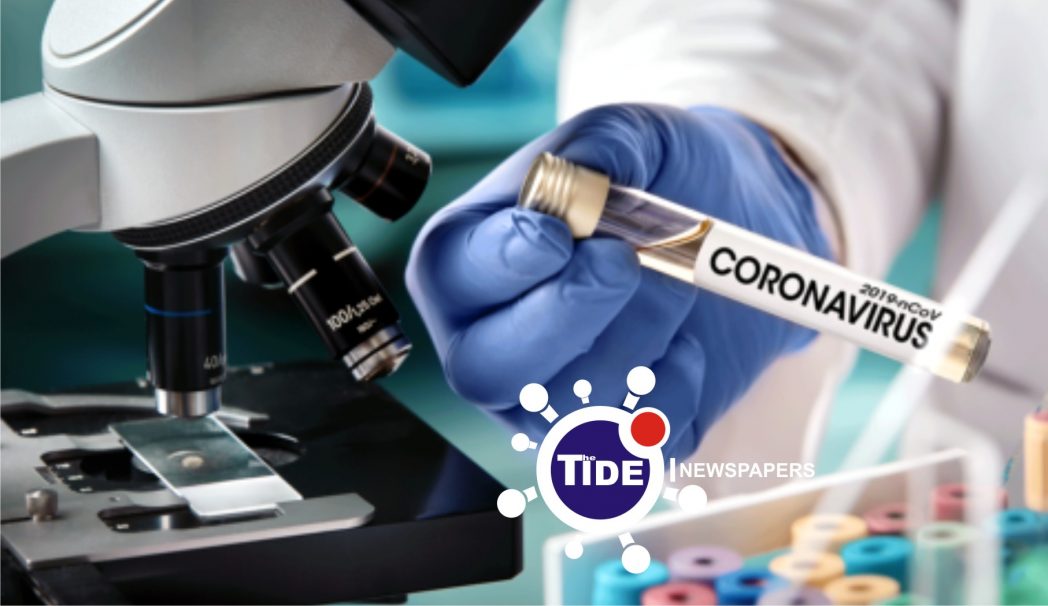 As the fight to prevent the rampaging Coronavirus from infecting Rivers people continues, part of the measures adopted by the United Nations Children's Fund (UNICEF) in reaching out to communities has so far not experienced any notable challenges.
The Lead Coordinator for the State Rapid Response Team for COVID-19, Mr Modekai Ifemide Olowole, who made this known after a recent routine assessment of performance of the Rapid Response Team on sensitization in Obio/Akpor and Port Harcourt LGAs stated that the compliance level has been encouraging.
Olowole, who credited the success recoded so far to the existing mechanism in place, explained that the sensitisation team of the Rapid Response Team (RRT) works with Institutions on ground , adding that: 'We have come together to offer our support.
"What we did was to sensitise the Civil Society Organisations (CSOs) to know how they can engage the communities in whatever they are doing.
"If while doing that they need some support from us, we have a Rapid Response Team (RRT) that are working on ground. They have mobility, they have everything," he said.
According to him, each time any of the Civil Society Organisations has palliatives for instance, to give to members of any community, they use the opportunity to make presentations on COVID-19 preventive measures.
The RRT, sponsored by UNICEF in collaboration with the Rivers State Ministry of Health, and the Rivers State Rural Water Supply and Sanitation Agency (RUWASSA), he said, decided to adopt the method, knowing that many people in the communities are more bothered by how to overcome hunger than COVID-19.
"If you look at it economically, everybody is hungry. If you go to a community and tell them you want to sensitise them on how to wish hands, they will tell you they are hungry," he said.
This, he explained further, is part of what Risk Communication entails, and is the platform through which UNICEF aims to support the state.
"UNICEF's aim is to support the state wherever they are working to pilot a model that is of international best practices and present to the state. That is what we're doing now," he said.
By: Sogbeba Dokubo

POEM: Goodnight, Our Hero
Published: June 2008
To be brave is to cry
But still to fight on,
And that's what you did,
Our hero, our son.
The battle was hard.
We thought we had won,
But still you fought on,
Our hero, our son.
The happiness you brought
To the lives you have touched
Will live on forever
As you are loved so much.
When we close our eyes
we can see you.
When we whisper your name
we can hear you,
And when we reach with our
hearts we can touch you.
Goodnight our hero, our
son, our Dan.
You are just a child
But you have died a man.