Try These Top Dating Services If You Are Still Single
Digital technology has redefined our society in more ways than one. With the use of computers and smartphones, as well as other mobile devices, it is easier to do a lot of things, such as to shop and pay bills. Even dating has changed! Nowadays, online dating services offer the perfect platform for those who are looking for a partner, whether it is for a casual or serious relationship.
If you are still single, chances are, you have not yet discovered the magic of dating websites and services. Clueless about where to get started? Check out https://www.thetop10sites.com/online-dating/ to find the best for you! Below, we will be listing down five of the top choices that should be on your radar!
Zoosk
According to Mashable, Zoosk is an online dating service that is favored by many because of its user-friendly interface. The design makes it easy to navigate, although there were some complaints about how it tends to get spammy. With the latter, you have to be more careful to have an assurance that you will be dating only legitimate users.
One of the best things about Zoosk is its size. The company takes pride in having more than 35 million members who live in over 80 countries all over the world. With this, there is surely one who will be a match for you! You will never run out of choices, regardless of how picky you are.
Zoosk also comes with a dedicated mobile app! This makesit easy to search for a potential date even when you are using your smartphone.
Looking at the demographics of the users of this online dating service, there are about 52% females and 48% males. The average age of users, on the other hand, is 27 for females and 24 for males.
Zoosk has also gained a reputation for being inclusive. It is for everyone. Even for gays and lesbians, the dating app is perfect!
Elite Singles
If you plan to try your luck in love using an online platform, this is one of the best dating sites you might want to take into consideration.
It is not easy to get started with this online dating service. While creating a profile is pretty much straightforward, there are tons of questions that you have to answer, which can take up to 45 minutes to complete. However, this is actually a good thing since the site is trying to get to know you to be able to find your perfect match.
The matching algorithm in Elite Singles is based on the Five Factor Model Theory. Aside from your personality, your match will be determined by factors like location, age, and occupation. You will be set up with up to seven matches in a day.
If you are looking for young love, this is probably not the site for you. This is not exactly designed with the needs of millennials in mind. In fact, the age of their users ranges from 33 to 50 years old. This is geared towards those who belong to the group of working professionals.
Match
This is another option that should make it on your list of the best dating apps and services. One of the biggest selling points of the website is their satisfaction guarantee. You will find your match within six months of creating your profile! If you are unable to do so, they promise to provide you with six months of free membership. Good deal, right?
To create a profile, you will be asked to provide details about your physical appearance, faith, and hobbies, among other things. You can complete it within a few minutes. Even finding a match is almost effortless. You will be able to see only one profile at a time and you will decide whether it is a match or a pass.
One of the most important things that should be pointed out about Match is with regards to how its members are serious about dating. This is not one of those dating services where people are only after sex.
OurTime
Online dating is for people of all ages. It is not only for millennials. Thankfully, with online services like OurTime, seniors who are looking for a date are given the perfect platform to search for their match. Whether you are looking for the opposite or same sex, this dating service can extend a helping hand.
OurTime claims that they understand what it means to be over 50, including the difficulty of finding a date. With this, they have developed an easy-to-use app that matches mature users. The app is free to download, but to be able to take advantage of its full features, you have to subscribe to one of the paid plans.
From the website of OurTime, they say that you can meet more than 50 singles in your area. The number is not as overwhelming as what you can most probably expect with the top three sites mentioned above.
Silver Singles
This is another dating service that is made specifically for people who are aged 50 and above. Since it was launched in 2002, it has been one of the leading dating sites for seniors. It is a dating platform with an international network in countries like the United States, United Kingdom, Canada, Australia, and Germany.
On average, the users of Silver Singles are 41% males and 59% females. It is also estimated that there are 85,000 active monthly users.
As for the match system, as a part of the profile creation process, members will need a comprehensive personality test. This will provide the website with the data that is needed to match the user with the other members of the community. Every day, the website will recommend three to five compatible profiles.
For people on the go, it is also a good thing that a mobile app has been developed for both iOS and Android.
Covid-19: 'People Taking Herbal Concortions Risk Organ Failures'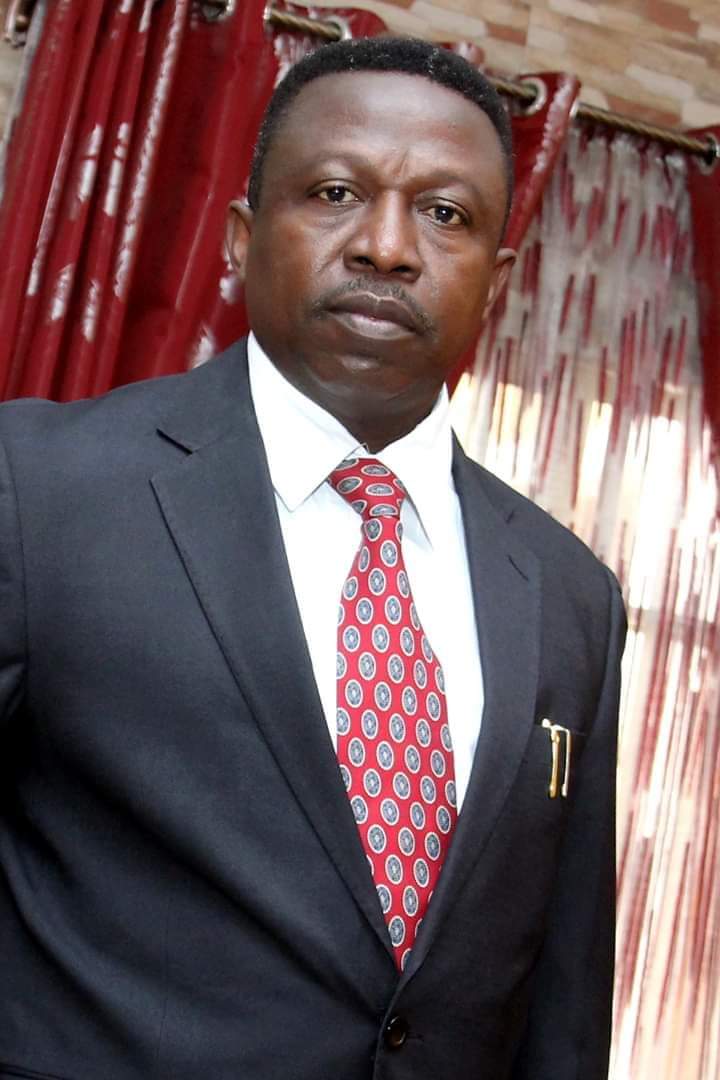 Rivers State Commissioner for Health, Prof Princewill Chike, has stated that people who prefer to take herbal concoctions as treatment for Covid-19 stand the risk of experiencing various forms of organ failures in the future.
He, therefore, called on the public to protect the vulnerable in society by always observing all Covid-19 protocols.
Making the call recently, when a team of the Presidential Steering Committee on Covid-19, Abuja, paid him a courtesy visit in his office, Chike decried situations in which people proffer alternative herbal solutions to treat Covid-19".
According to the Commissioner, "research-minded people have it that we will soon have very high incidences of kidney, liver and organ failures because of the level of native concoctions people took within this period in the name of treating Covid-19.
While noting that the medical field is not for mediocres because it deals with life, he stated that the field is rather to empathise with humanity on health-related issues in order to save life. 
"It baffles me when I hear people say or argue that there is no covid, meanwhile, the Third Wave is ravaging the country with death rate on the increase. If care is not taken in Nigeria, we may encounter the Fourth Wave of Covid", the Commissioner said. 
Speaking earlier, the leader of the Presidential Steering Committee on Covid-19, Dr Levin Damisah said the purpose of the visit was to engage the State in efforts to enforce the containment measure of Covid-19. 
"We do not want to bring lockdown as first yy, knowing that Rivers State is very key to the socio-economic life of this country. So, whatever we need to do to keep the good work going is what we are here for", he explained.
Damisah expressed worry over the recent data showing that there is so much mortality rate associated with the Delta Variant, which, he said, has recorded over 2,600 deaths in the last two months.
He further noted that the team offers its  support for the State to leverage on identifying the challenges facing Covid-19 prevention, containment and mitigation in the State, as well as proffer solutions.
By: Sogbeba Dokubo
Dep Gov Harps On Pharmacists, Physicians' Cordial Working Relationship
Bayelsa State Deputy Governor, Senator Lawrence Ewhrudjakpo, has stressed the need for practising pharmacists and medical doctors in Nigeria to work more closely in tackling the health needs of the people.
The Deputy Governor gave the charge at a dinner and award ceremony organised by the state branch of the Pharmaceutical Society of Nigeria (PSN) as part of activities marking this year's World Pharmacists' Day in Yenagoa.
Ewhrudjakpo noted that effective collaboration between members of the two professions would go a long way in addressing the challenges confronting the health sector of the country.
Describing the pharmaceutical profession as dear and indispensable, Ewhrudjakpo urged pharmacists to guide medical doctors in the prescription of drugs to enable patients procure the right drugs, save cost and prevent unnecessary deaths.
He charged members of the PSN to adopt what he called the three-prong approach of advocacy, legal reforms and assertiveness in seeking solution to the problems besetting the profession.
He noted that the existing legal regulatory framework in the health sector needed to be reviewed to give more roles and powers to pharmacists to enable them discharge their statutory duties effectively.
Responding to the issue of shortage of pharmacists in the state public service, Ewhrudjakpo promised that government would look into the matter and take necessary steps to address it.
 "Our society needs to grow, and all of us need to put our hands on deck for society to grow. The pharmacy profession is one that is quite dear to all of us. I will encourage us to take the issue of pharmacy very seriously and practise it the way it ought to be practised.
By: Ariwera Ibibo-Howells, Yenagoa
NAFDAC Cautions Consumers On Dietary Products
The National Agency for Food and Drug Administration and Control, NAFDAC, has implored consumers to stop using Miss Slim dietary supplement products.
The agency gave the caution in a public alert with number 032/2021, issued by the Director General, Prof. Moji Adeyeye in Abuja, yesterday.
It noted that the agency had been informed by the United States Food and Drug Administration that "Palisades Park, NJ, HIS is voluntarily recalling all lots and all presentations of the products.
"Palisades Park HIS issued this voluntary recall of Miss Slim of both 10 count and 30 count capsules due to the presence of undeclared Sibutramine in the product.
"The presence of Sibutramine in Miss Slim renders it an unapproved drug for which safety and efficacy has not been established and therefore subject to a recall.
"Products containing Sibutramine pose a threat to consumers because it is known to substantially increase blood pressure.