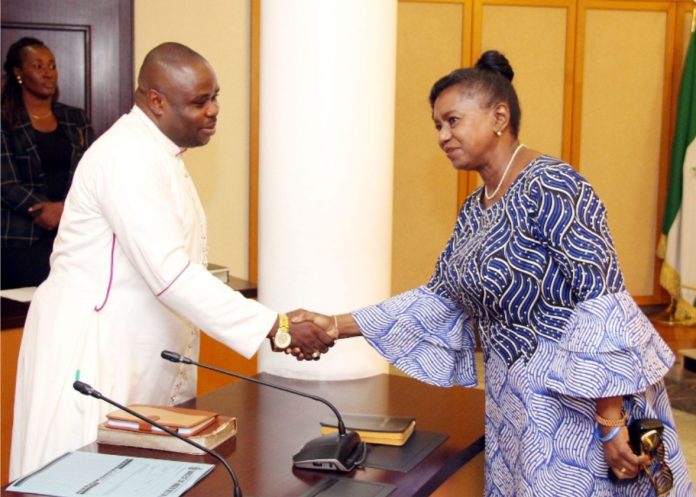 Civil servants in Rivers State now have cause to smile, as the State Government has approved the disbursement of funds for the interest free loans promised them few months ago.
Rivers State Head of Service, (HOS), Rufus Godwin disclosed this when he featured as a guest on a Radio programme monitored by the Tide in Port Harcourt, the state capital on Wednesday; pointing out that in addition to their salaries this month, the workers would start going home with the loans.
Godwin recalled that the State Governor, Barrister Nyesom Wike had few months previously promised to introduced an interest free loan for civil servants between levels 01 to 13, expressing happiness that the governor has fulfilled that promise.
Godwin said, "I am using this opportunity to break the news that all civil servants in the state are yearning to hear. His Excellency on his own promised that he was going to introduce an interest free loan scheme to civil servants.
"Historically that loan was introduced in 2003, but along the line it fizzled out. At that time it carried some interest on it. Then the Governor came in and few months ago he said he was going to surprise the civil service.
"He (the Governor) has to package a loan scheme that will be interest free for civil servants from level 01 to level 13. That is those who are not in the directorate cadre. And we have worked out all the details and today to the pleasant surprise of civil servants through my office His Excellency has approved the release of the first tranche of funds for the disbursement of loans to civil servants.
"So, the civil servants are not just going to have their December salaries, they will be going home with an interest free loan that is repayable within 24 months. If your retirement service in not within this two years you are qualified.
By: Dennis Naku.