Most popular toys in 2018
Every year some toys emerge as popular among children across all ages. These toys are considered a "must have" by most kids and are often on their Christmas wish list. The year 2018 is no different with some toys making it to the favorite list of most children. Most times, the toys vary in terms of size, color and design giving kids a chance to choose the ones that appeal to them. Nevertheless, it is essential to start your shopping early to get the best deals without having to stretch the available funds.
What to look for when buying toys in 2018
Apart from having your kids' preferences in mind when purchasing toys in 2018, you should also check if they are suitablefor children.Some of the things you should consider when buying toys are listed below.
Age of child – Most toys have a label that indicates the age of the child that is allowed to play with them. Ensure that you read the label before buying a toy, so that gets all the benefits meant to be derived from using it. Age-appropriate toys contribute to the development of children, making it vital that they get the right type of plaything.
Safety – Majority of the favorite toys can be a great addition to your child's collection in 2018. However, it is essential to check the toys for corners, sharp edges, and harmfulpoints which might not have been mentioned on the warning label. Toys that are easy to dismantle and have loose parts should also be vetted to see whether they are appropriate for the child. Focus on buying toys that cannot lead to injuries and are durable for different kinds of play.
Affordability-The price of toys vary from one store to another, with some being cheap and others quite expensive. When going shopping, have a budget that will guide the quality and quantity of toys that you can purchase for your children. You can consider buying one expensive toy that is their favorite and adding others that are low cost to achieve a balance.
Versatility –Toys that can only be used for a short time or appeal to children of a specific age group may not be the best ones to buy for kids. Go for toys that can be used to entertain and educate the child over a long period without them getting bored.
Durability –Most children, especially toddlers enjoy picking apart toys as a way for them to explore its workings. It is therefore vital to buy toys that made from sturdy material, and all their parts are screwed on tightly so that they are not easily spoilt. Also, ensure that paint used on the toys do not easily peel off and are non-toxic.
Top 6 favorite toys in 2018
The number of toys launched in 2018is many with several appealing to both boys and girls of different ages. Some of the toys that have been ranked as favorites this year include:
LEGO Harry Potter Hogwarts Great Hall Building Kit
The game is designed to resemble Hogwarts Great Hall Building in the popular Harry Potter movie. It is 878 pieces which when arranged reveal the Great Hall which is a famous building in the film. Some of the pieces that stand out are the treasure room, spiral staircase, and potions room. Popular figurines are also part of the set with characters such as Nearly Headless, Nick, Harry Potter, Albus Dumbledore, Ron Weasely, Hagris, Draco, Professor NacGonagall and Susan Bones among others.
Barbie Care Clinic Vehicle
Barbie has been part of the favorite toy list for many years, and in 2018 she is in charge of a mobile clinic. She has a twenty piece set that includes a gift shop, exam room and waiting room which are used to tackle emergencies of varying magnitudes. The ambulance in the collection has lights as well as siren sounds that are turned on using a button which is quite exciting for kids who are three years and older.
Paw Patrol – Ultimate Rescue Fire Truck
Kids that love the Paw Patrol cartoon will enjoy playing with the truck whose sounds, and flashing lights keep them entertained. The truck has a Marshall who sits in the cab looking out but can also jump into the fire cart when they need to rescue animals. The extendable ladder and working claw are fun to use to save animals stuck in trees.
Fisher price has always focused on making playtime fun for babies for many years. In 2018, they introduced a toy that helps small children learn about the weather, numbers, and shapes. The interactive toy also has sounds, music, and lights to keep your baby entertained. To find out more about interactive toys for babies, visit https://www.bestreviews.guide/topics/toys-kids-and-baby.
Sesame Street Lets Dance Elmo
Elmo is loved by many children that have interacted with him and his friends on the Sesame Street show. In 2018, he is dancing and grooving to different types of music, making him an excellent toy for children working on their motor skills. The toy has musical modes namely songs, colors and animals which gives kids a variety to choose from. When the modes are changed, Elmo begins to wiggle, or dance and the color on his heart begins to turn as well.
Toddlers that are active and always on the move will enjoy having this ride-on toy. The carriage has several features that make its fun to ride over short distances. Some of the fancy features that make it one of the most interactive toys in 2018 include an adjustable dashboard, horn, moving windshield, and sliding beads among others. Active youngsters get to develop their motor skills as they cruise within the home while adjusting their reflective mirror.
Overall, no matter the choice of toys you buy for your children, ensure that they are educational, fun and safe.
N150m Up For Grabs As Access Bank, Star Lager Beer Unveil Promo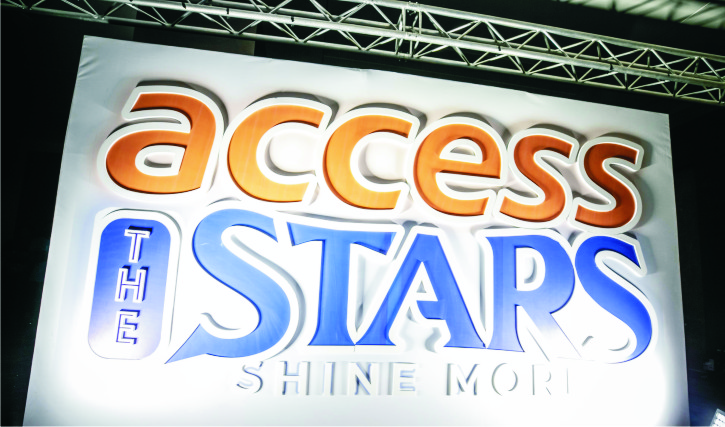 Two of Nigeria's biggest brands are teaming up for a mega opportunity to discover new music talents across the country. The new talent hunt – Access The Stars-sponsored by Star Lager Beer and Access Bank will give exceptional Nigerians the chance to be refined, and empowered to reach superstar status in the music industry.
In addition to the fame of winning the hunt, the sponsors will give monetary awards of up to N150 million, to the winners of the hunt which will kick off this October.
Speaking on the initiative, Herbert Wigwe, Access Bank MD/CEO stated that Access The Stars is borne out of the desire of both brands to continue to connect with people through the one platform they both have in common which is music. "Both our brands share a long history of creating excellent musical experiences for not just own customers, but the wider Nigerian audience and this is us expanding on that,'' he said.
Access The Stars comes from the desire of both brands to continue to connect with people through the one platform they both have in common – music. Access Bank and Star Lager Beer share a long history of creating excellent music experiences for not just their consumers, but for the wider Nigerian audience.
Star Lager Beer is a well-known name in the Nigerian music scene, with hit concerts like Star Music – The Trek, Star Mega Jam, and famous talent show, Star Quest which was a launchpad for the likes of Kcee, DJ Switch and many more. With their concerts, the brand took stars around the country and gave them the platform to entertain fans in different cities.
Access Bank on the other hand recently made their foray fully into music with the Born in Africa Festival (BAFEST). The much talked about concert had a long list of top-rated stars in Nigeria's music scene perform at a brilliantly produced event by Livespot360. Before this time, the bank has been a major sponsor of other concerts around the country and is now putting its full weight behind what would most likely be the biggest event in 2019.
Alongside the hunt for new talents, Access The Stars will also reward fans with music performances from A-list artistes in each city the discovery train hits. Much like the now-defunct Star Music – The Trek, acts such as Tiwa Savage, Burna Boy, Flavour, Phyno, Olamide, Kcee, and more will perform in different cities as Access Bank and Star Lager Beer tour Nigeria to in search of new talents.
Hosting Access The Stars will be music superstar Dare Art Alade, with television host and radio personality, Olive Emodi as co-host. Choreographer and CEO Imagneto Dance Company, Kaffy, Nigerian Music Producer, Tee-Y Mix and Nigerian Music Star, Seyi Shay will judge the talents to be found across Nigeria.
During a press conference to announce the event, Managing Director/CEO, Nigerian Breweries, Mr. Jordi Borrut Bel, said; "we have done this before, but this time, we want to bring something new and more entertaining to our consumers, where they not only enjoy good music but get the opportunity to have their own voices and music showcased to the rest of the world. We are really excited about this".
The Enemy I Know Hits Cinemas, Today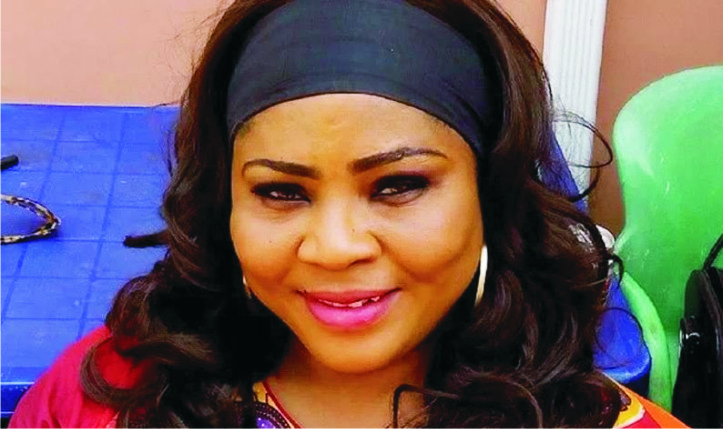 A new movie, The Enemy I Know, will hit the cinemas across the country today. The blockbuster movie produced by veteran Nollywood artiste, Rita Daniels, will hit the cinemas from October 11, 2019.
According to the mother of the Nollywood fast-rising actress, Regina Daniels, the movie thriller is the first of its kind, produced to give Nigerian movie lovers a value for their money.
Reeling out the synopsis, she noted, "it is about billionaire Anthony Adewale who died under suspicious circumstances. Every member of his family scrambles for his wealth after his death. Who is the enemy within? Let's find out in the cinemas.
"The movie will be hitting the cinemas on October 11, 2019. It has a very strong societal message. It is about the happenings in our every day life
"We have so far invested over N150 million in the movie product and with what we have invested, we know it is worth it."
Starring Regina Daniels, Nollywood veterans, Jide Kosoko and Sola Sobowale,, Ken Eric's, Tana Adelena, Broda Shaggi, hip-hop star, Naira Marley, Nino, Woli Arole, Sammywest, Rita Daniels and others.
The movie was shot in Abuja, the Federal Capital Territory.
"The core lesson in the thriller is that your worst enemy can be very close to you. That person you feel is less important might be your saviour, always be focused," Daniels said.
Tonto Dikeh Leaks Chat With Mystery Lover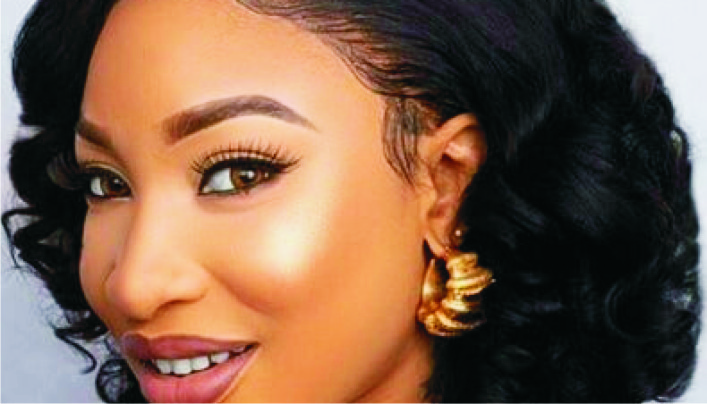 Nollywood actress, Tonto dikeh, may be in love again after she went on social media to reveal her chat with her mystery boyfriend.
In the chat, her boyfriend told her to stop taking his money without seeking his consent first, but she replied that he shouldn't keep the money where she will see it, if he doesn't want it to get missing.
Quote
"I said stop keeping it where I will see it cause if I see it and you ain't using it, I take it", she said.
Sharing the chat with love emojis, Tonto Dike wrote:
Quote
"Am I the only one who steals that doesn't have time to lie about it when caught? Who keeps goat and leaf in one space. My clown my happy".
However, a social media user, reacting to the post opined that the actress faked the chat just to get attention.