Dangote Gives Relief Materials To Flood Victims In Rivers
The Aliko Dangote Foundation, recently donated relief materials worth millions of naira to victims of flood in Rivers State.
A breakdown of the relief materials include, two thousand, six hundred and Forty-three cartons of spaghetti,two thousand six hundred and forty three cartons of macaroni and twenty six thousand, six hundred and ninety six bags of 4kg semolina flour.
Others are, six hundred and thirty four 50kg bags of sugar,six hundred and sixty seven bags of 20kg salt,five thousand seven hundred and nine bags of cement and one thousand, one hundred and three cartons of maggi.
Making the donations through the Presidential Committee on Flood and Disasters Management (PCFRR)at a ware house in Trana-Amadi ,the representative of (PCFRR)John Oworicho, said the materials were being handed over to the Rivers State emergency management agency (SEMA).
Taking delivery of the items ,Mr yakubu Suleiman who represented the Director General (DG),National Emergency Management Agency (NDMA), Engr.Mustapha MaiHji, thanked the foundation for what he called "kind gesture".
" We thank the Alico Dangote Foundation for this kind gesture ,and assure that we will ensure equitable distribution of the items to all the victims of flood in Rivers State "he said.
Suleiman who is the Coordinator Emergency Operation Centre Rivers/Bayelsa Territory of NEMA, also used the opportunity to call on other well meaning Nigerians and groups to come to the aid of victims of disaster.
By: Beauty David-West.
Kom-Kom Pipeline Blast: Senate Orders NNPC To Refund N383m To FG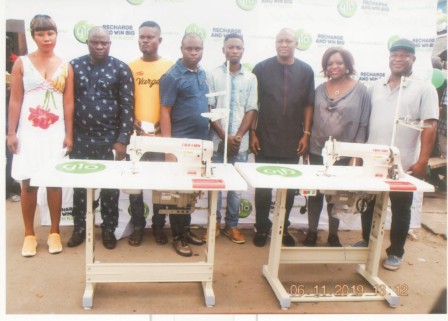 The Senate has directed the Nigerian National Petroleum Corporation (NNPC) to refund the sum of N382, 203, 055.74 it claimed to have expended in firefighting operation during a pipeline explosion in Kom-Kom, Oyigbo Local Government Area of Rivers State.
The Senate also mandated the NNPC to urgently pay the cash into the national treasury and provide evidence of compliance to its Committee on Petroleum (Downstream).
These resolutions followed the adoption of the recommendations of the report of the Senate Ad-hoc Committee that investigated the pipeline explosion in Kom-Kom, Rivers State.
Recommendation 11 on the report reads: "That NNPC (NPSC) should refund to the treasury, the outrageous sum of N382, 203, 055.74 only it claimed to have used in firefighting operation in Kom-Kom and provide evidence of compliance to the Committee on Downstream Petroleum Sector."
The report also revealed that 96 persons died during the unfortunate inferno, according to the submissions of the Paramount Ruler of Kom-Kom Community, High Chief S.N. Azuh and his Secretary, Kins Okorie, which was attached to the report.
The ad-hoc committee was chaired by Senator Ibrahim Gobir.
The Senate also urged the National Emergency Management Agency (NEMA) to immediately send relief materials to the fire incident victims of both Kom-Kom and Ijegun communities in Rivers and Lagos states, respectively, to alleviate their pains.
Other recommendations of the committee adopted by the Red Chamber are: "That the Nigerian Pipelines and Storage Company Limited (NPSC), a subsidiary of Nigerian National Petroleum Corporation (NNPC) should, without further delay, carry out proper assessment of the contaminated environments for immediate clean-up and remediation.
"That the Nigerian Pipelines and Storage Company Limited (NPSC), a subsidiary of Nigerian National Petroleum Corporation (NNPC) and the contractors should carry out proper survey of the impact of the fire incident on the communities, determine the actual number of recorded deaths and pay adequate compensation to all victims and the affected communities.
"That NNPC (NPSC) should without further delay embark on Horizontal Directional Drilling (HDD) in re-laying pipelines, especially in identified hotspots where erosion has exposed the pipelines to the surface so as to conceal them from vandals as earlier advised by Lagos State Government.
Christmas Celebration: PH Residents Bemoan Cash Crunch
Today is Christmas Day.
It is another opportunity to celebrate the birth of Jesus Christ. As expected, the atmosphere is electric. The mad rush is noticeable everywhere. Human and vehicular movement is unprecedented in Port Harcourt.There are desperate attempts by residents to meet the expectations of family members and loved ones. This is because love is in the air. In the midst of all these, our correspondent combed the Garden City to find out how the residents feel about today.
Excerpts:
Mrs Chibuzor Martins, food stuff dealer
This year's Christmas, it's well oh! I don't see anything serious about the Christmas this year. People have been complaining, even workers, they say no money is flowing in the system. Workers are lamenting that even the salary when paid is not enough because they have incurred debts that need to be settled before the salary arrives.
There is very low patronage this year than other years. This year what I experienced instead of sales is people coming to ask about the price of things, but they don't come back to buy them again. Look at it now, today is December 24th and yet no sales.
I wonder when we are going to sell out all these goods we have bought and hoping to sell them this Christmas. There is really nothing to show about this year's Christmas, but we have hope for a better tomorrow.
We would still celebrate Christ's birth as it remains the reason for the season, so whether sales, or no sales we would still celebrate the birth of Jesus Christ because His coming is the reason why we are alive.
Mrs Doris David, business woman
Christmas is a season to celebrate the birth of Jesus Christ, so whether there is money, or no money, we must thank God for life because there are many people in the hospital who have money, but cannot celebrate the Christmas.
As the Federal Government has declared Tuesday, 25th, Wednesday, 26th December, 2018 and Tuesday, 1st January, 2019 as public holidays to mark the Christmas, Boxing Day and New Year celebrations respectively, we must take advantage of these public holidays to enjoy ourselves while we are alive.
It would be recalled that the Minister of Interior, Abdulrahman Bello Dambazau, had made the declaration on behalf of the Federal Government in a statement signed by the ministry's Director of Press, Mohammed Manga last Wednesday evening.
This is a period when Christians should think and reflect on God's gift for us and so I want all Christian faithful in Nigeria to use this period in praying earnestly for the betterment and development of our country, Nigeria.
While I also expect that the Federal Government make life comfortable for Nigerians because there is serious hunger in the country and almost all businesses in Nigeria can no longer thrive with the harsh economic system in the country.
Mrs Amaka Shefiu, provision dealer
This Christmas, there is nothing to show for it because up to this time, there is no customer to buy our goods. We are just managing by the grace of God. There is no money, people are complaining of no money.
By this time last year, we sold reasonably although it cannot be compared to sales we made last three years. If it were during the Jonathan administration, by this time, we would have packaged goods for customers to use as souvenirs but this year, not even one person has asked that we wrap gifts for them to use as souvenirs.
This year is the worst year I have ever witnessed in my Christmas sales as there is a very high decline in our sales.
Augustine Eze, mason worker Christmas is very hard to me as there was no money anywhere despite the hard labour I am doing. My family has no food and we cannot travel home for Christmas like we did last year.
During the President Goodluck Jonathan administration, there was enough money in my hand and me and my family members travelled home on time for Christmas and New Year, but this year, it's very difficult for me to see food to put on the table for my family members.
I am very hard working and ready to do any menial jobs, but I will work and no money to pay me for it.
I am not happy at all because I have never celebrated the birth of Jesus Christ without money. I cannot buy Christmas clothes for my children and wife and they are not happy too.
Pastor Kingsley Munachim
This Christmas is very good because it brings life to me, my family and the entire world. This is why I said the Christmas is very good whether there is money or not.
I am grateful that I am alive because there are many people who are on the hospital bed now and they cannot see the brightness of the day, but I am sound and healthy enjoying this Christmas harmattan, so I give God all the glory.
Nwibari Dick, newspaper vendor
There is nothing to celebrate about this Christmas. All I am looking for is money to settle some outstanding demands confronting my family this season. I am struggling to make ends meet, yet, it is as if I am doing nothing. I want the local, state and the Federal Governments to find a way to provide jobs for the people, so that it would go a long way in ameliorating the suffering of the people.
Susan Serekara-Nwikhana
NLC Rejects Technical Panel To 'Look Into' N30,000 Minimum Wage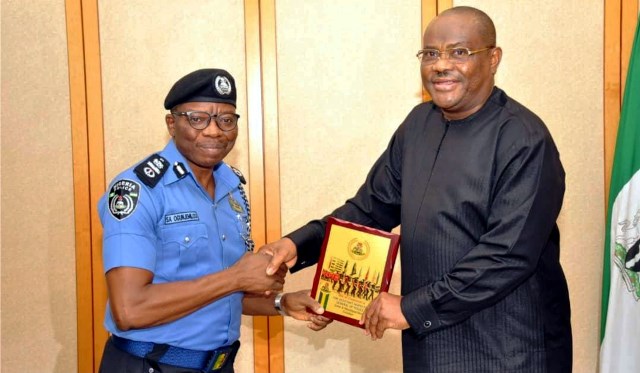 As the presidency considers passing the report of the Tripartite Committee on the National Minimum Wage to the National Assembly in form of bill, for passage into law, the Nigeria Labour Congress (NLC) said no Technical Committee will look into the already agreed  figure of N30,000.
The NLC was reacting to President Muhammadu Buhari's statement that a "high powered technical committee" would be set up to look into the ability of state governments to pay the already agreed minimum wage to avoid job loss.
Buhari disclosed this at the presentation of N8.83 trillion 2019 Appropriation Bill to the National Assembly in Abuja, yesterday.
"To avoid a system crisis on the federal government and states, it is important to device ways to ensure that its implementation does not lead to an increase in the level of borrowing. I am, accordingly, setting up a high powered technical committee to advice on ways of funding an increase in the minimum wage and attendant wage adjustments without having to resort to additional borrowing.
"The work of the committee will be the basis of finance bill which will be submitted to the National Assembly alongside the minimum wage bill," Buhari said.
Buhari, said the committee would recommend modalities for the implementation of the new minimum wage.
But, NLC President, Ayuba Wabba told newsmen in Lagos that no Technical Committee would look into the issue of N30,000 minimum wage.
"We cannot use any technical committee to look into the agreed minimum wage. The President promised to pass the report to lawmakers a week after it was presented to him.
"Once the tripartite committee has met and agreed on an amount, no other committee can meet on the same issue,'' Wabba added that it was the tripartite committee's decision for workers to be paid N30, 000 as minimum wage and there was no going back by labour on the amount, and also noted that Organised Labour would meet, next week, to take a decision the next line of action. Earlier, President of the United Labour Congress (ULC), Joe Ajaero, said a tripartite committee had considered the ability of governments to pay the sum before the committee agreed on it and that Labour had resolved to fight for the new minimum wage even after the upcoming general election, saying that there would be no retreat or surrender until workers received the wage. Buhari set up a tripartite committee on November 5, 2017 and the committee later agreed on N30, 000 as new minimum wage after prolonged consultations.
He received the panel's report this December.