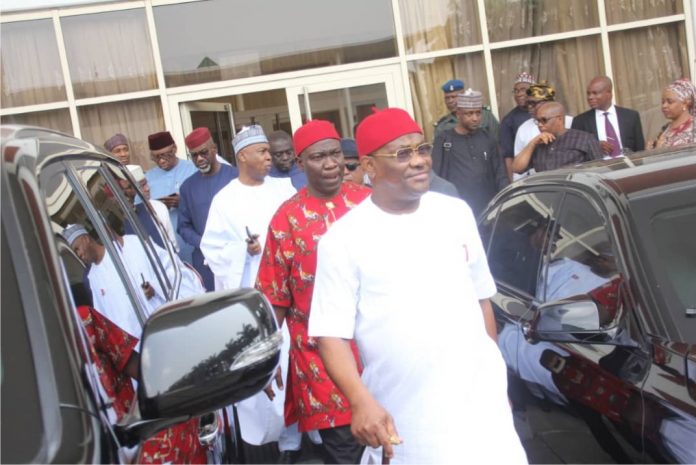 Bishop David Oyedepo, the Founder and Presideng Bishop, Living Faith Church Worldwide, on Saturday predicted that nothing would disturb the peace of Nigeria and its story would change for the better in the year 2019.
Oyedepo made the declaration at the just concluded annual prophetic gathering of the Winners' family, christened the "Dominion", in a satellite telecast of the church.
In the telecast monitored in Abuja, the cleric also declared that 2019 would be a year of "I have Dominion".
"Nothing will tamper with the peace of Nigeria; the story will change for the better in the name of Jesus.
"Nigeria shall not see bloodshed, the Prince of Peace will continue to dominate in Nigeria, in Africa and Nigeria is declared blessed.
"Anywhere you step, accident is forbidden; death will not come near you and our nation.
"Anything that is of grace in my life, I freely release upon you today.
"God has opened the year 2019 to us, celebrate Him because its our year of "I have Dominion," he said.
The Bishop added that the year 2019 would be a year of humbling testimonies for Nigeria and pace-setting testimonies.
He further declared that 2019 would be a colourful year for the nation.
According to the cleric, as long as Jesus has the final say on the issues of Nigeria, it will experience greatness.
Oyedepo said that there would be no more cause of alarm in any area of the nation and its citizens.
He advised Christians in Nigeria to delight themselves in the spirit of servant-hood, adding that the spirit of Christ is the spirit of servant-hood.
"The Spirit of Christ is the spirit of servant-hood. As you keep rising on the ladder of leadership, you must retain our spirit of servant-hood, constantly working to add value to others and be kingdom minded," he said.
According to him, dedication is at the root of dominion, saying: "Sow yourself as a seed by being totally dedicated to God and His Kingdom''.
He told his congregation that sacrificial giving guarantees the meeting of all their needs.
"When you engage in taking care of the well-being of others, God is also committed to your well-being," he explained. The cleric admonished Christians would engage in meeting the needs of the needy, every barrier on their path of destiny would be crushed.
"Nobody tampers with your life, your career, your family and goes away with it because you are promoted to God's kingdom.
"God will stand for your defence in the day of trouble. Every sacrificial giver has a defence around him in the day of trouble always have that in mind," he said.
He reminded his congregation that the Church is not a building; the Church is a people and the Redeemed of the Lord.